There are many great things to say about Courtney, but punctuality isn't one of them. Let me take you back to an unusually cold and windy February afternoon about a year ago, when Baz had decided to finally pop the big question of marriage. Full of plans and excitement, he'd told Courtney to be at his house at 2 PM sharp. Courtney on the other hand, blissfully ignorant of the importance of this afternoon, had gotten distracted by a shoe sale and didn't rock up at his house until three hours later. As she finally exited the car, she realised a hairspray had leaked through her handbag (a Louis Vuitton, that is!), so a mild hysteria sets in as she was trying to save it from certain purse-death. Baz, now painfully aware that his proposal plan is running 3.5 hours late, desperately yells that he'll buy here a new one if she'll only let it go, and drags her along to walk their dog along the river.
Halfway around the river, they're crossing a bridge when Baz drops down on his knee, asks Courtney to be his wife, and chases her ruined-bag-blues away. Little did she know that Baz had arranged for all their parents and their closest friends to be at the nearby boathouse with celebratory champagne – almost four hours ago. (By some miracle, they were still there, just moderately frozen in the cold weather).
So, Courtney isn't always where she's supposed to be at allocated times. So what. For Baz, she's the only lady who counts. She's caring, giving, and they complement each other. "She's driven, bordering on crazy. I am laid back, bordering on lazy. Together we level each other out", he says. And what a gorgeous couple they made on their wedding day, ten years after they first met.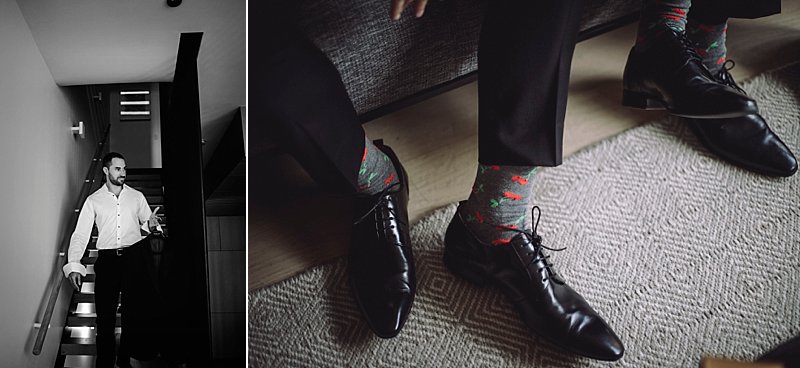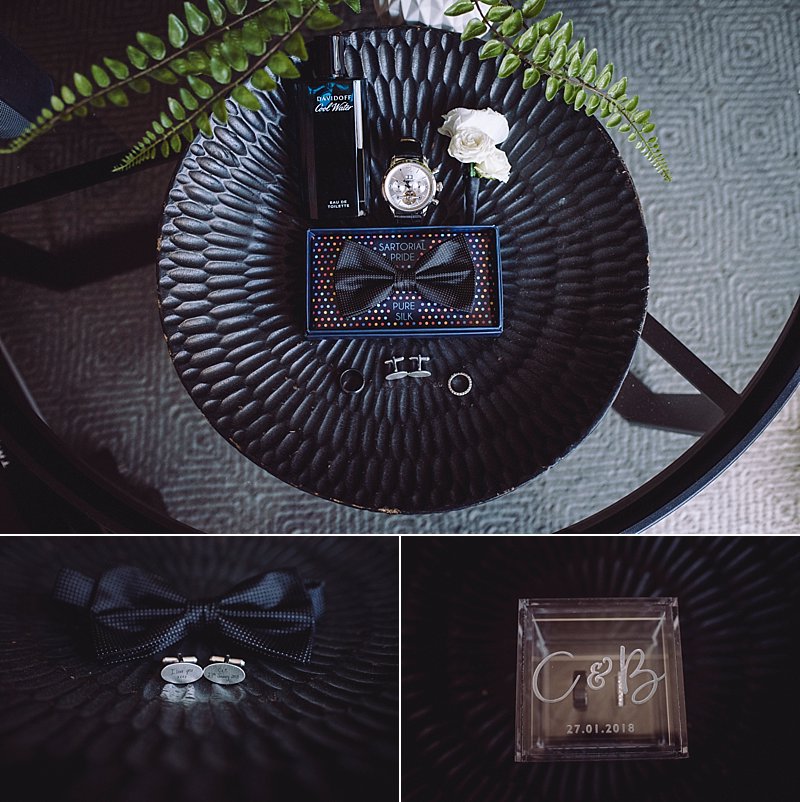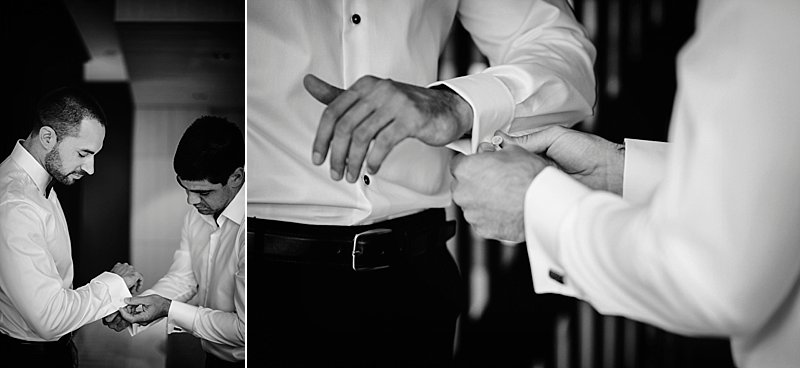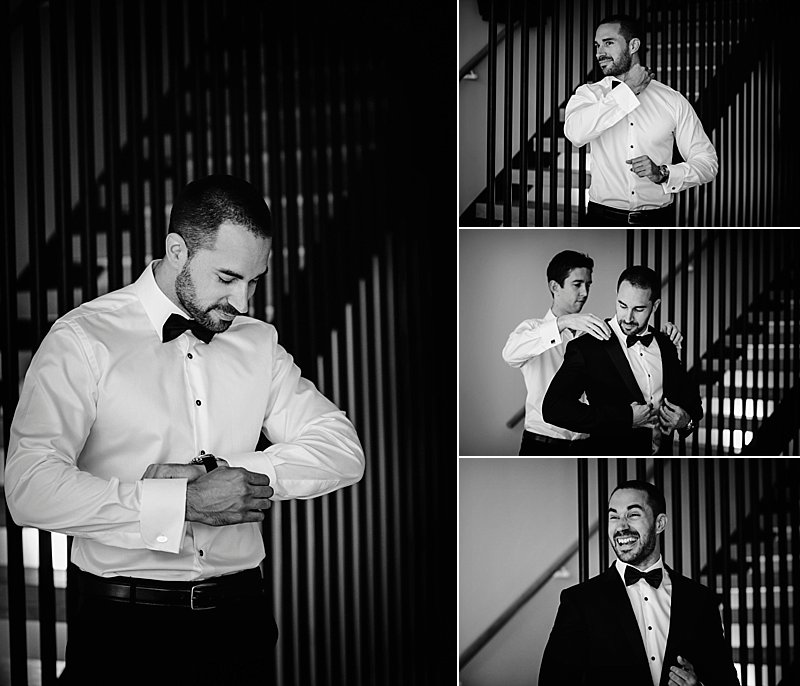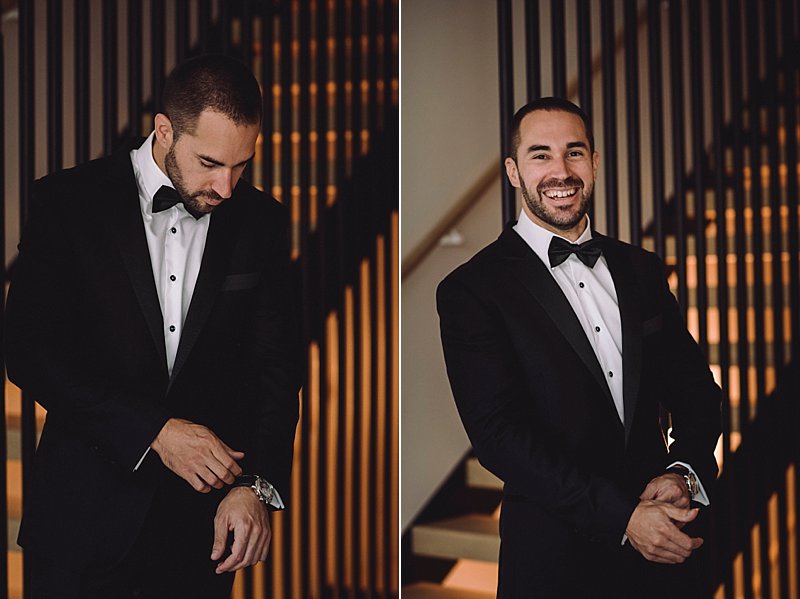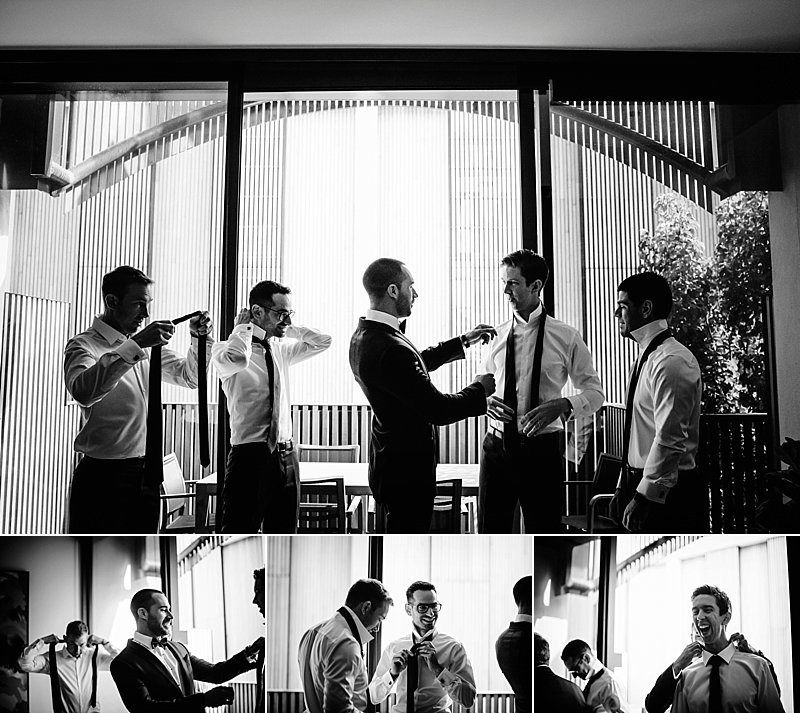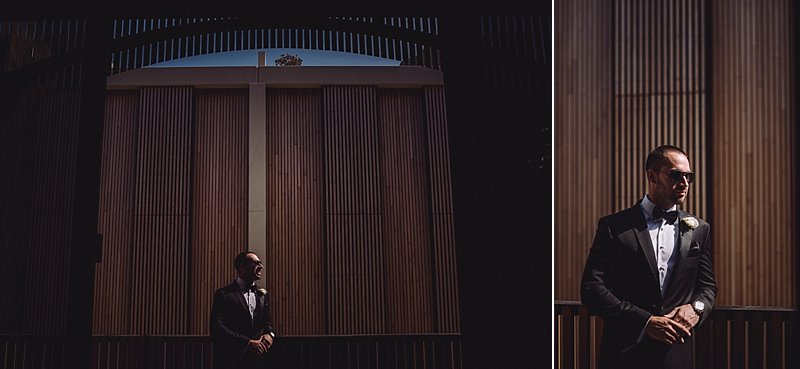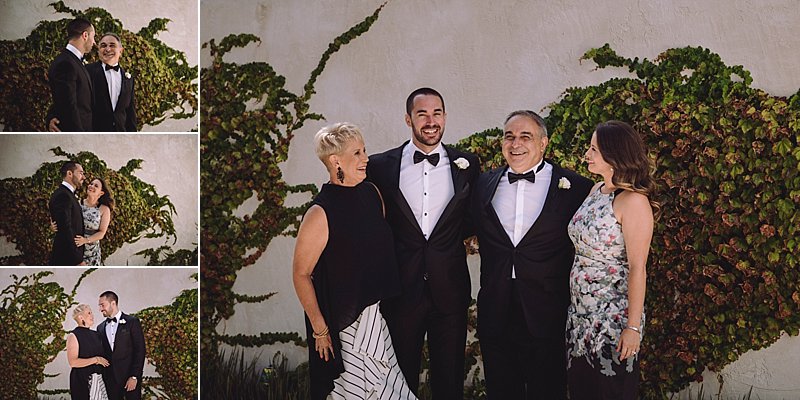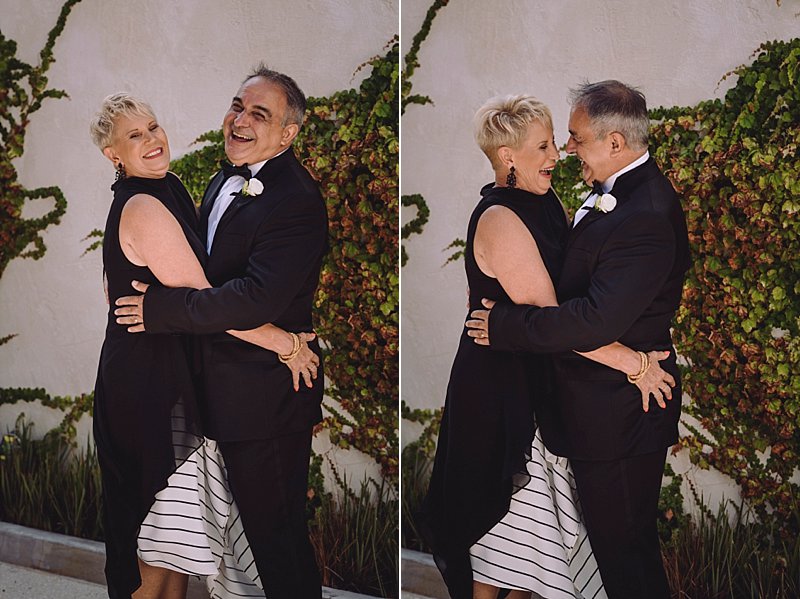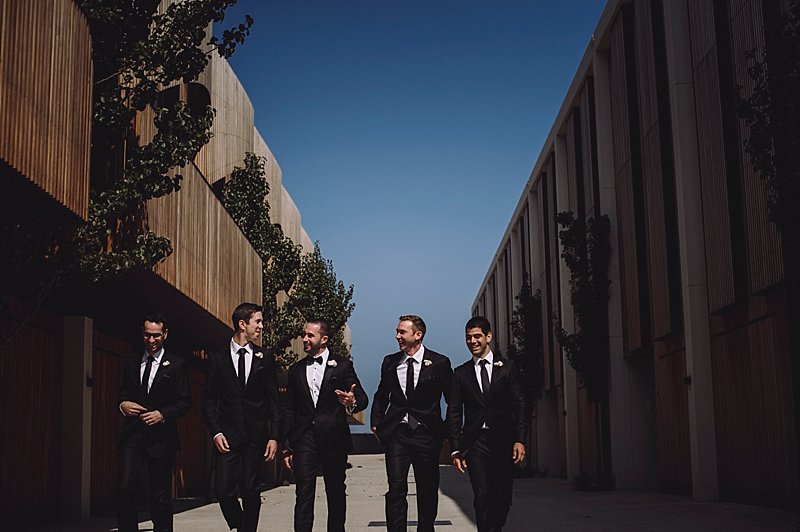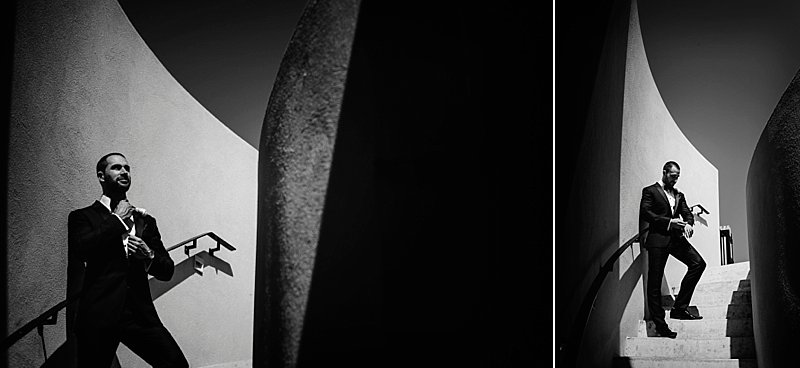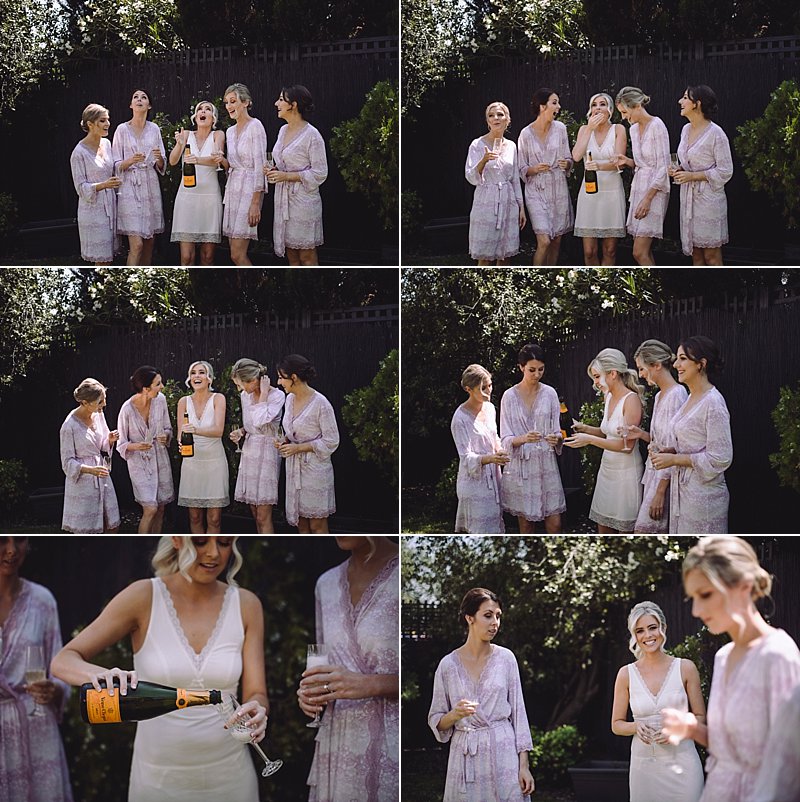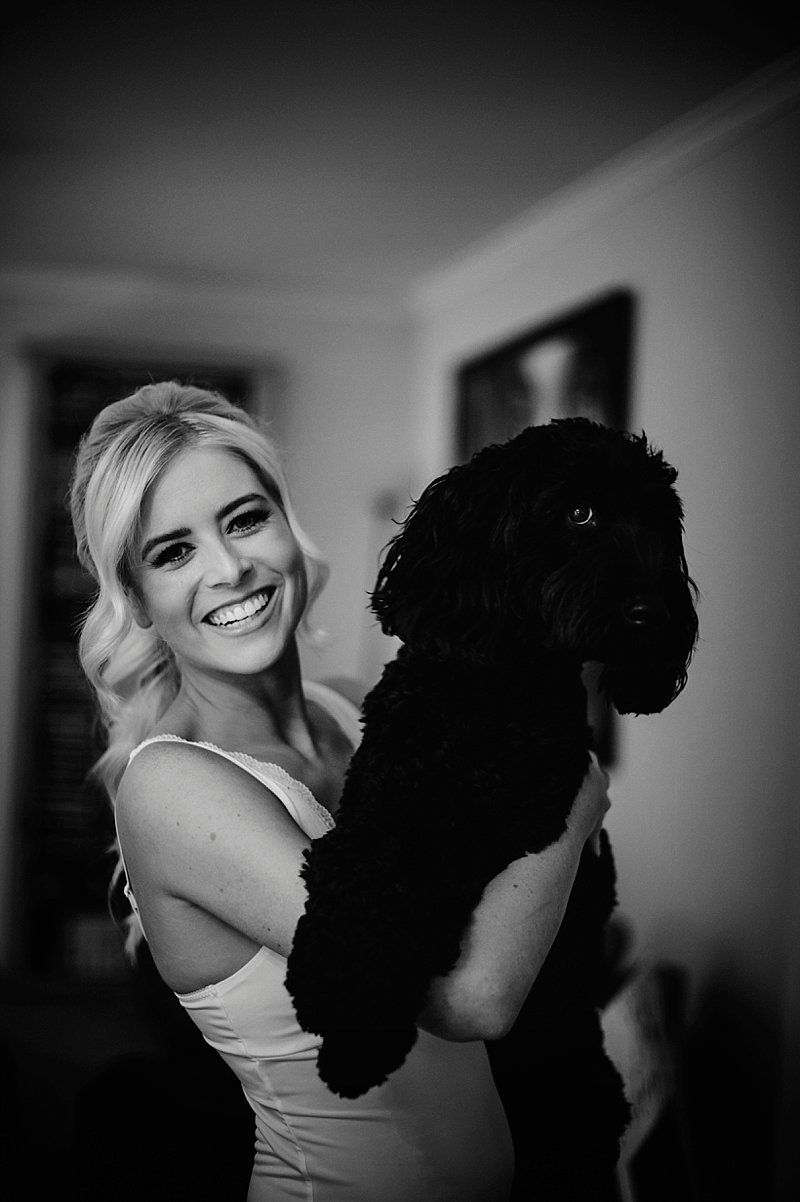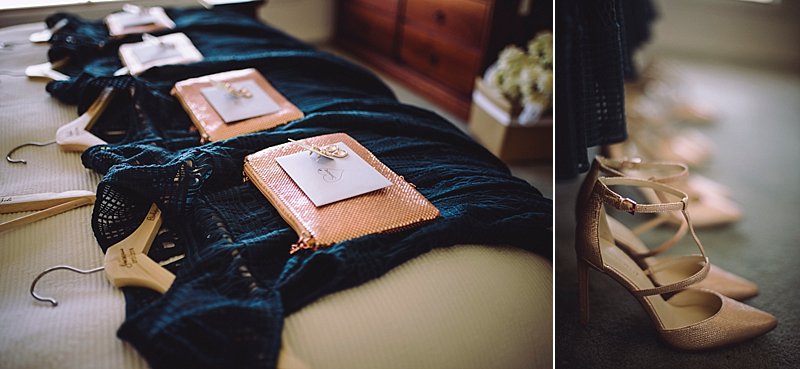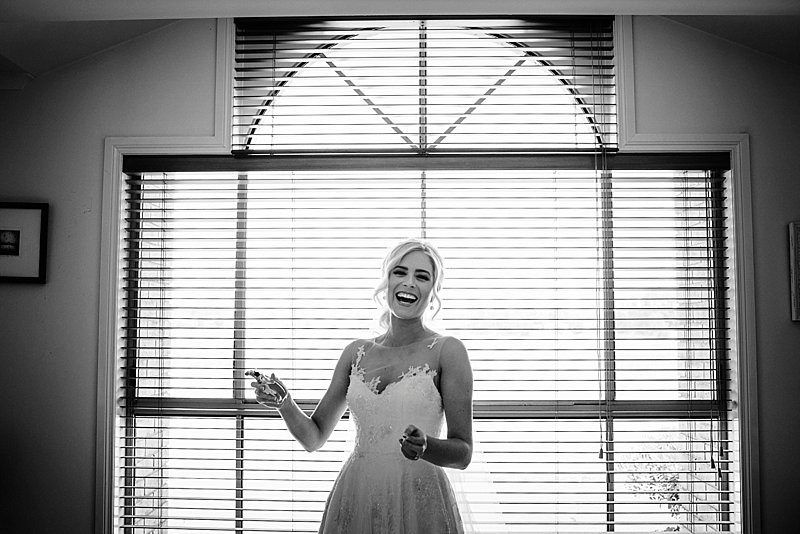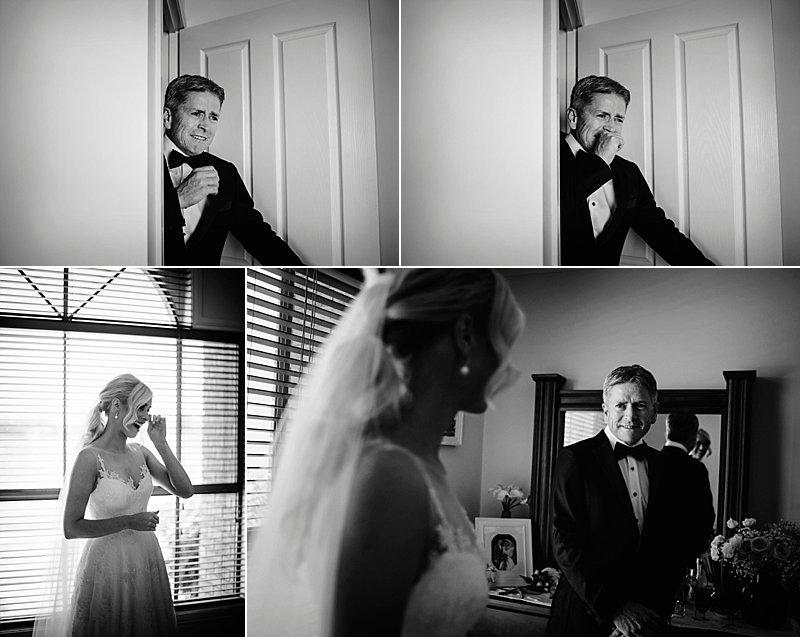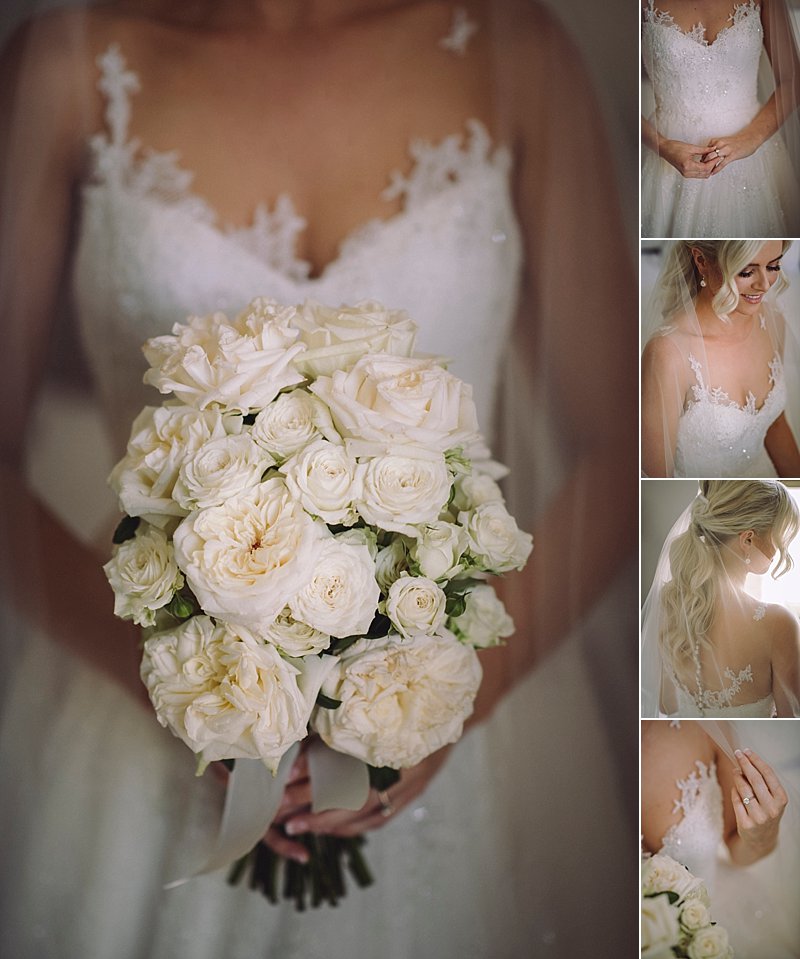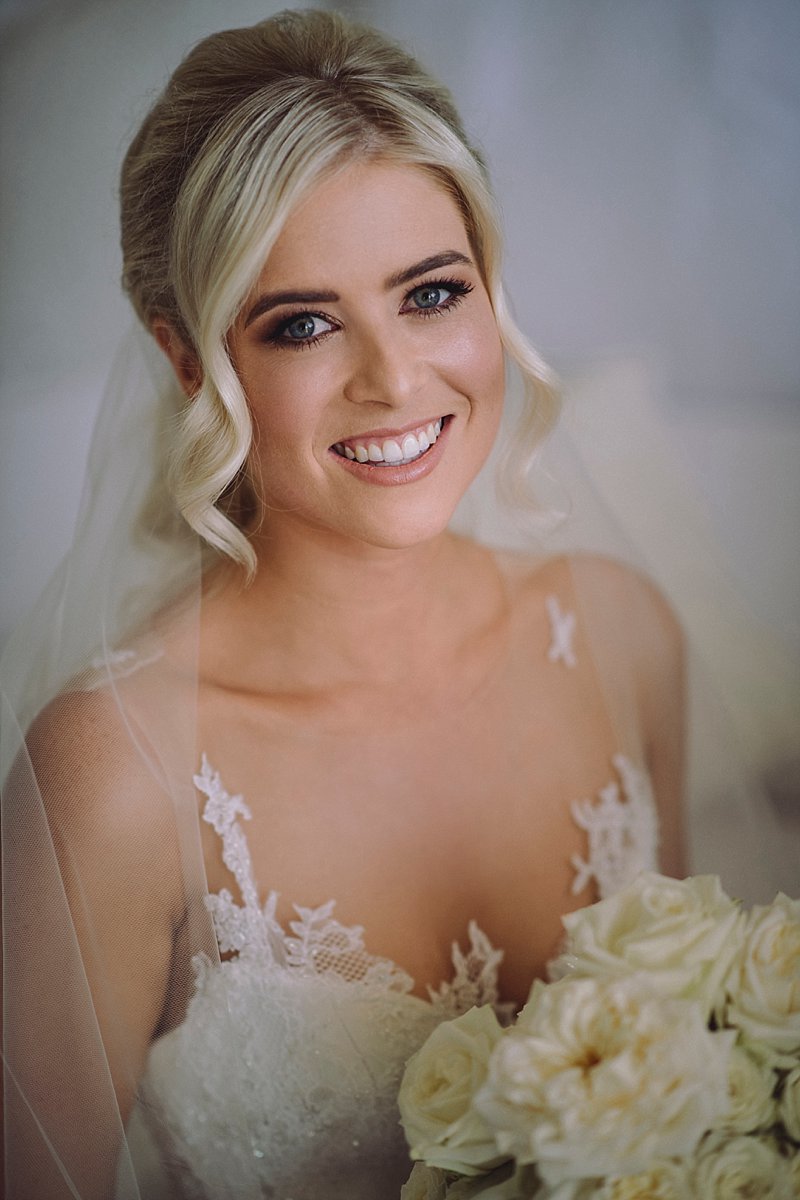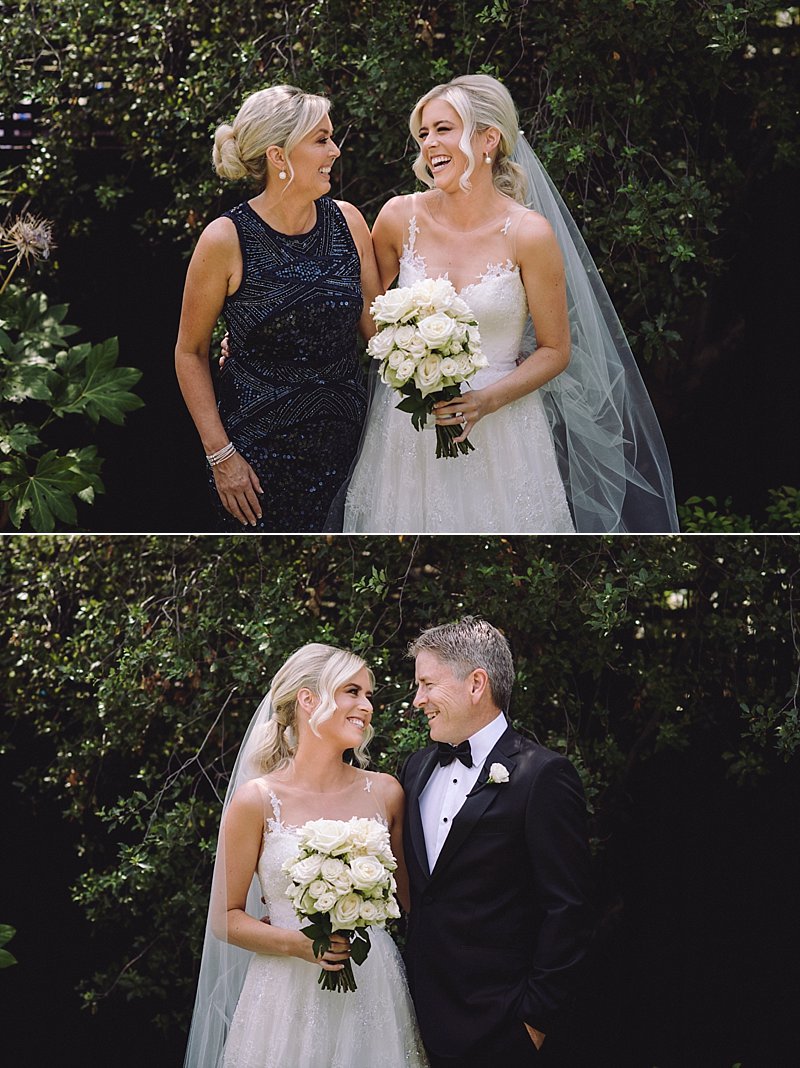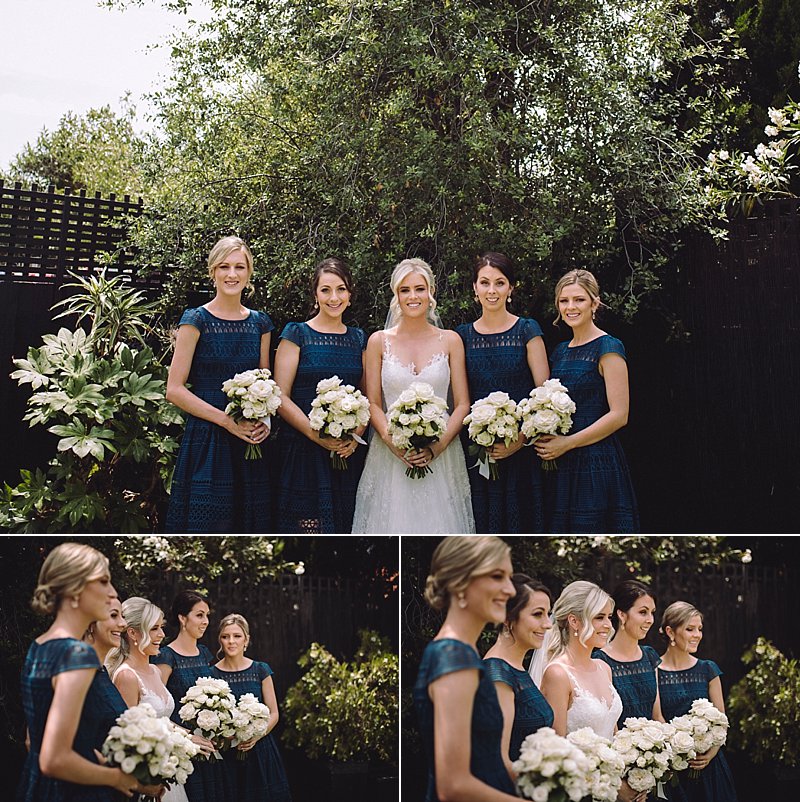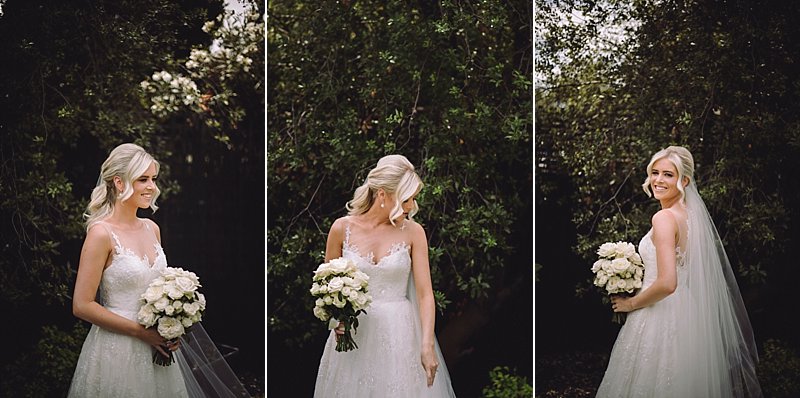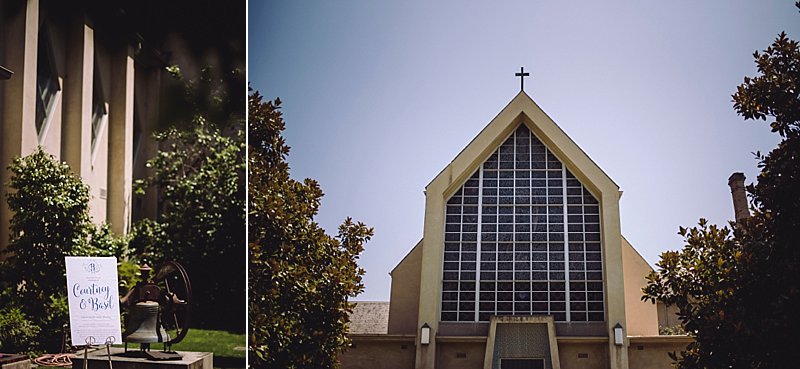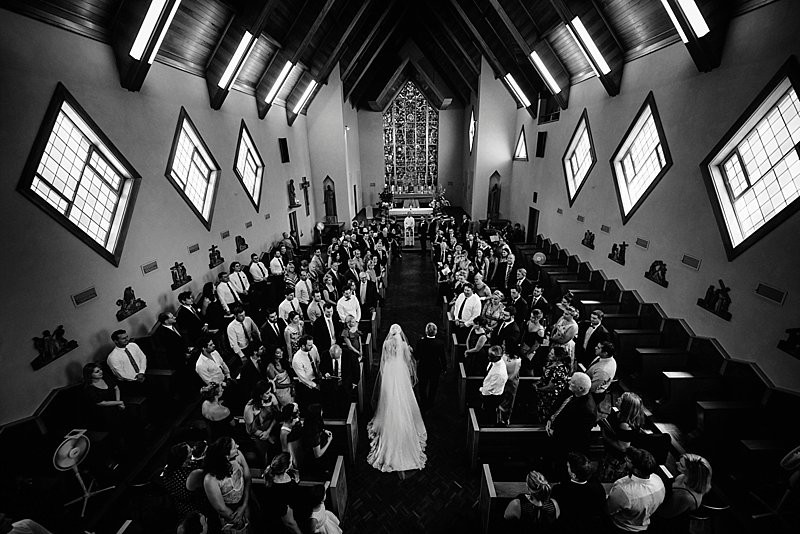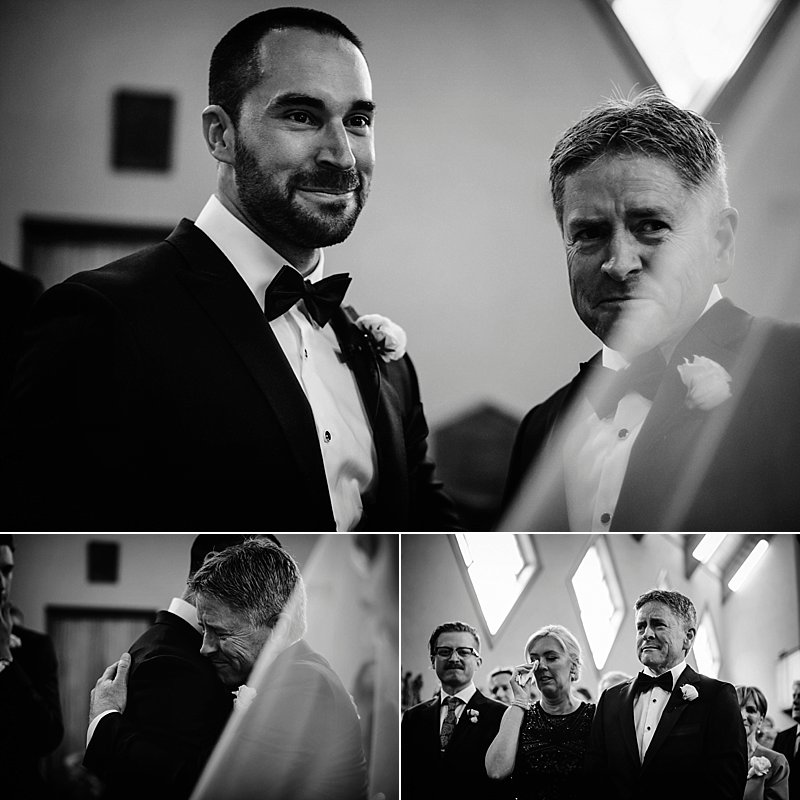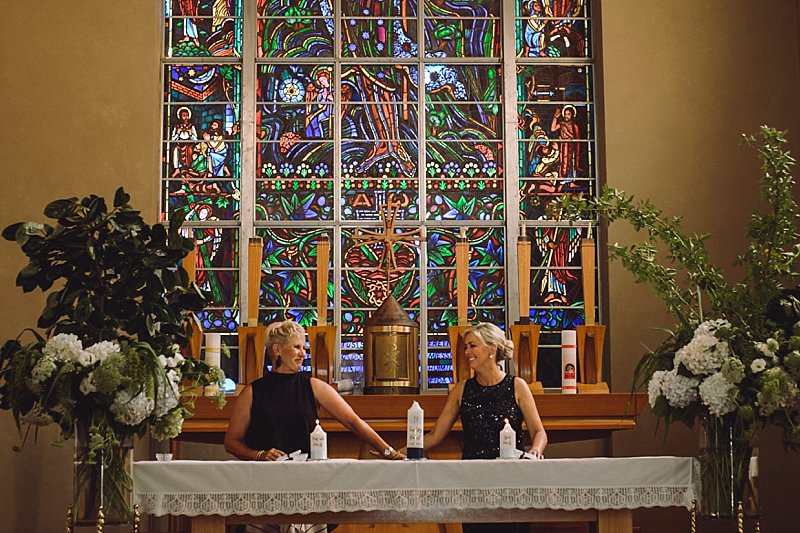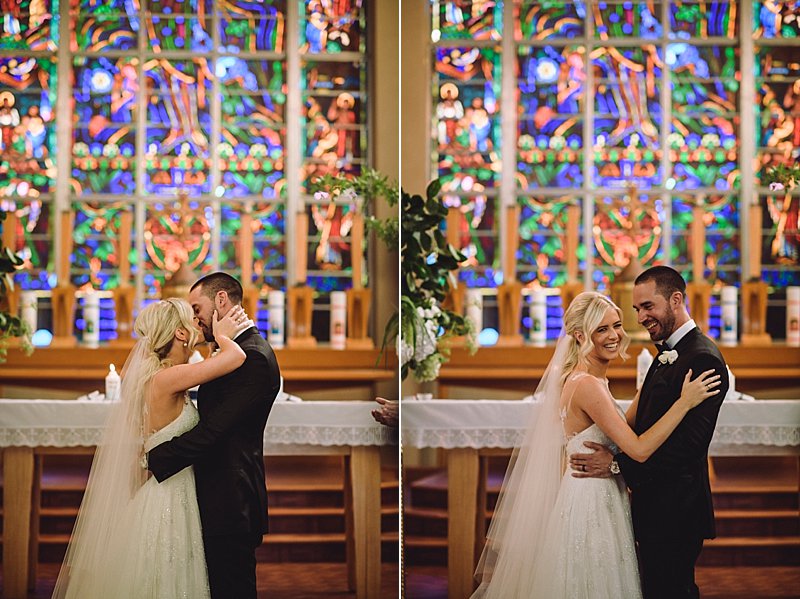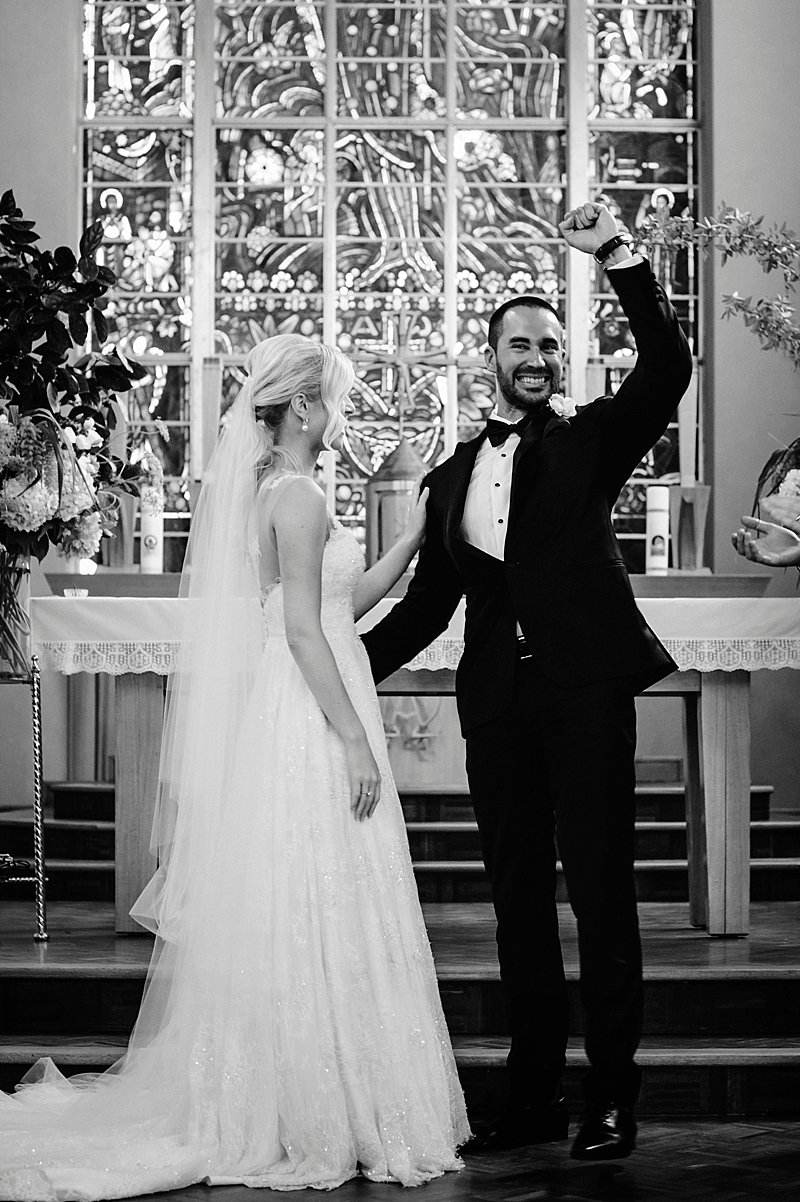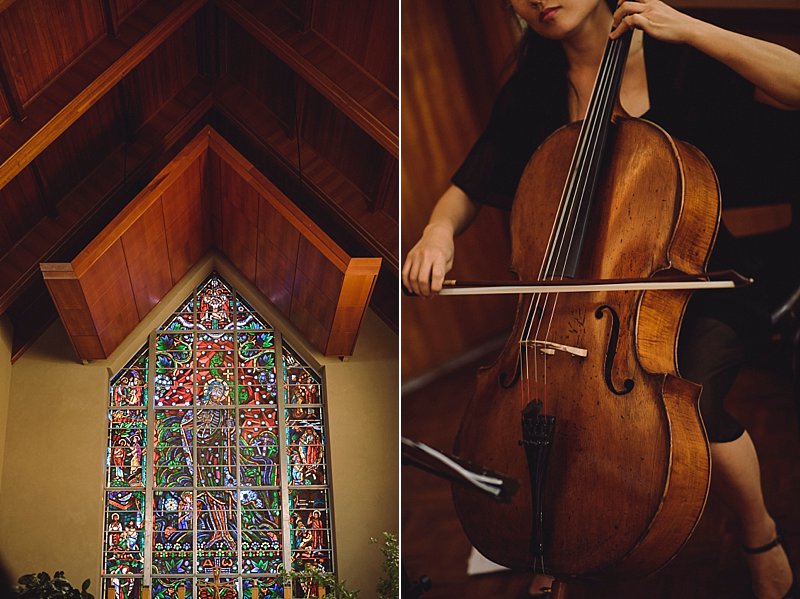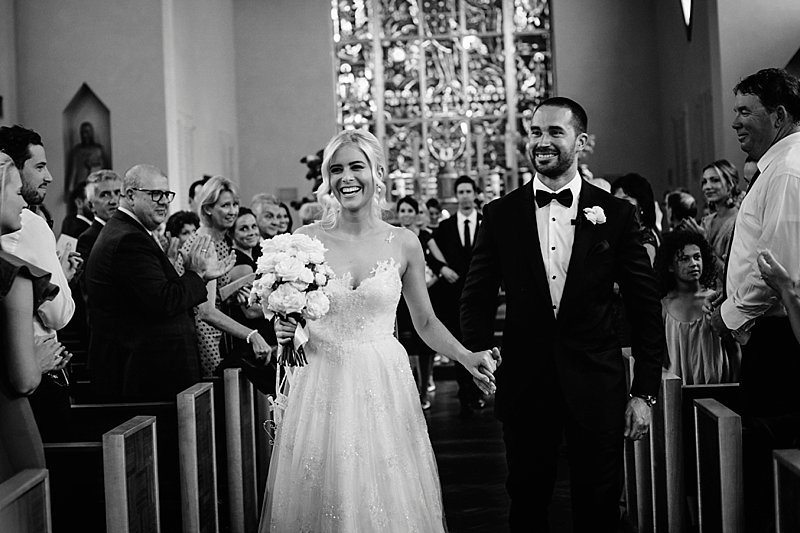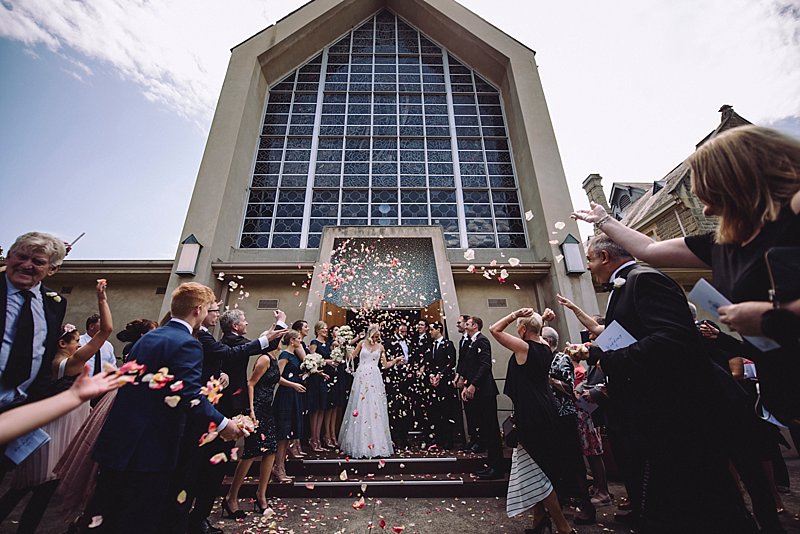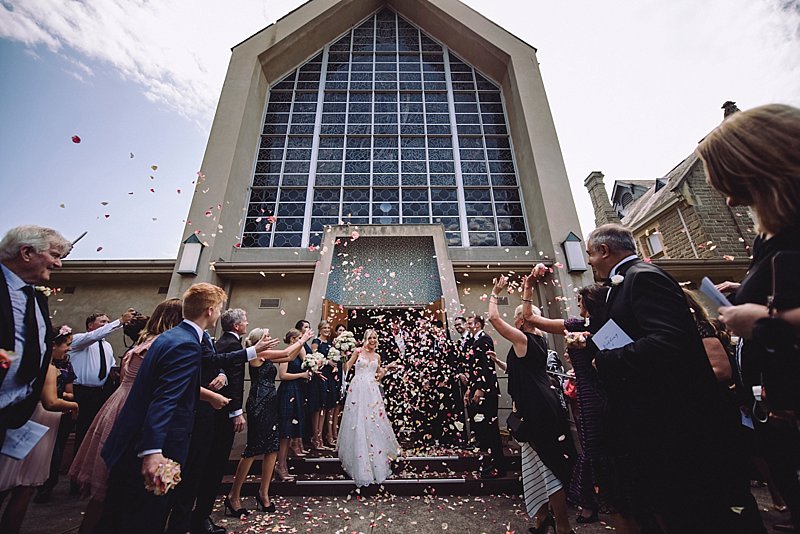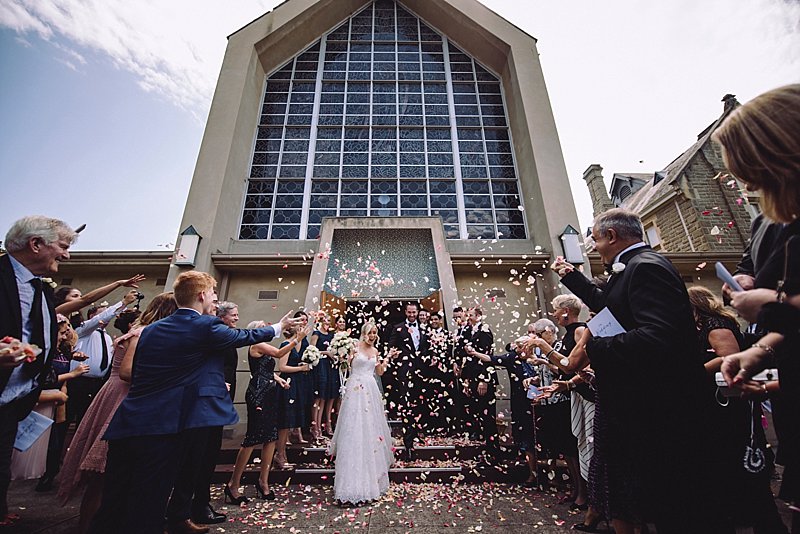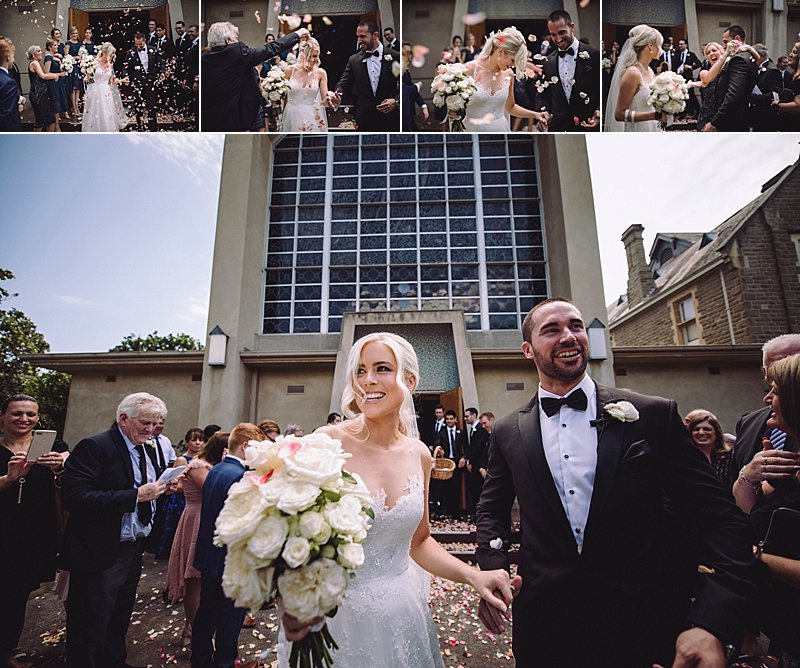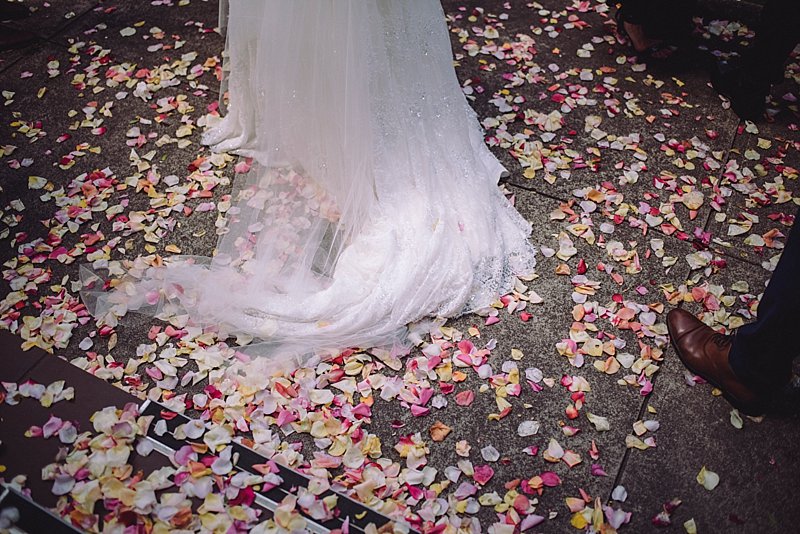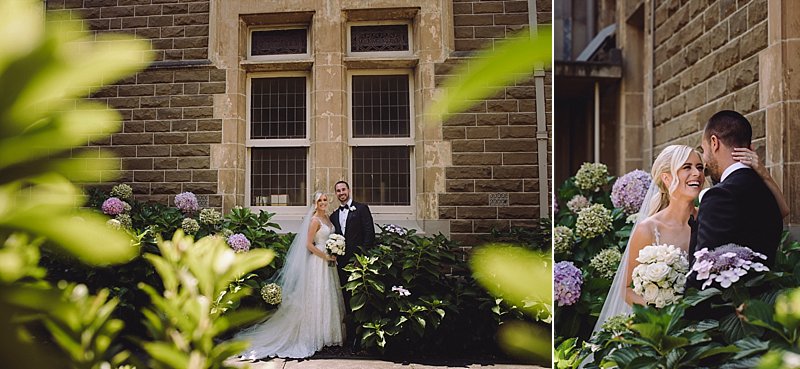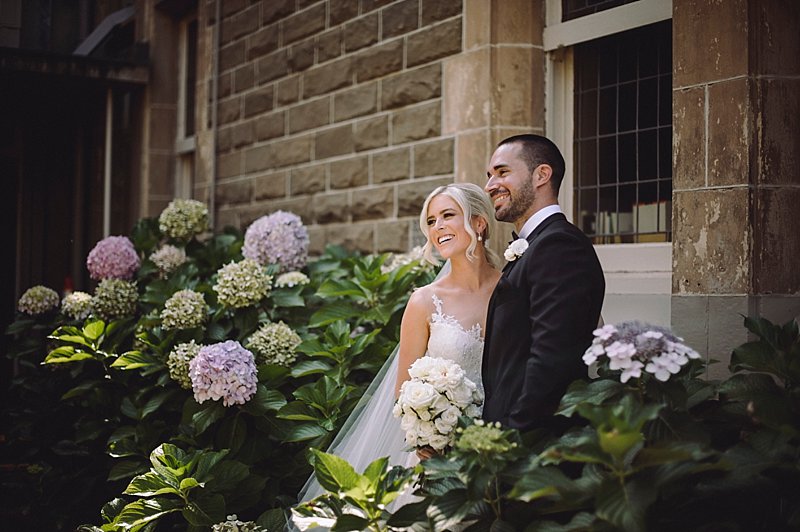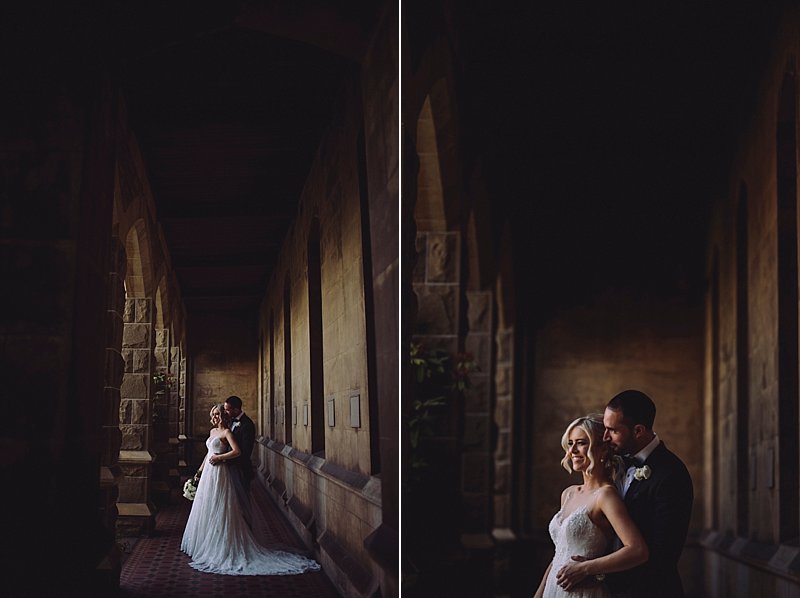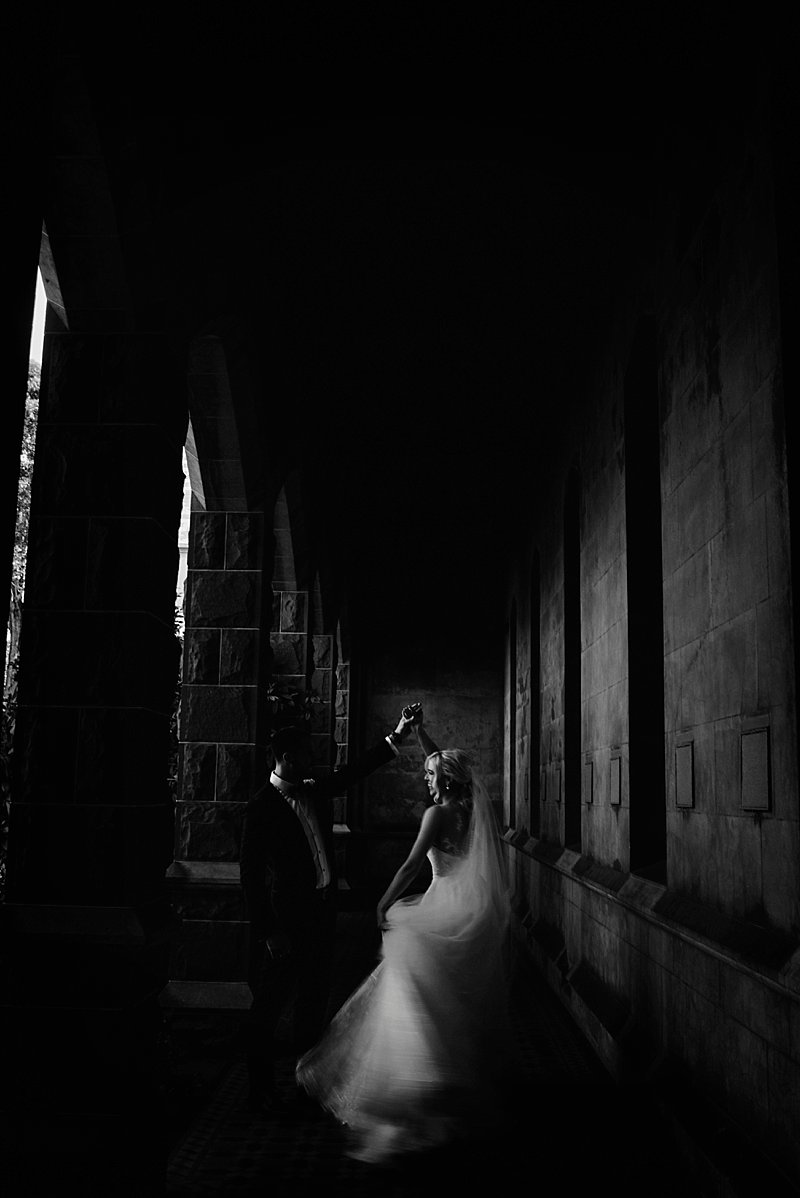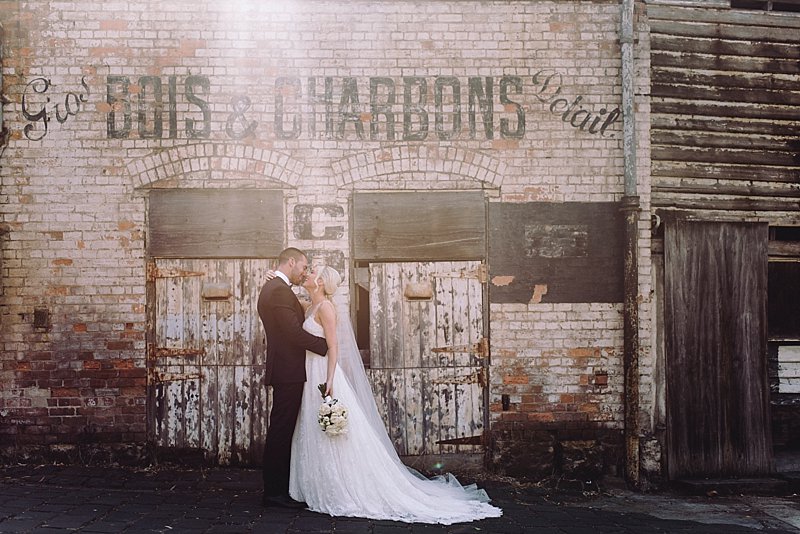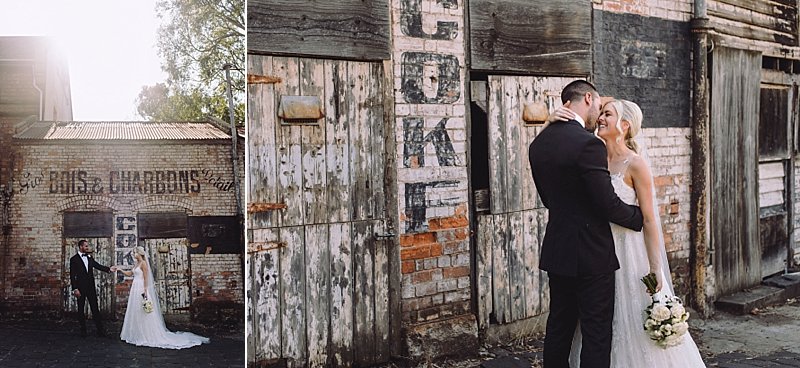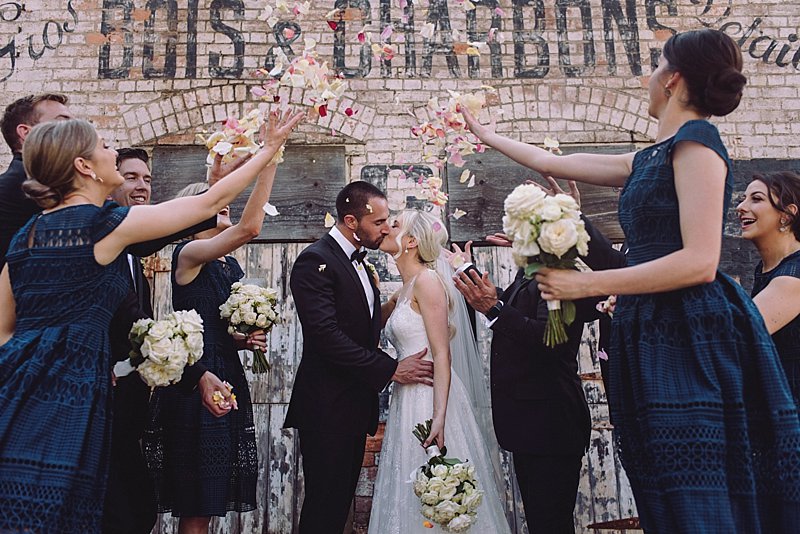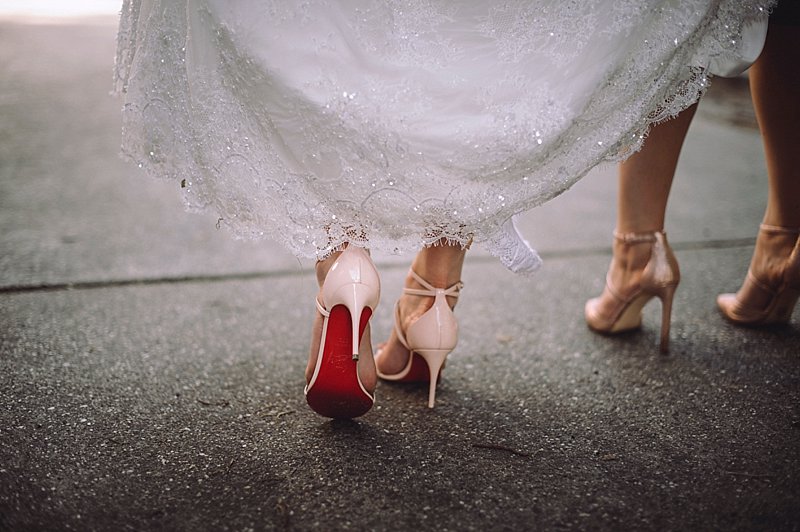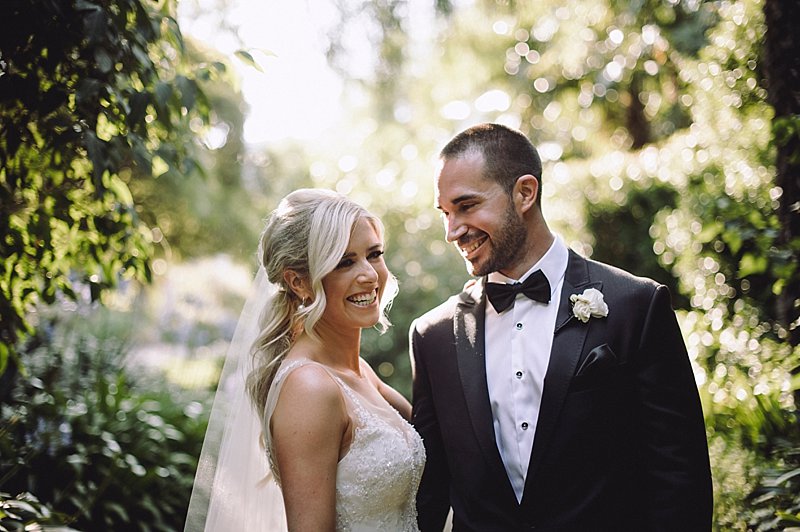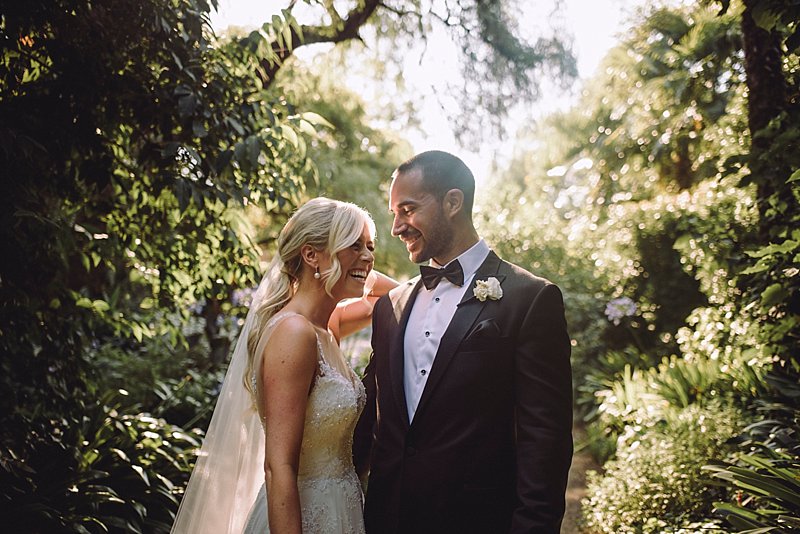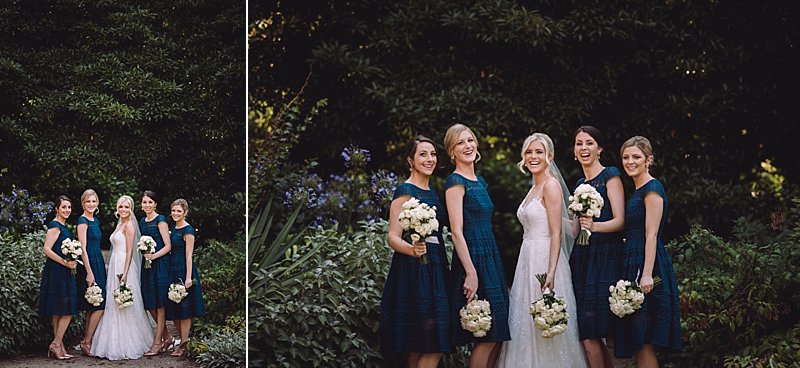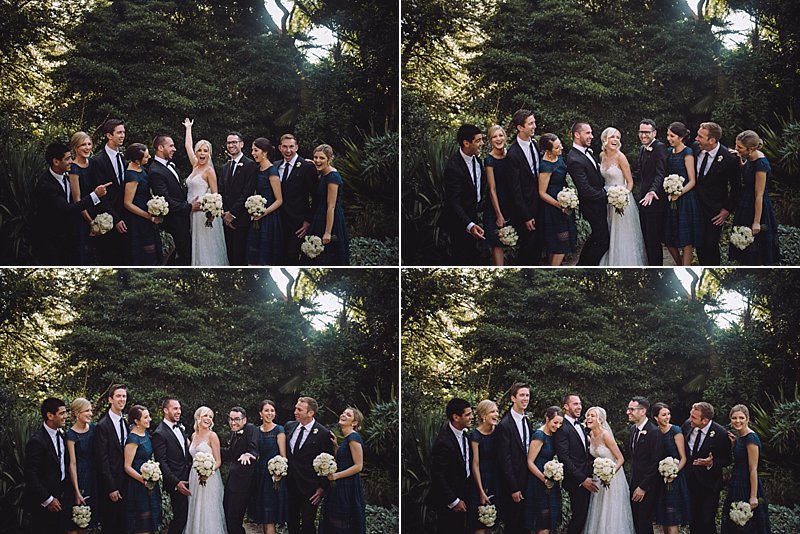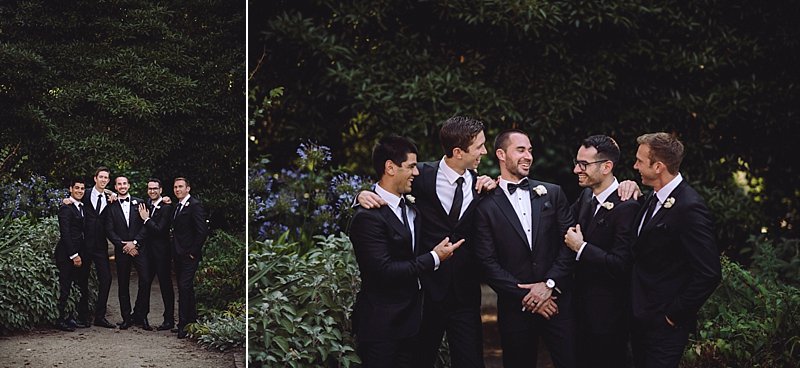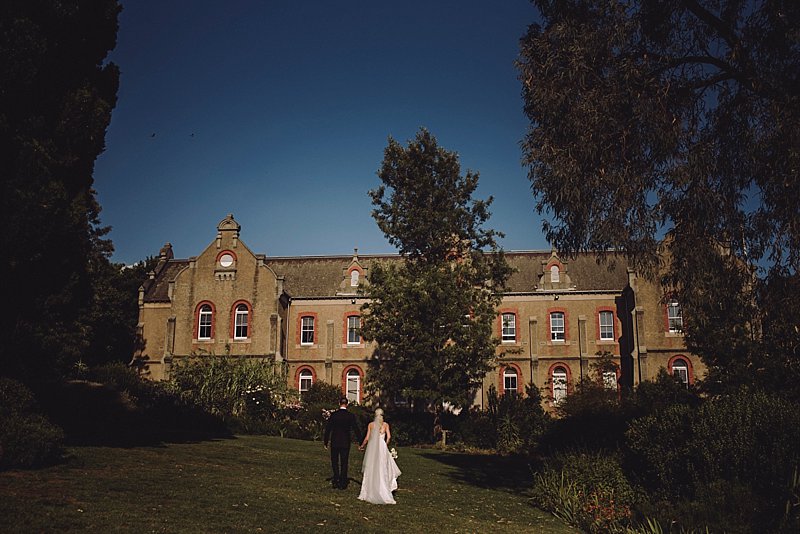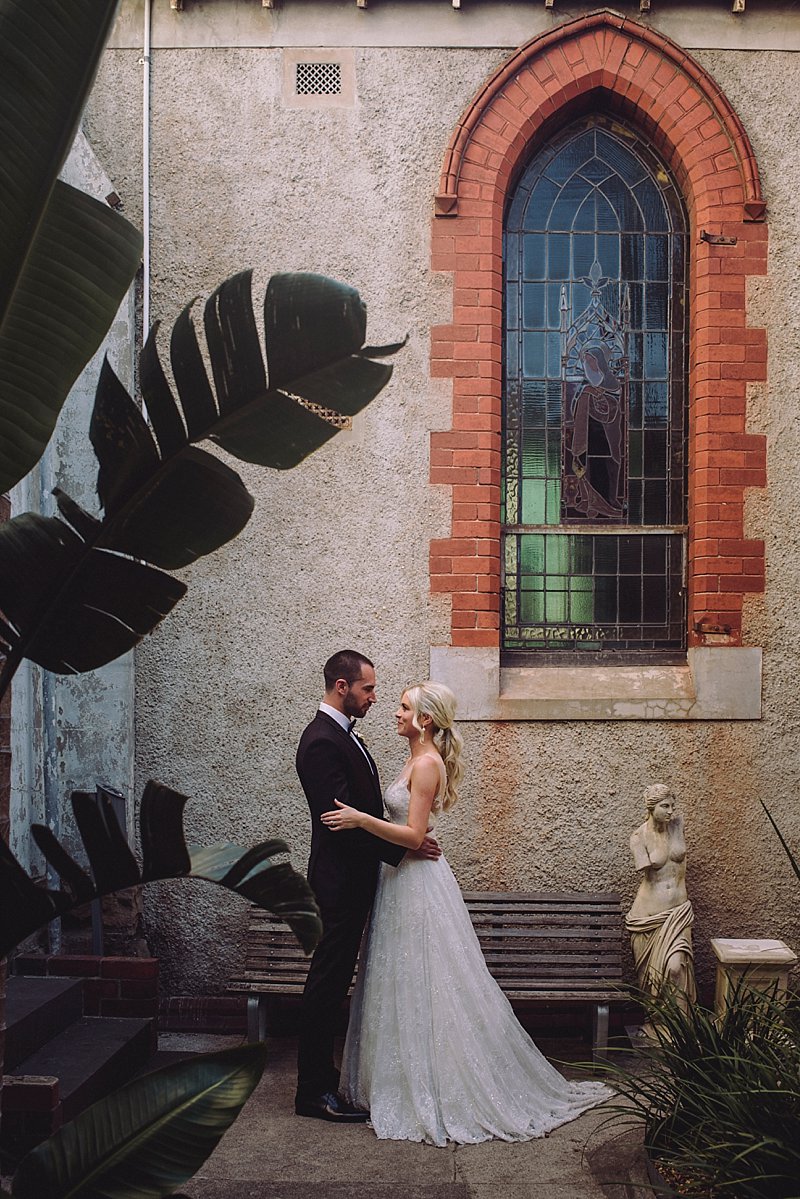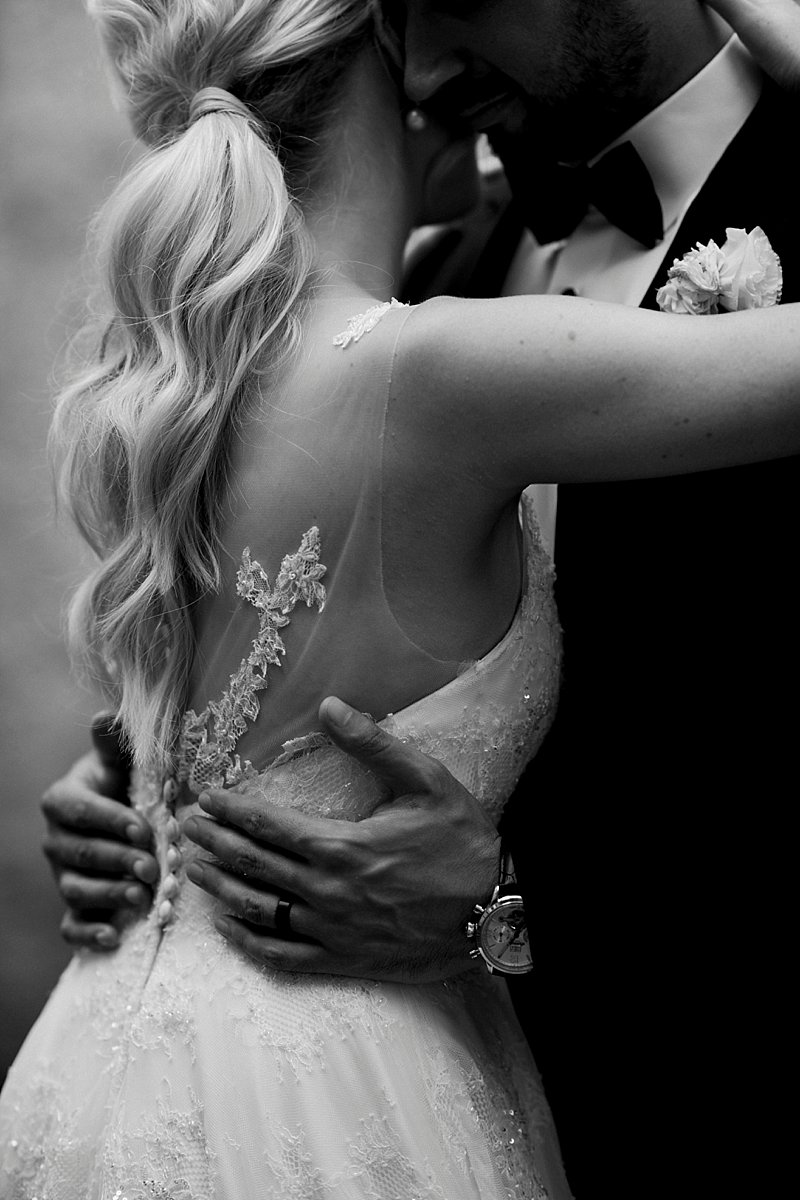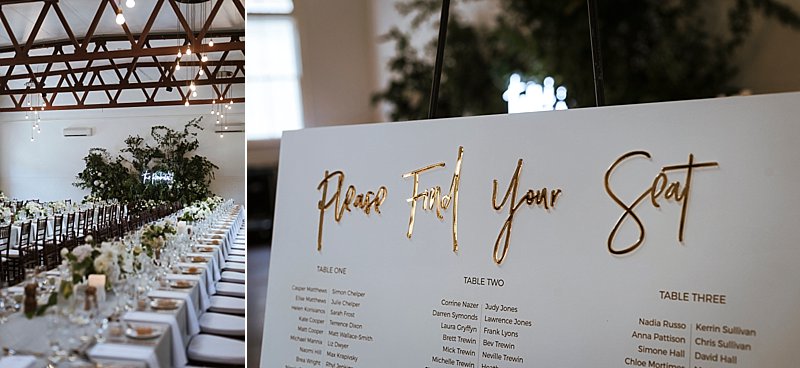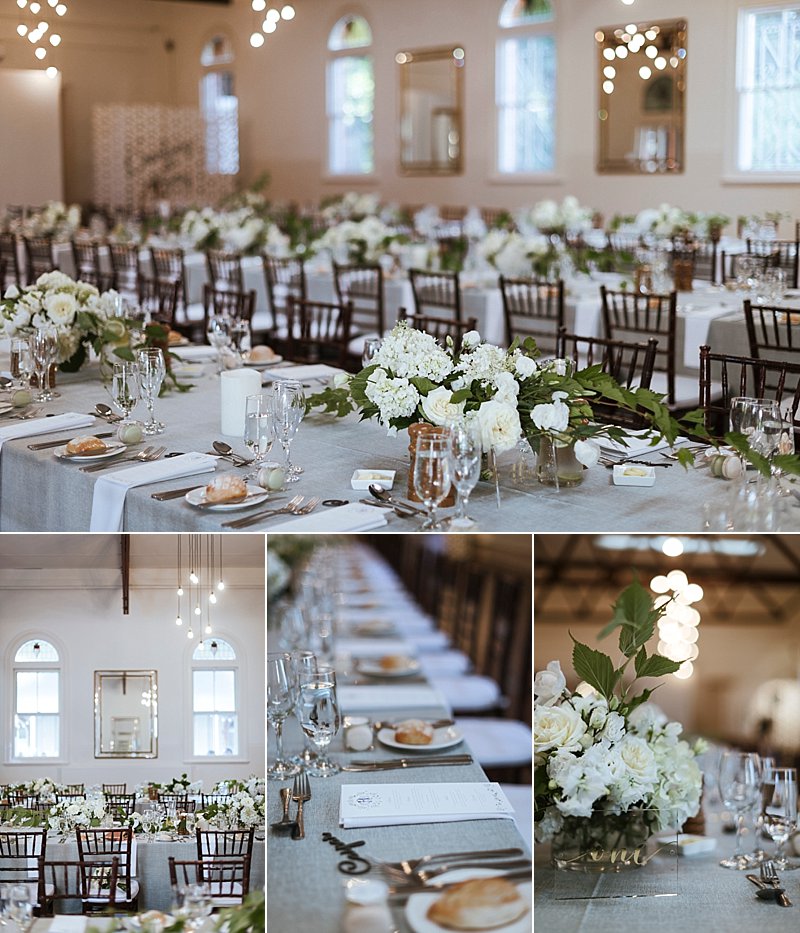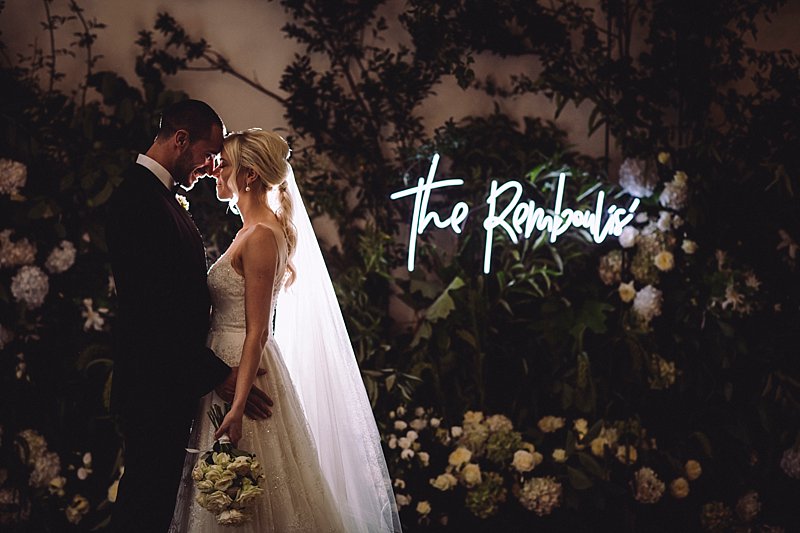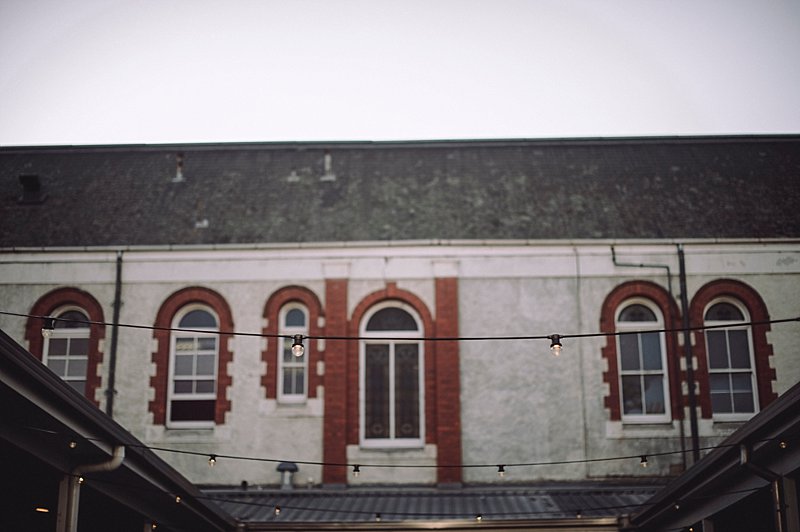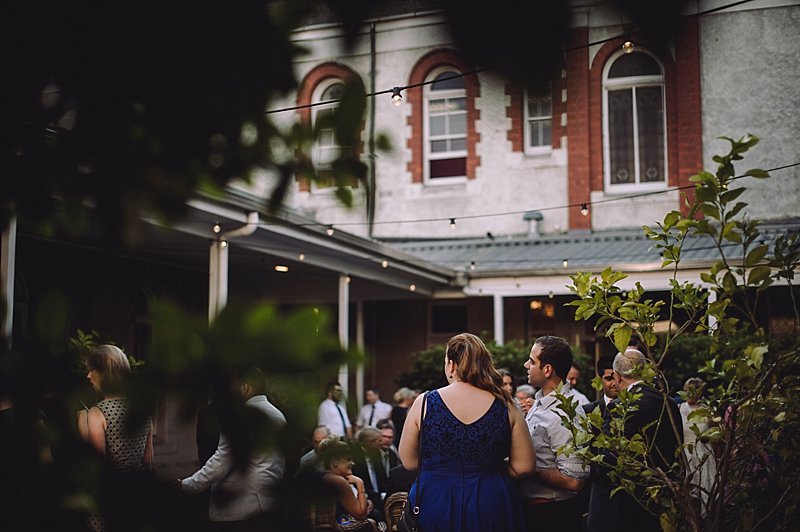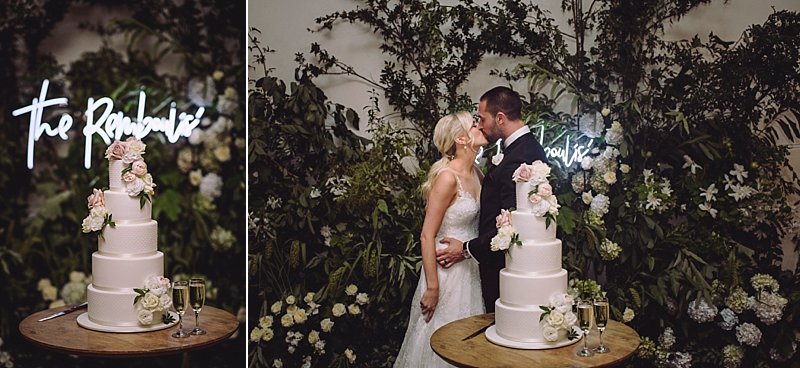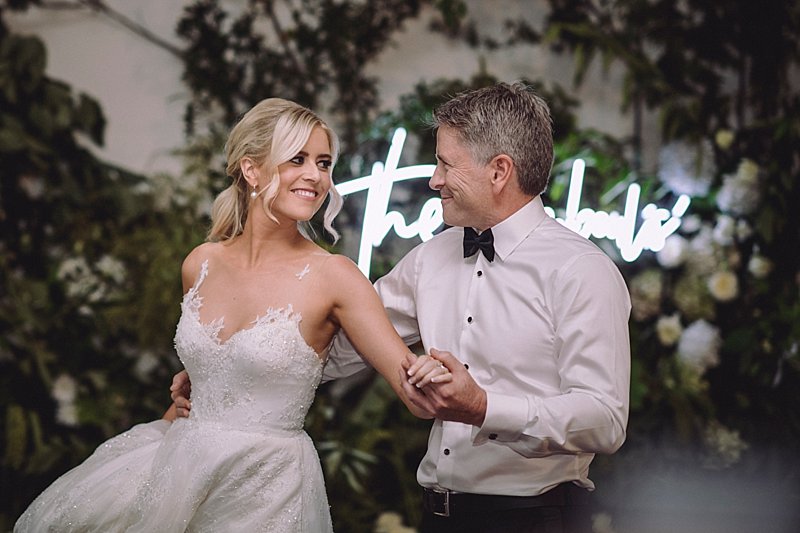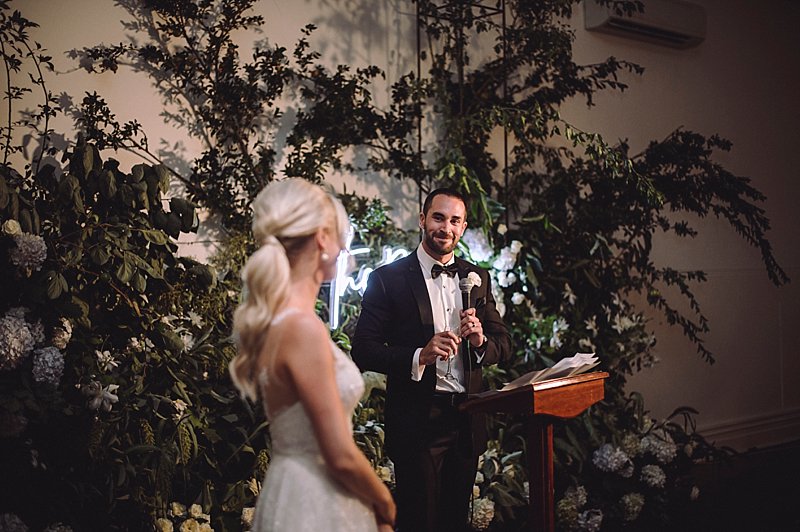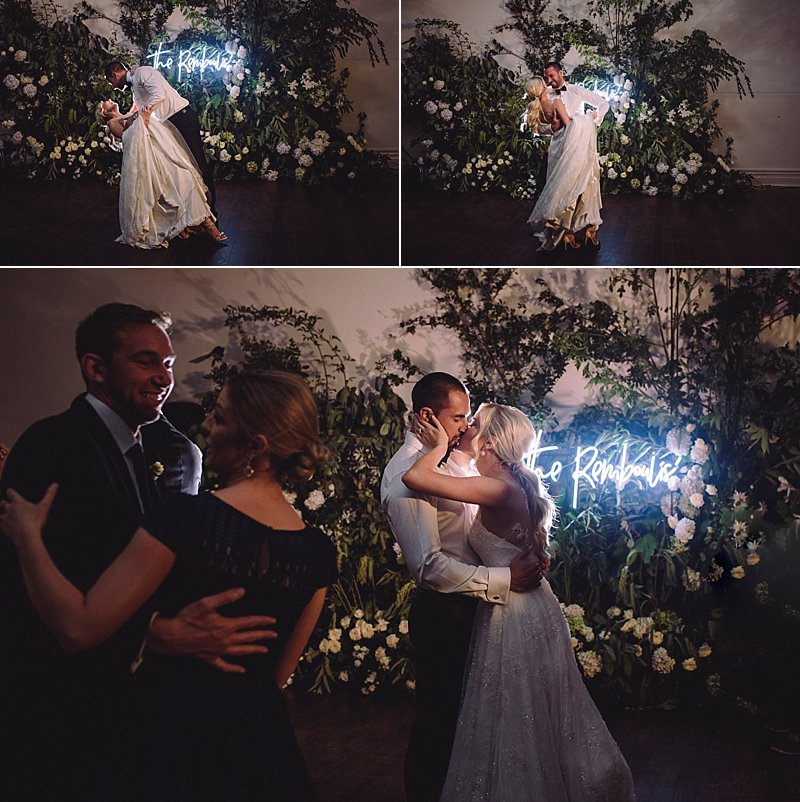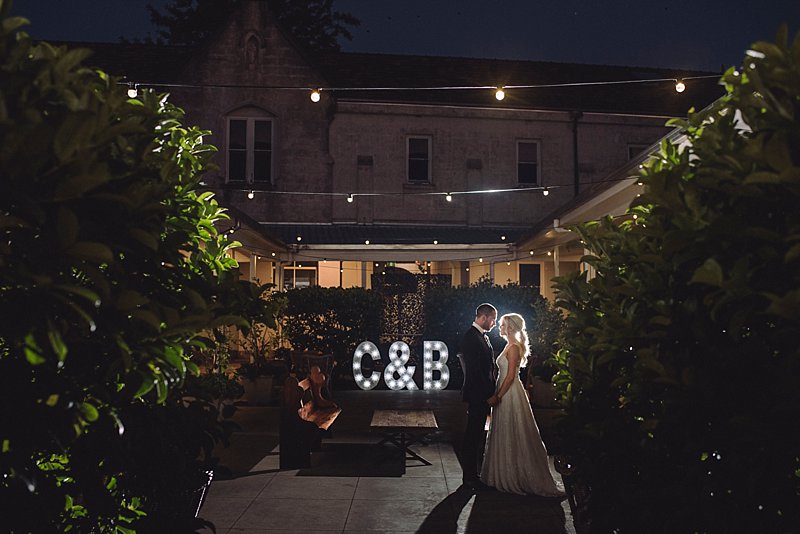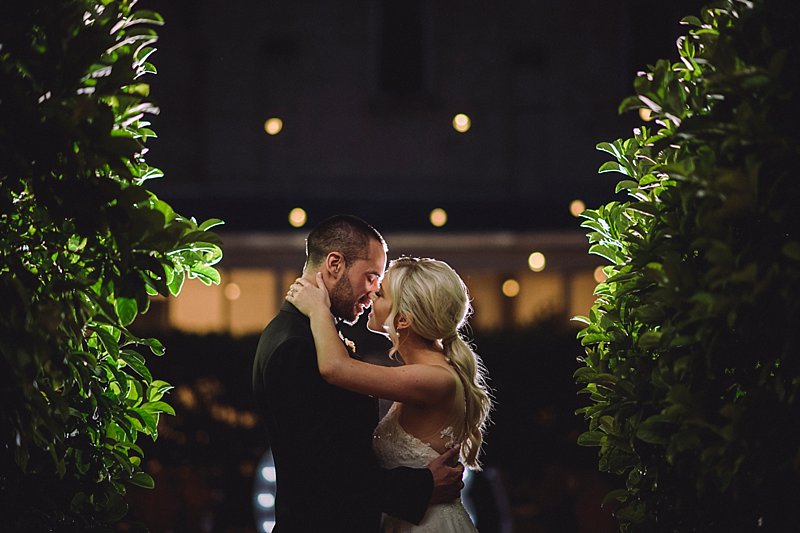 WEDDING DAY CREDITS
Dress Designer // Couture/custom 'Amaline Vitale' (imported hand made French Lace.. seriously Amaline is gorgeous!!)
Suits // Traveller's Apparel (One of the groomsman, PJ- his family owns Traveller's Apparel)
Bridesmaid Dresses // Review
Florist // Cecilia Fox
Stylist // Laura from Weddings of Desire
Celebrant // Father Andrew from St Brigid's/St Louis in Mordialloc
Ceremony Venue // Star of the Sea College, Gardenvale
Reception Venue // Abbotsford Convent
Ceremony Music // String Quartet by Stringspace
Reception Music // The White Tree band
Hair // Kirby Saunders (now Kirby Brown as she's married) @kirbysaunders
Makeup // Shara Roberts @shara_robertsmakeup
Wedding Transport // Krystal Limousines
Invitations, Menus, Bar menus, wedding monogram// Betsy from Lemontree Paper Co (one of my favourite parts of the wedding planning.. she is the best)
Wedding Shoes & Accessories //
Shoes: Christian Louboutin
Bride Earrings: Rutherford Pearls
Bride Ring: Charles Rose
Groom Ring: Urban Black
Getting ready accommodation // Bride: My family home. Baz: Airbnb in Brighton
Wedding Videography // Iconic Pictures (Jason)
Cake // Peninsula Cake Art (Nicole)
Neon Sign // custom made by Sketch & Etch (as was the seating chart, and the wishing well box)
Bonbonierre (macaroons) // La Belle Miette
Placecards // Wooden Letters Australia (we sprayed them grey ourselves)
Table Cloths // Table Art (Linen in Seafoam colour)
C & B Light up Letters// Letterlights