City Style Elopement // Tim & Emily Membrey
When you have literally been the love of each other's lives since you were 12 years old you know this couple were destined to be together.
Tim and Emily met when they were in year 8 and were each other's first boyfriend/girlfriend. Young love ended just 2 1/2 years later but destiny brought them back together in their final year of school. Tim then got drafted to the AFL and moved to Sydney so they tried long distance but it just didn't last. Fast forward 4 years, Tim came back to Melbourne and reached out to Emily again and the rest is history.
So having endured a winding road to be together Tim decided not to wait too long to make it official, proposing after dinner at one of Emily's favourite restaurants in Richmond.
"There was just us and another table there. I pigged out and was drinking cocktails and enjoying myself not having any idea. The table next to us left leaving just the two of us. I went up the stairs to the to bathroom. Tim told the staff behind the bar that he was about to propose they took his phone to take photos and when I got back to the table I asked "so what are you thinking" (in my head the question was do we get a bottle of red or head somewhere else for cocktails ) Tim then got down on one knee and said "well I was thinking you'd spend the rest of your life with me." I started saying "no, no, no, no, no" (because I couldn't believe it) he was on one knee and said "So no?" I then realised what was happening and said "YES! Of course yes!"
Then comes 2019 and the dreaded Covid 19. Planning a wedding during a pandemic is very stressful. The uncertainty and restrictions virtually impossible to navigate especially when Tim and later Emily had to enter the player hub to continue to play football with AFL team St Kilda in Queensland. Quickly realising that they were going to be unable to have the wedding they had planned these two decided they really just wanted to be married to each other no matter what. So they decided to elope.
The most important things they wanted to have on their wedding day were amazing photos and video, and it was really a must to include their grandparents. So the plan was born.
"Well we did things a little different as we live in Melbourne but are both from Gippsland we got our photo/ video done during sunset the day before. This really made the whole experience so much more fun and chilled out as we just got ready together at home and then went with beautiful Genelle into the city to get all the perfect shots (being a photographer myself the photos were super important to me ). We then came home got in our PJs abs had eggs on toast for dinner. Next morning we drove down to Gippsland to surprise our grandparents at lunch with the celebrant and asked them to be our witnesses to our marriage. It was very special moment for them and us, we then enjoyed lunch at the same restaurant we were going to have our wedding reception at. We then drove back to Melbourne and stayed a few nights at Crown and enjoyed relaxing and dining."
It was perfect.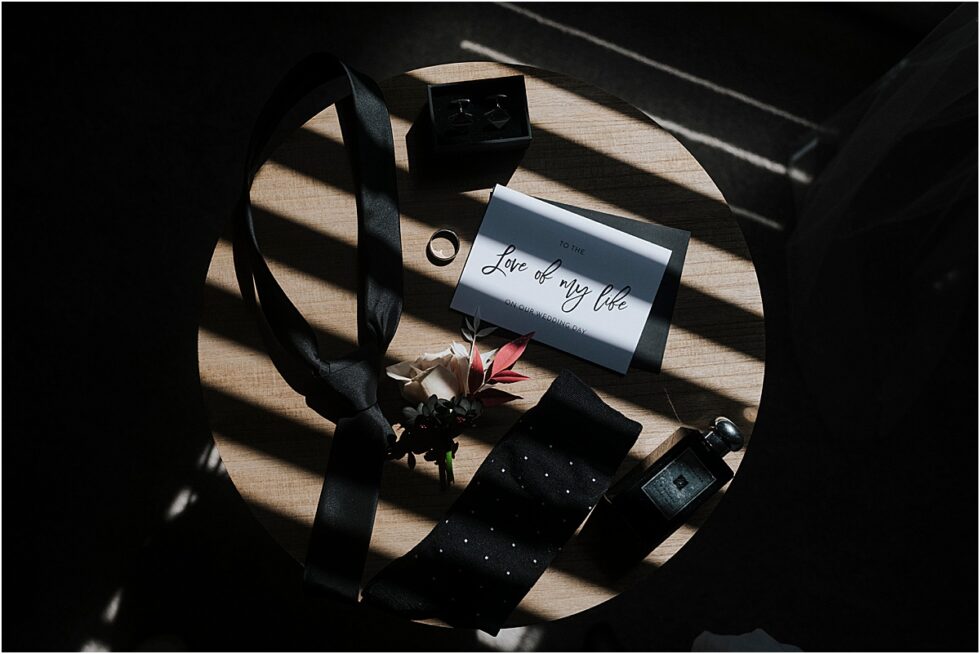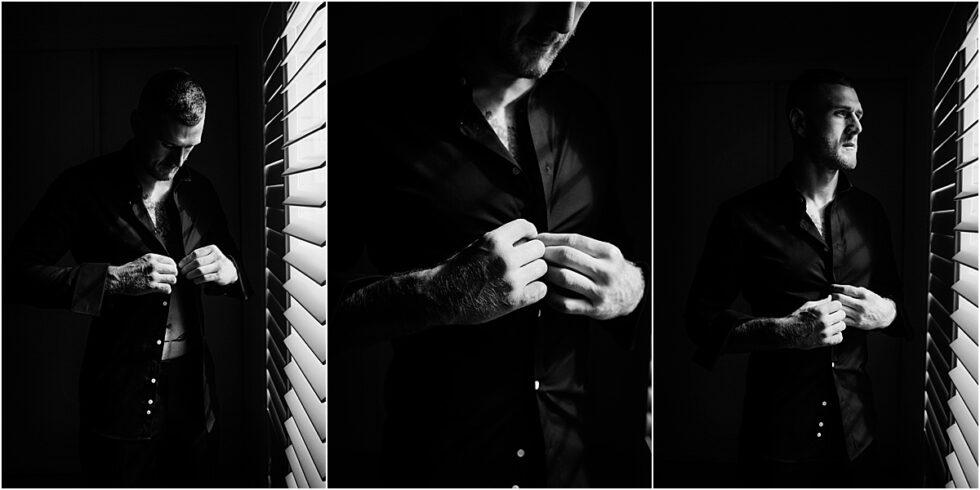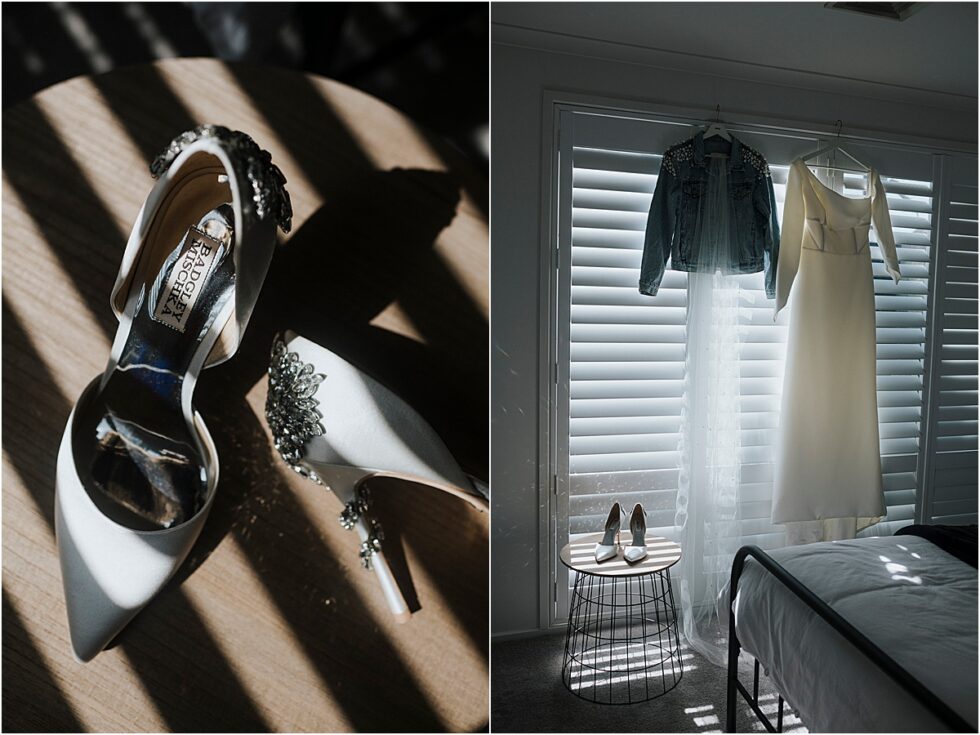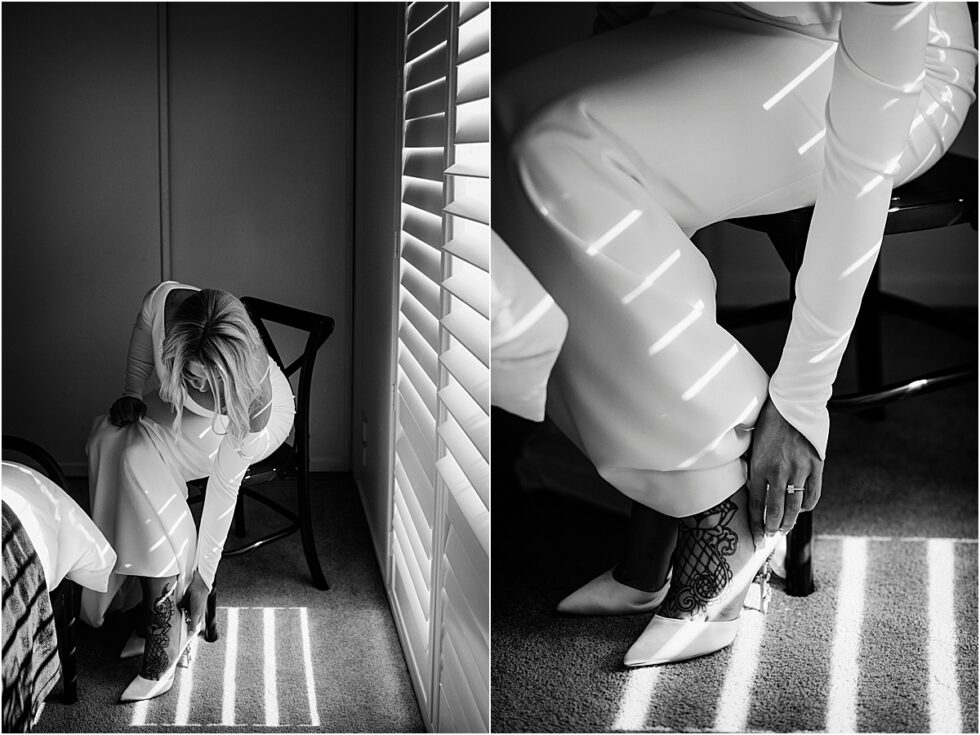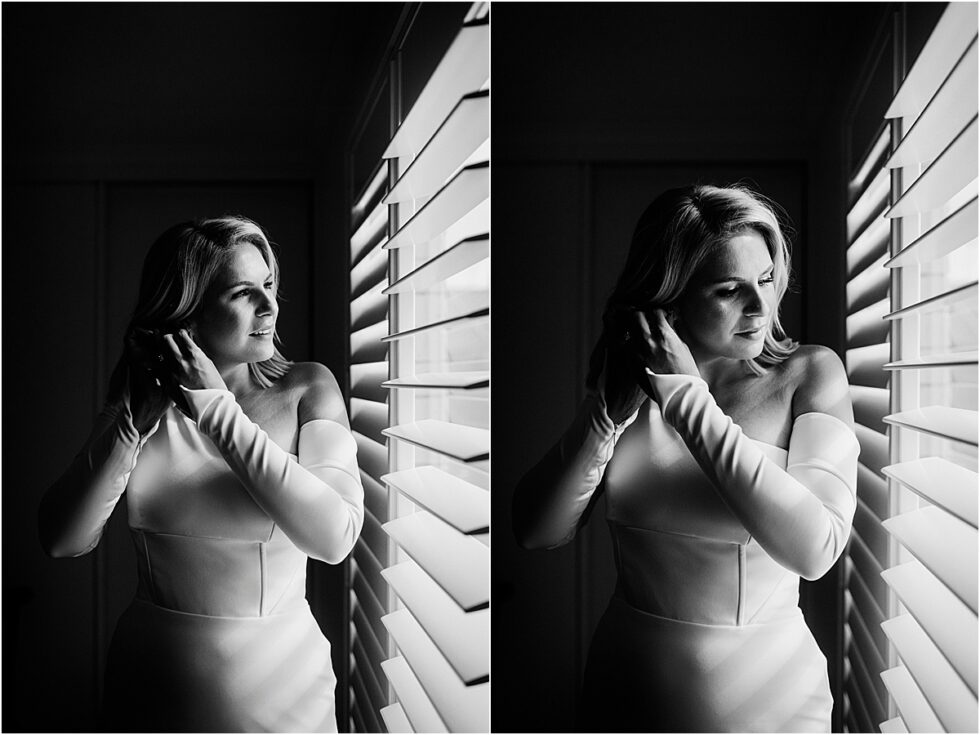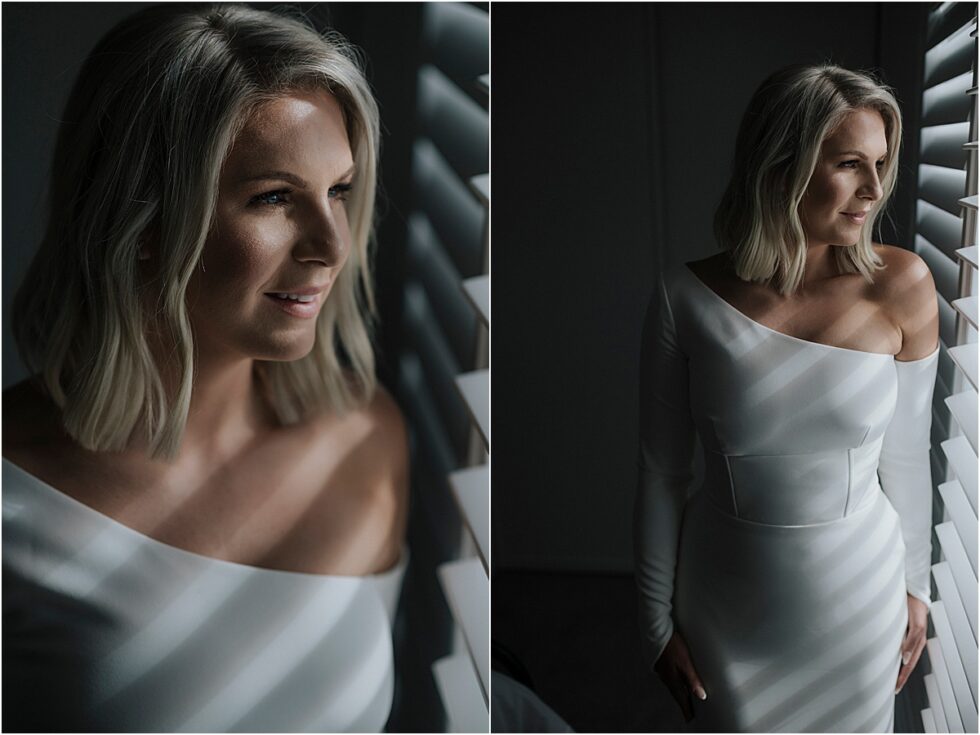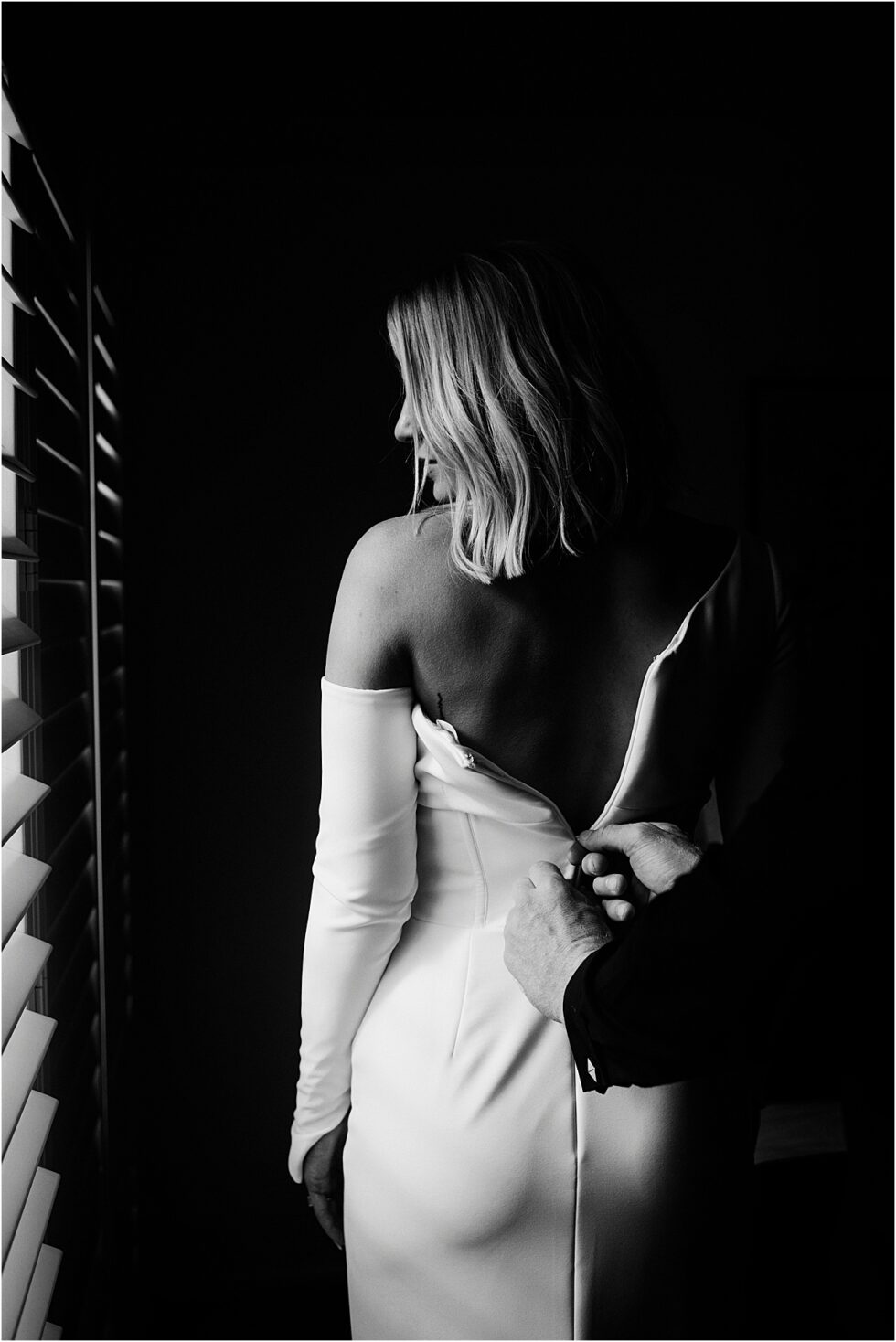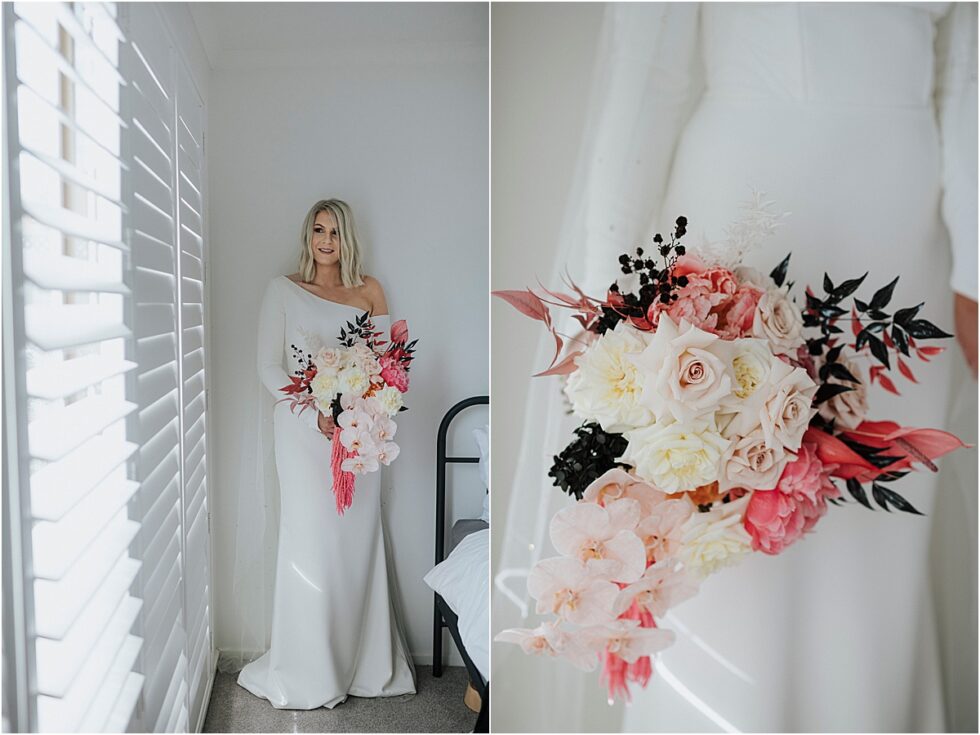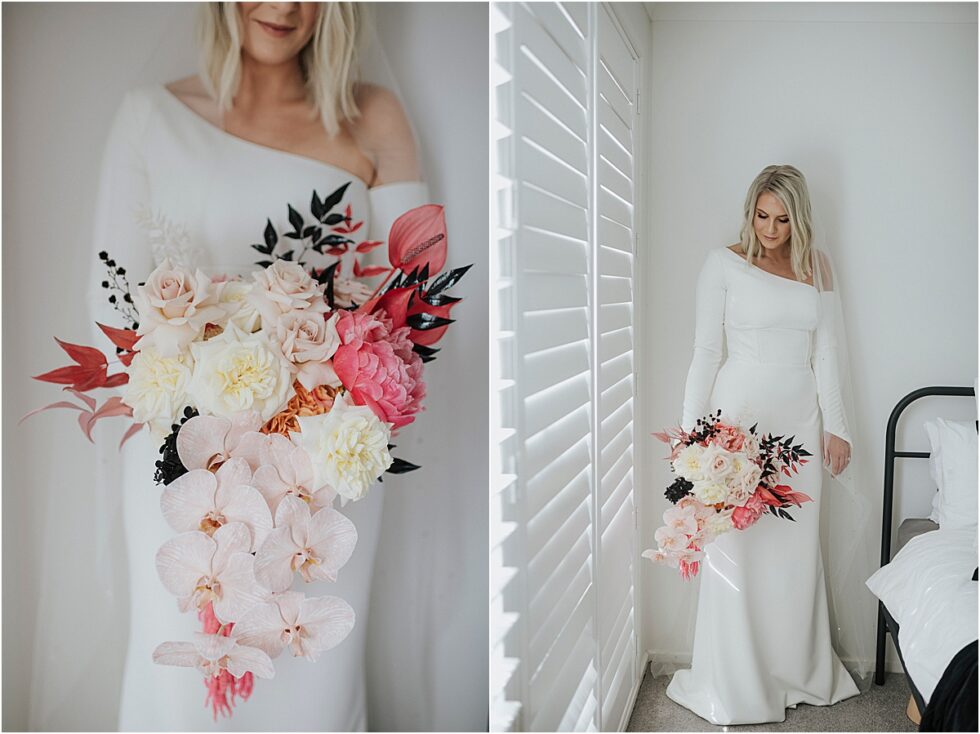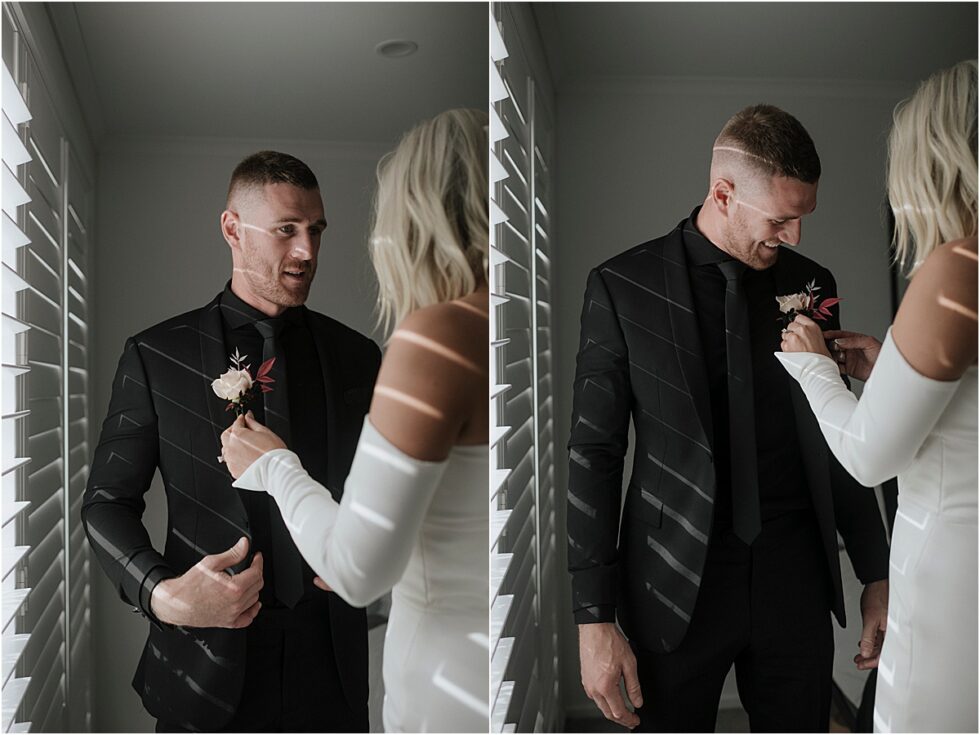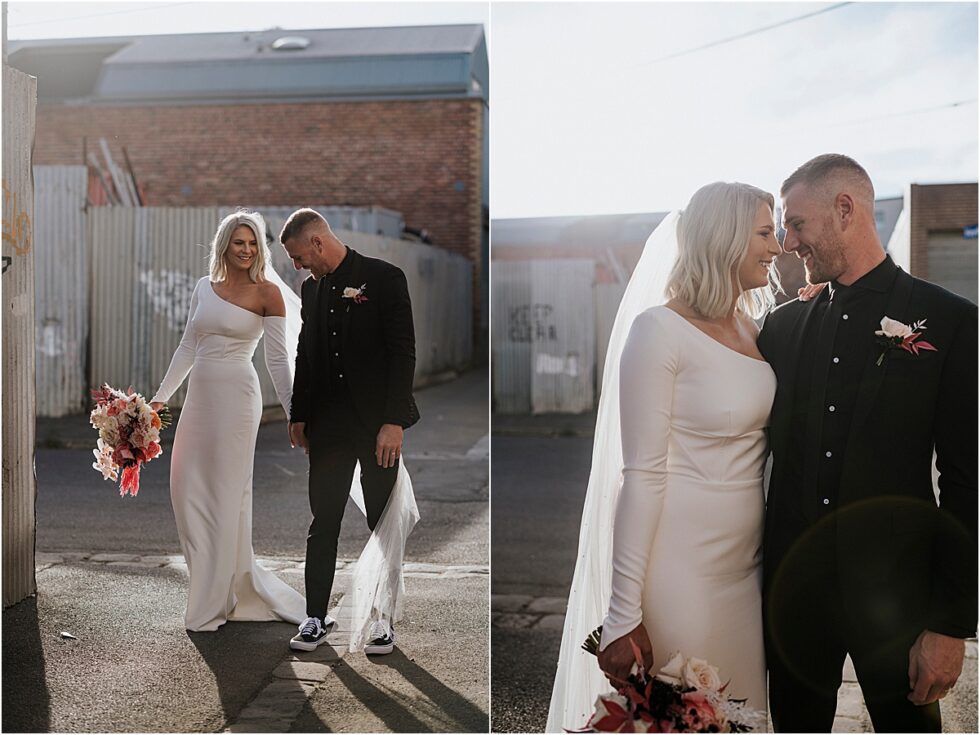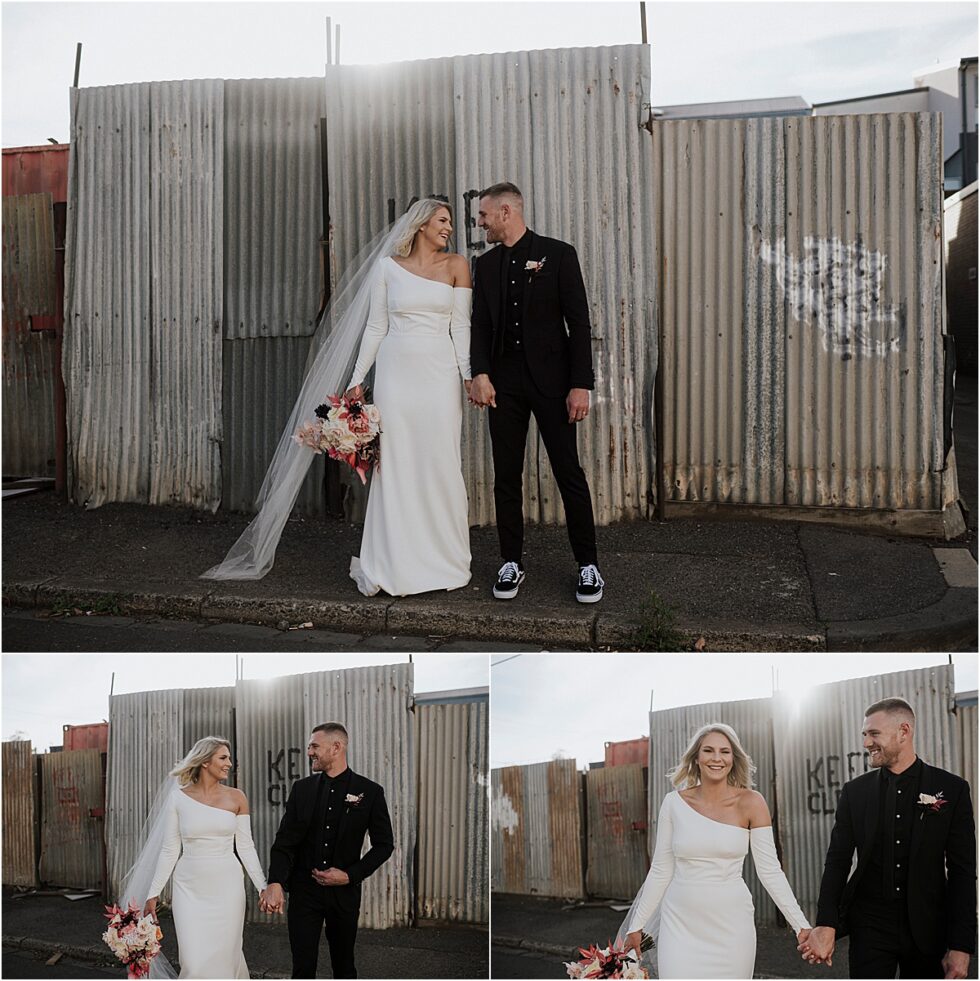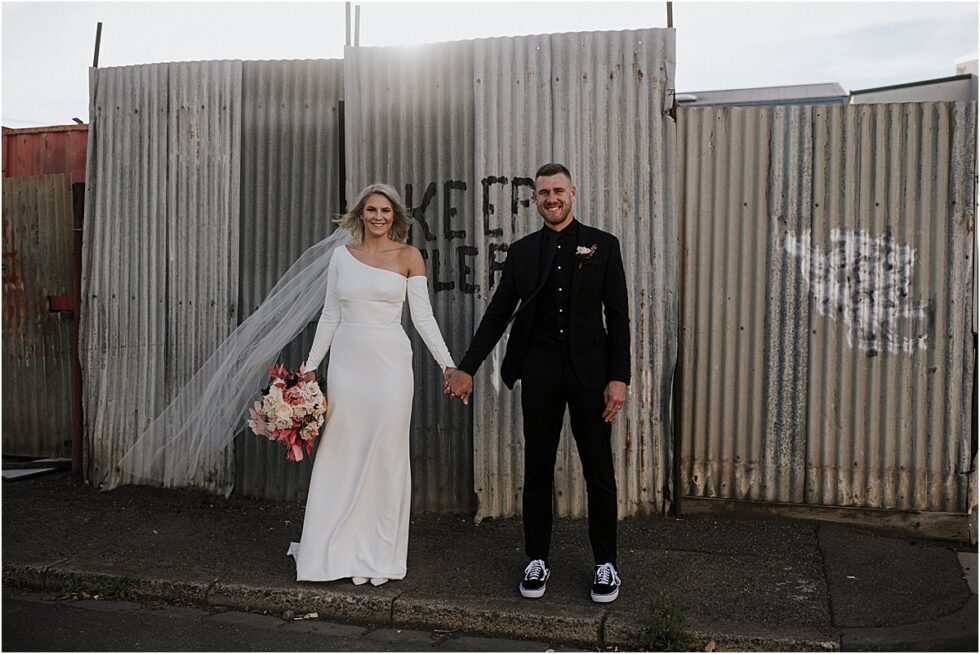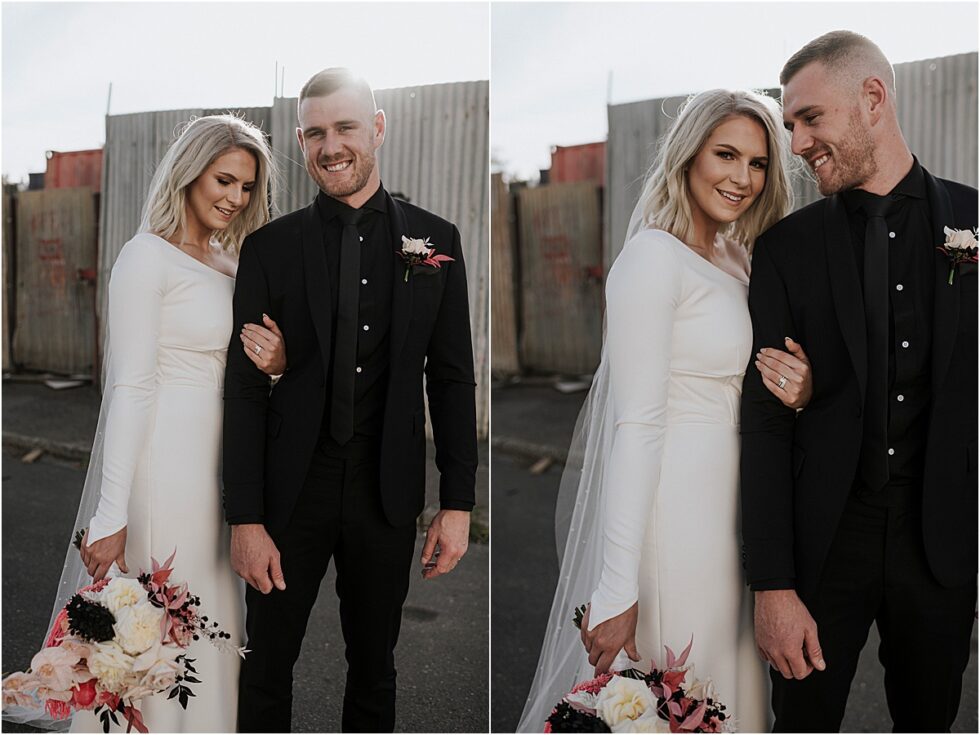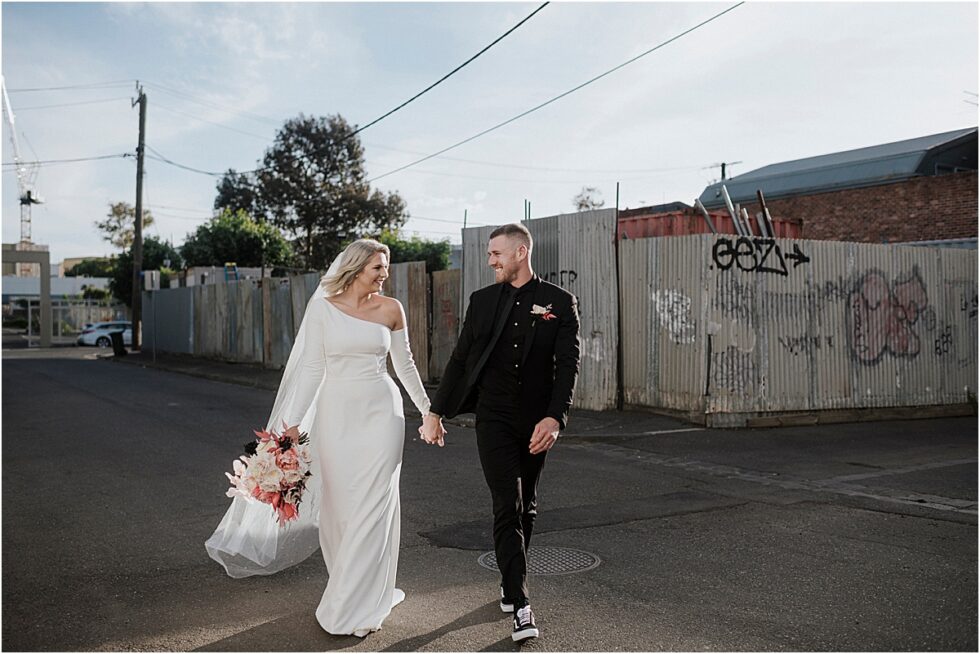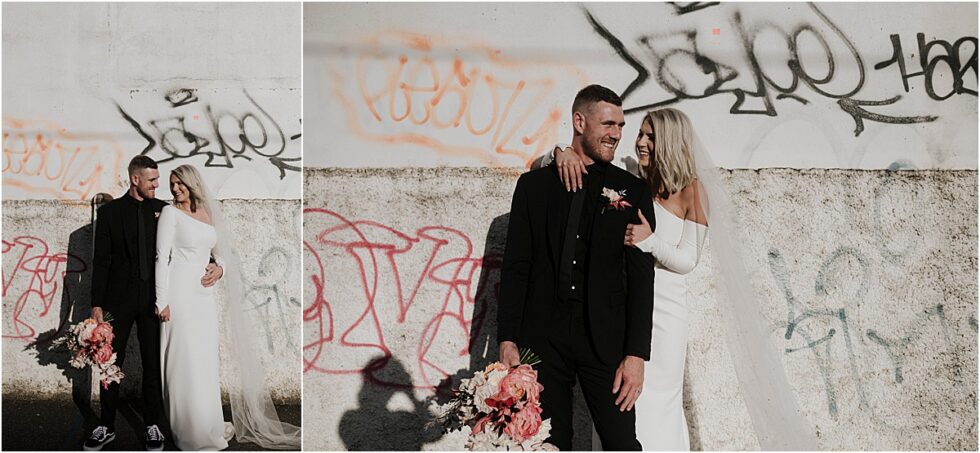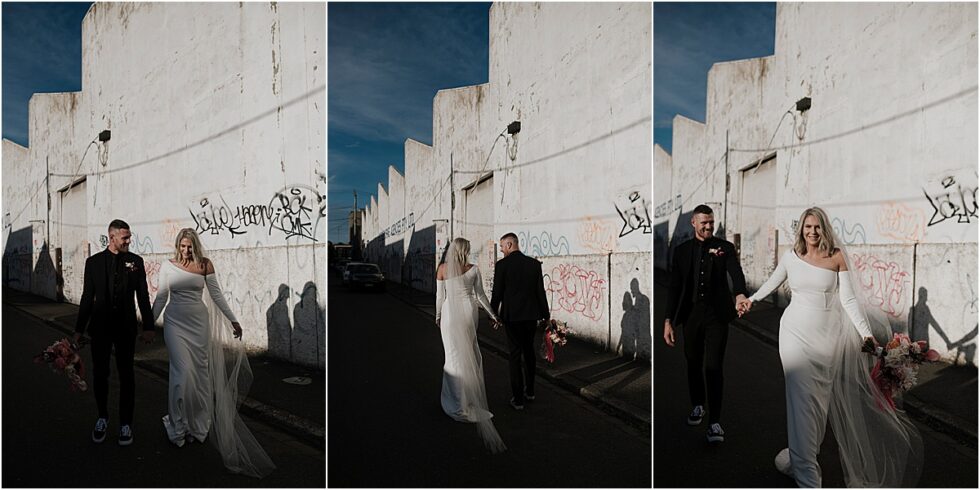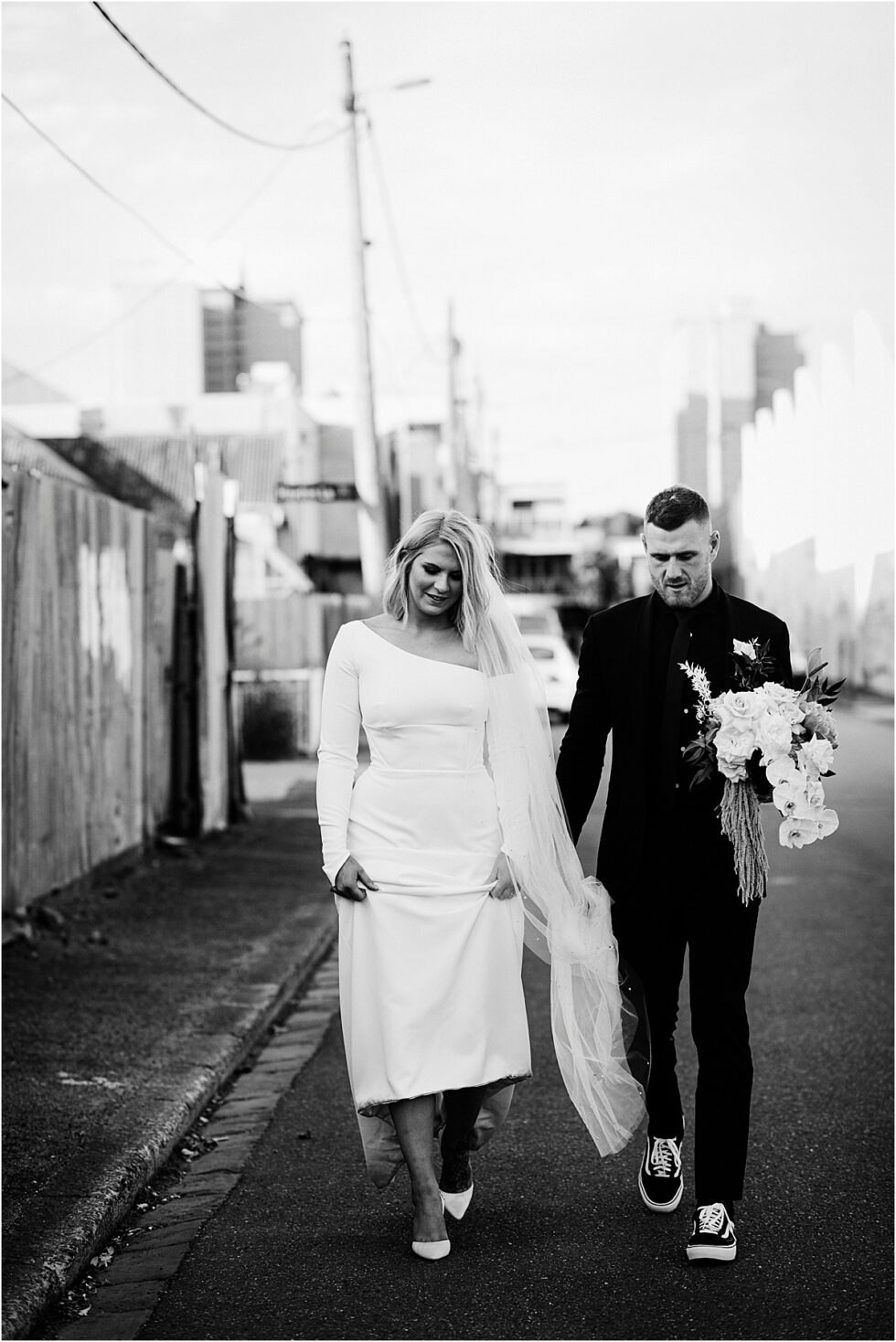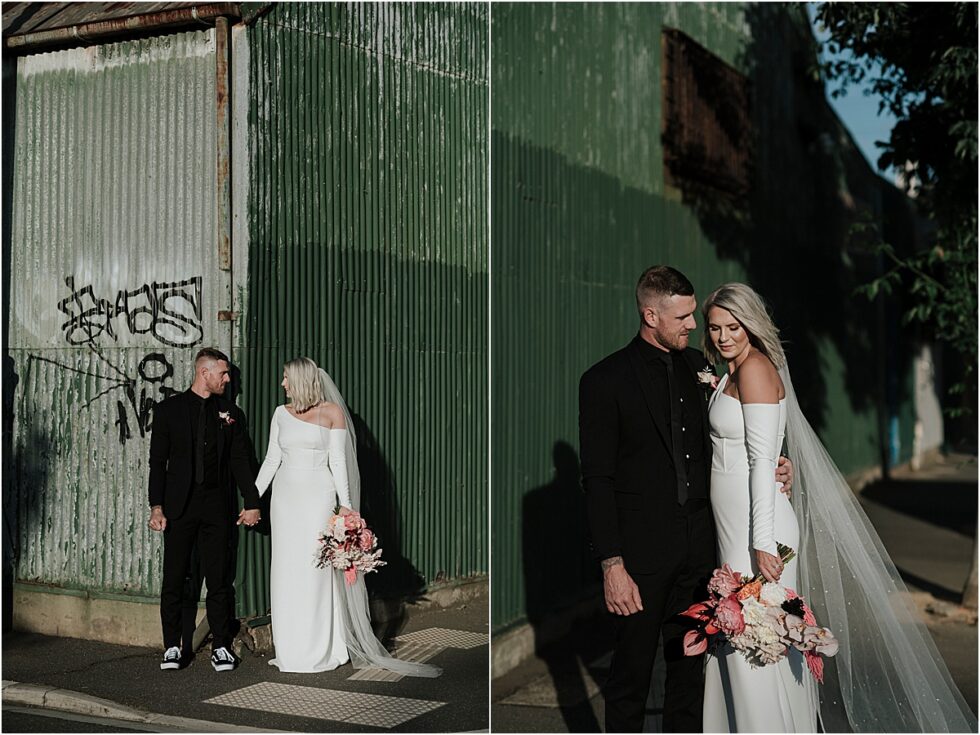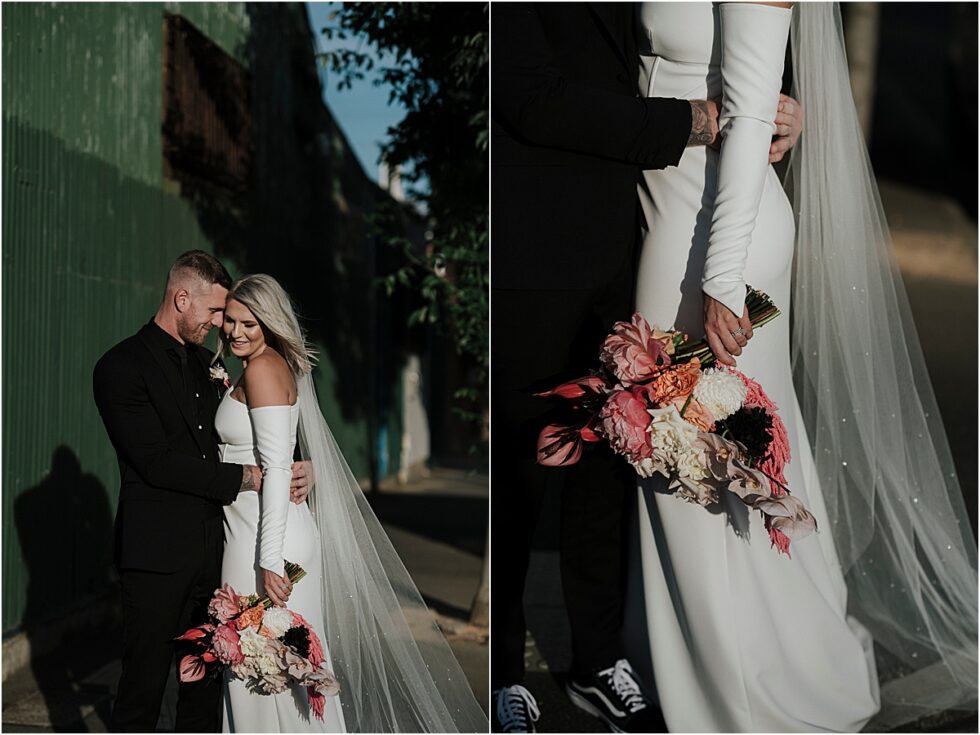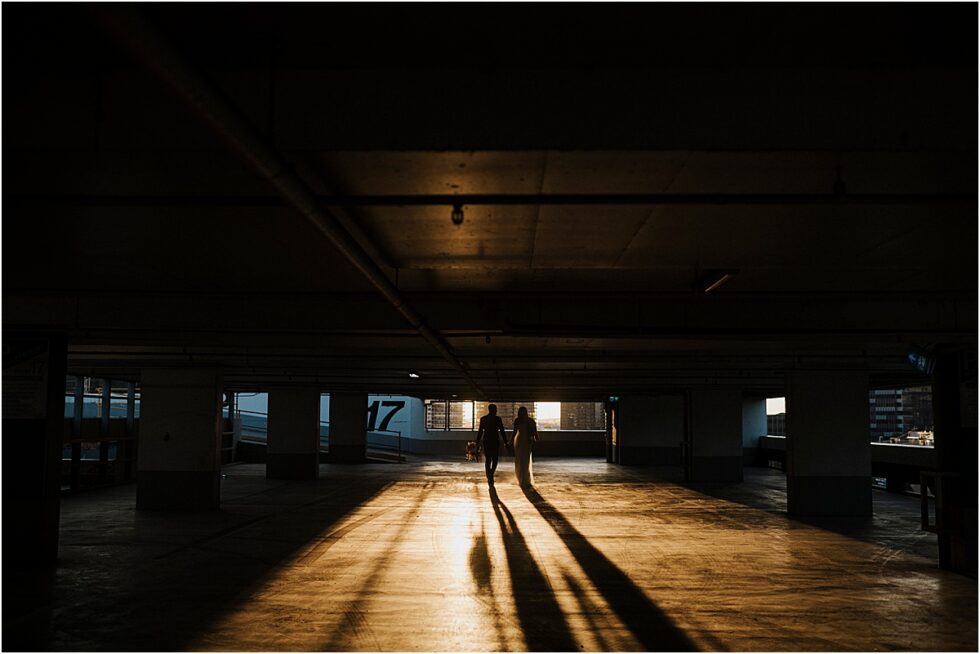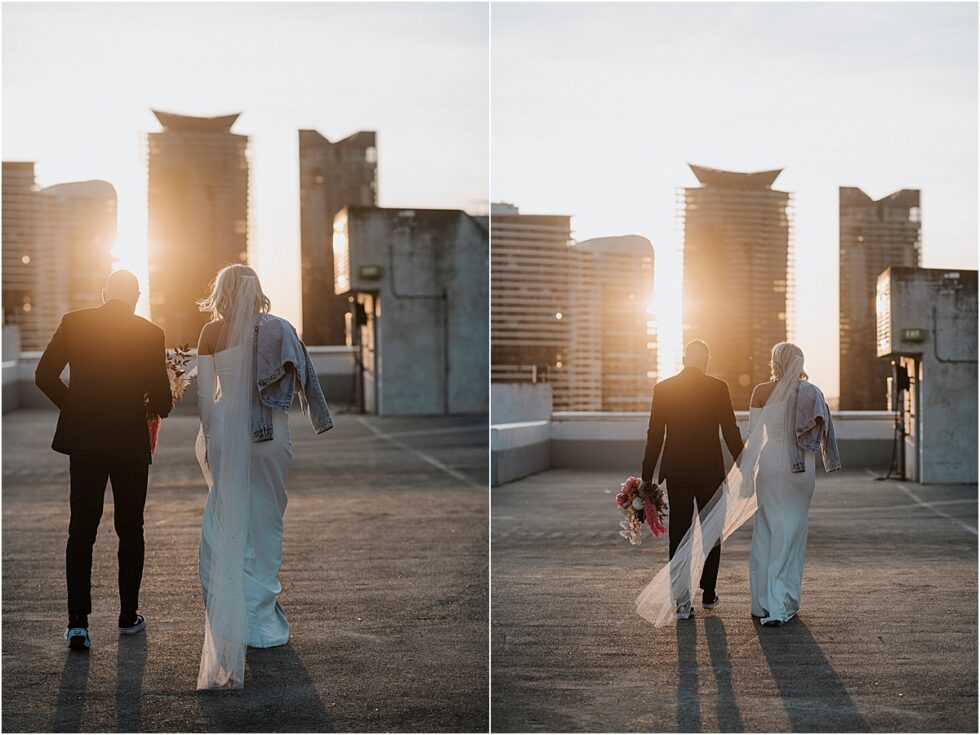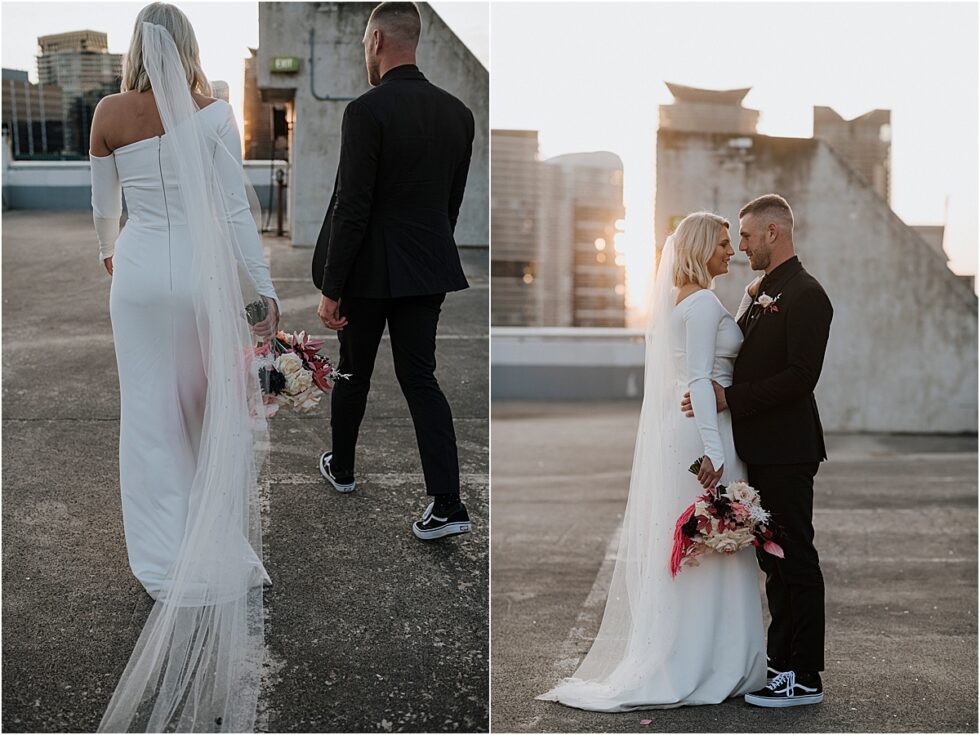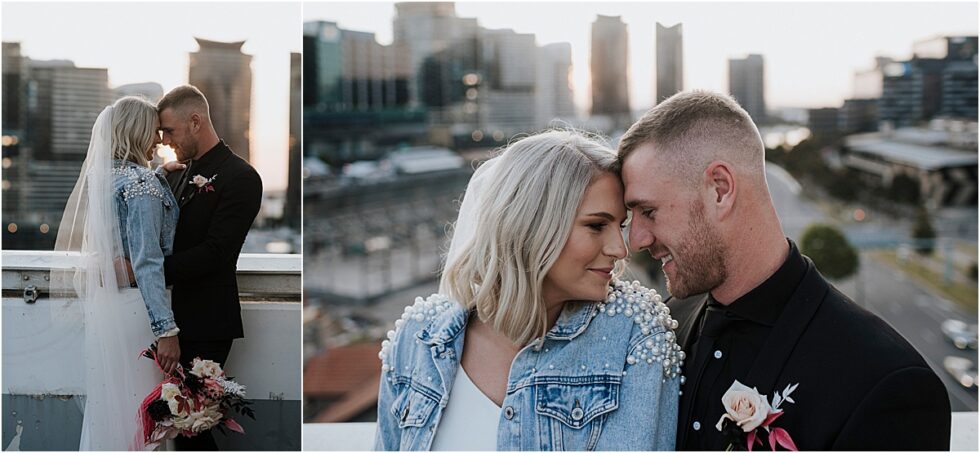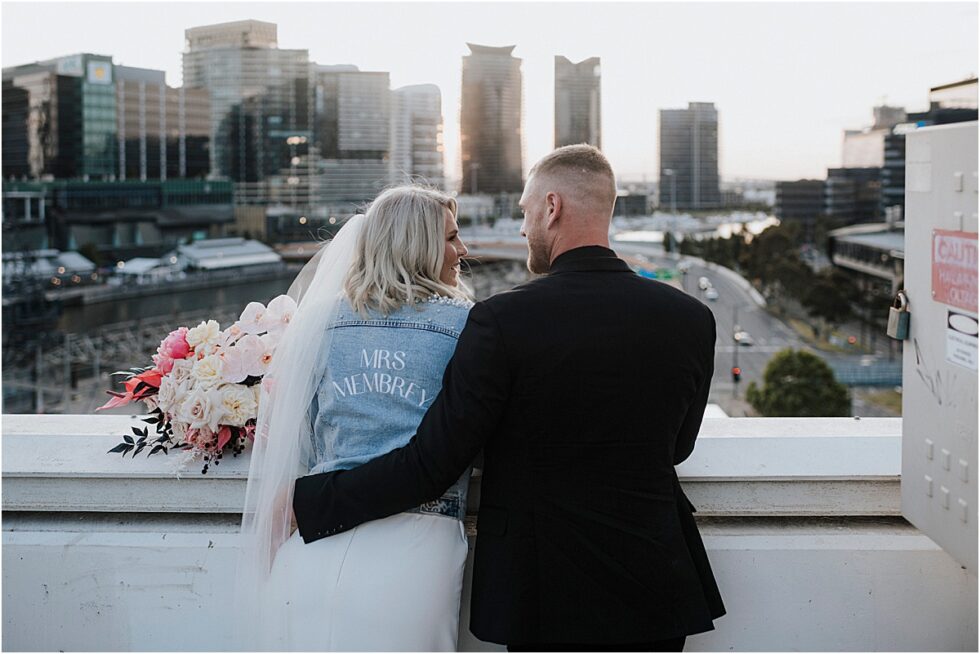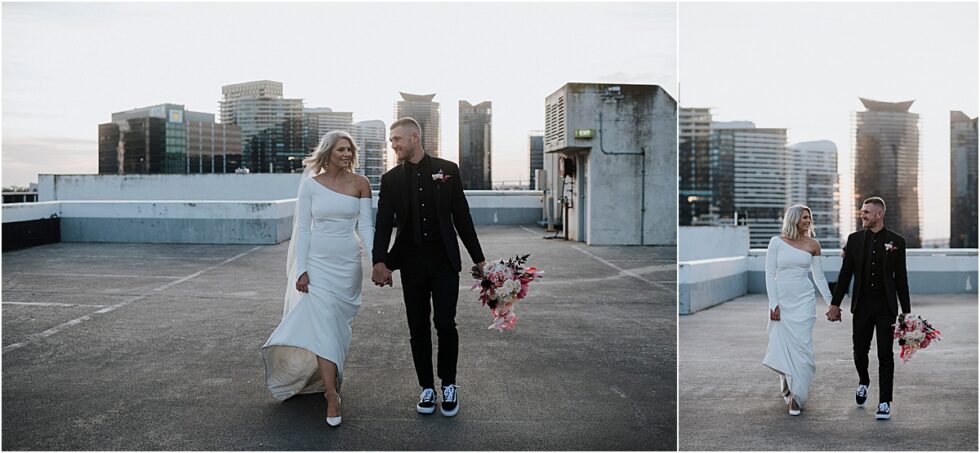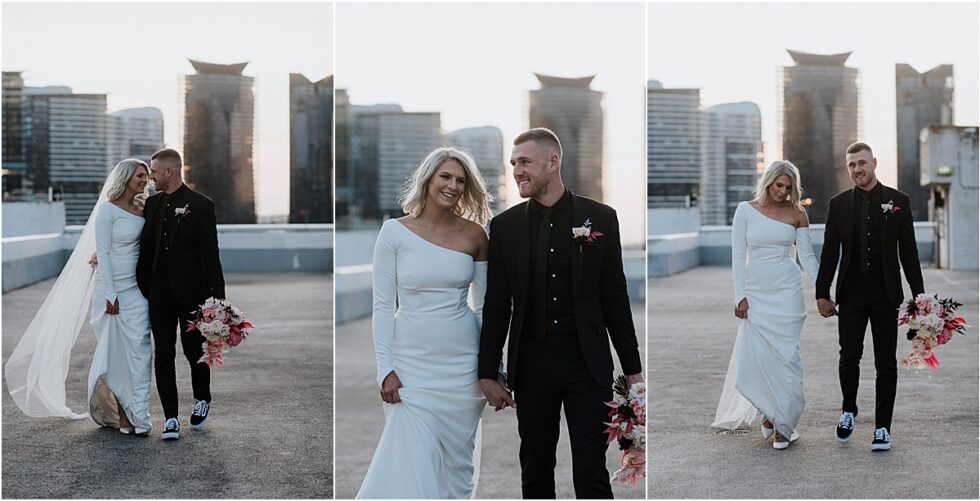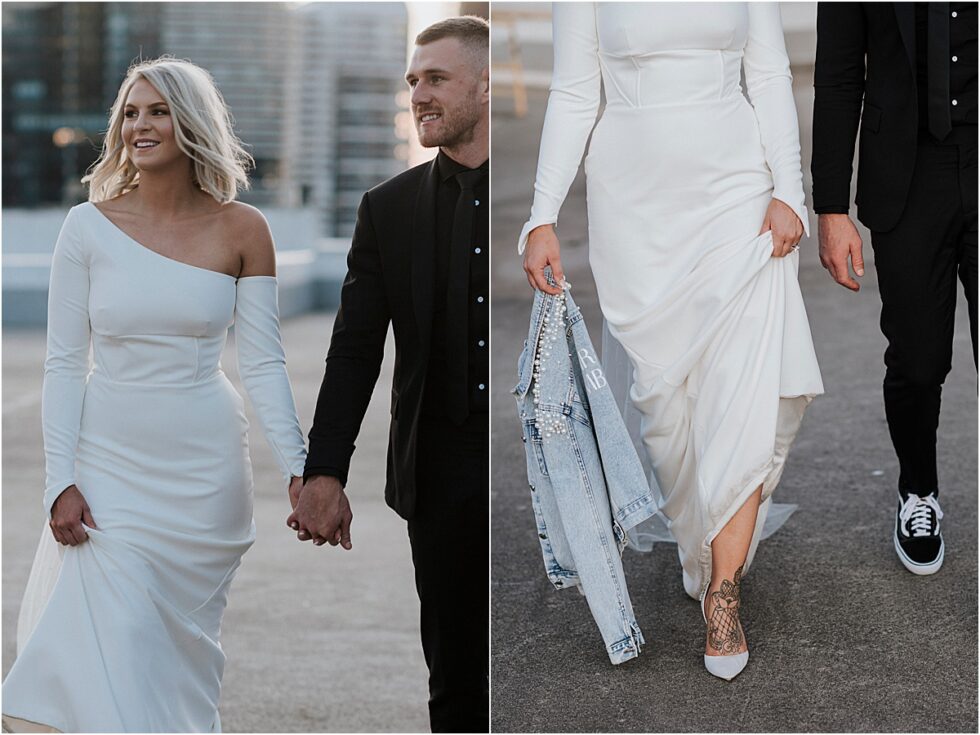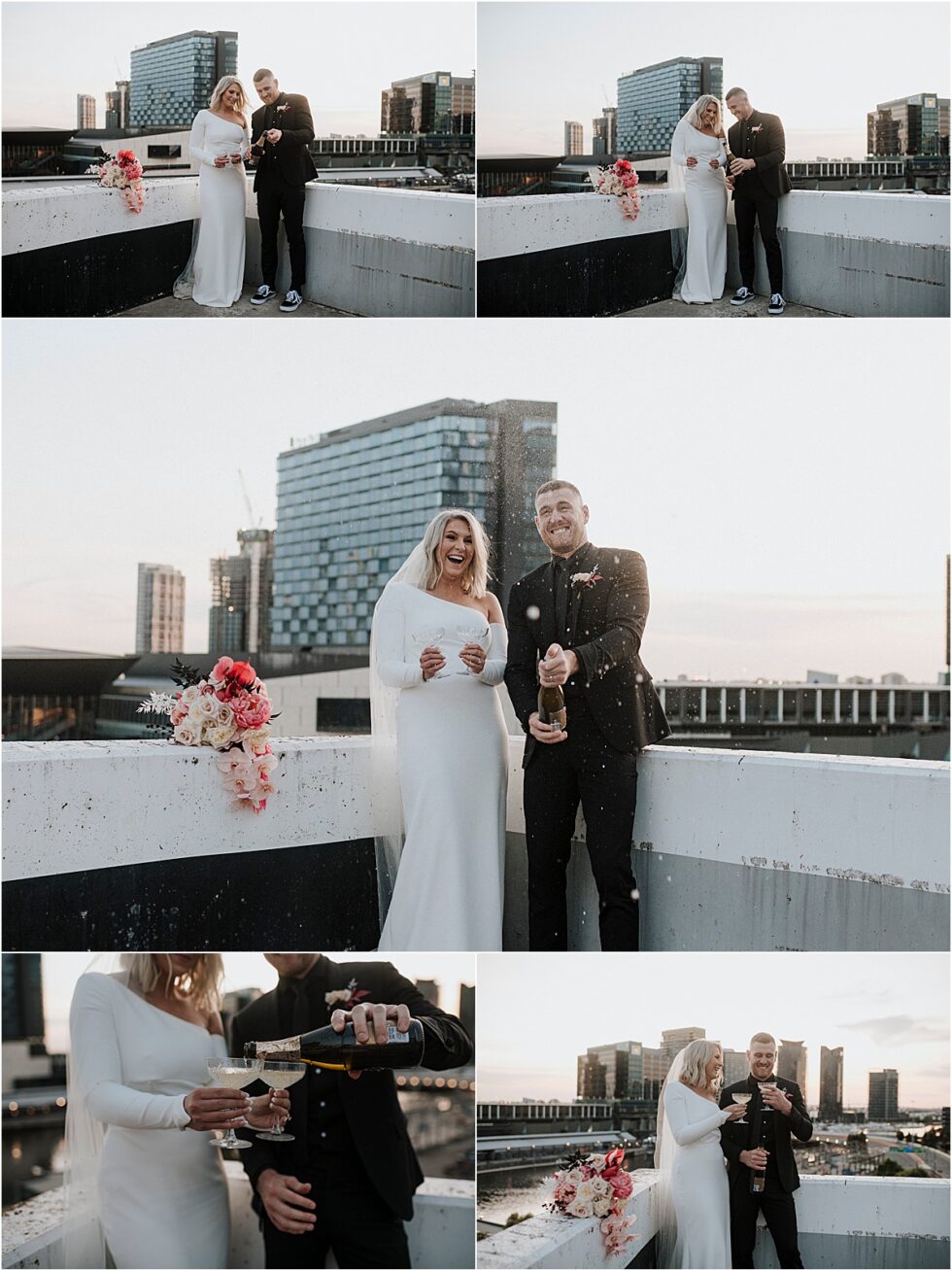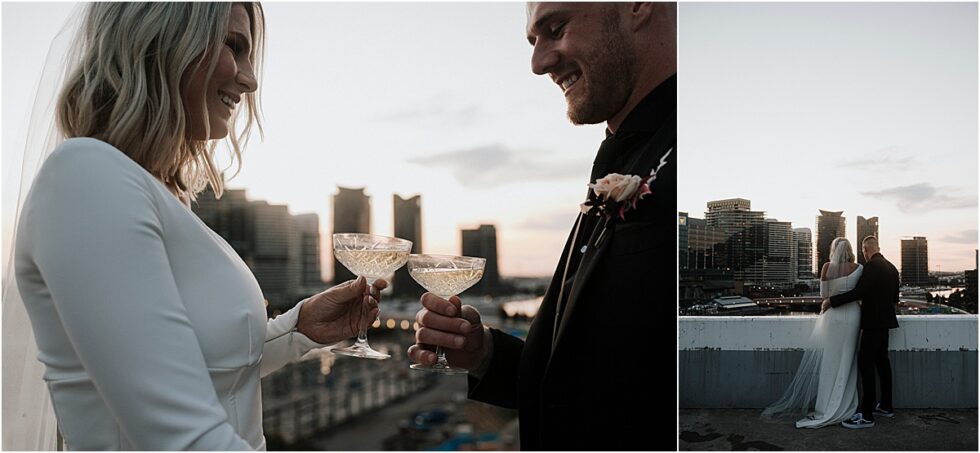 Our Amazing wedding Crew!
Dress Designer // Twelve South Bridal – Grace
Suit // YSG tailors
Florist // Naomi Rose Floral Design
Celebrant // Evie Wilson
Hair // J Frankie Hair – Jacinta
Makeup // Glam by Alexis
Shoes // The White Collection
Wedding Videography // Emma – Still and Moving Images
Photography // Genelle from Immerse Photography
"Genelle was absolutely amazing! She made everything so easy, relaxed and captured the most perfect moments. She is so easy to get along with, fun and so good at what she does.
She was so understanding and happy to work with us for our new plans to elope, she picked the most perfect spots for photos and really understood our style."