Tanglewood Estate Wedding // Tom & Aleisha
Since a chance meeting seven years ago at Aleisha's cousin's housewarming in Maffra, these two lovebirds have been inseparable. Aleisha just thinks Tom is perfect in every way, genuine, smart, he makes her smile every day and always ensures she is looked after and safe. He is also a man of very few words and when asked the same questions responded with I love Aleisha's smile. And what a smile it is.
Tom and Aleisha moved into their first house together in 2017 and a new little member joined their family. Tom surprised Aleisha with their gorgeous little puppy Heidi and they quickly fell in love with her and she is now part of their little love triangle.
A year later they went on a dream trip to Europe where Tom, ever the romantic got down on one knee in Venice and asked Aleisha to marry him. He had been carrying the ring, which he had custom designed, with him the whole time, which he said was incredibly stressful. Thankfully she said yes!
Their wedding at the beautiful Tanglewood Estate was everything they had dreamed. They wanted a very laid back and relaxed vibe and that is exactly what they had.
The best part of the day for both of them was their first look. Tom being a bit crowd shy really wanted to be able to see Aleisha in private before the vows and keep it more about them. But really he just didn't want to cry in front of everyone when he saw how beautiful she looked. It worked out so perfectly for them both though as it meant after the ceremony they had done all the photos and got to spend time during canapes catching up with friends and relaxing.
The reception was full of laughter and dancing and great food. There was lots of shenanigans on the dancefloor, especially when Eagle Rock came on. The only setback was Tom had received some amazing news a few weeks before the wedding, that he had finally gained a position to start his new career as a firefighter. The only issue with that was he started his training the day after the wedding and had to be up and sober at 6am! But at least that saved him the agony of a massive hangover.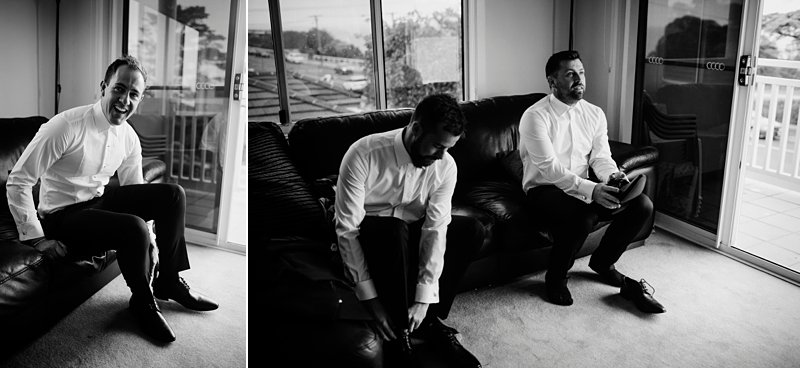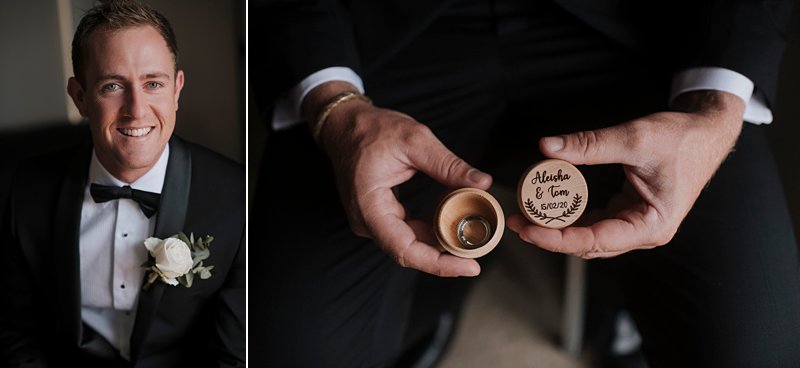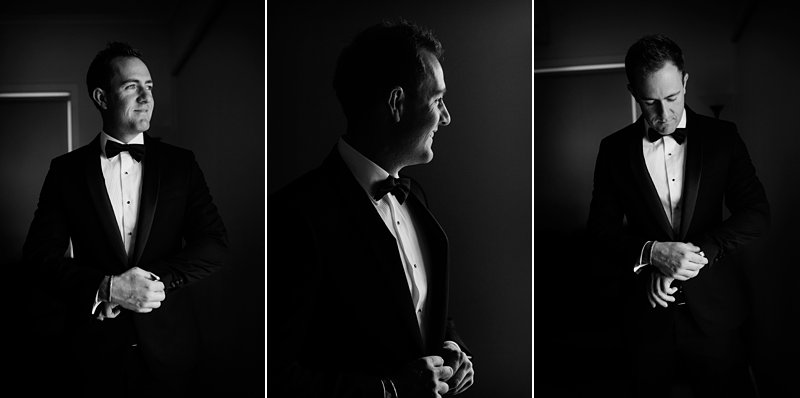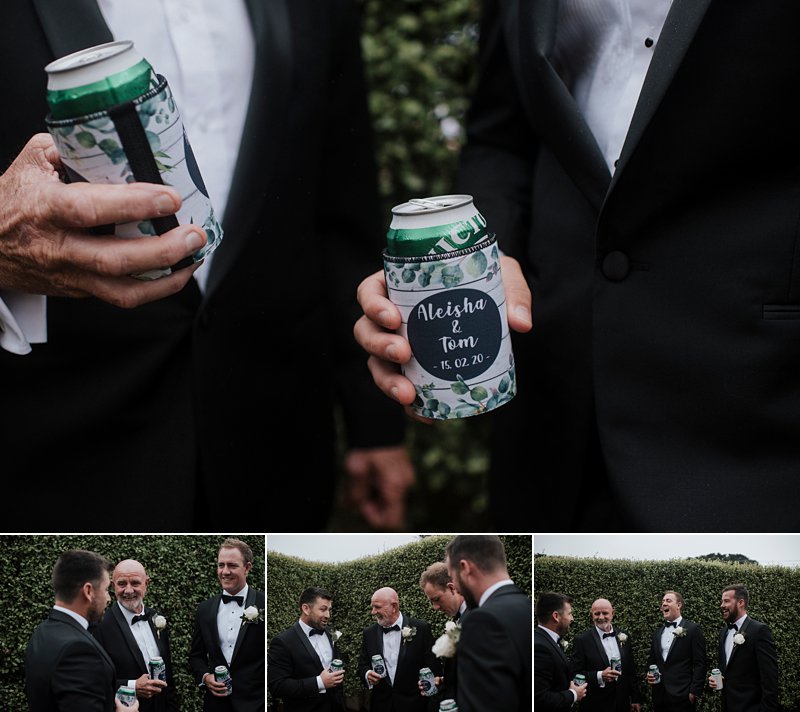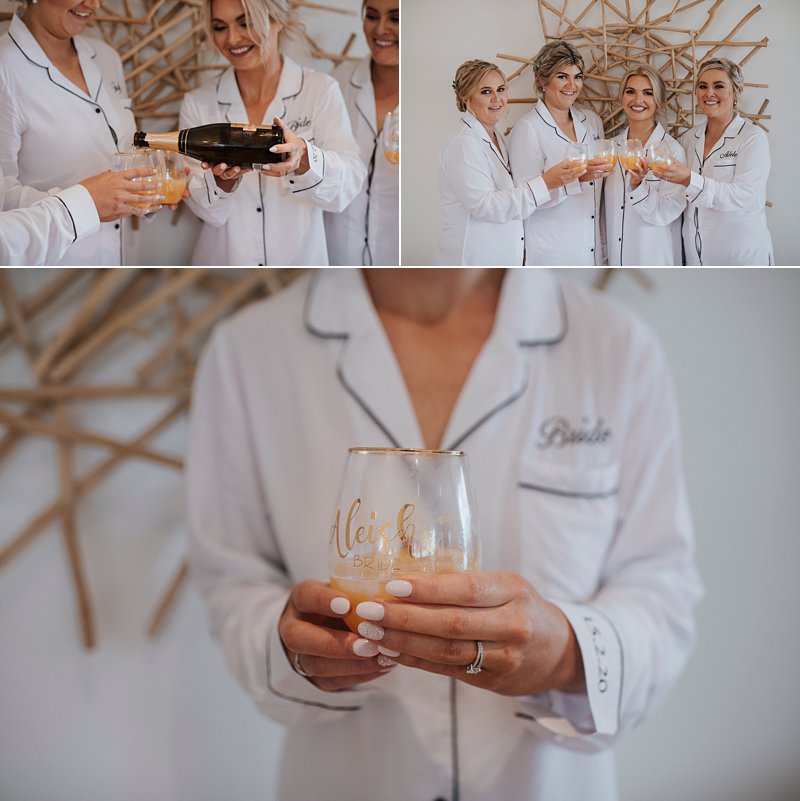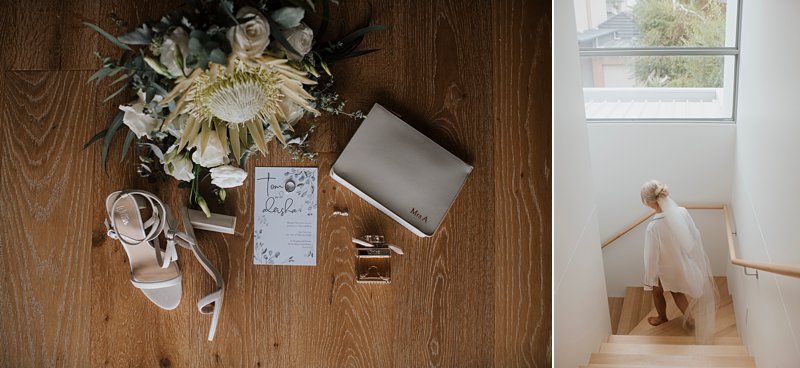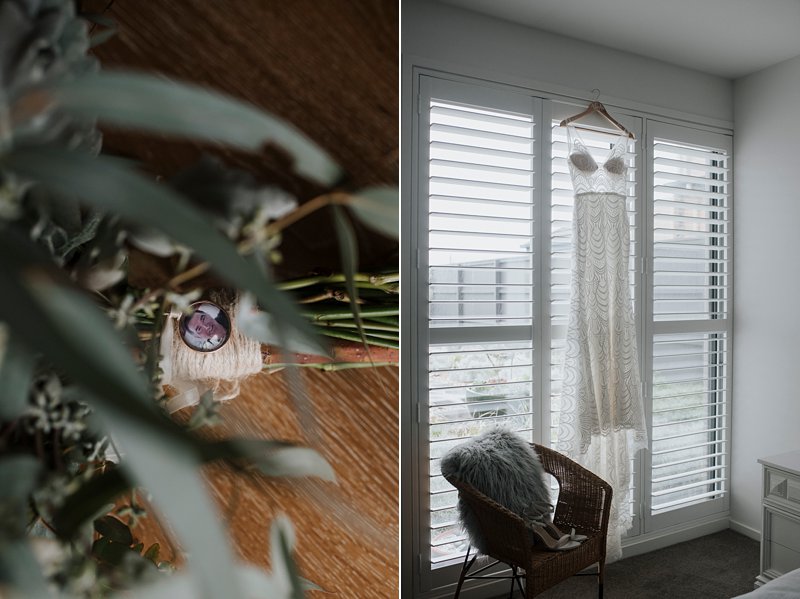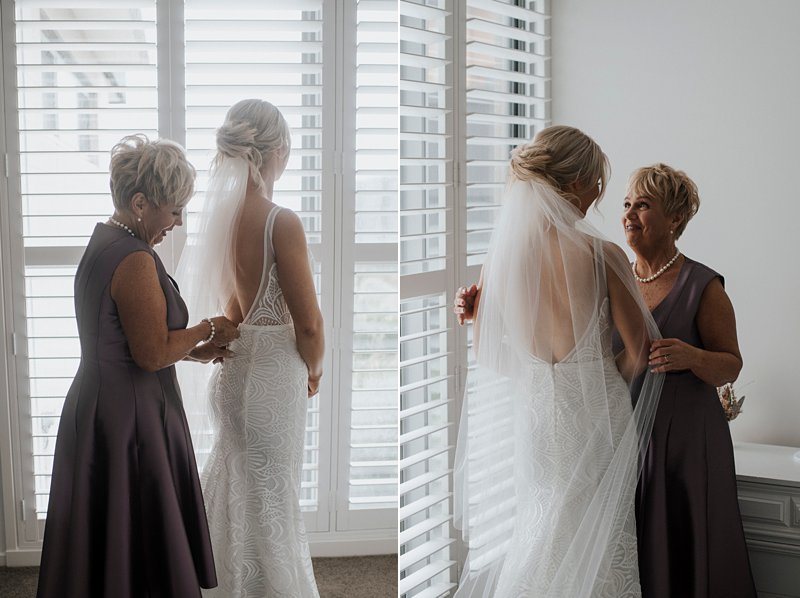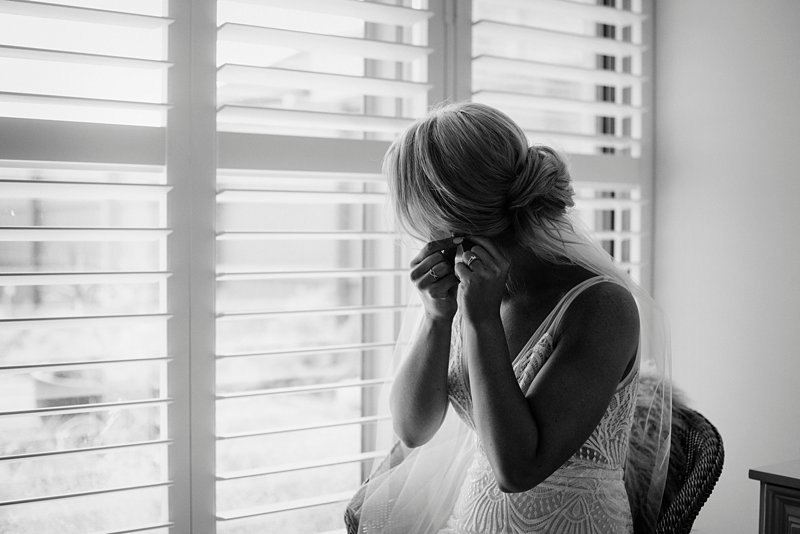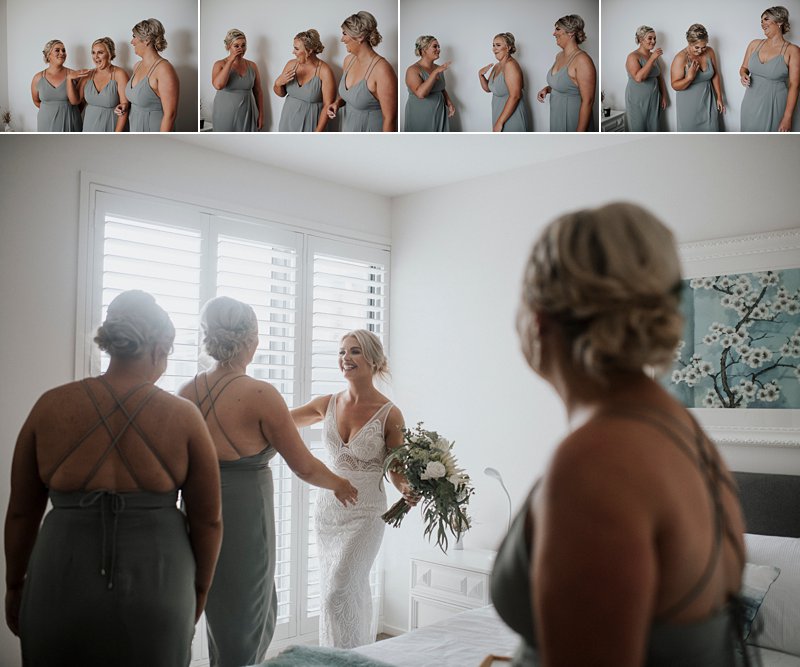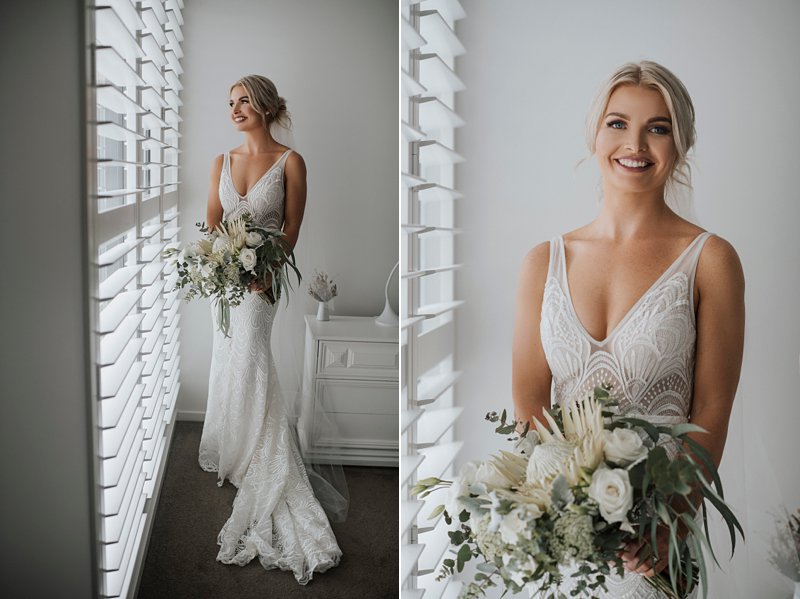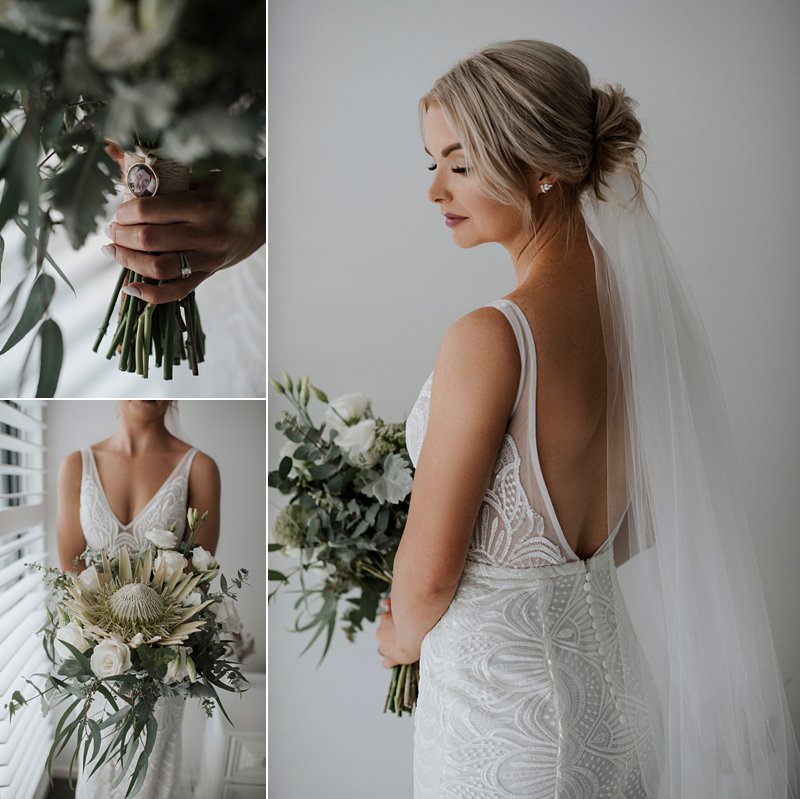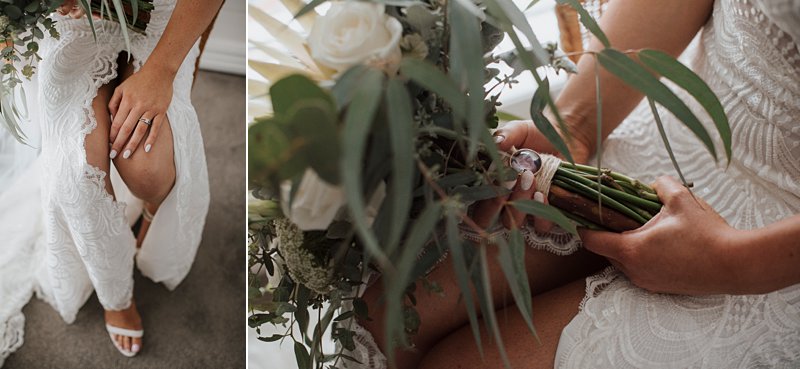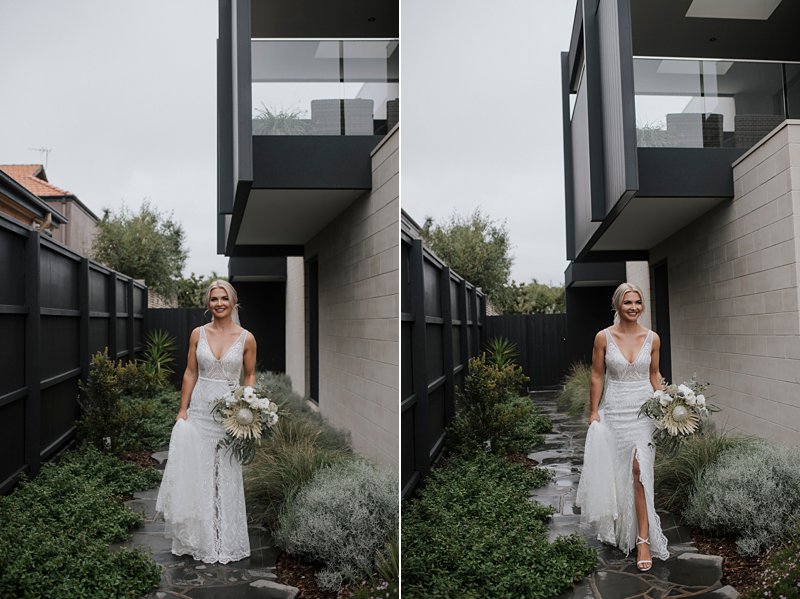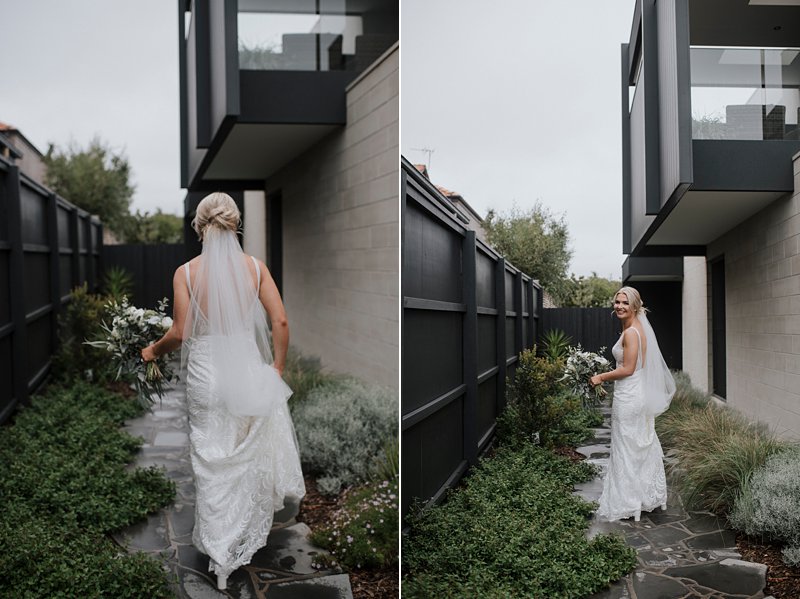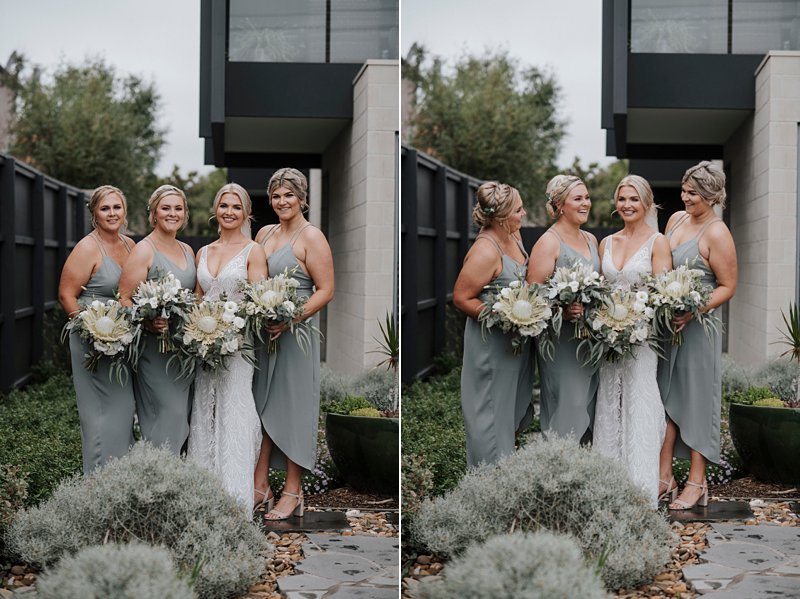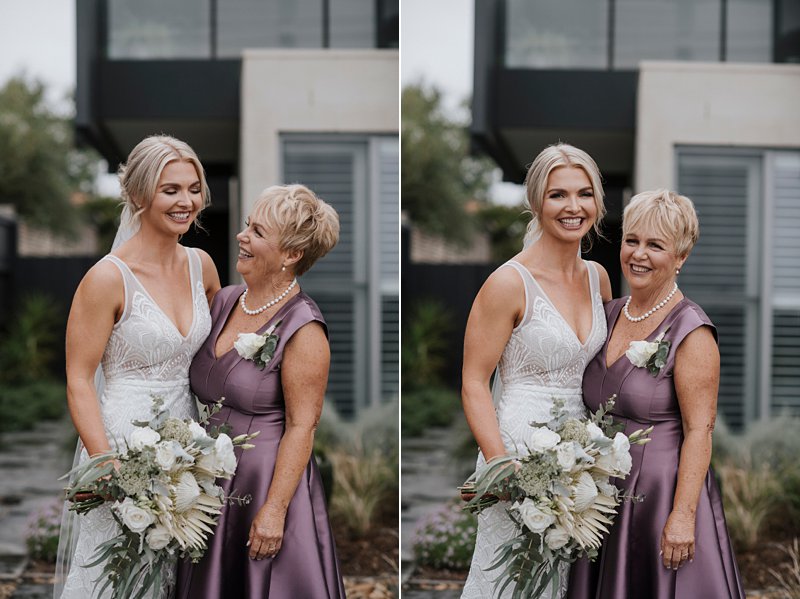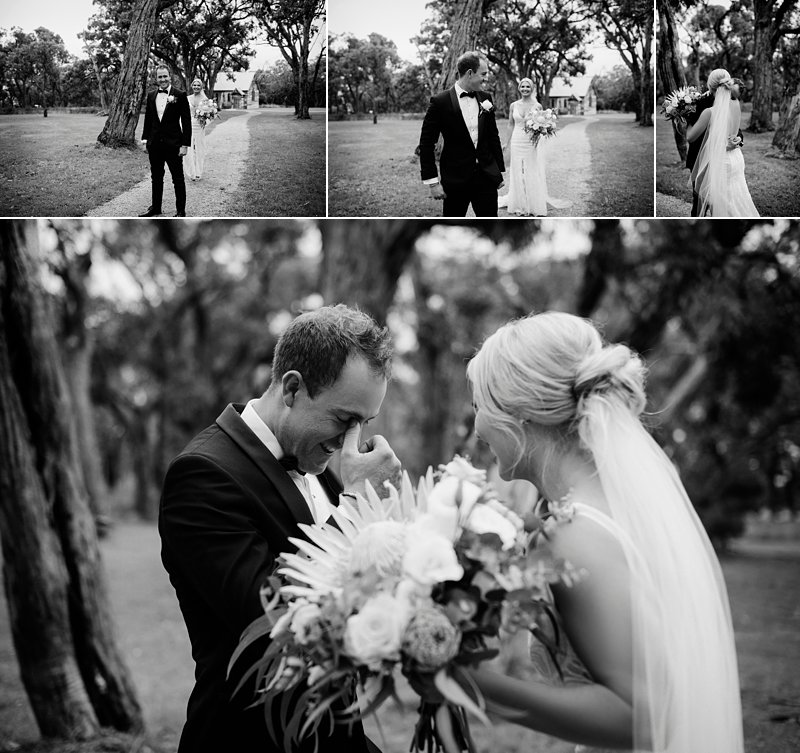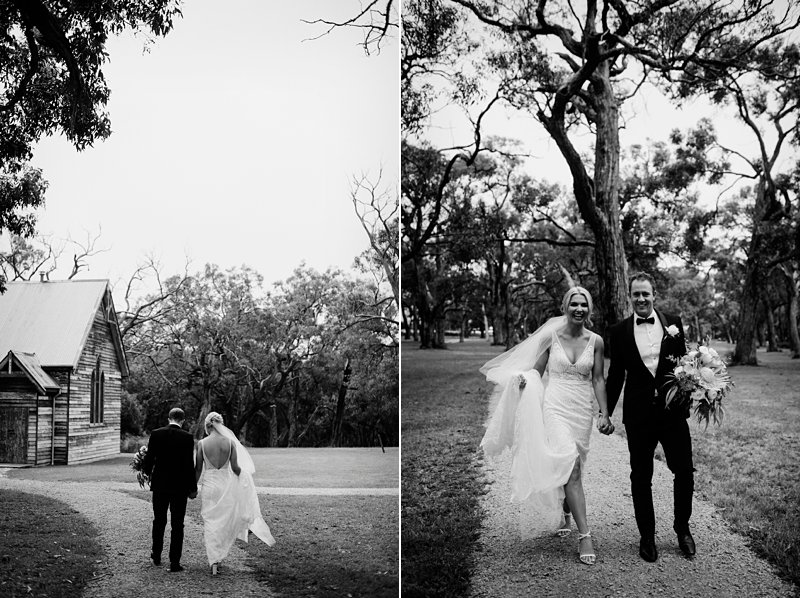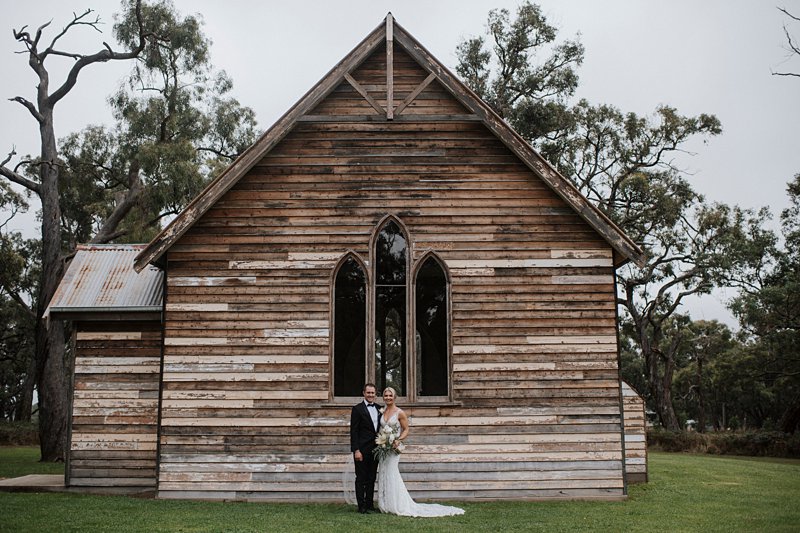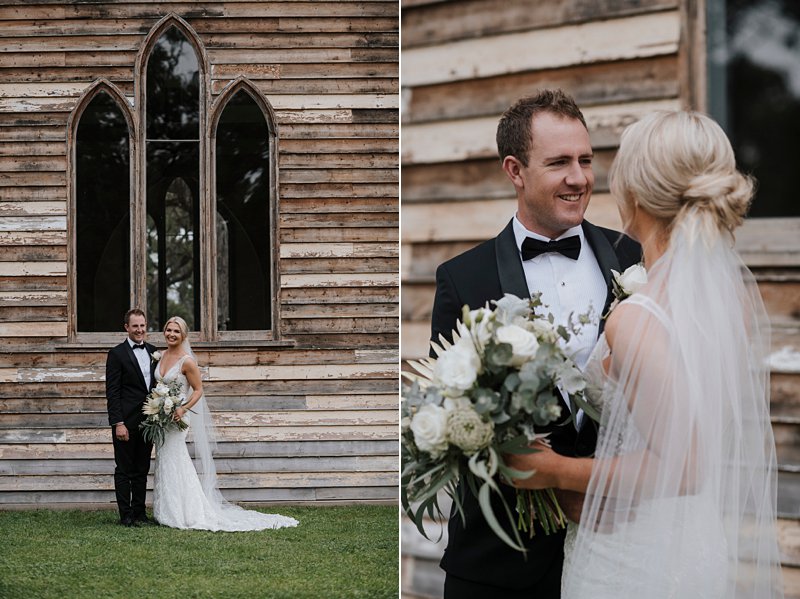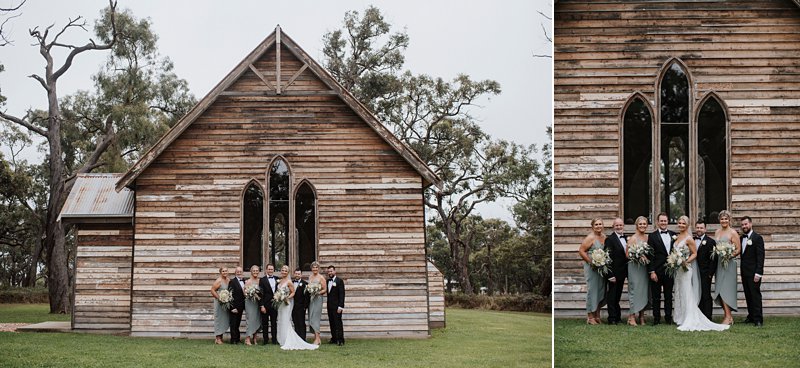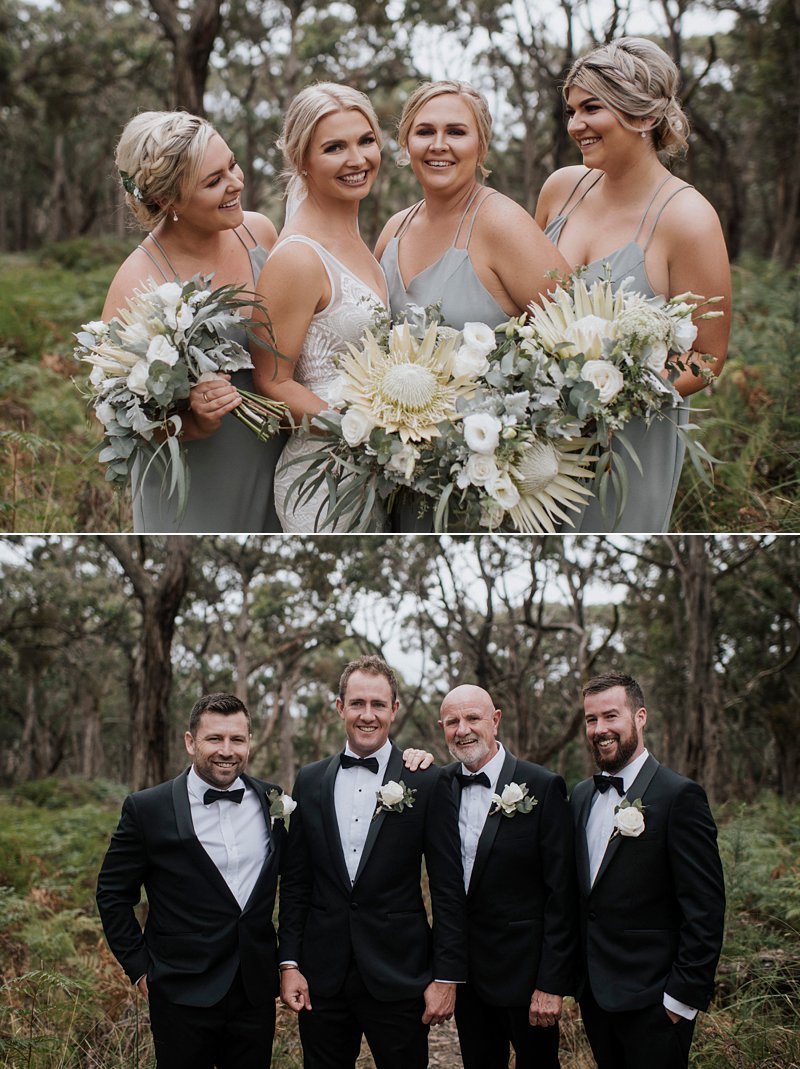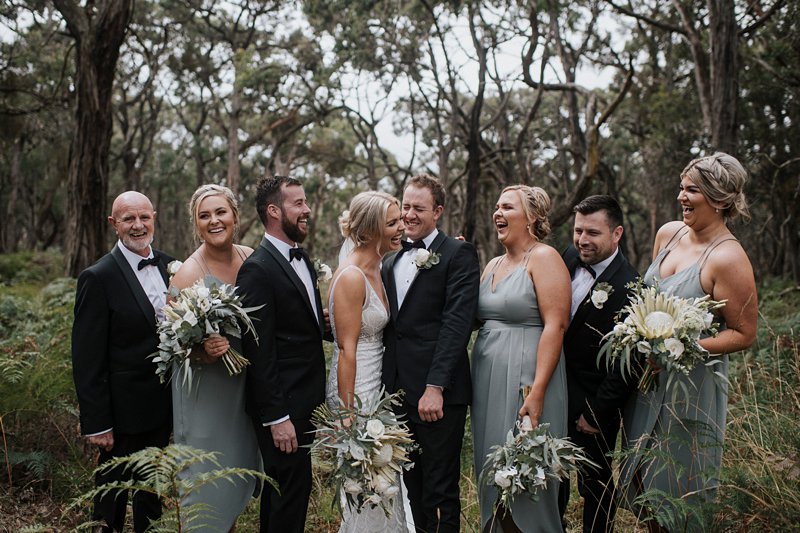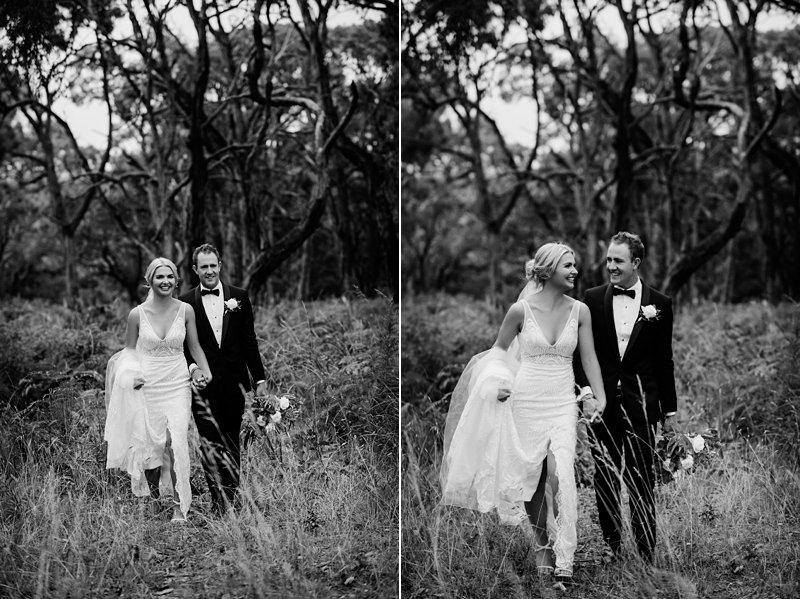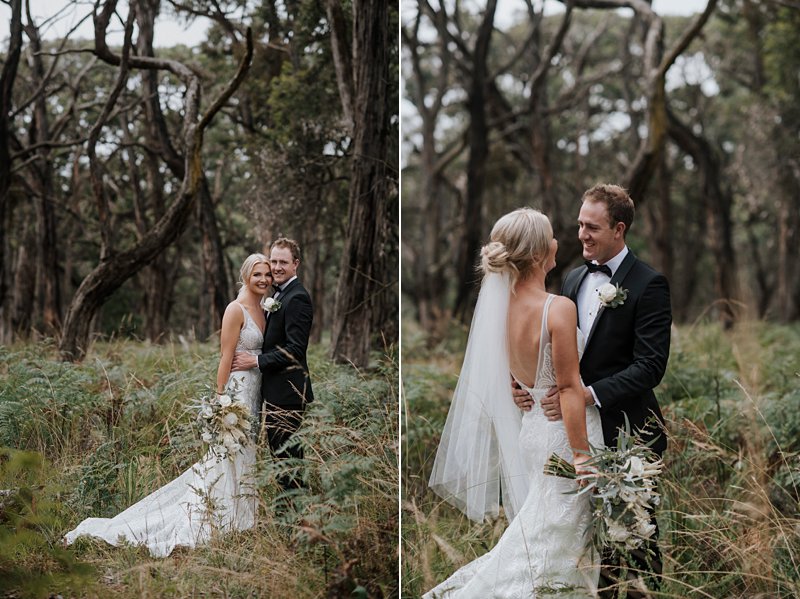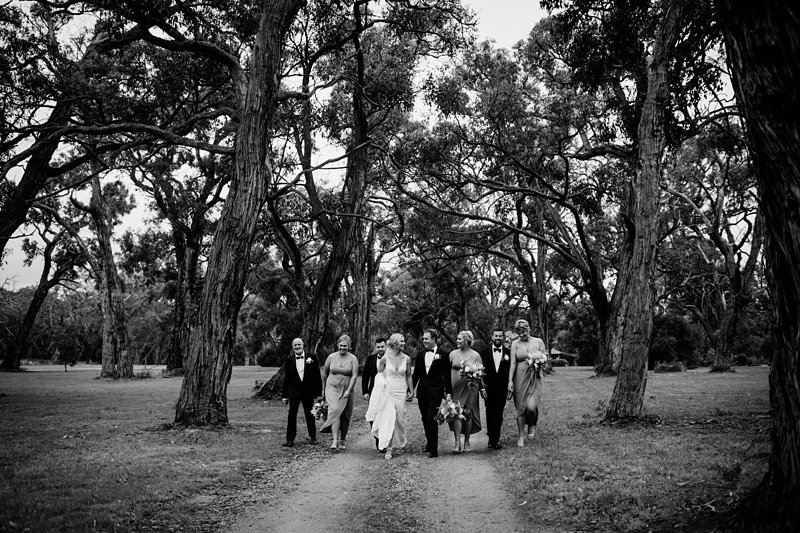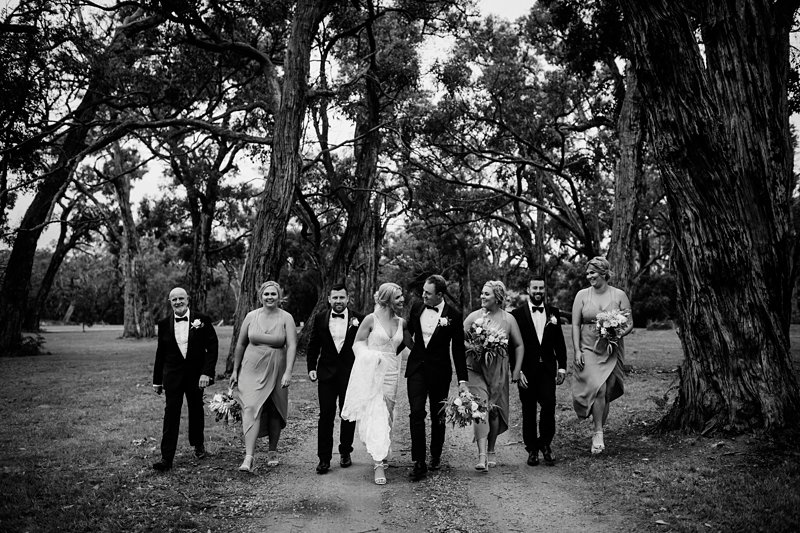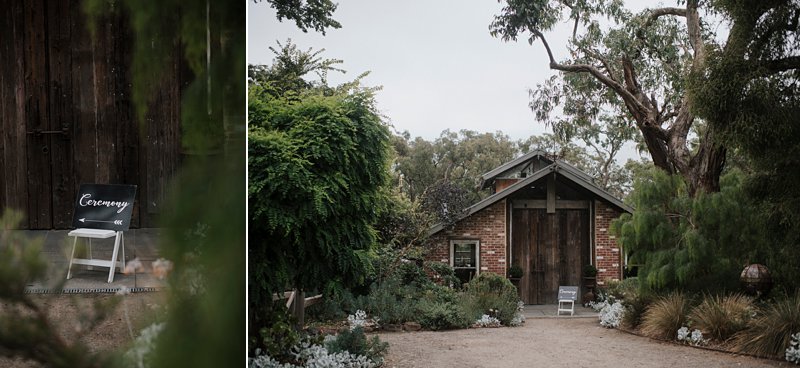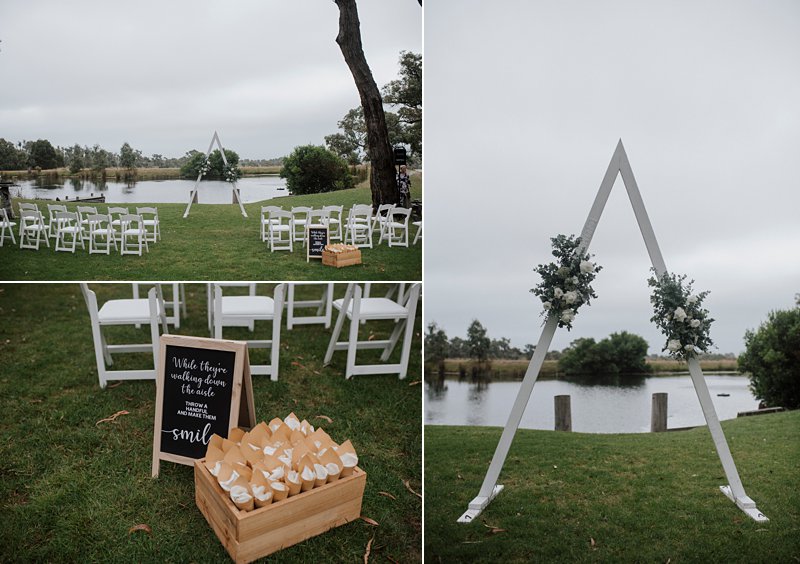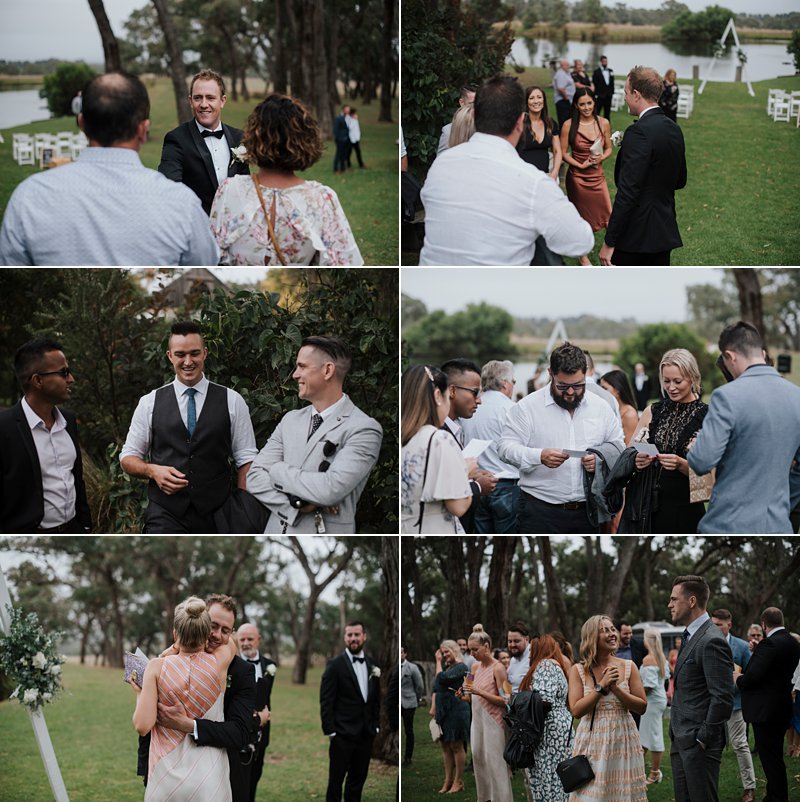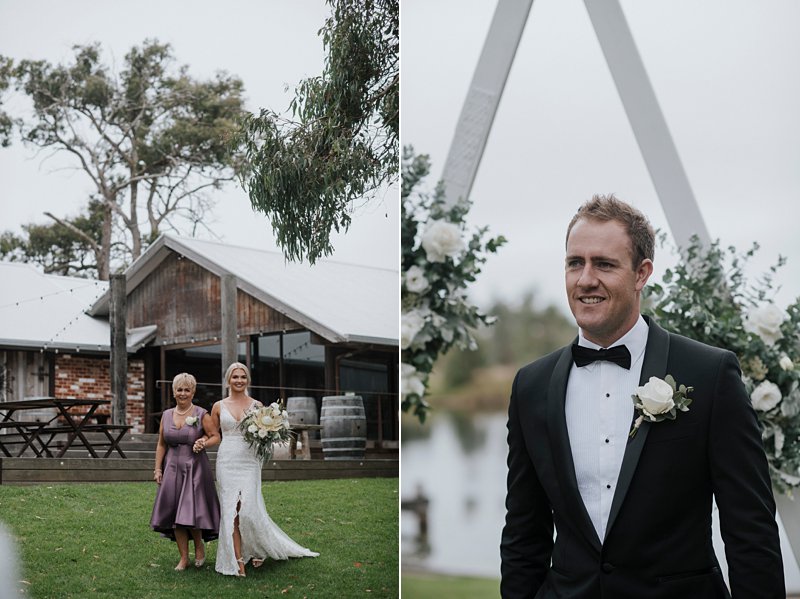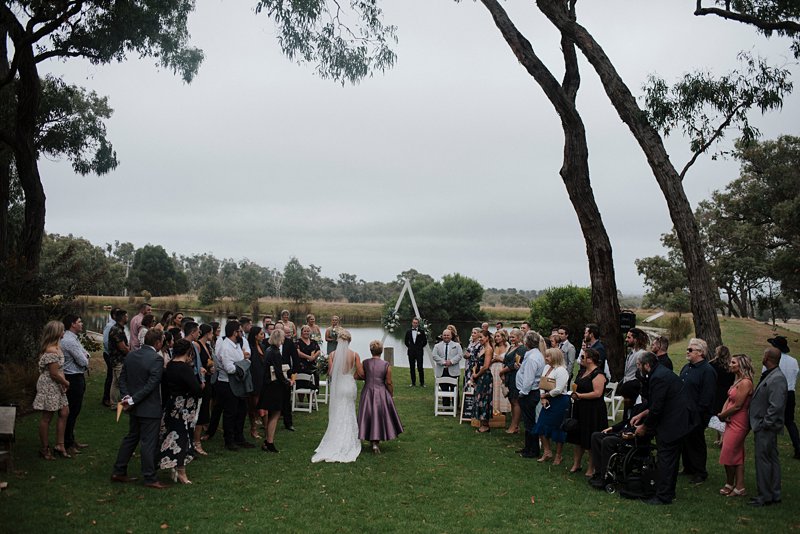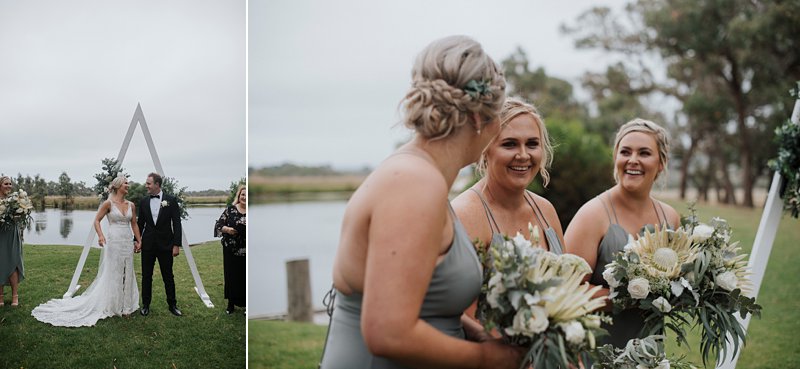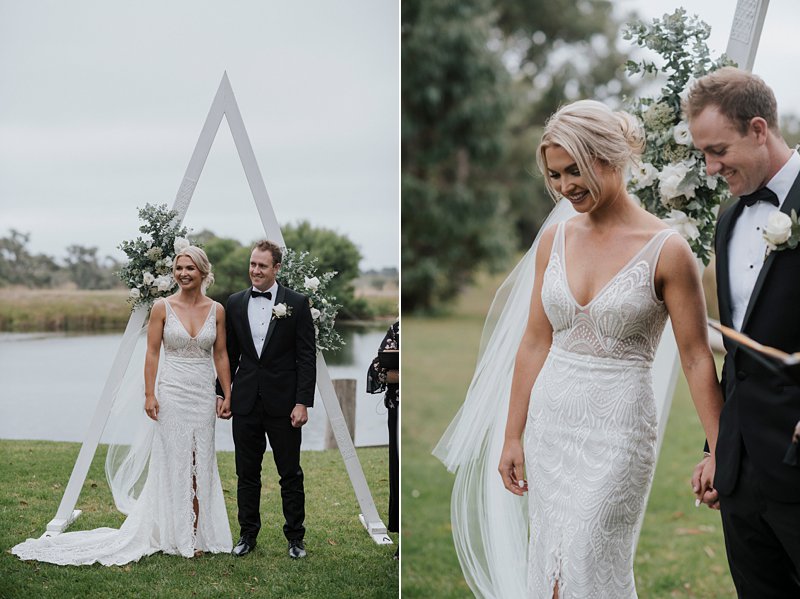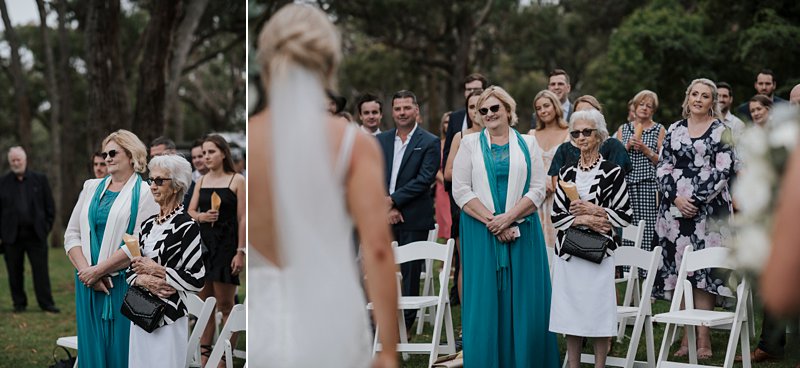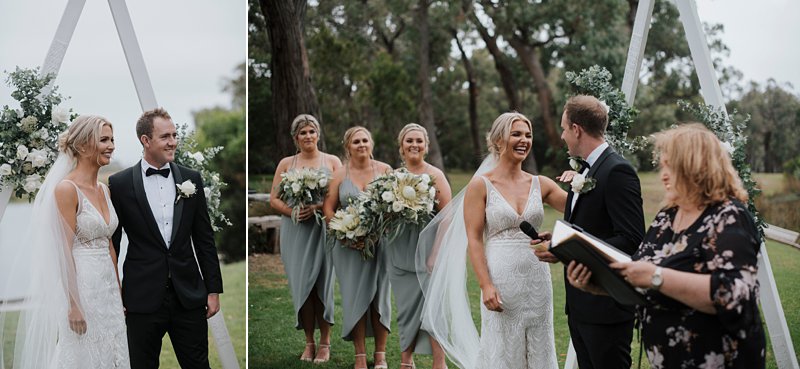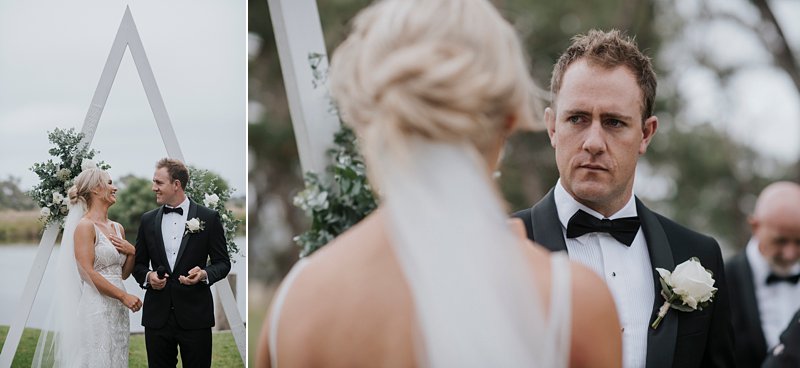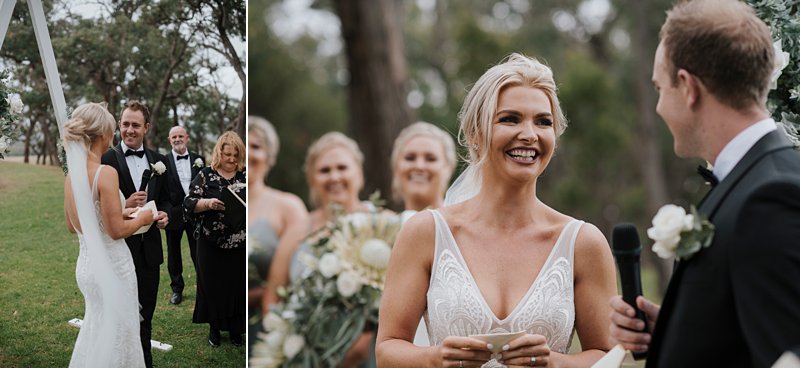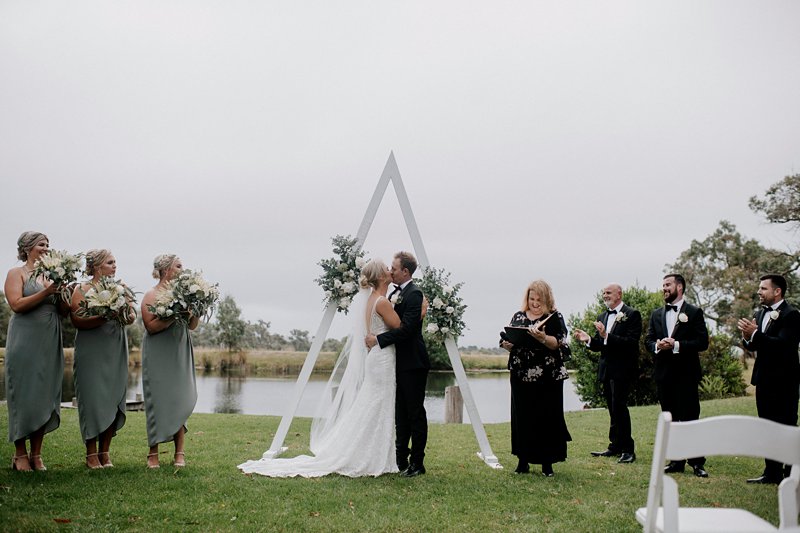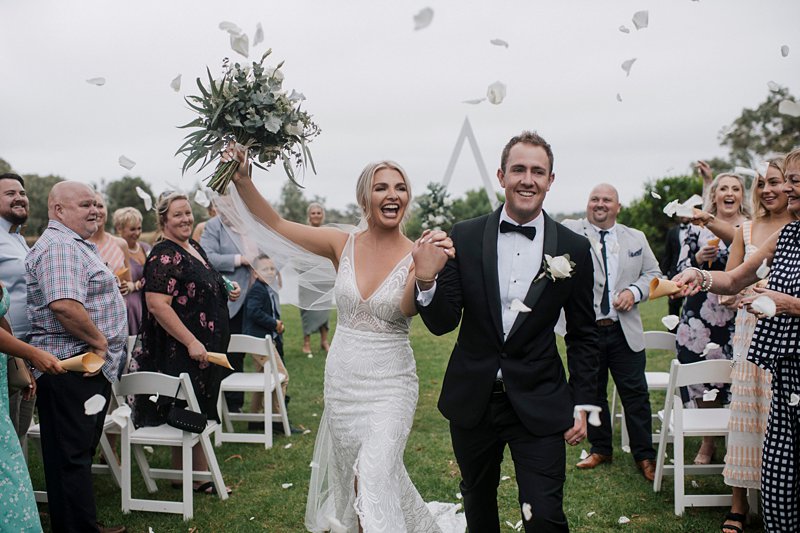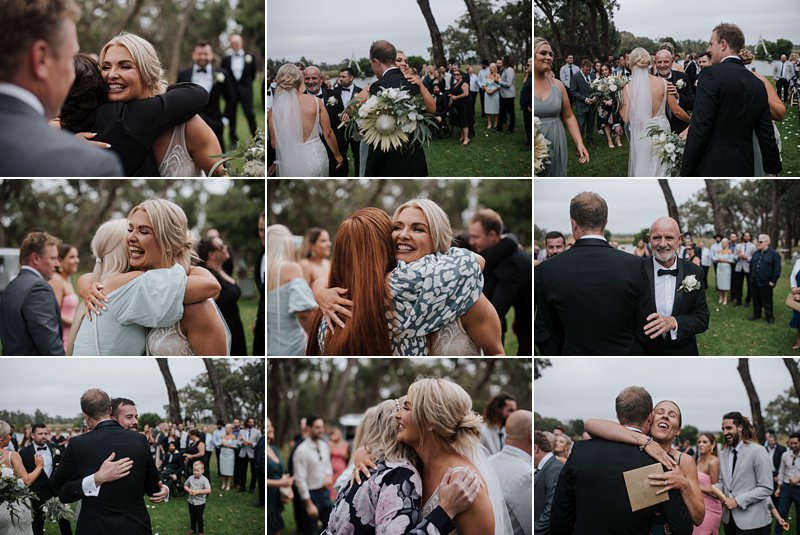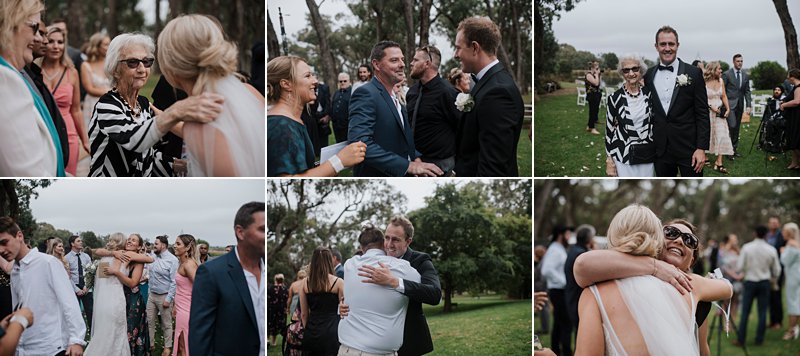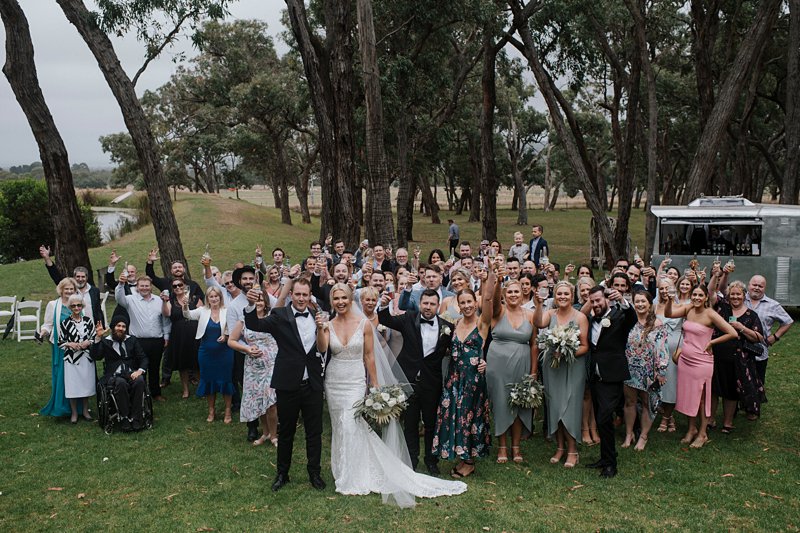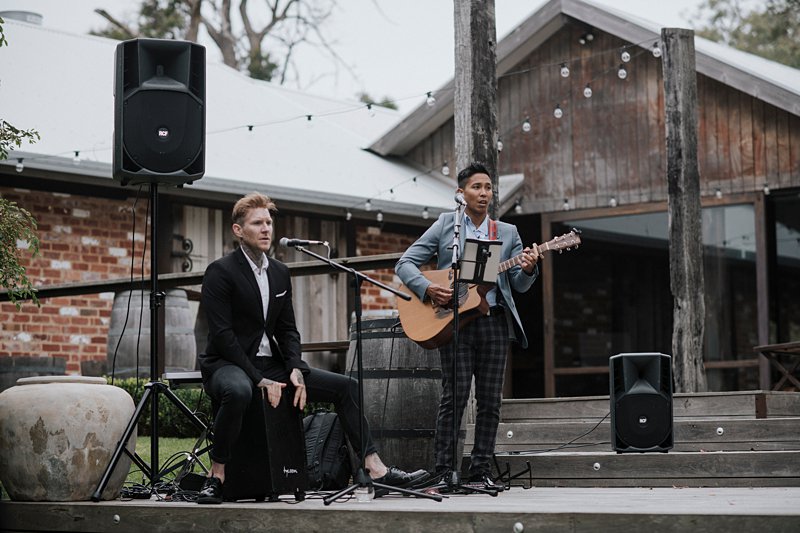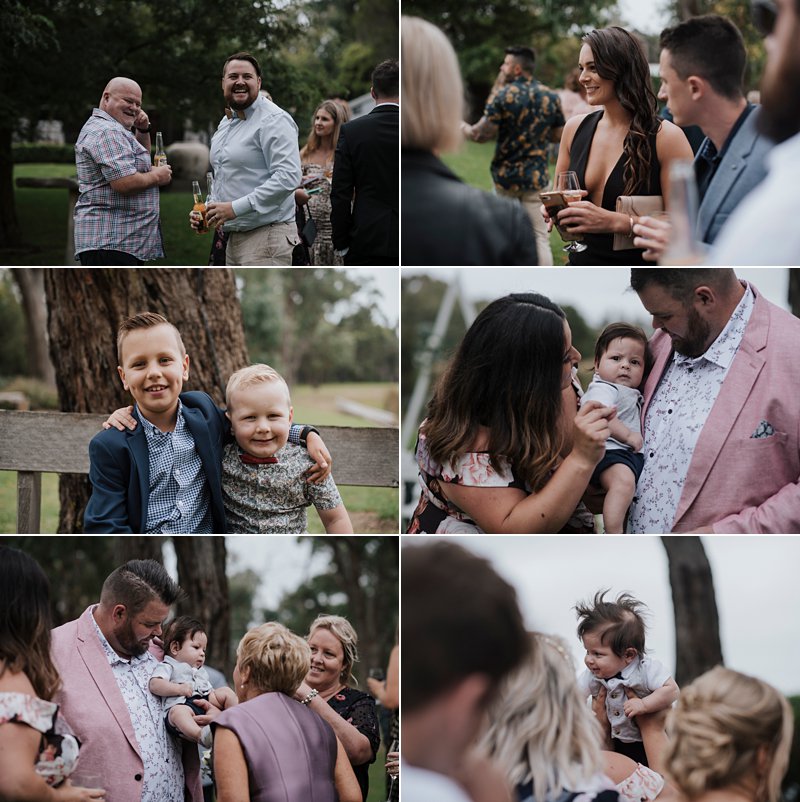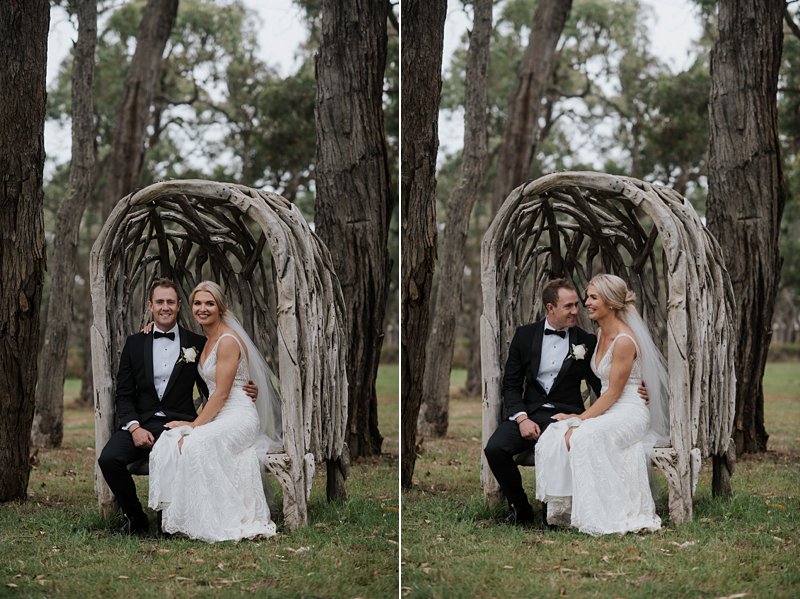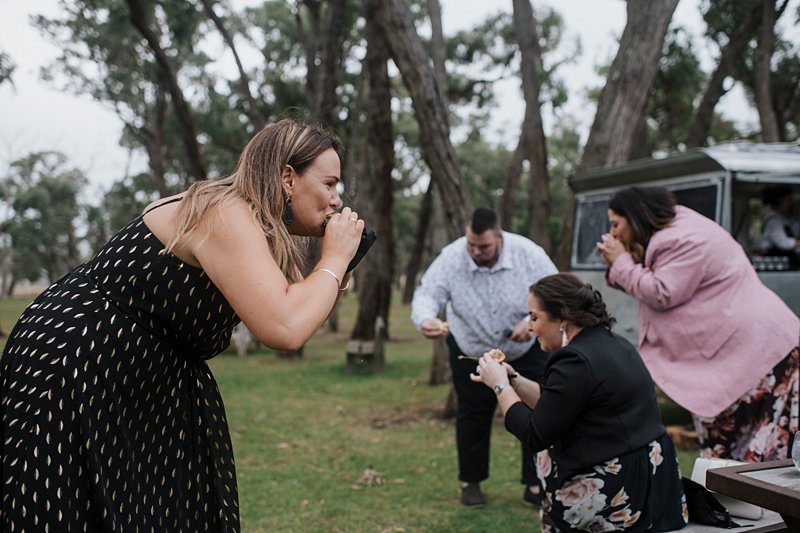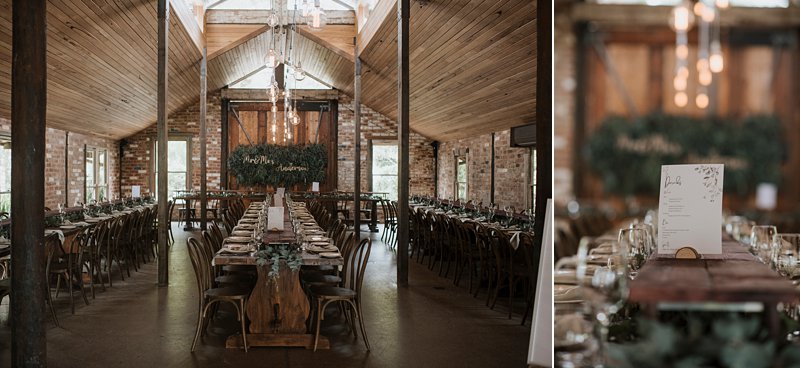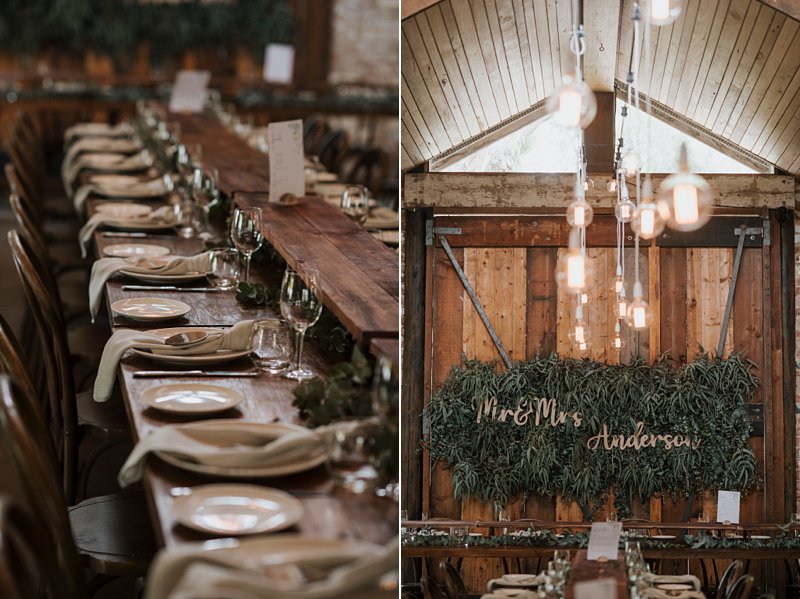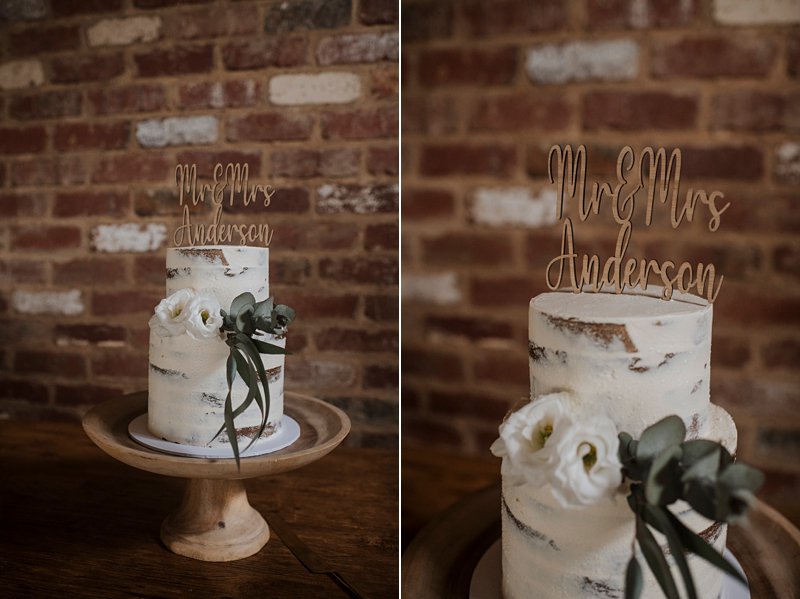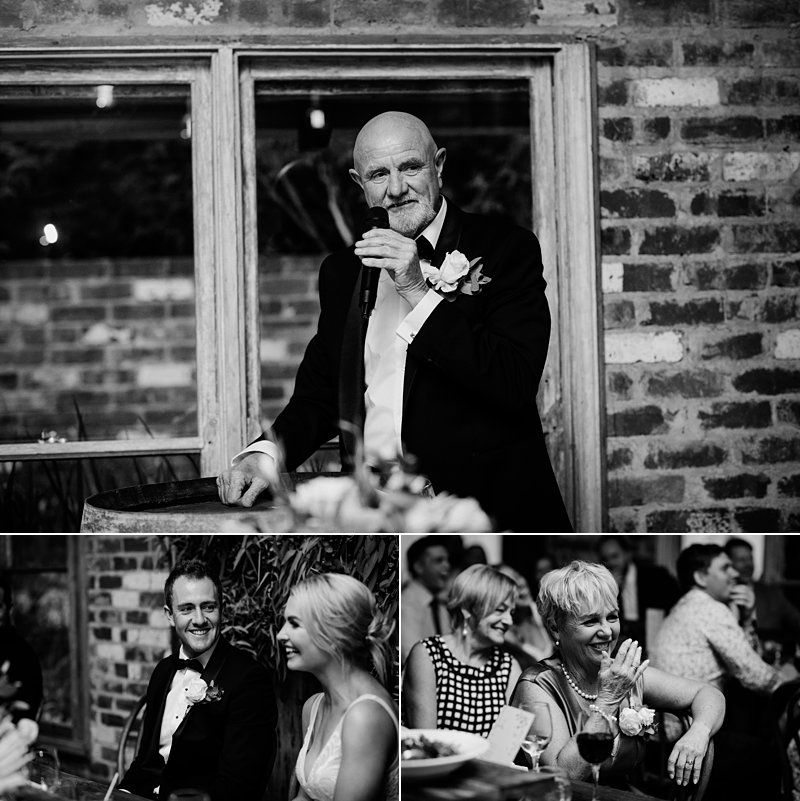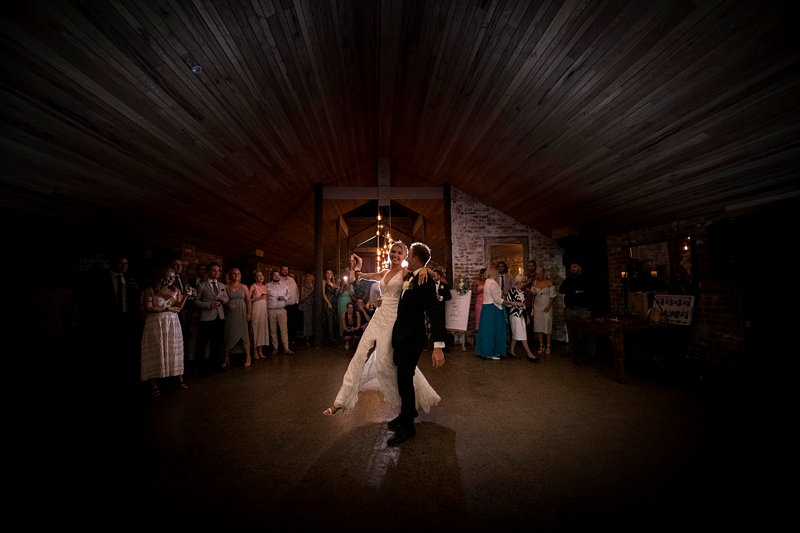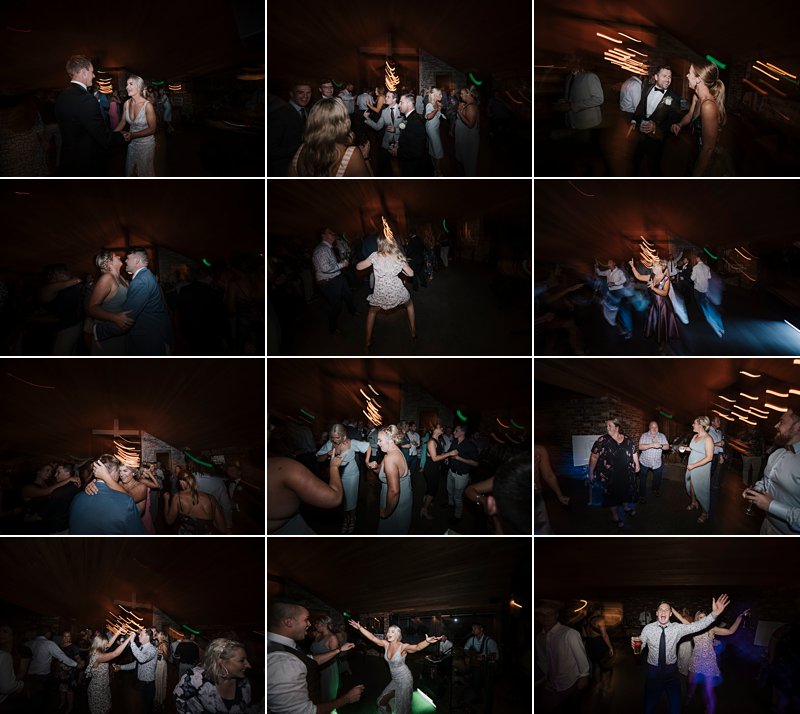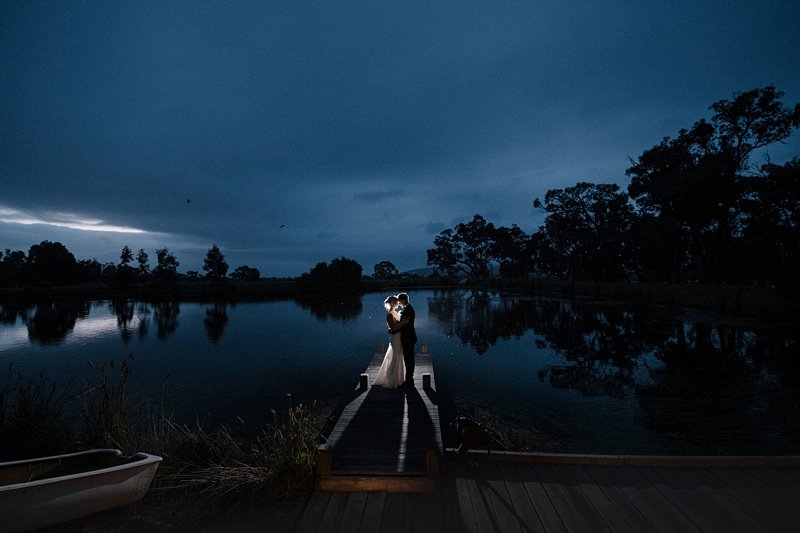 WEDDING DAY CREDITS
Bridesmaid Dresses //
Chancery 
Florist // 
Flower Muse – Eli and Claire
Celebrant // 
Sally Huglin
Ceremony Music // 
Hay Bax – Jase and Lachy
Reception Music // 
Hay Bax – Jase and Lachy
Hair & Makeup //
Stacey Lee Hairstylist & Makeup Artist
Wedding Transport // Ev Tours
– Elyce (Buses)
Invitations & Table cards // 
Stacey-  
Mouse and Bear Design
,
Coster, Signs -Laura Krotofil (Sister inlaw)
Wedding Shoes & Accessories
Bag- tde

Charm on Bouquet –
Perfect Charmer
Shoes – Wittner
Ring box // Mr & Mrs Sign // Cake topper –
Baxter Design
Stubbie holders //
Work Locker Pakenham
Lights //
Peninsula Party hire
Getting ready accommodation // 
Mornington Peninsula Holiday- Property name: Whitehaven, Mornington
Cake // The Cupcake Emporium Melbourne
 – Tim and Monica