Tipi Wedding Gippsland // Brett & Maddie
Maddie decided she was going to marry Brett when she was just 16 years old. They had been friends since year 7 but it took quite a few years for Maddie to realise this was more than friendship and Brett a few more years after that to see what was right in front of him. Then a few years more to pop the question during a beautiful picnic at Blue Rock dam with their new puppy Moo in tow. So needless to say the wedding was a long time coming for all their friends and family.
Having moved onto the family farm in Athlone they felt it was the perfect decision for them to have their wedding there. "Our ceremony and reception were on Brett's family property Willora Farm, which we think is pretty special! Not only is it a special place but we also loved the idea of having our wedding on a private property so that we didn't have a cut-off time, so we could enjoy the celebrations with our guests all night."
Planning a Wedding during Covid 19
Then the wedding plans got hit by Covid and two reschedules later the 12th of February 2021 was the date. The day dawned with a sprinkle of rain which was a little worrying as they had spent days setting up the Tipi's and wedding ceremony, but the sun soon came out and everything was looking good. But then came the Victoria Press Conference and Dan Andrew's snap 4 day lockdown starting at midnight. I think we all cried happy tears when we realised they would just sneak through. I don't think I've ever been happier to see a bride walk down the aisle and have a couple pronounced husband and wife.
The day just went perfectly. Everyone was happy and relaxed and euphoric that we could get this over the line. We got the perfect sunset, hung out on the farm with Moo the dog and then drank and danced into the night.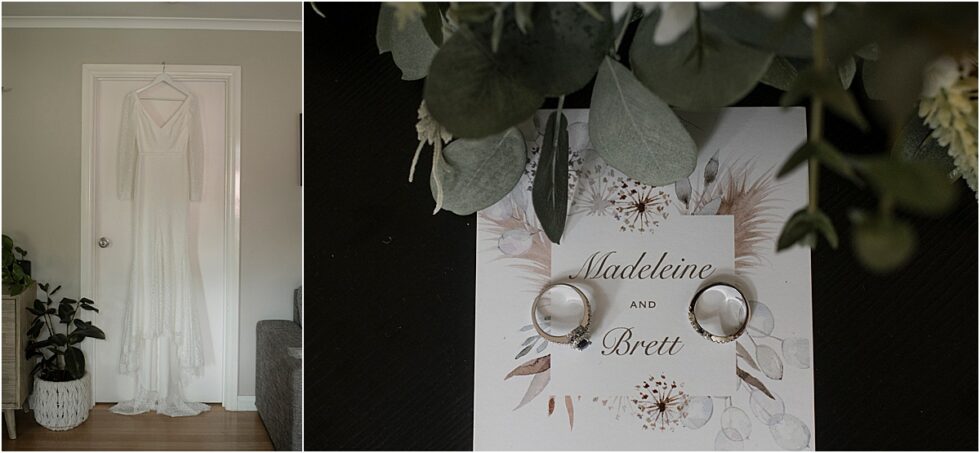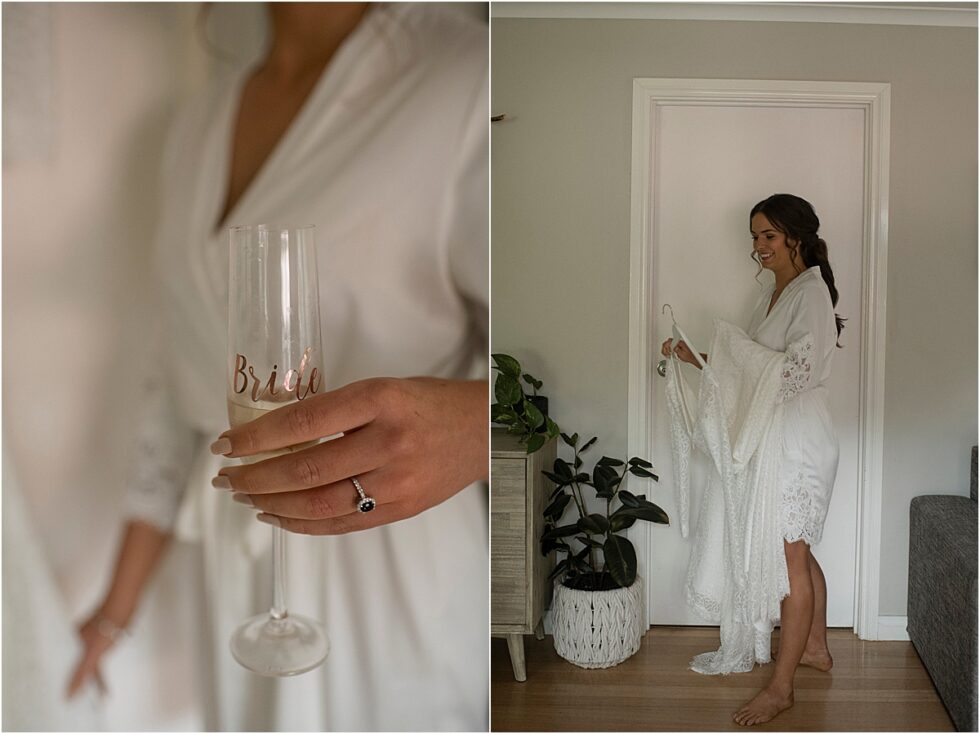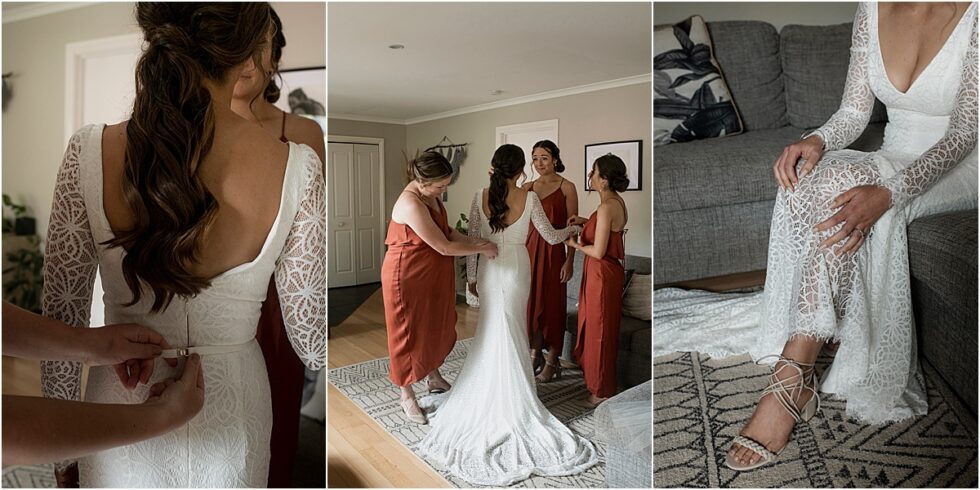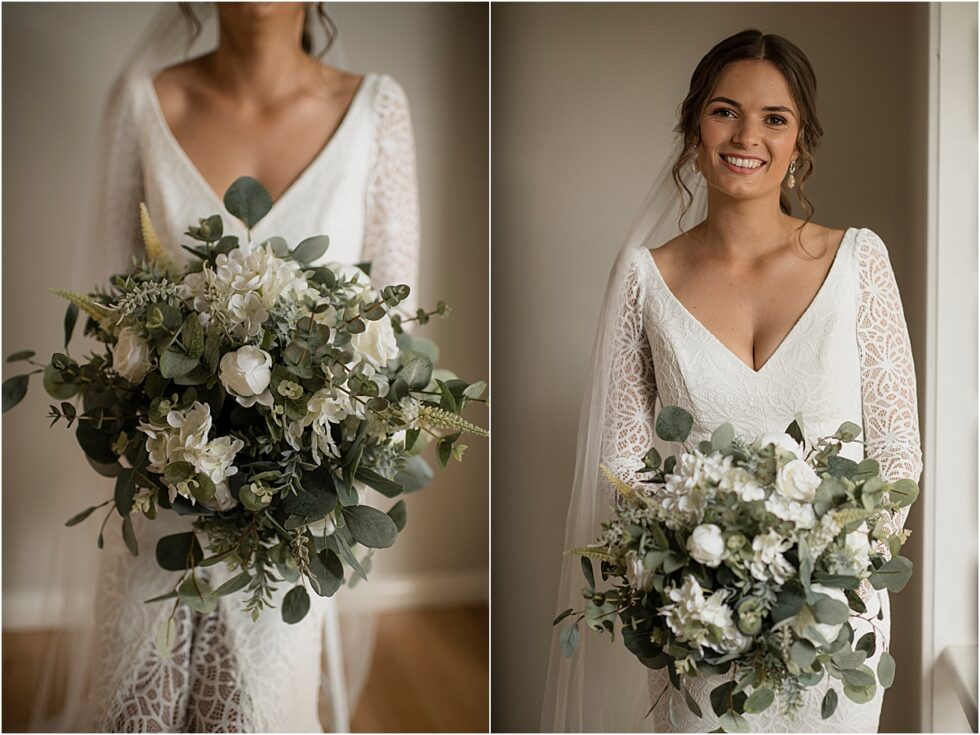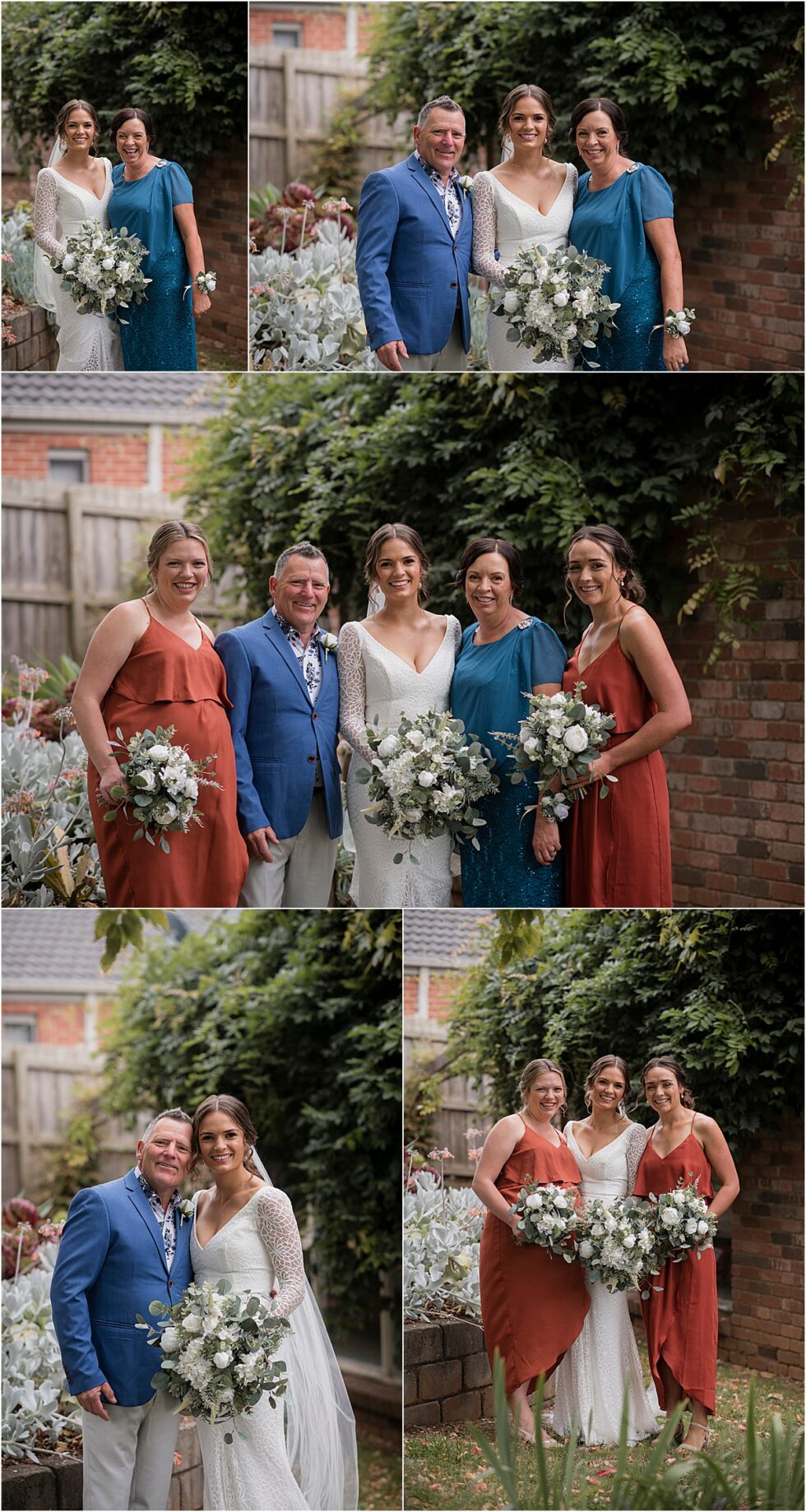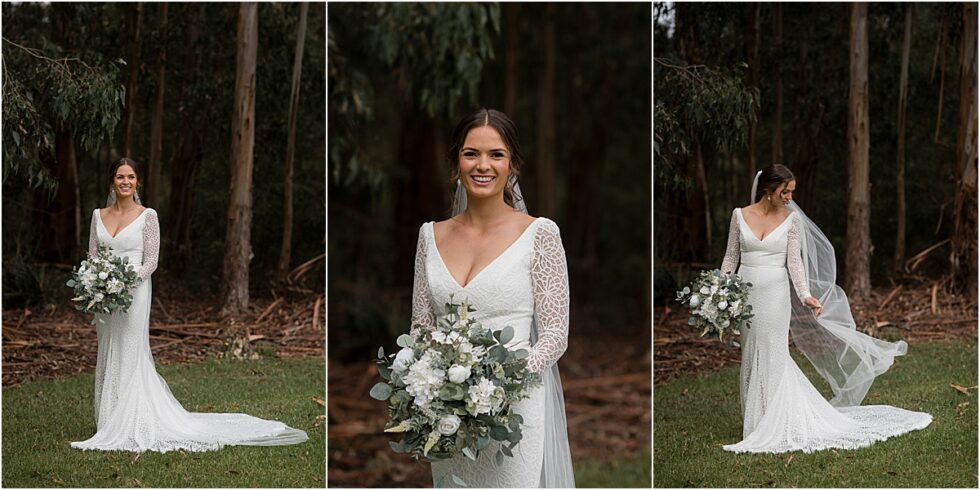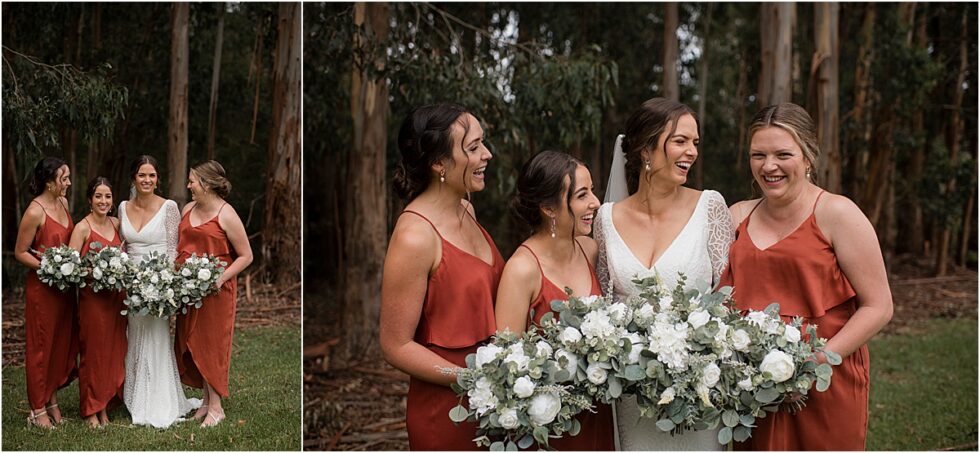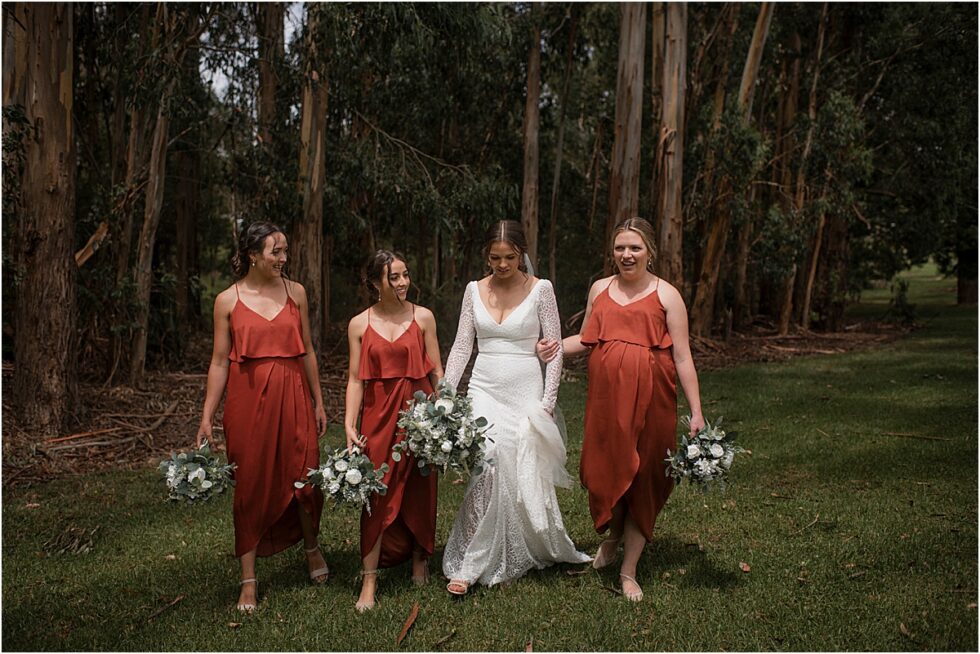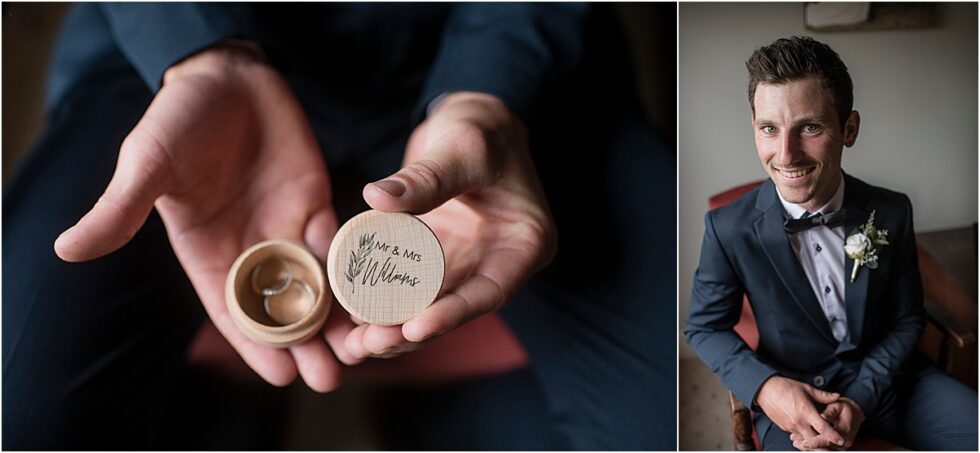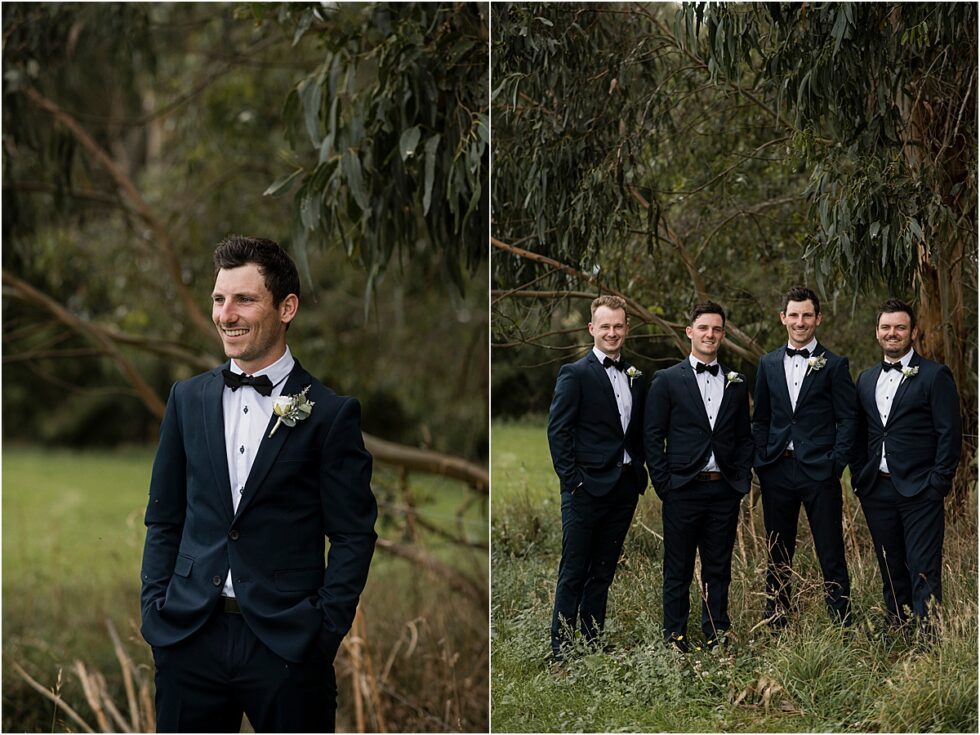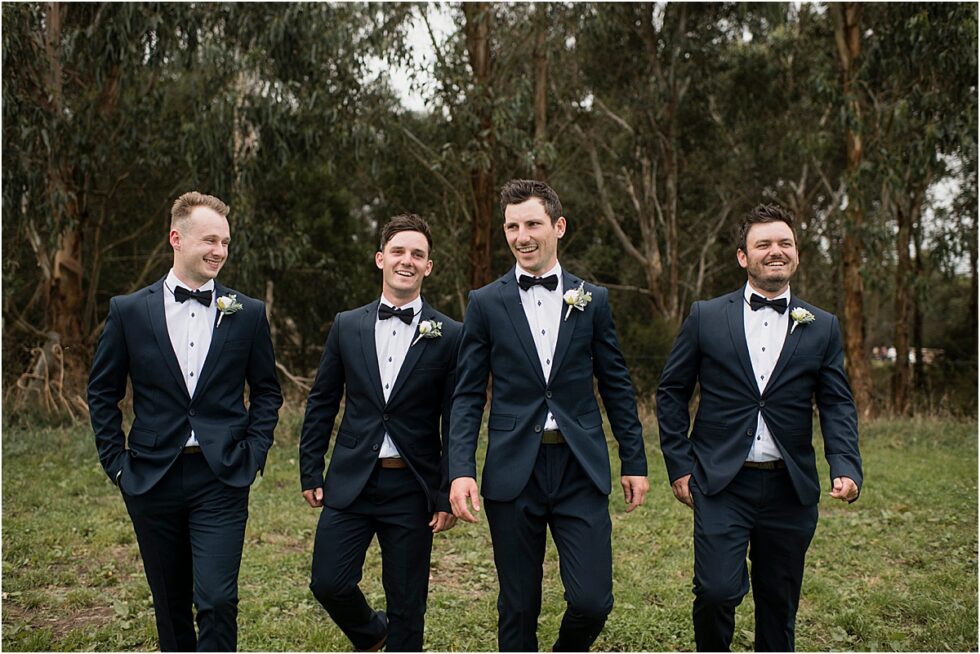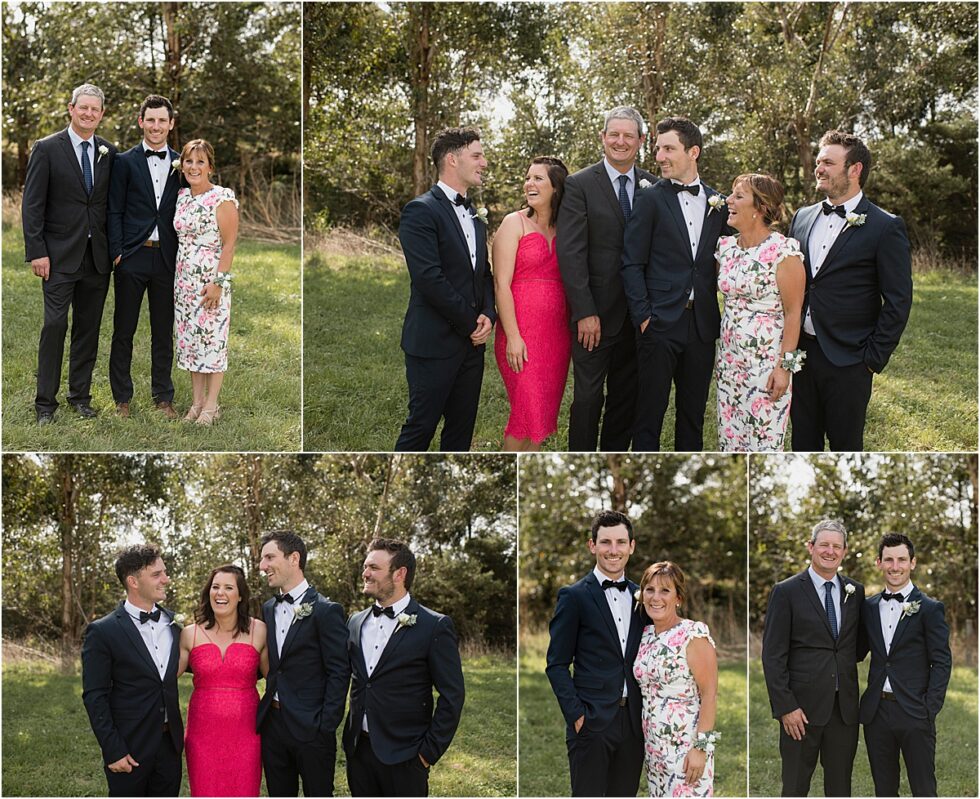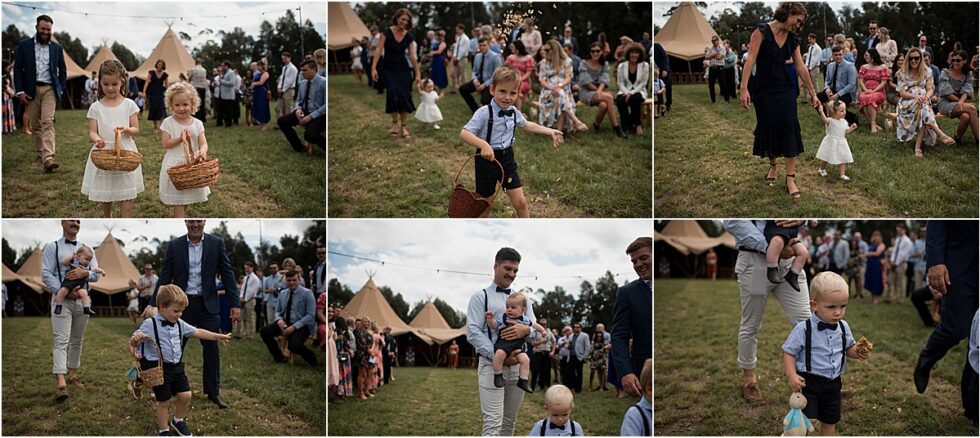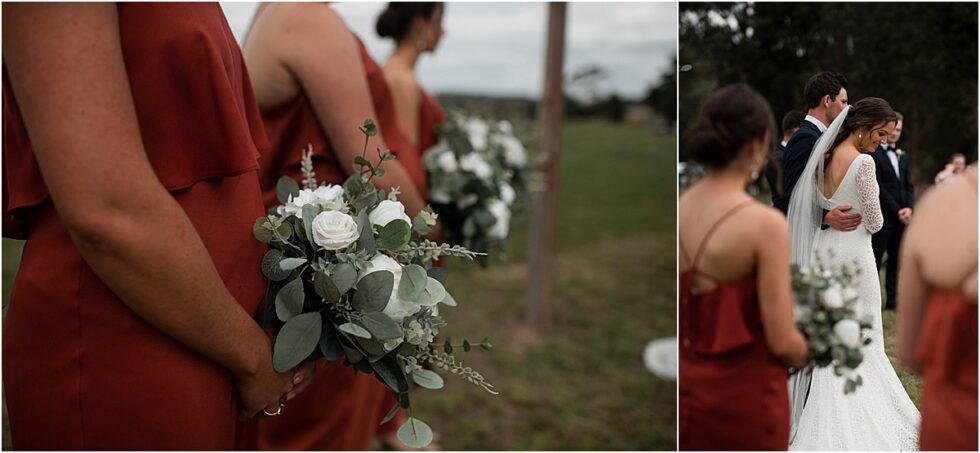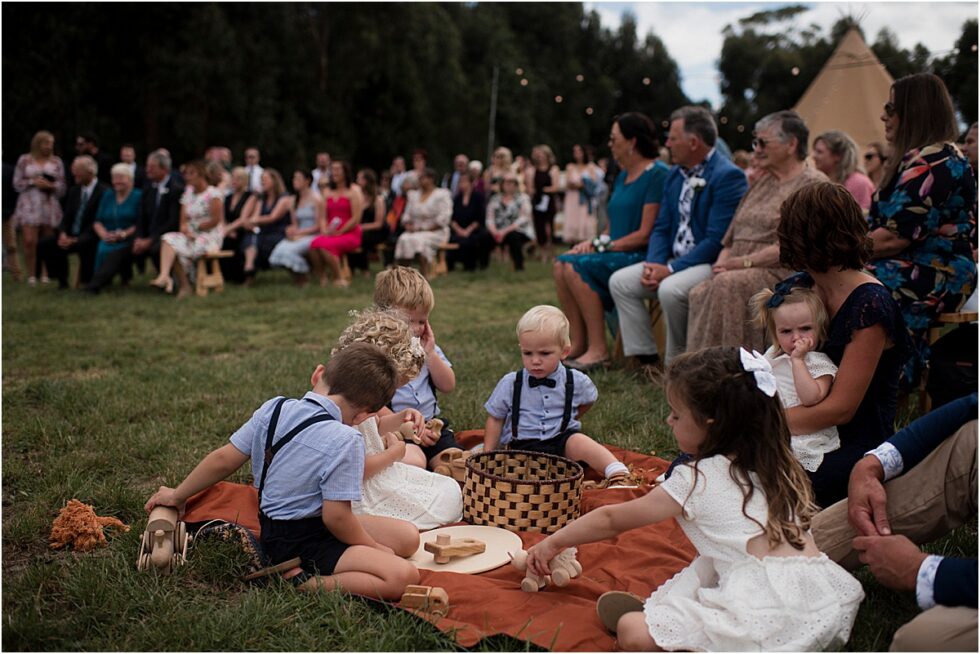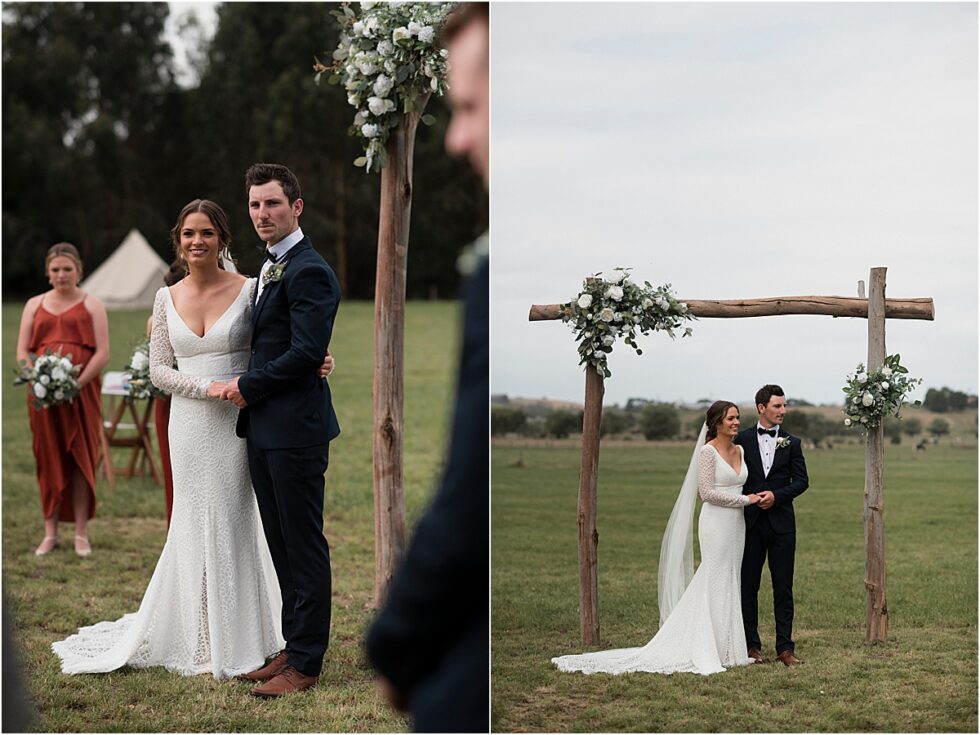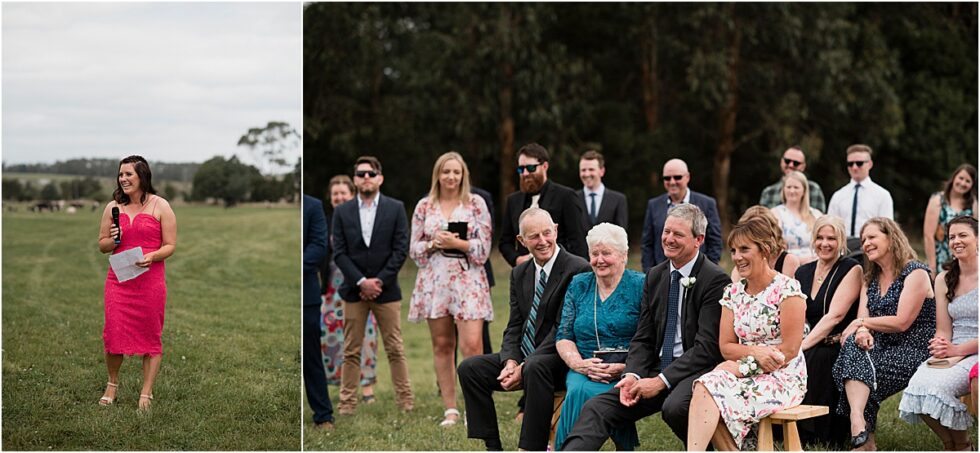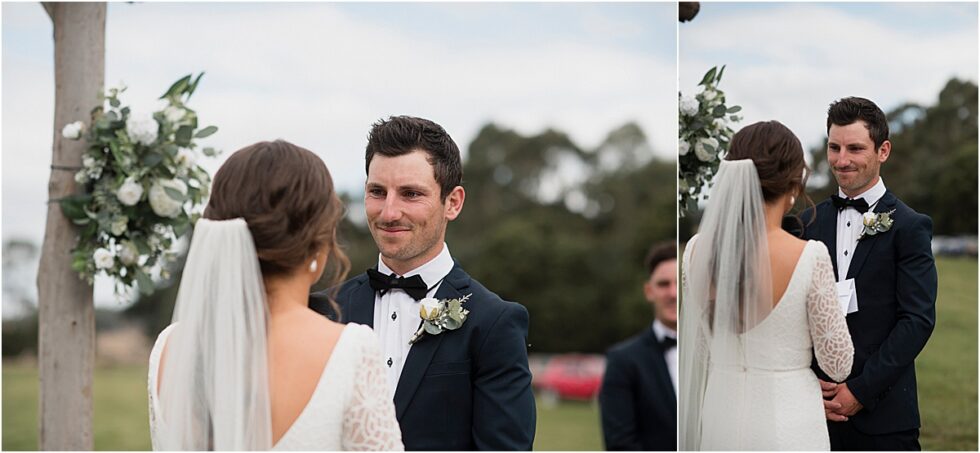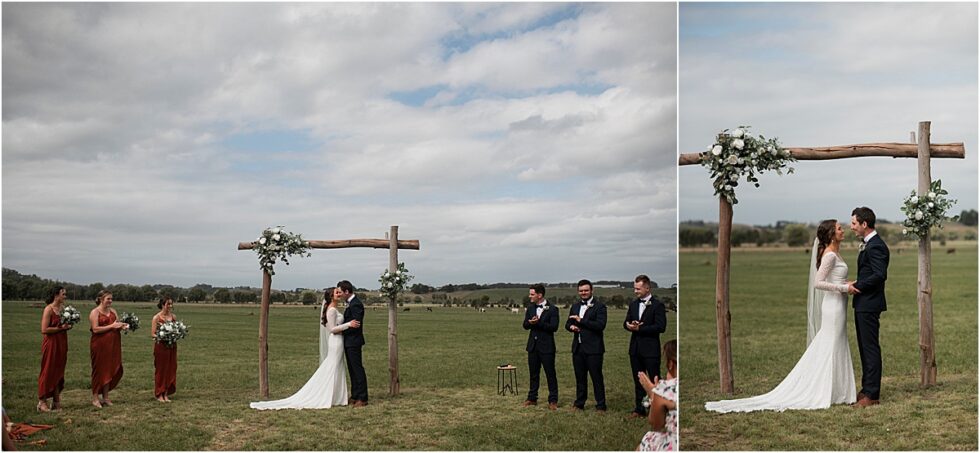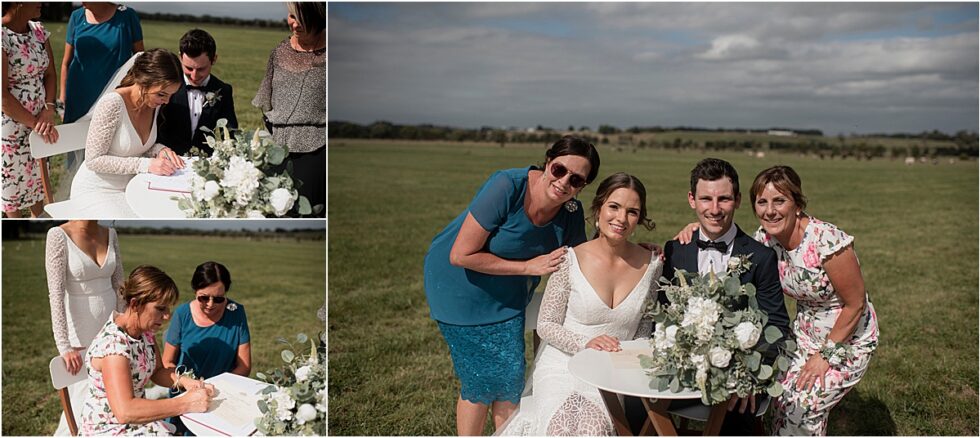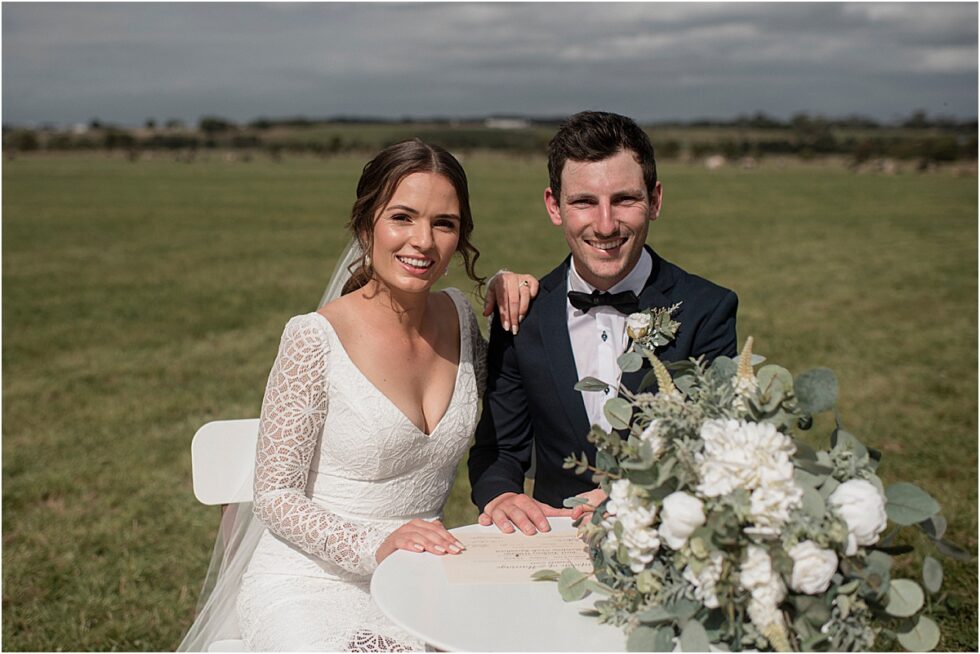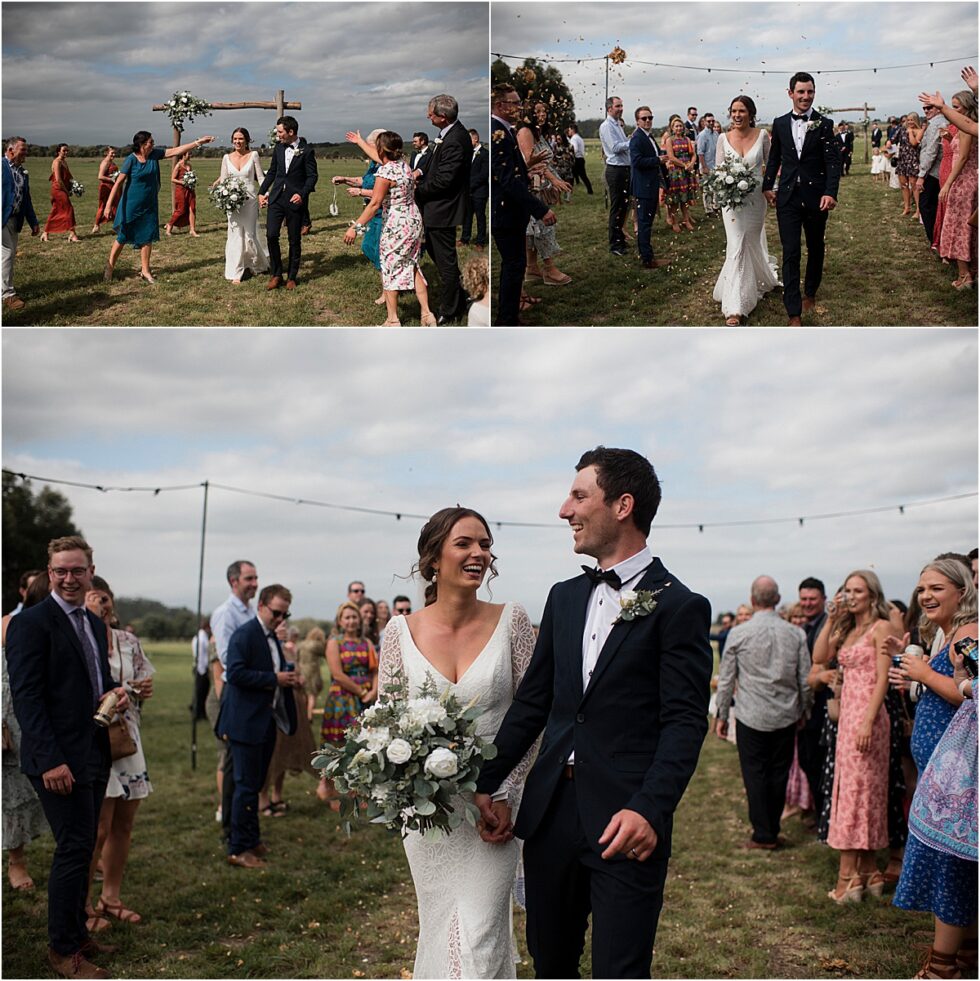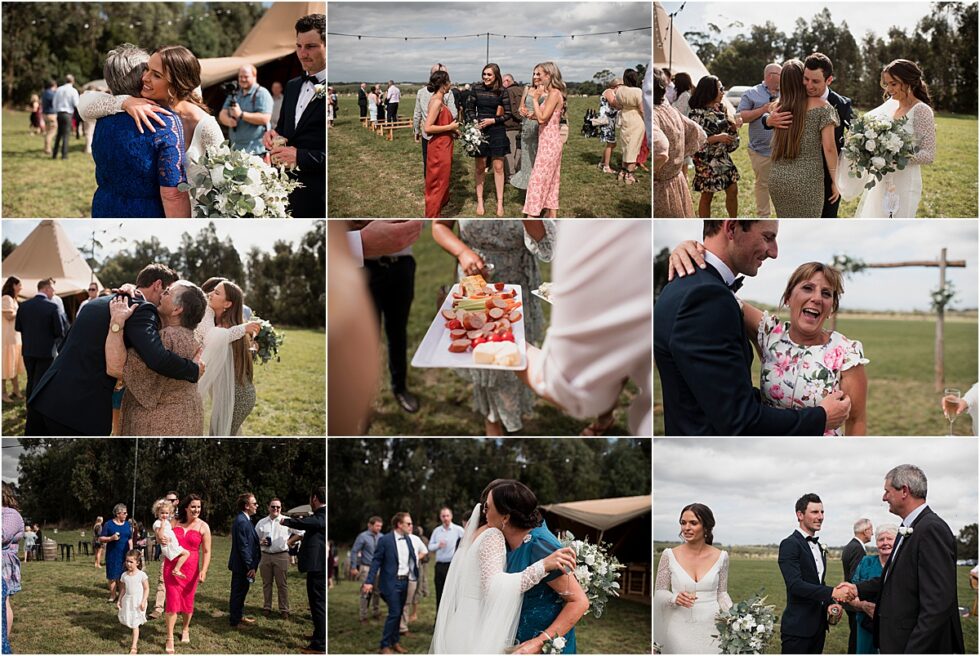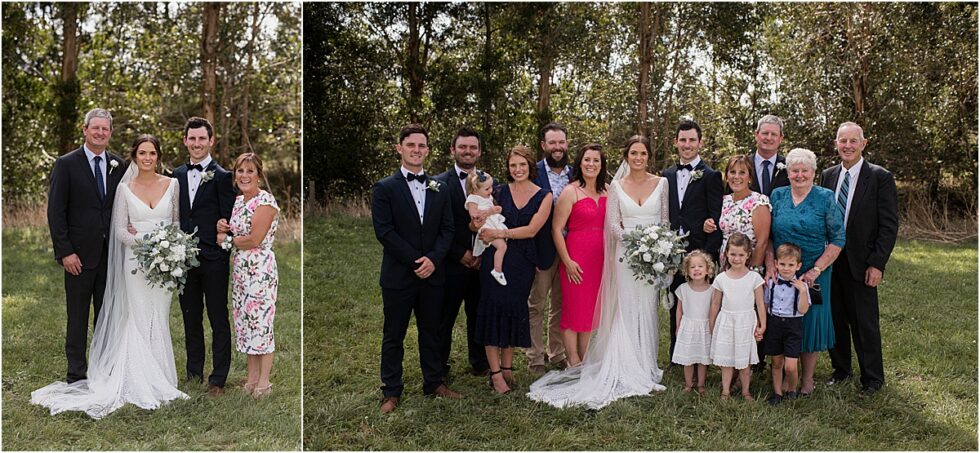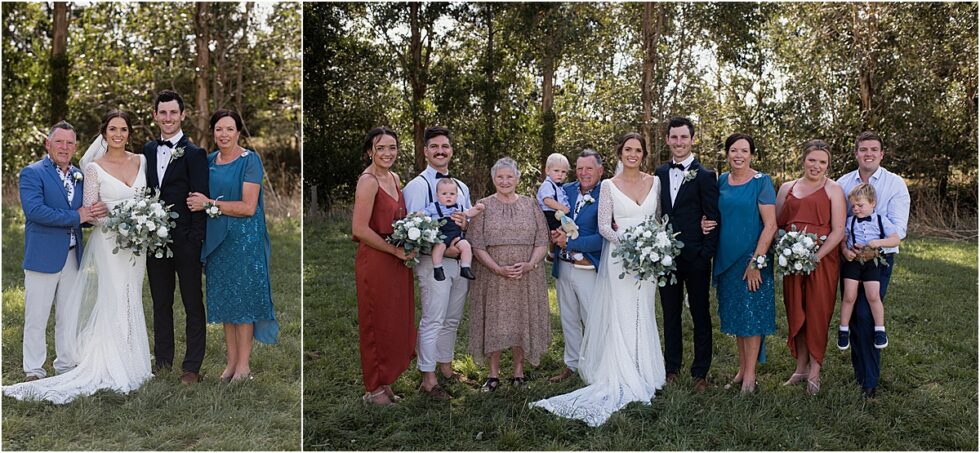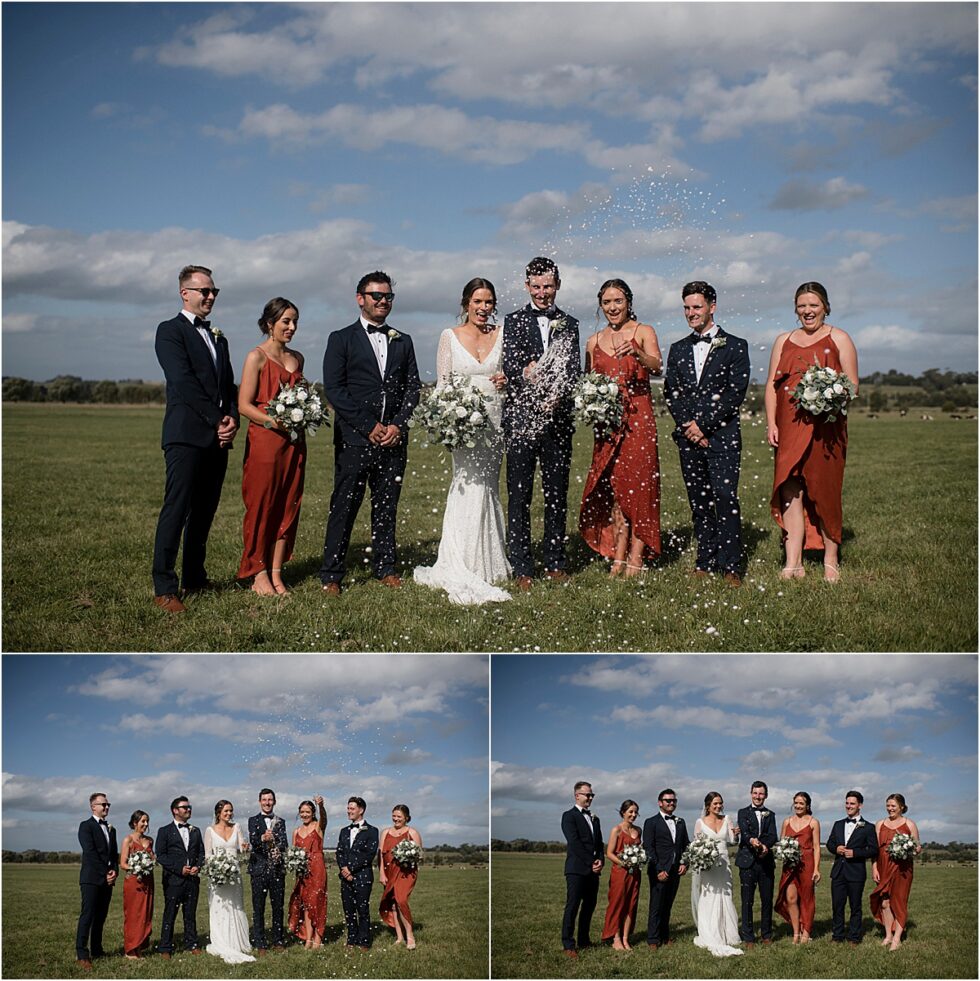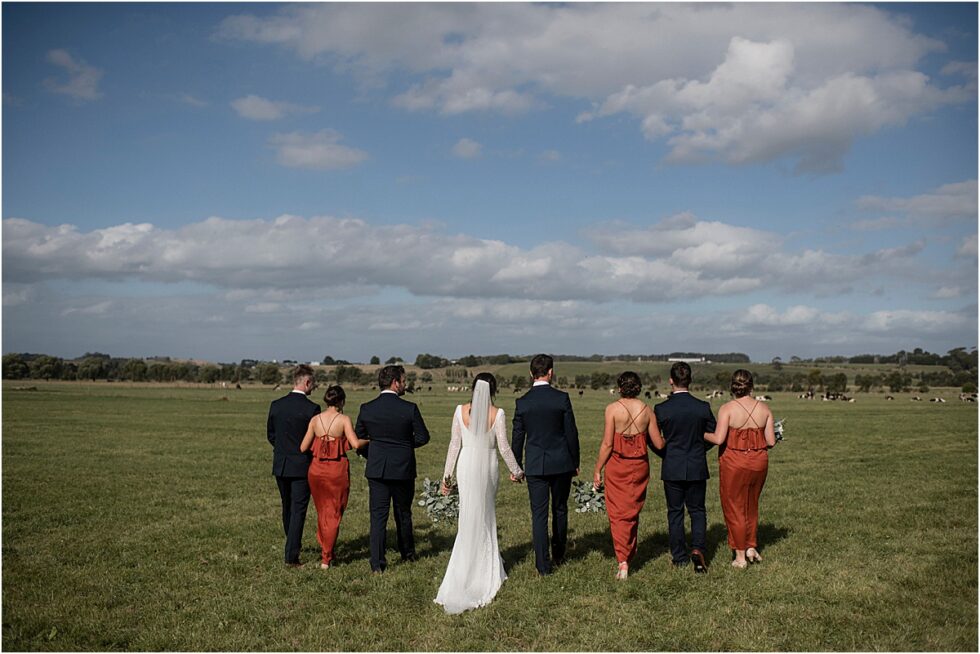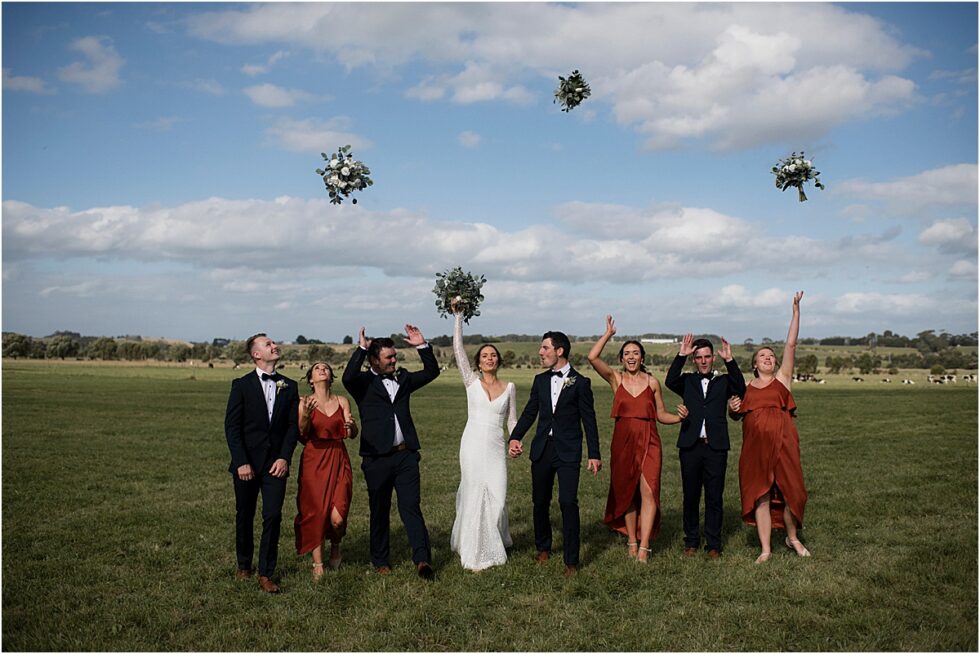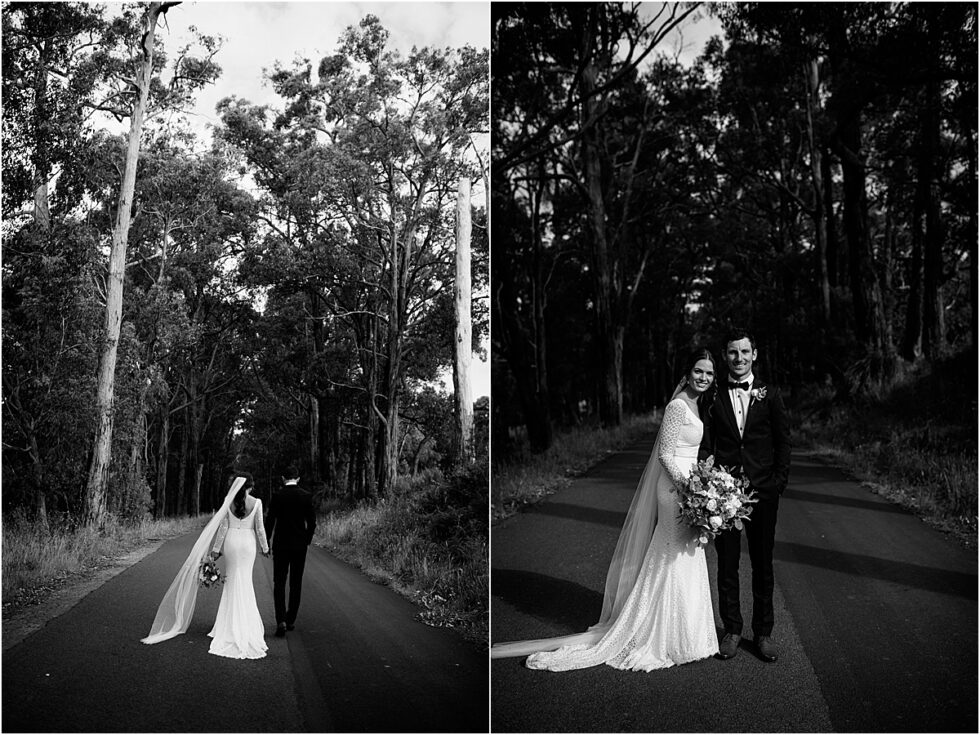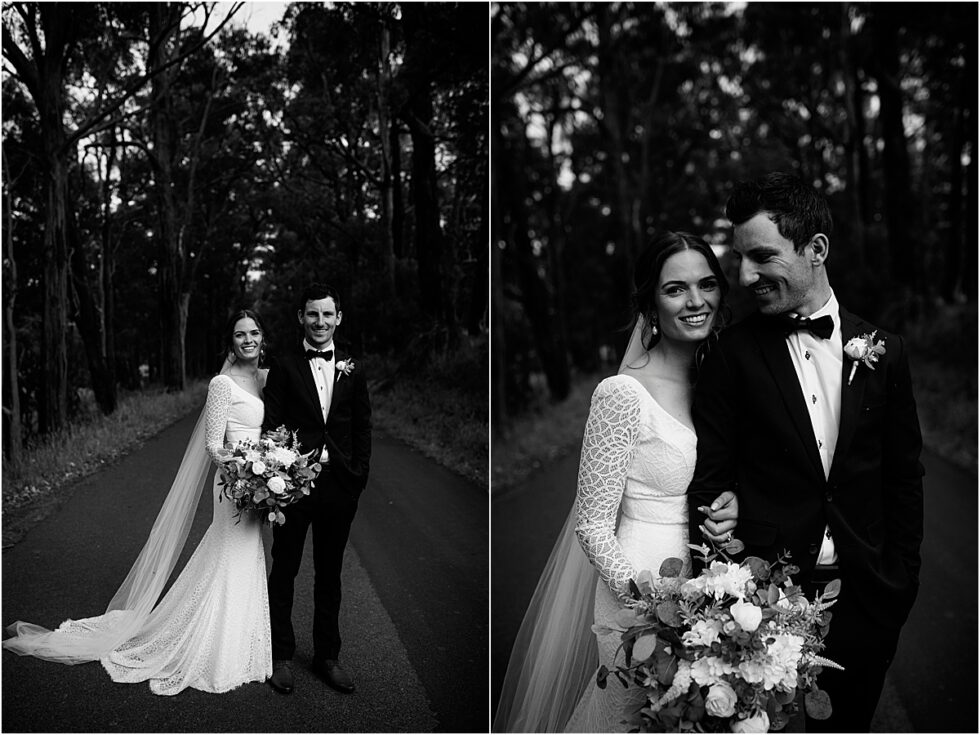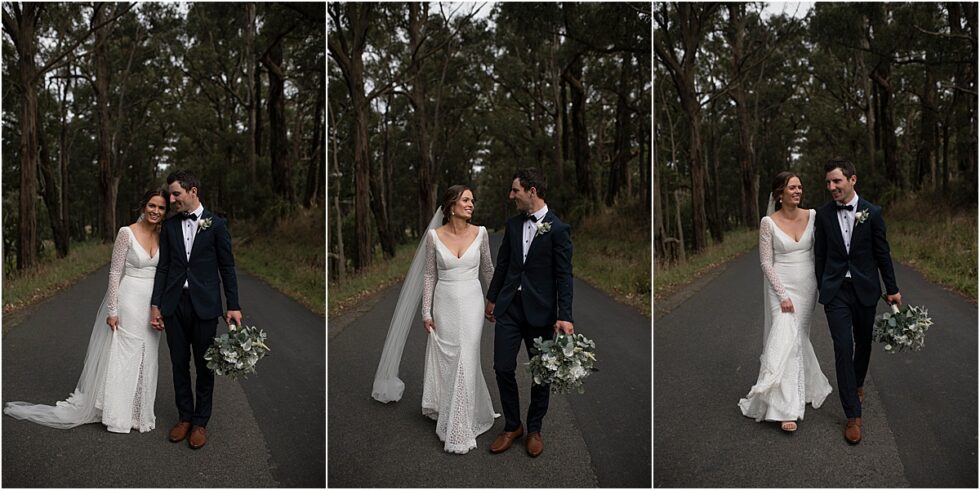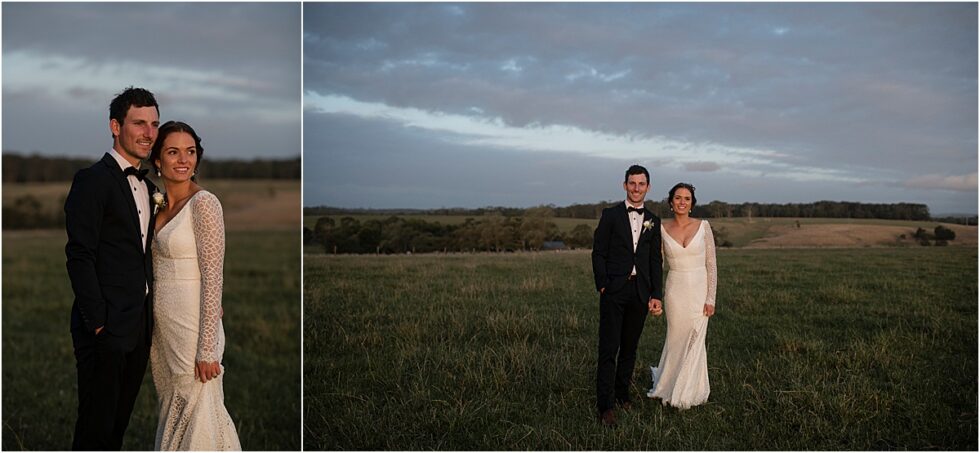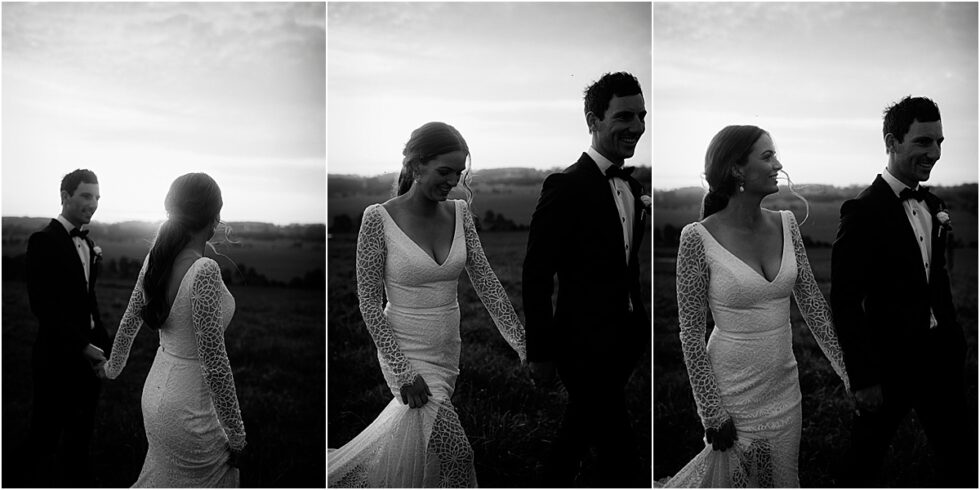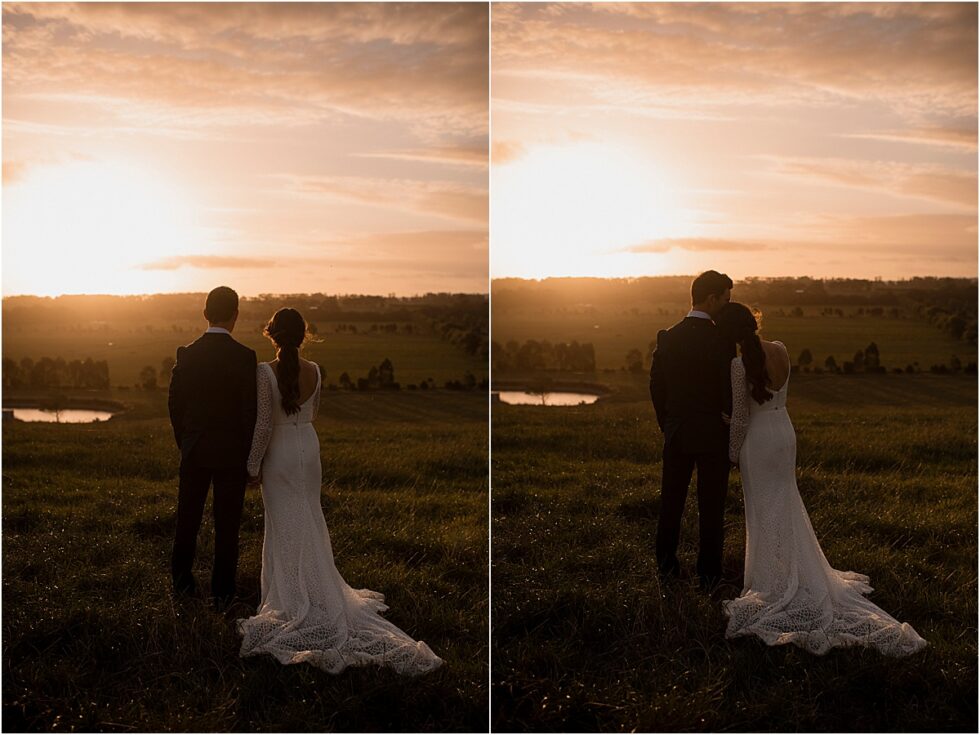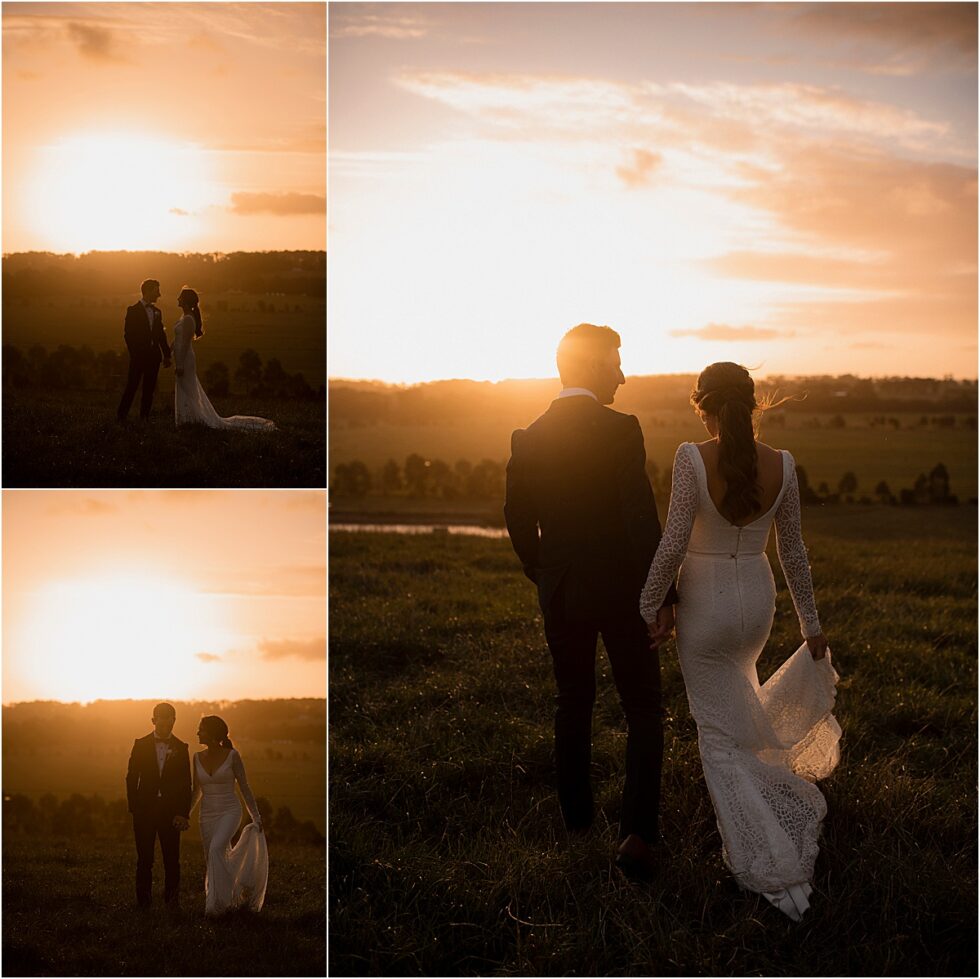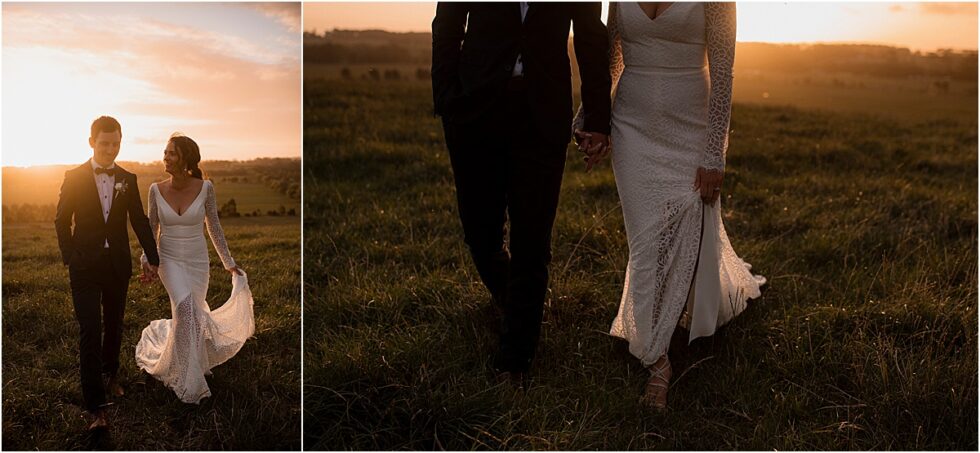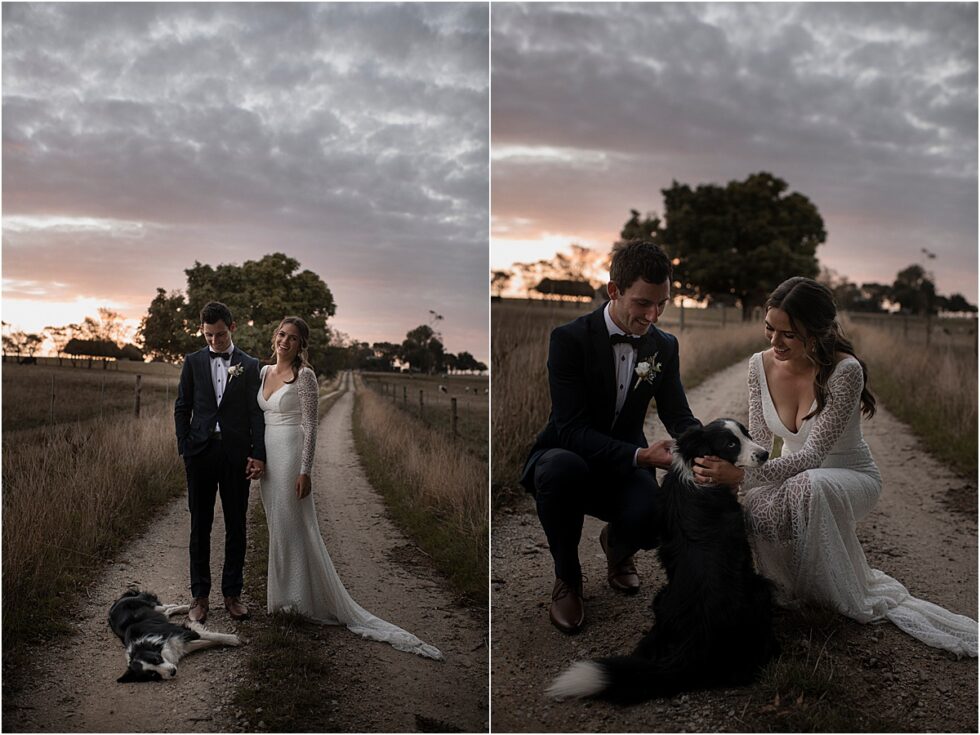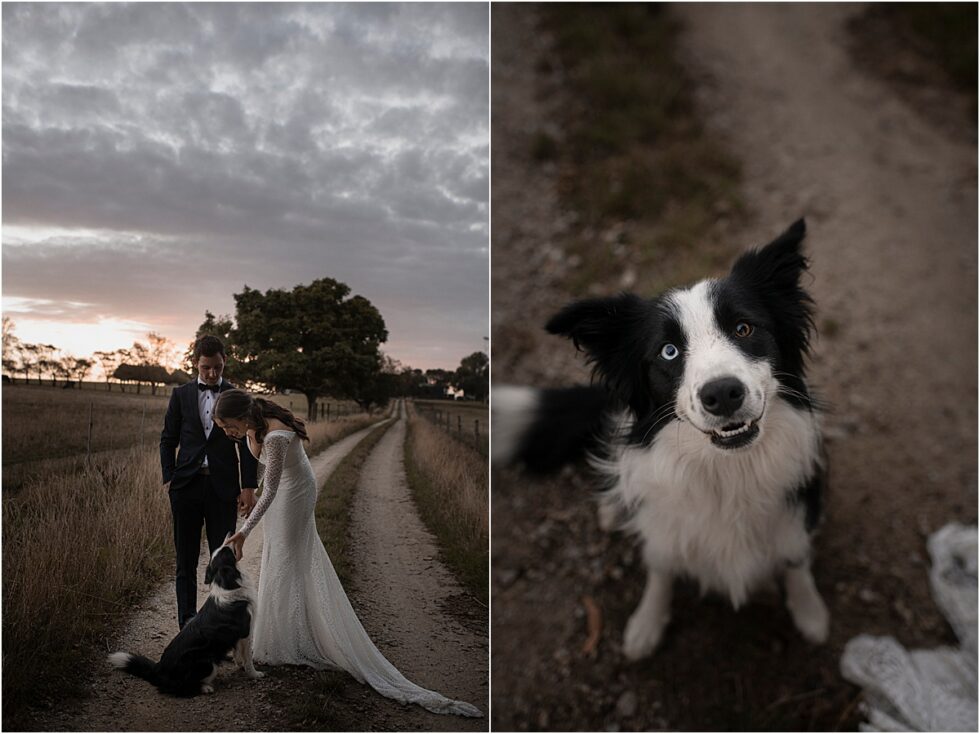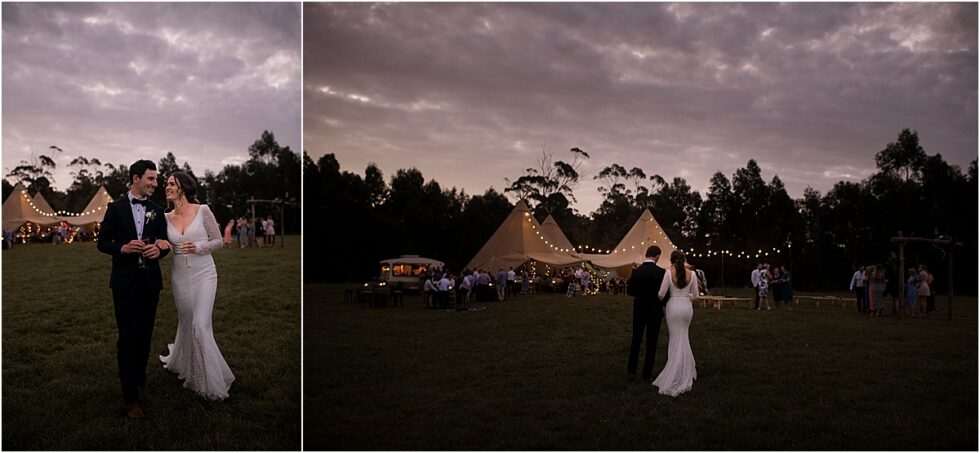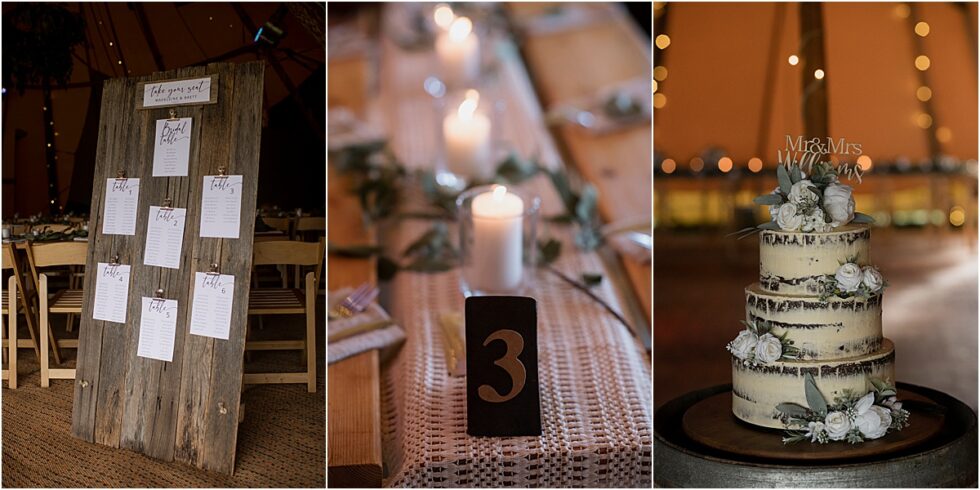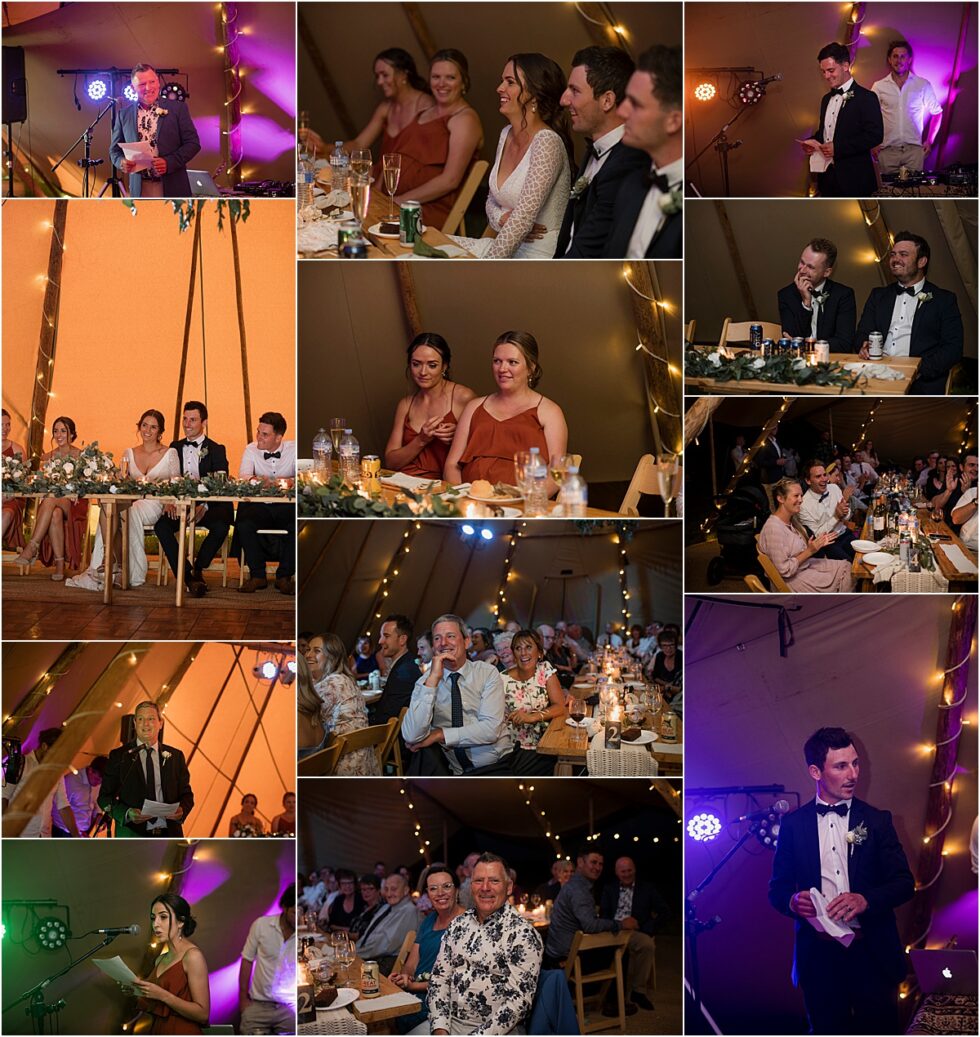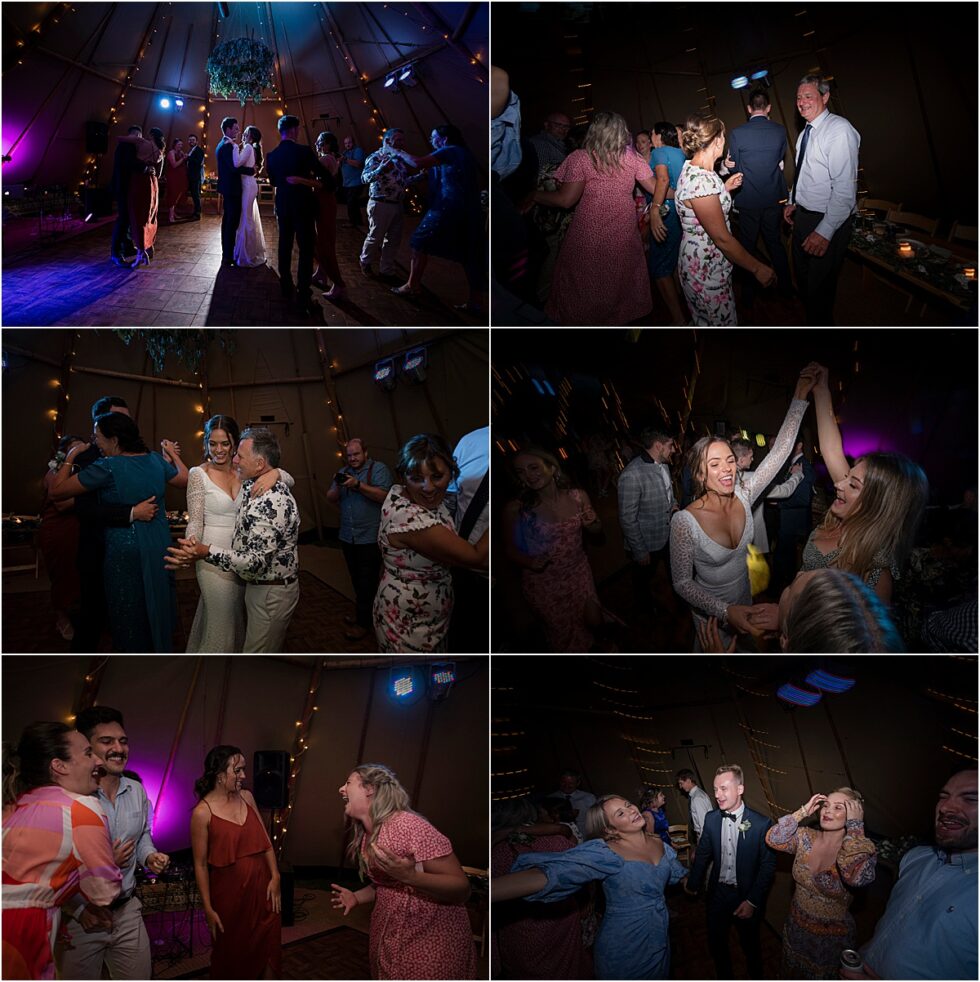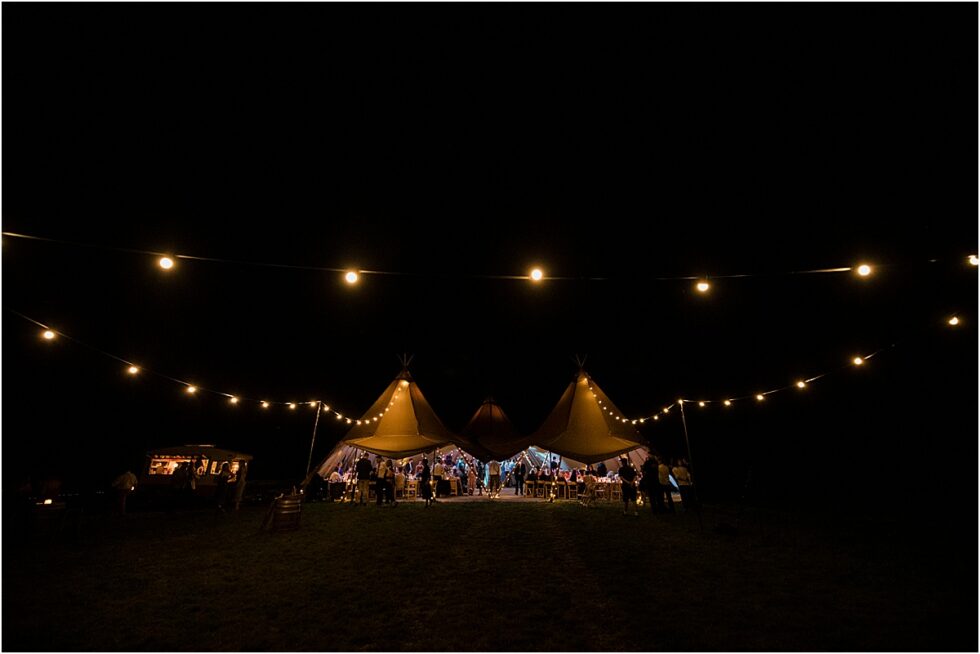 Wedding Day Dream Team
Videographer // Steve at Valley Peak
Celebrant // Pamela Scott
Musician // I Am Harper (accoustic in the arvo and DJ'd in the evening)
Flowers // Desflora
Location// Our family farm (Willora)
Makeup // Amy Kenny Makeup
Hair // Mikayla at Cabello (Drouin)
Tans // Many Faces (Warragul)
Wedding Dress // Karen Willis Holmes
Shoes // Novo
Earrings // Bianc
Caravan bar // Kanvas village (Darnum)
Glamping tents // Phillip Island Glamping
Catering // Country Style Meats (Garfield)
Invites // Vista Print and online (Say I Do)
Cake // Our talented neighbour!
Name cards and leaf decorations // Friends!
Arbour // Brett made it!
Photographer // Genelle from Immerse Photography
I was recommended to Genelle from a friend and from the moment I contacted her she went out of her way to meet our every need! Genelle completely understood the vibe we were going for and worked with us to make it look a treat behind the lens

?  On the day Genelle was so much fun and easy to work with, she worked so well with our videographer on the day, which made us feel so comfortable getting photos taken! 

And of course, our photos are incredible, I would absolutely recommend Immerse Photography.