The breathtaking views were the perfect backdrop for the amazing table styling, with those gorgeous coastal feels. Decadent glasswear, vintage furs and dark hand hewn crockery added glamour and warmth, whilst bits of coral, sea grass and stunning mirrored menu's reflected the surrounding seascape.
Our model Aurelia wore a lace detailed backless gown from One Day Bridal, that added to the flow and romance of the shoot. Wandering the cliffs and rocks around Flinders was just amazing. The light was spectacular and just made the whole look and feel of the shoot.
Ellie from Hello Blossoms and I had been brainstorming a shoot for many months so it was lovely to work with her and the other amazing suppliers and get such a gorgeous result.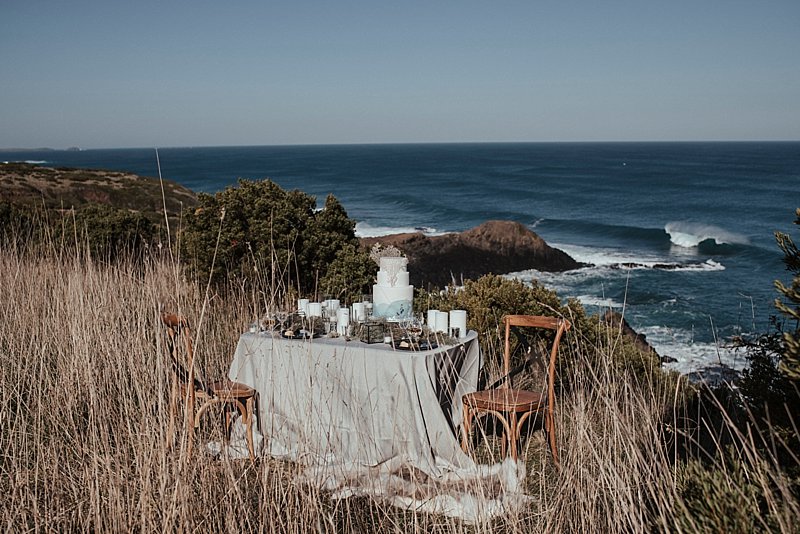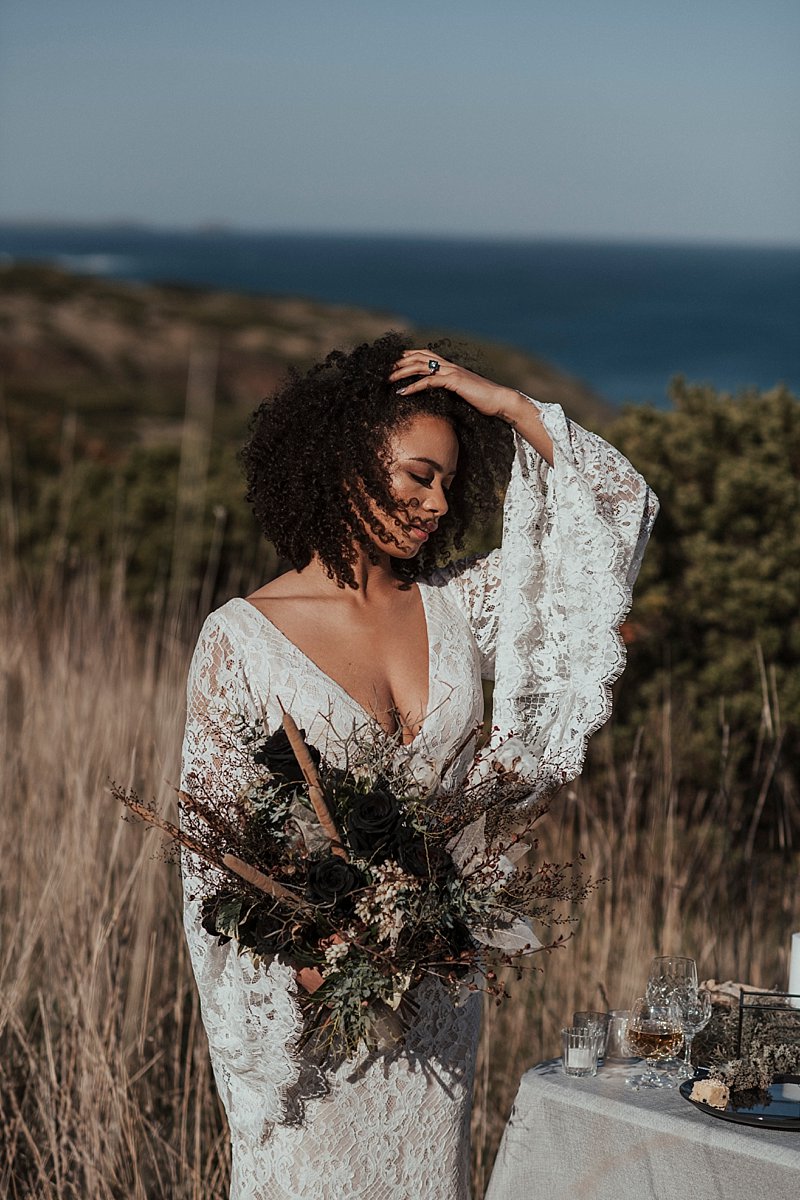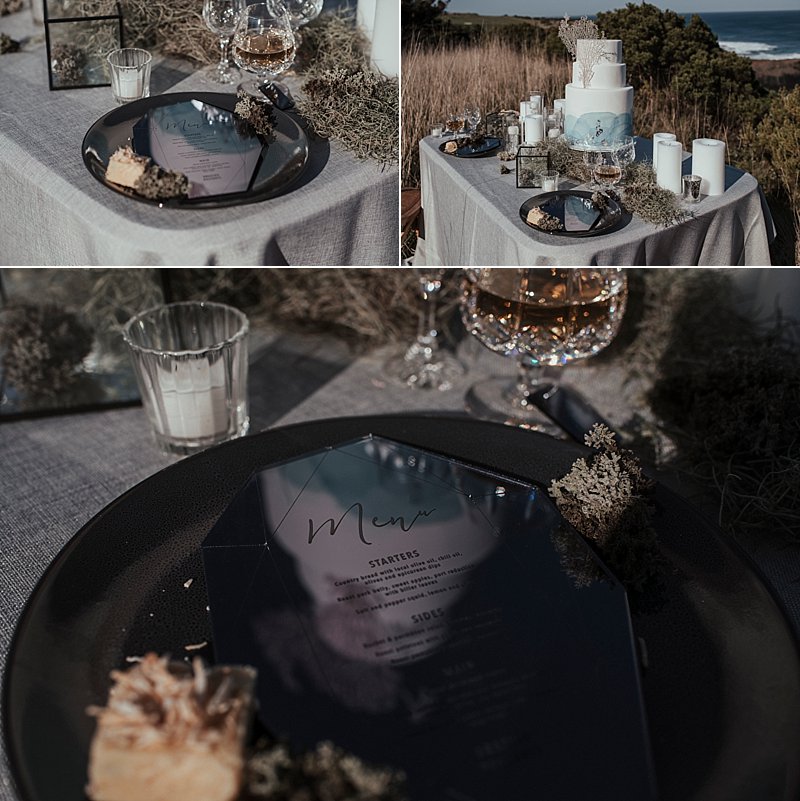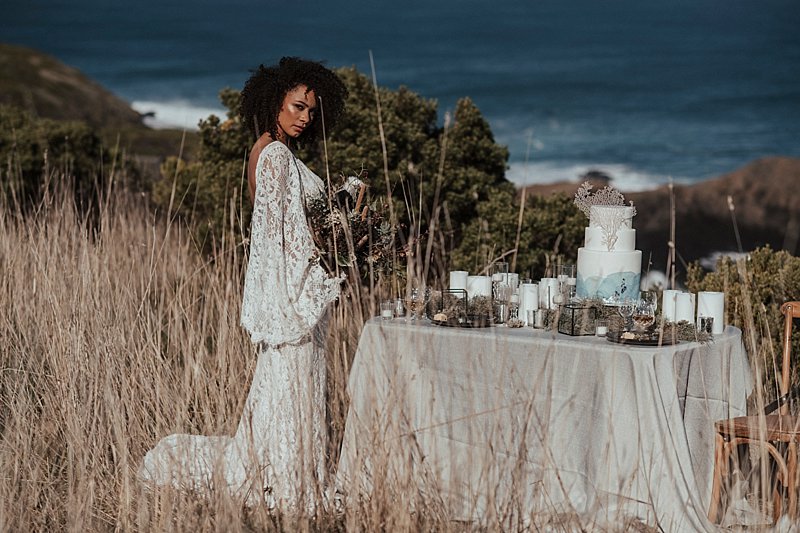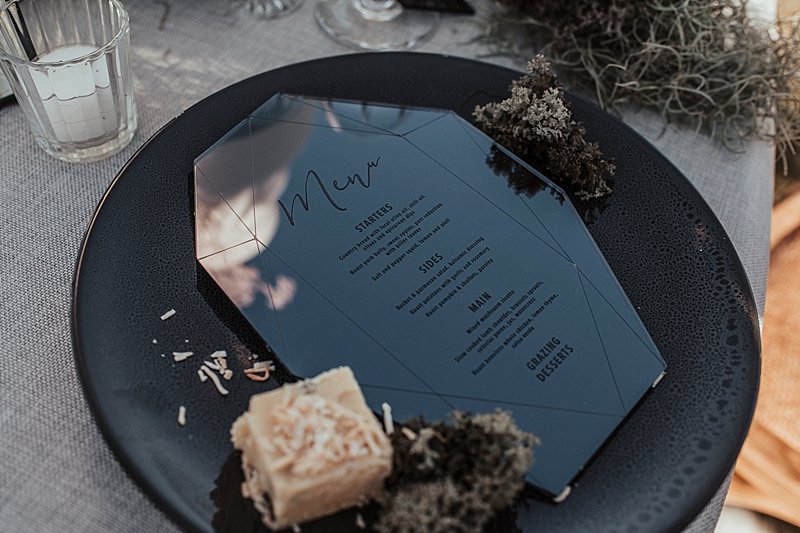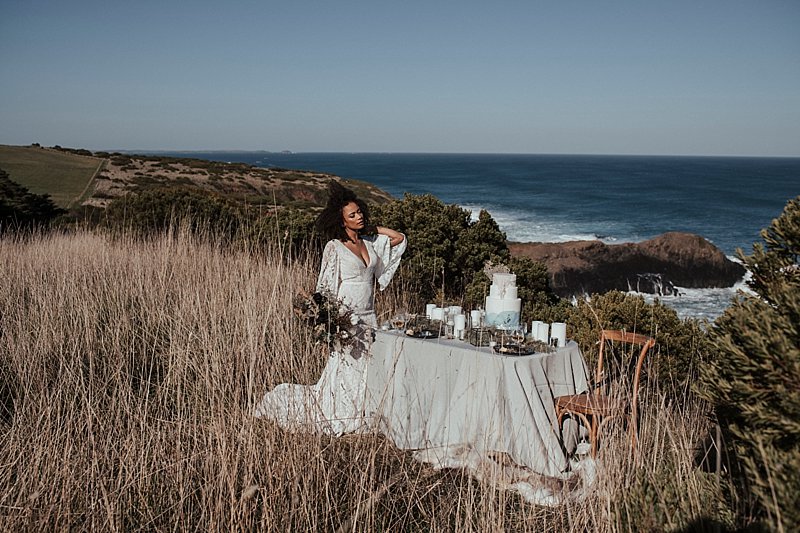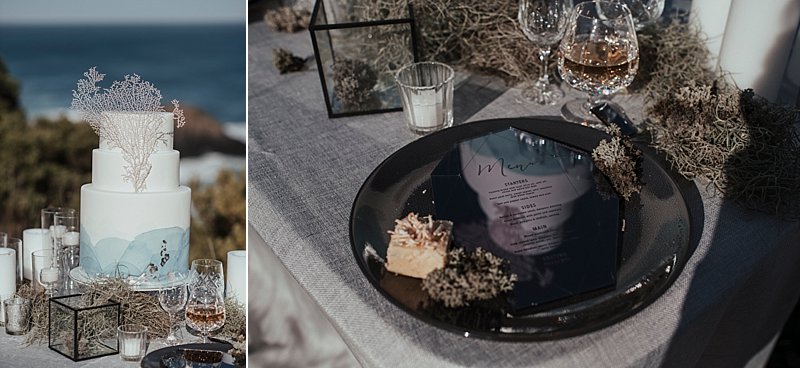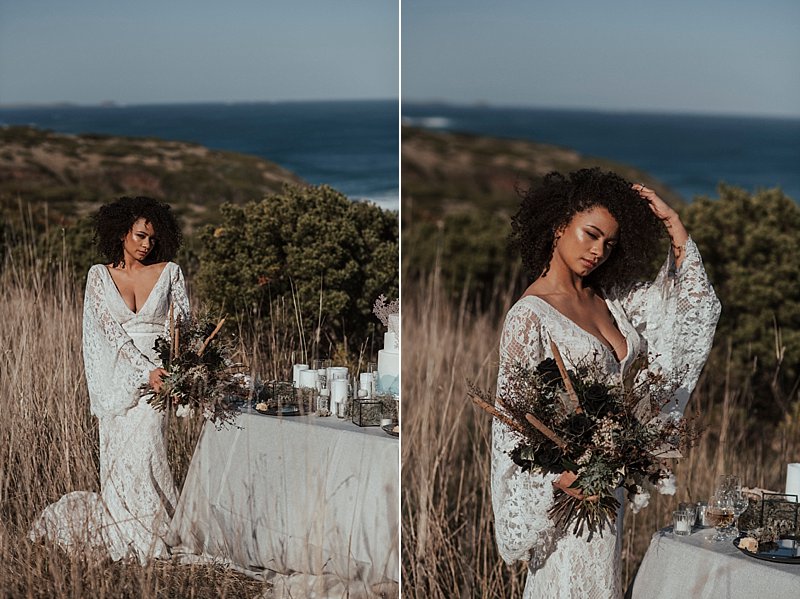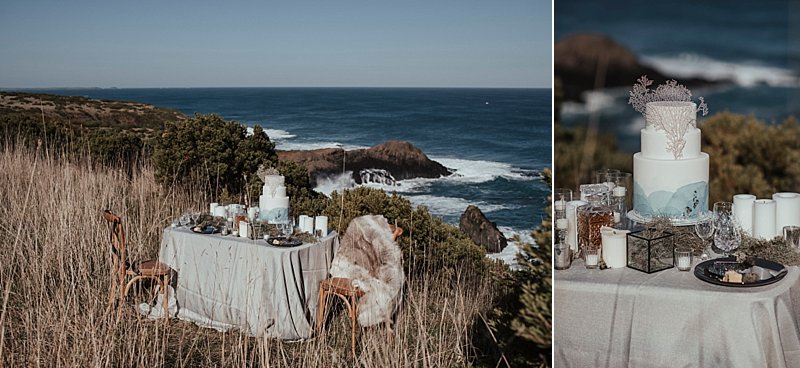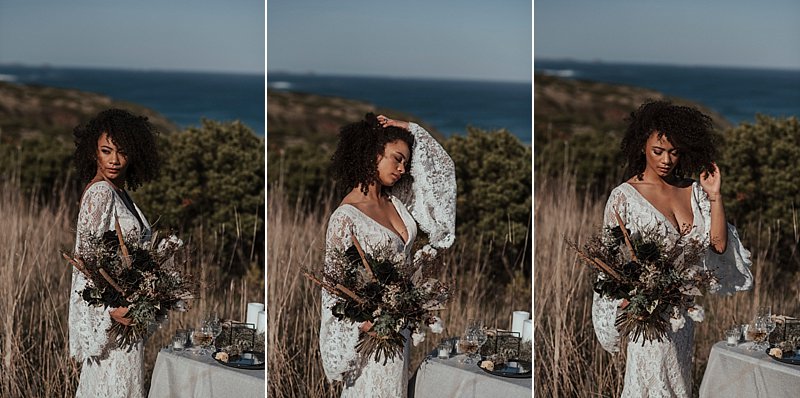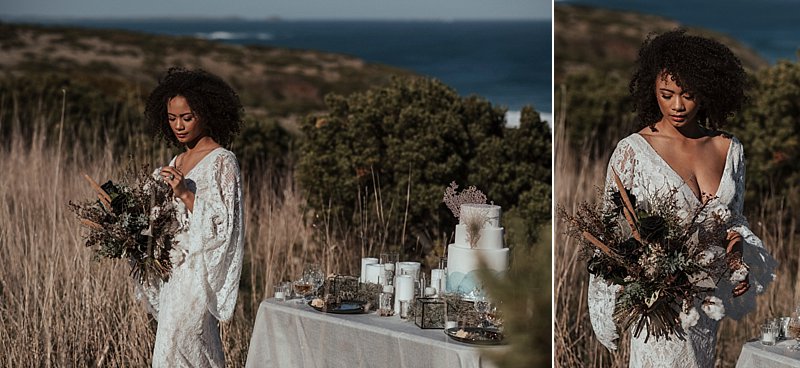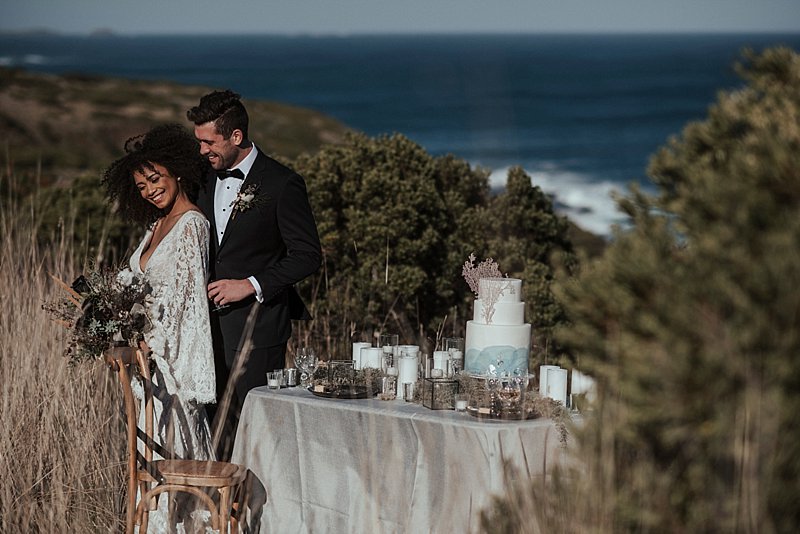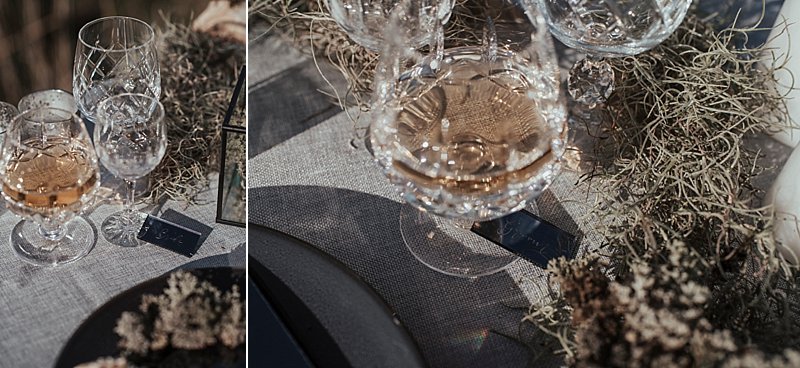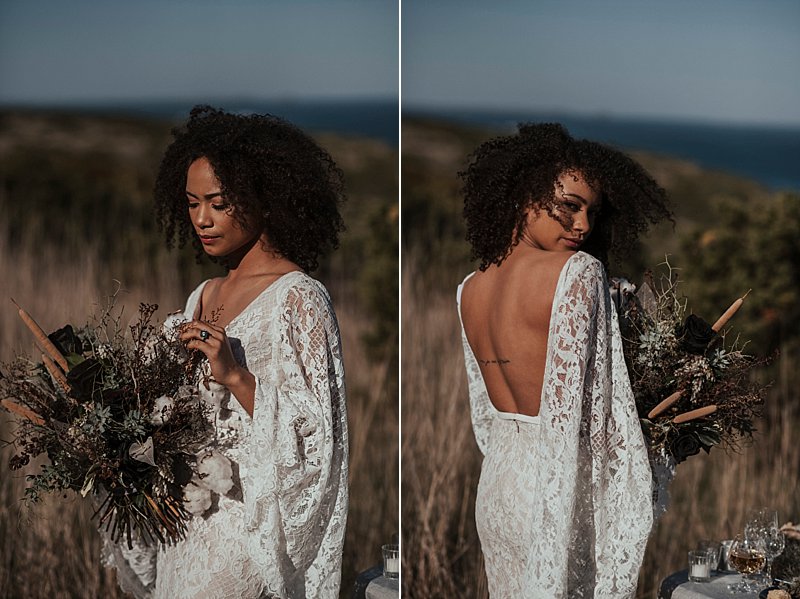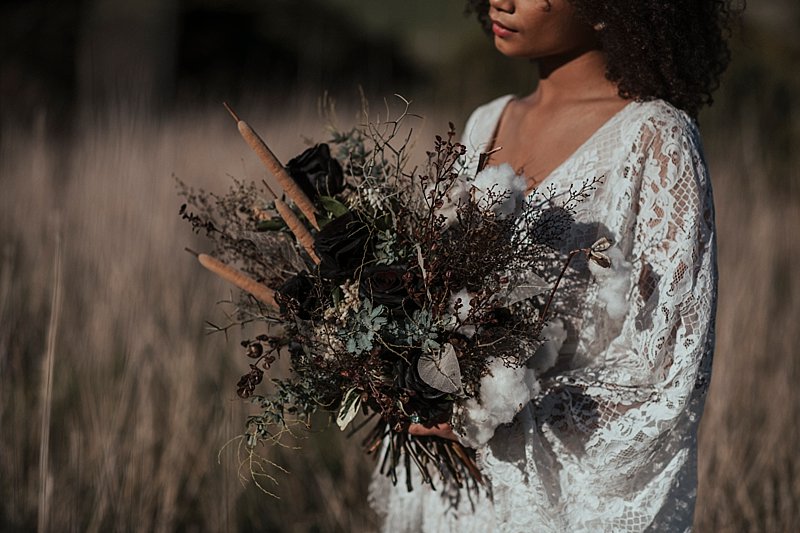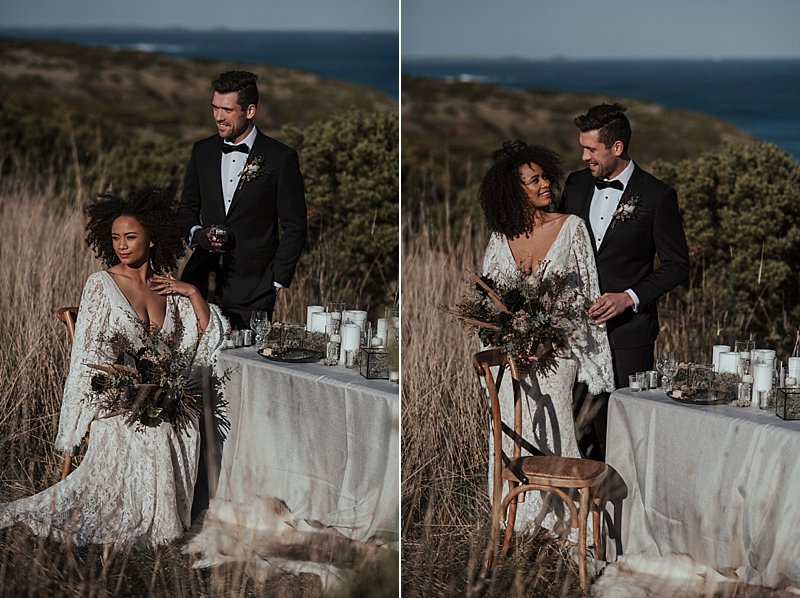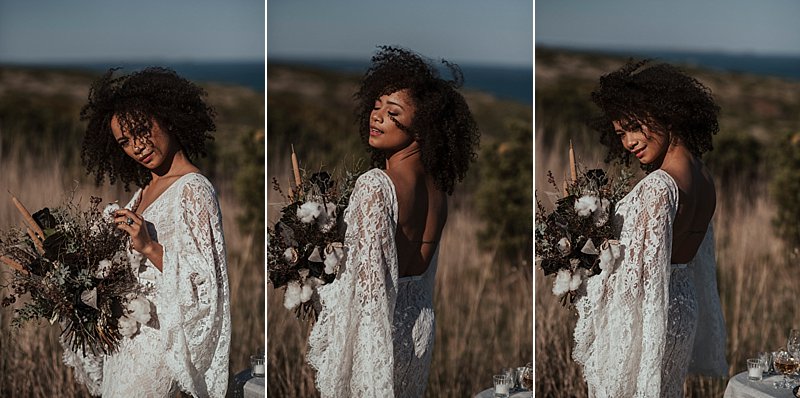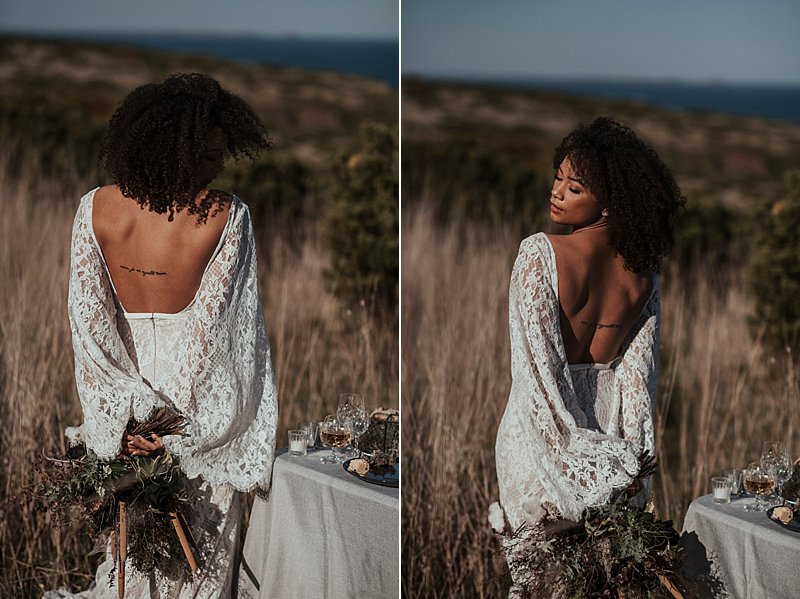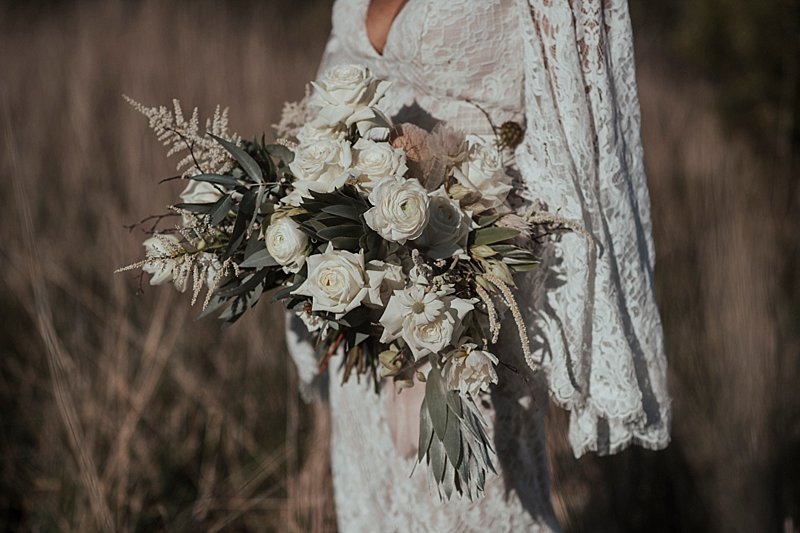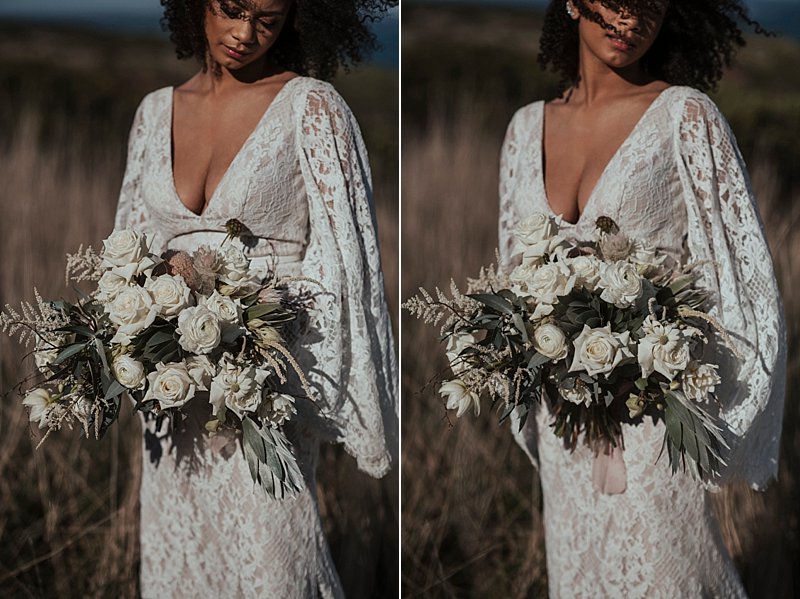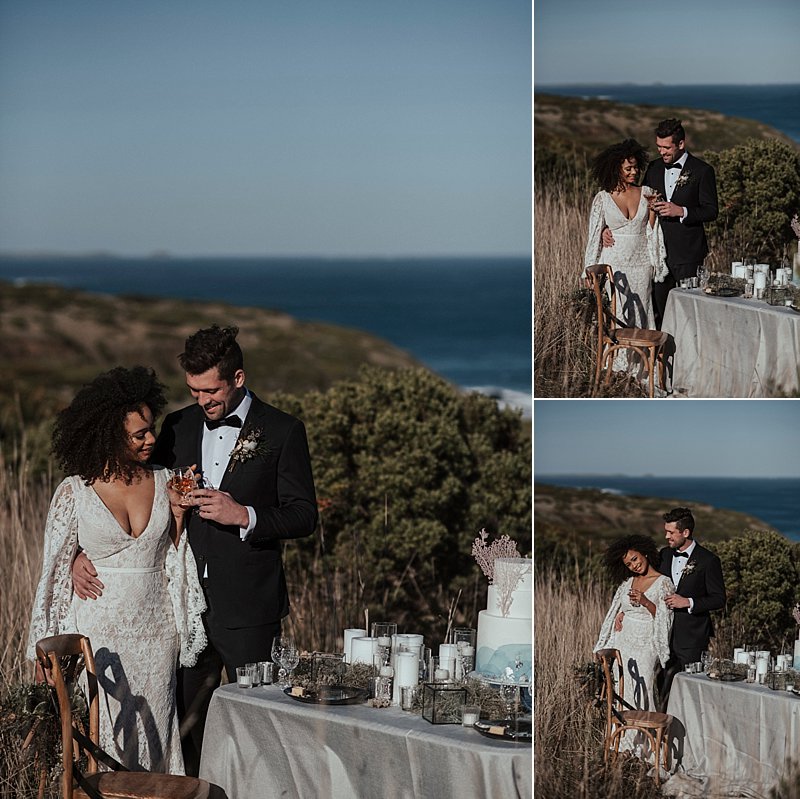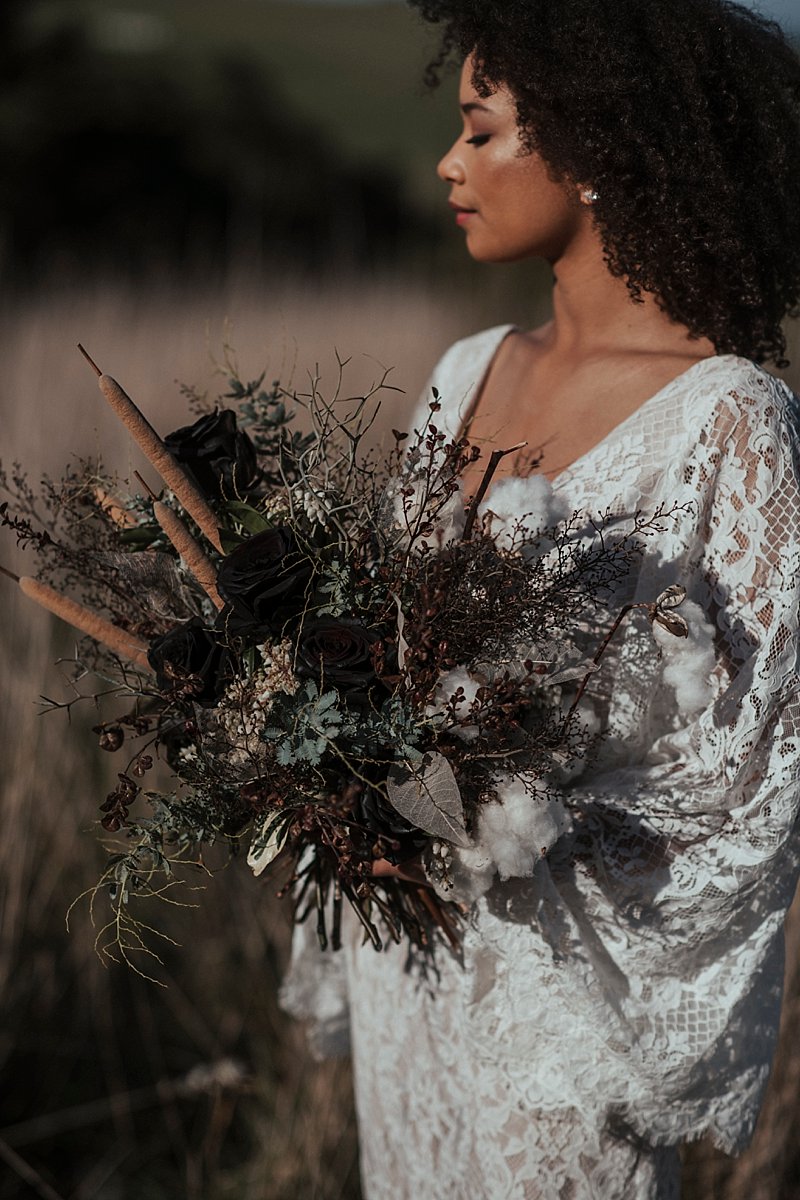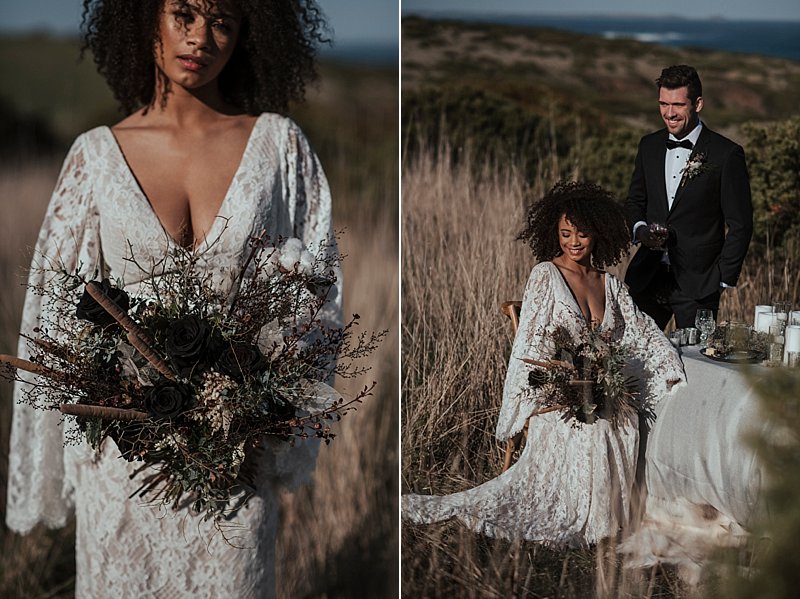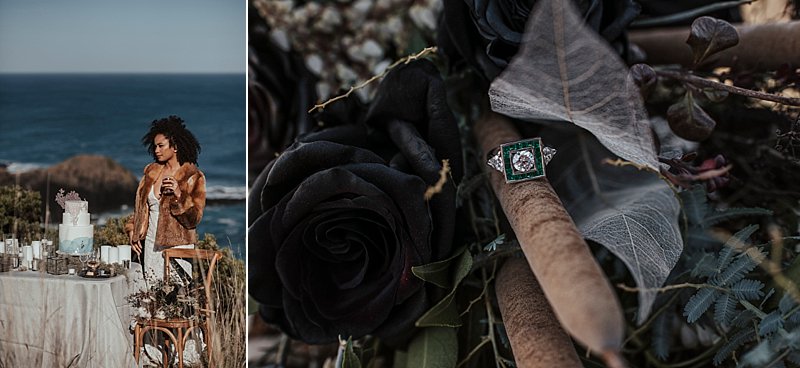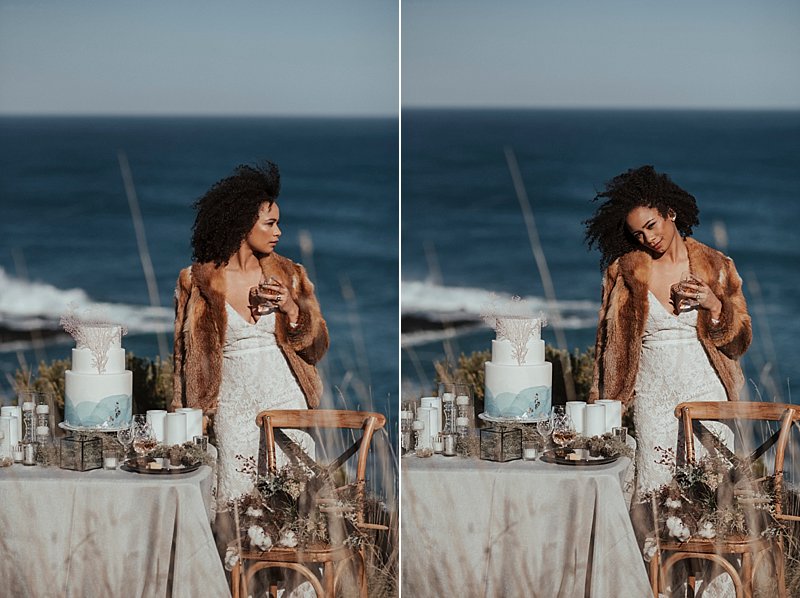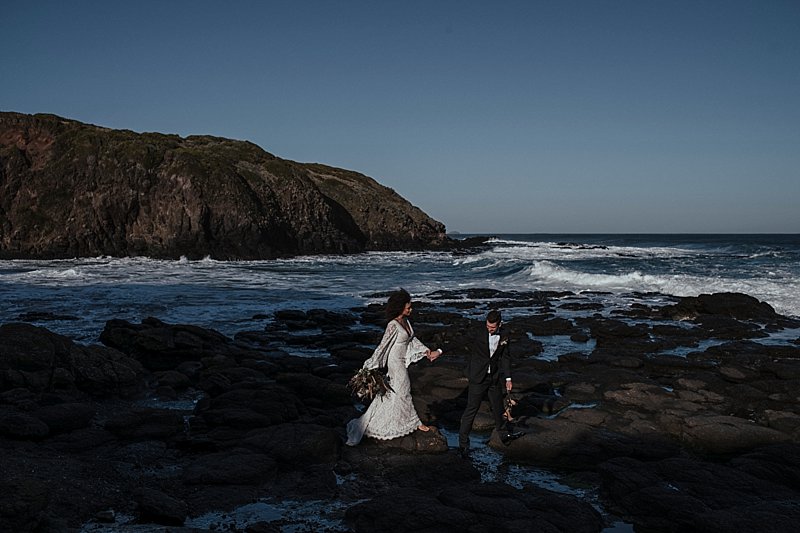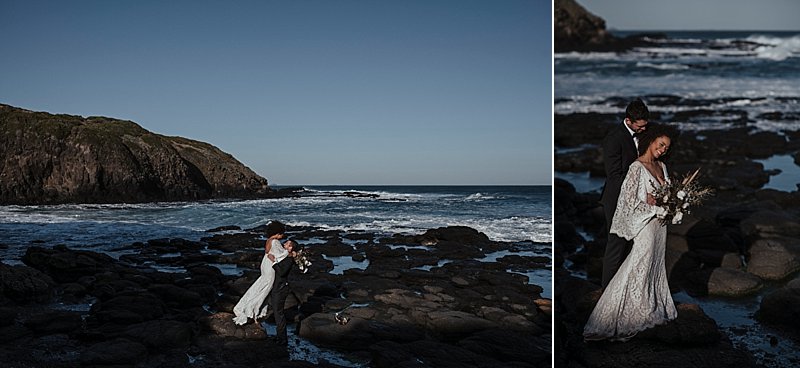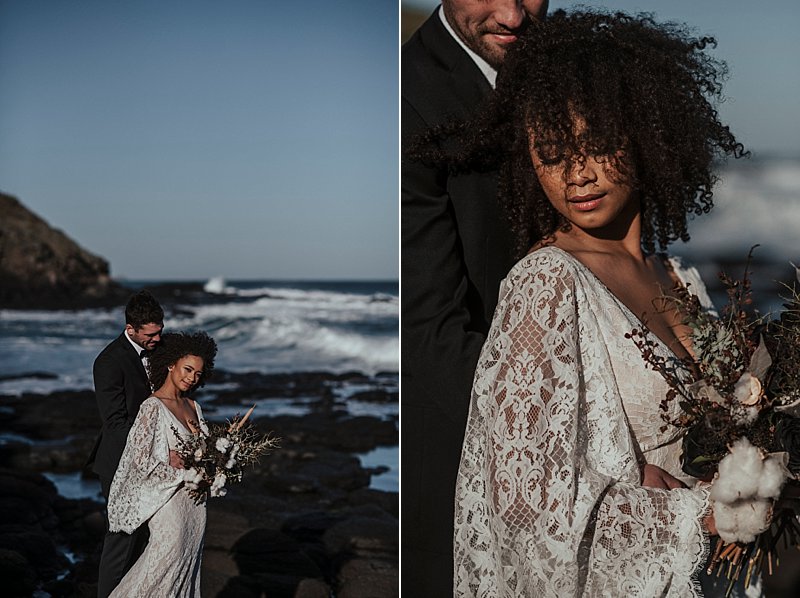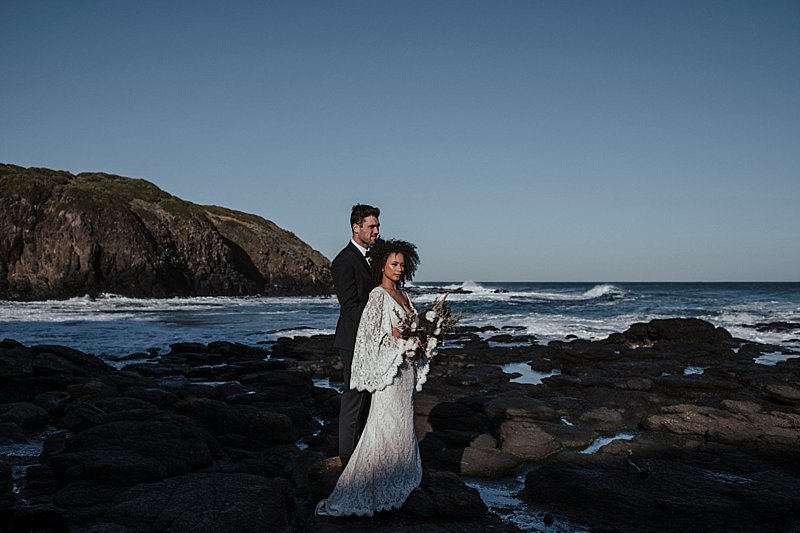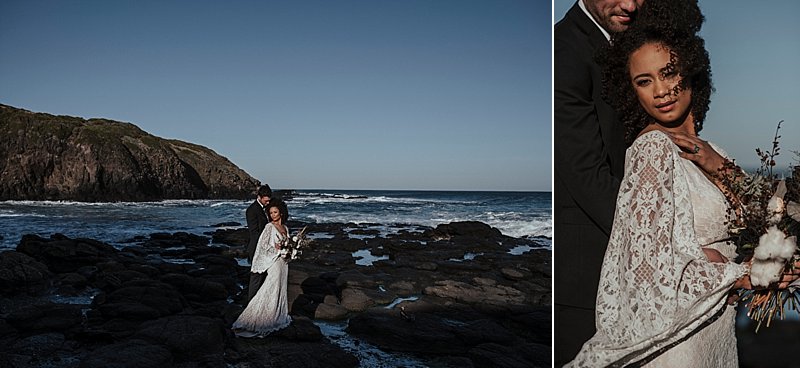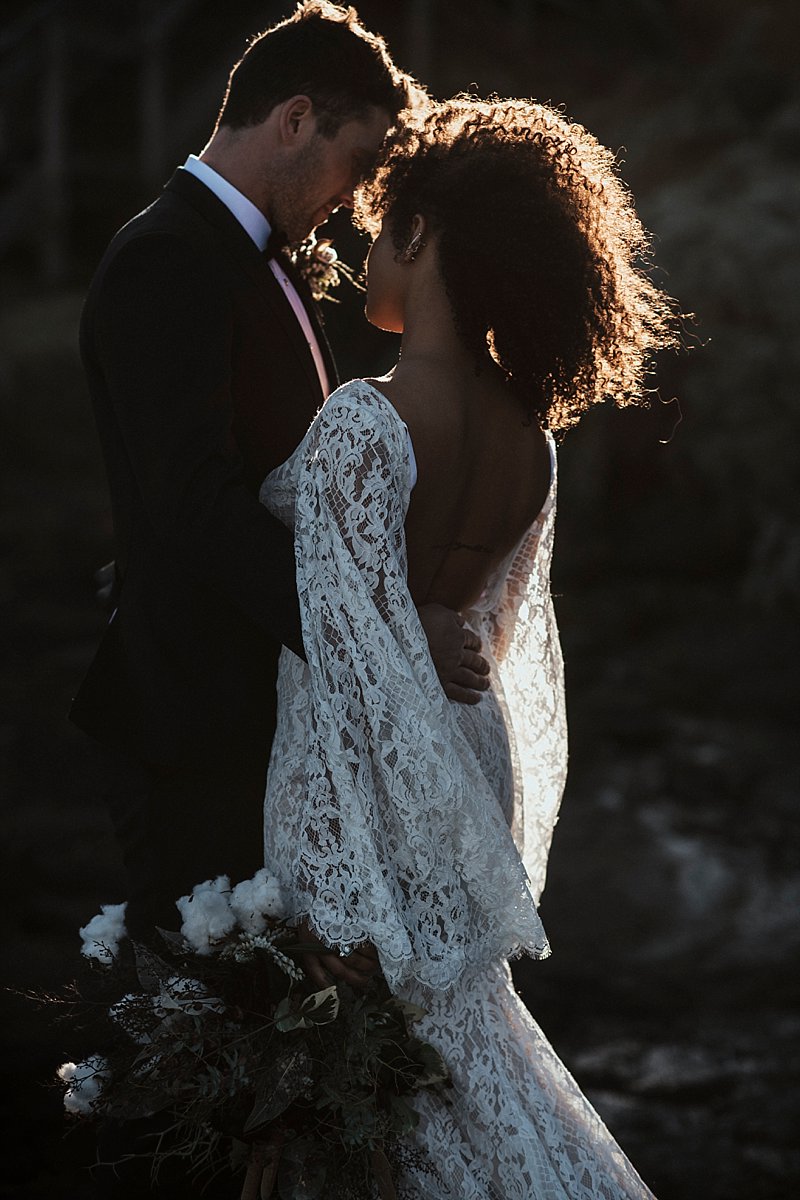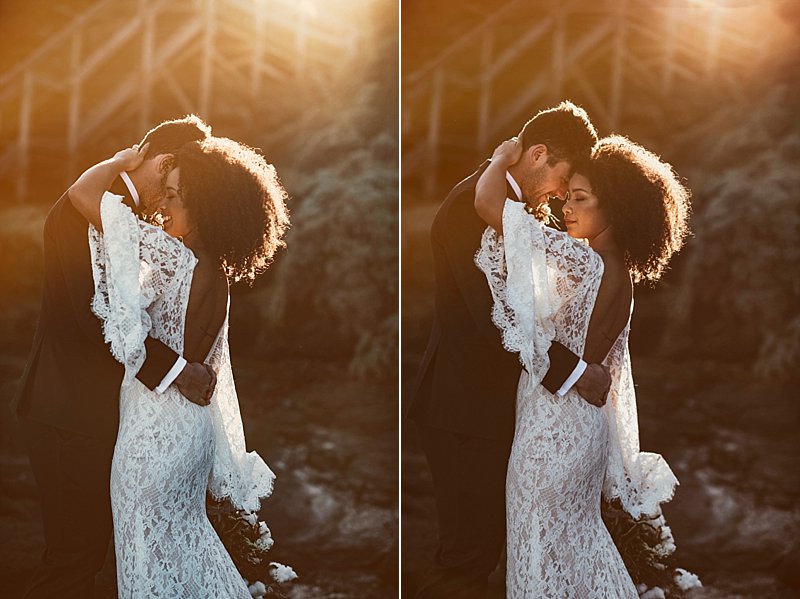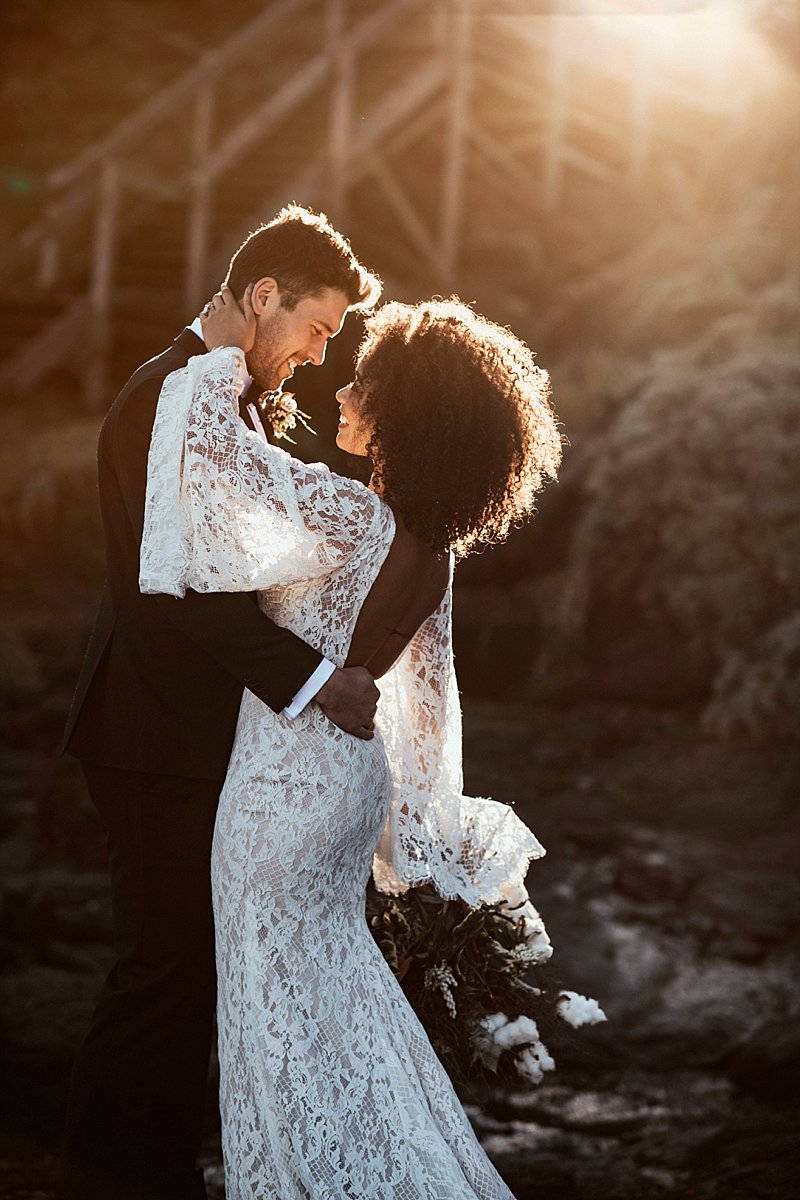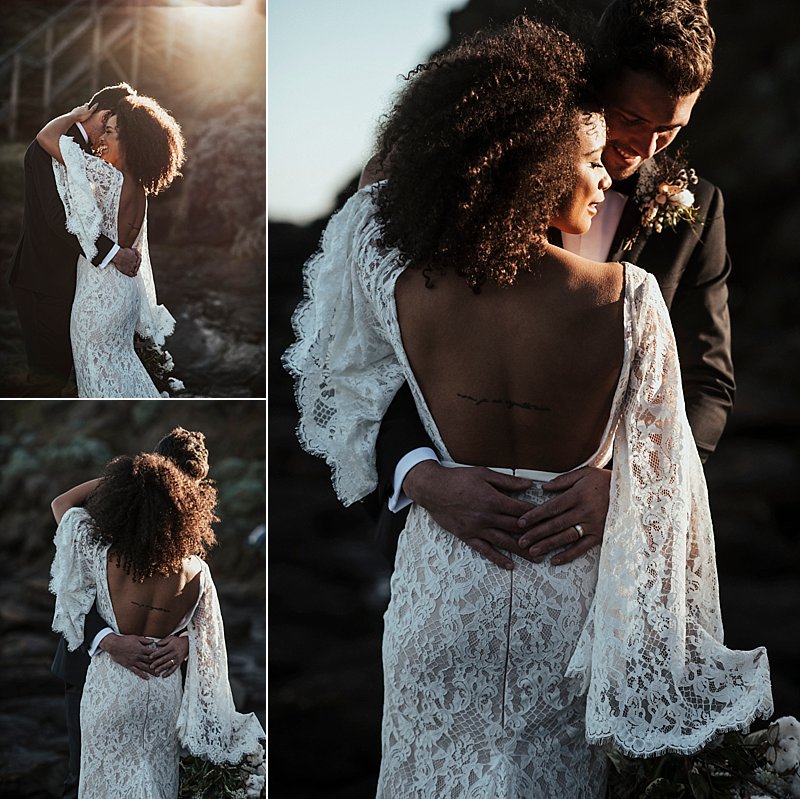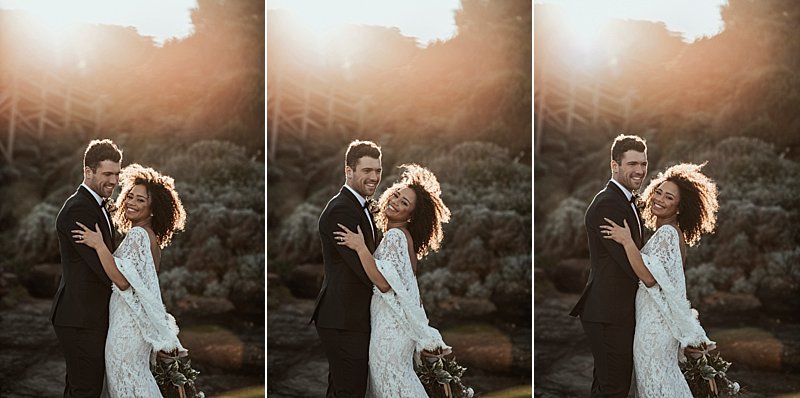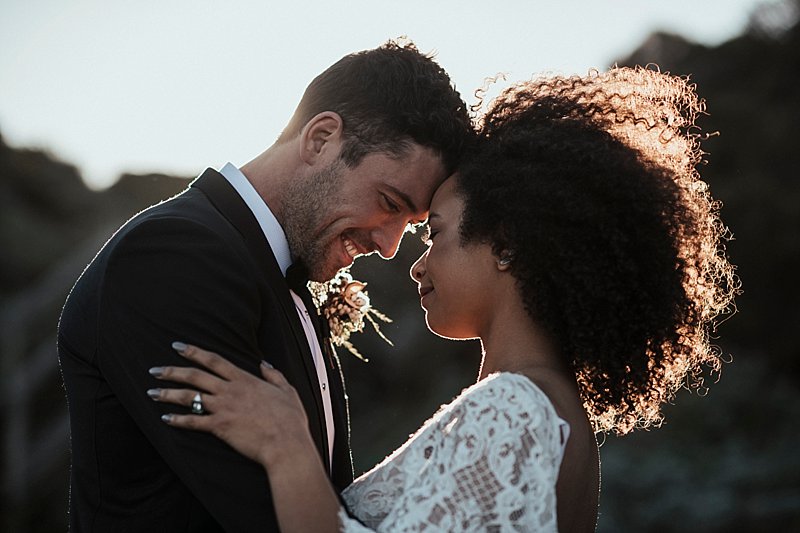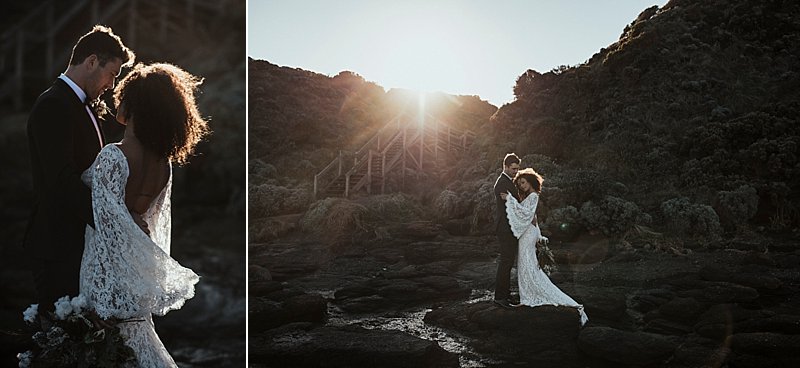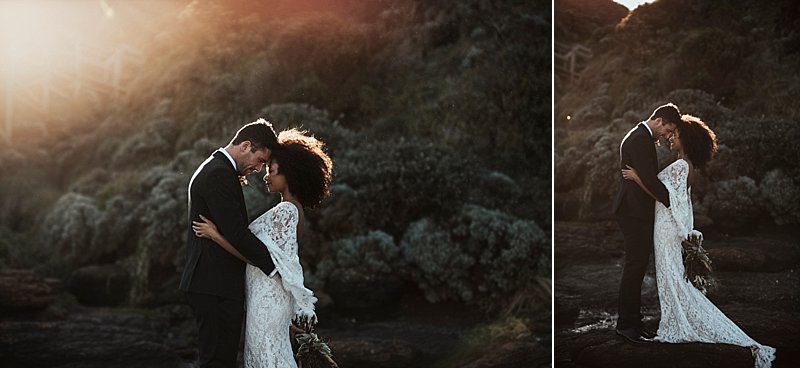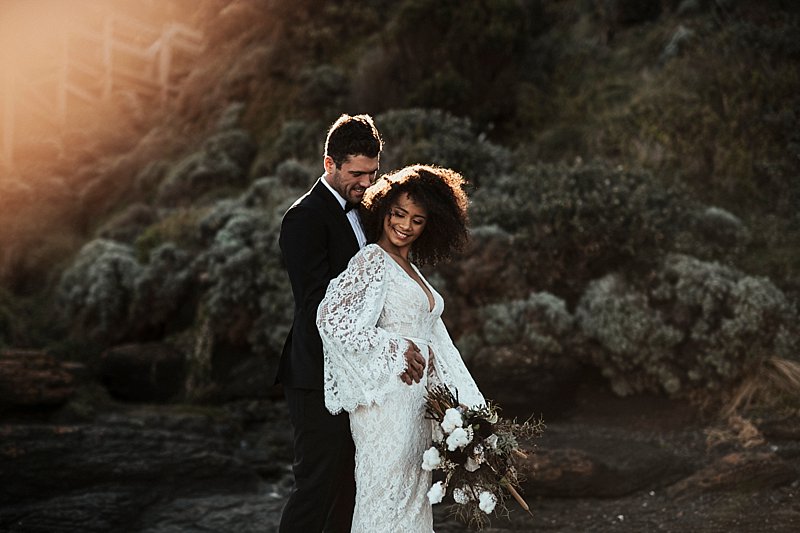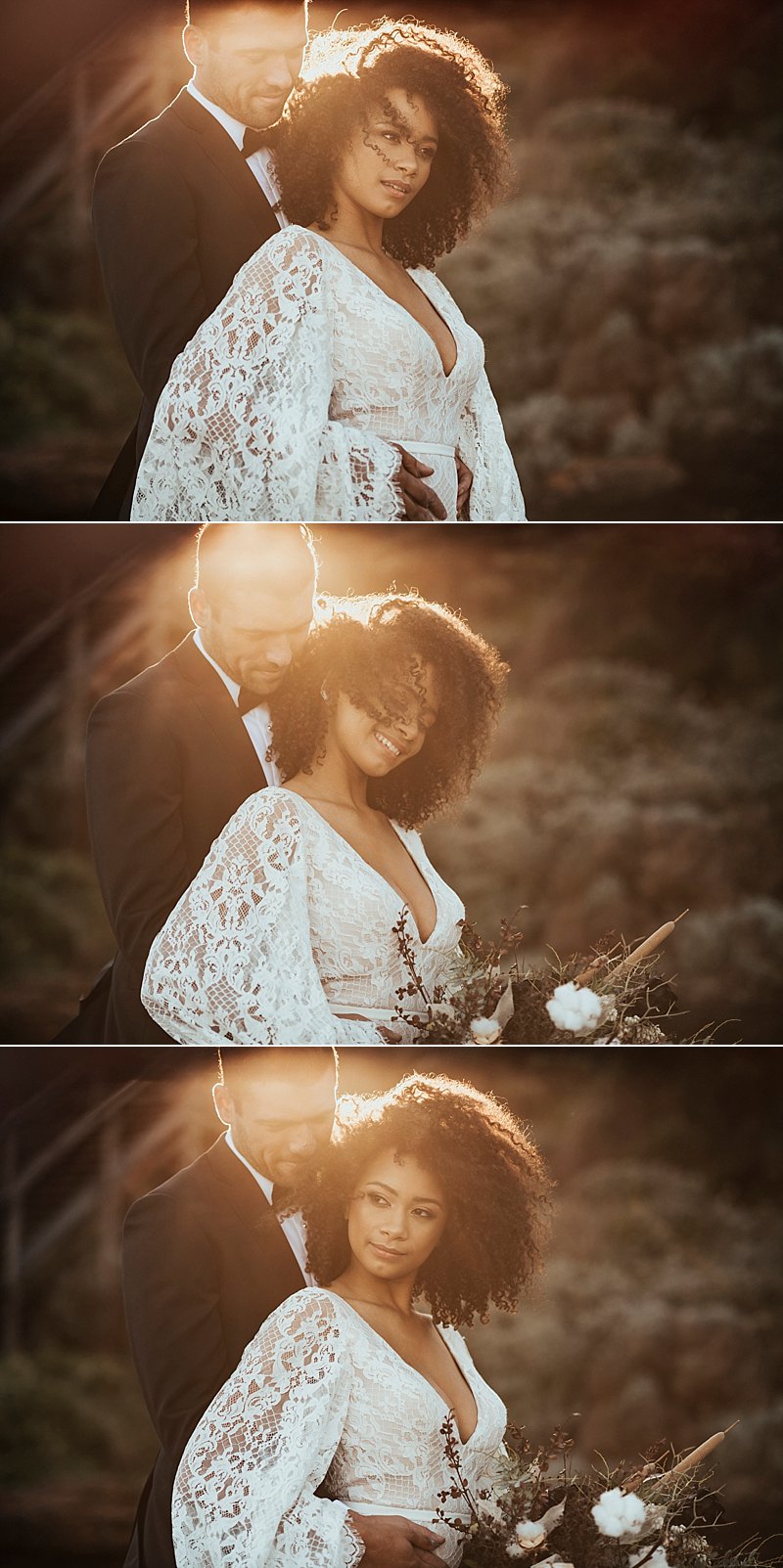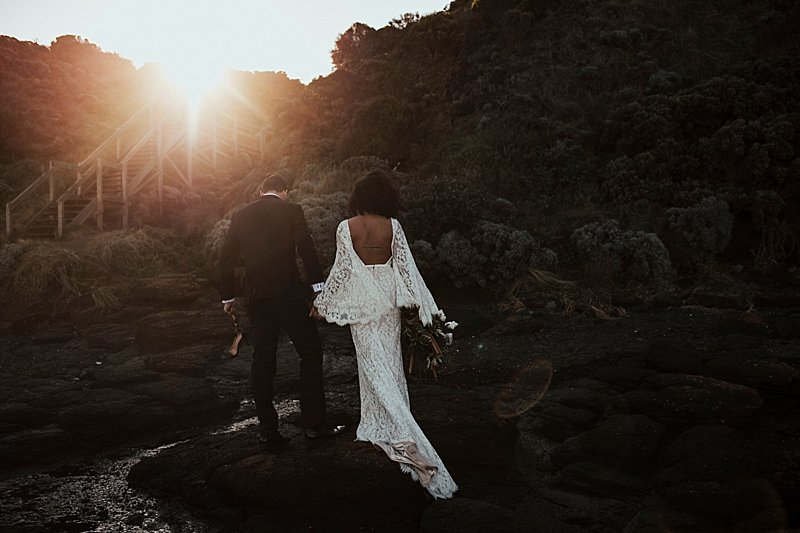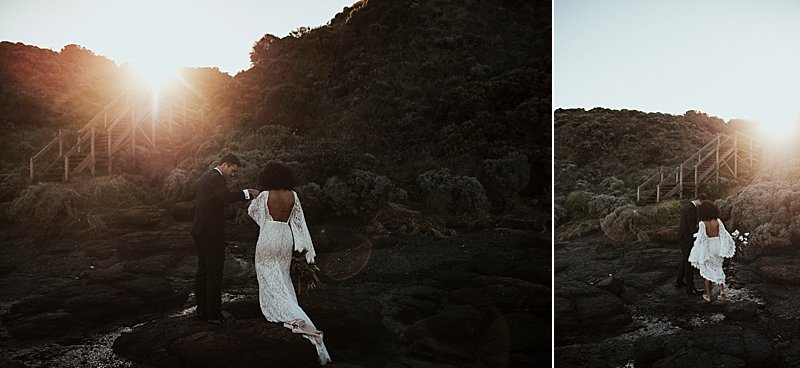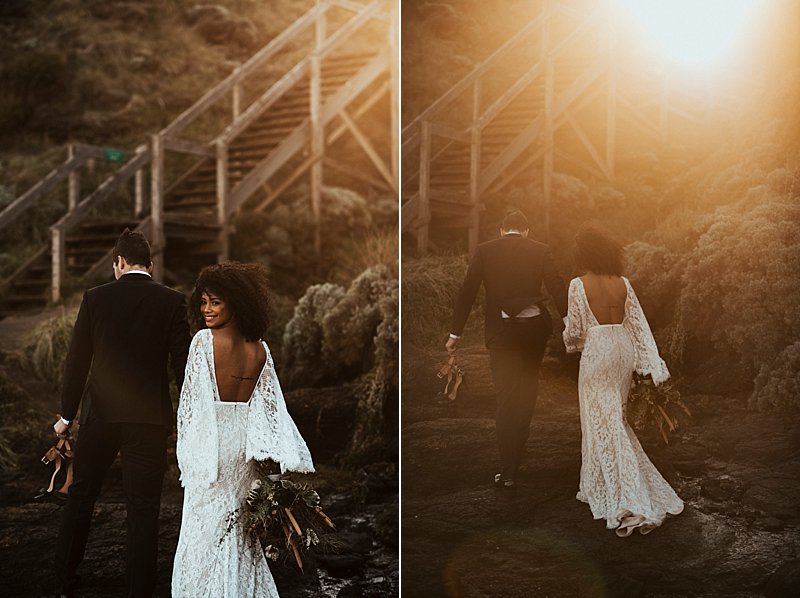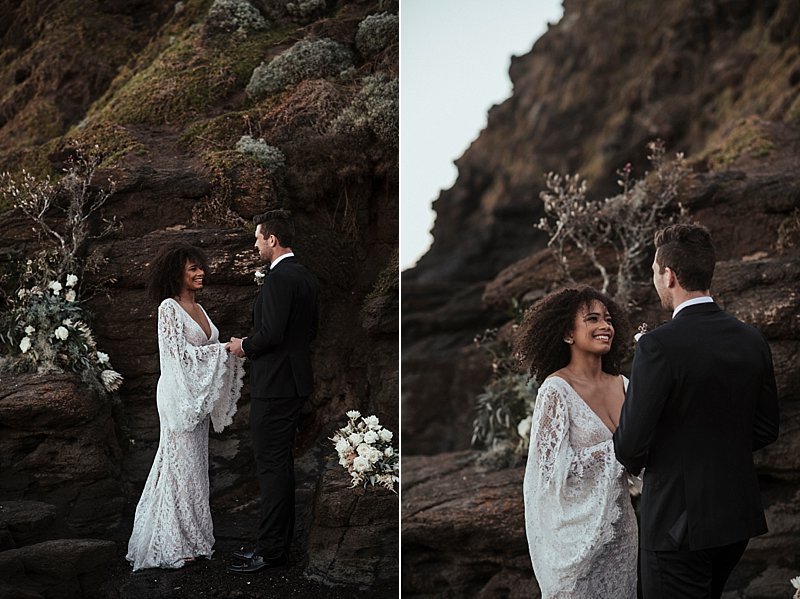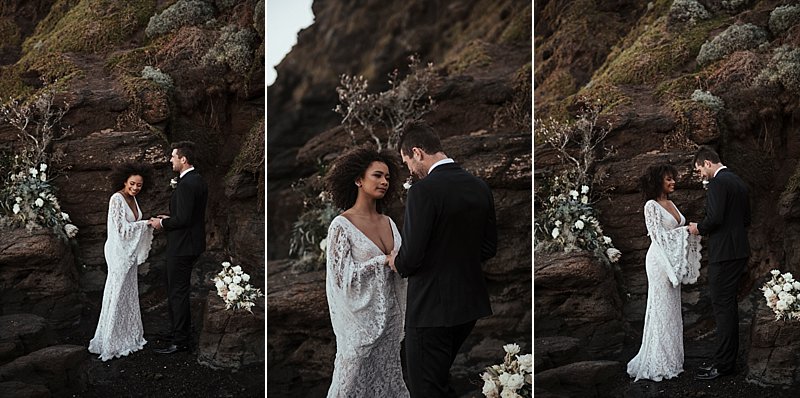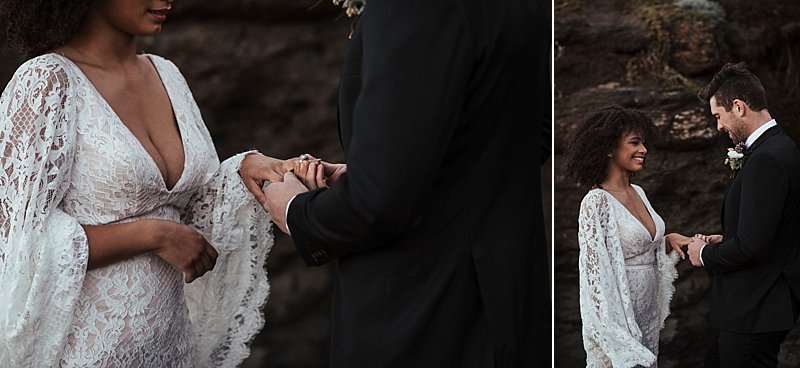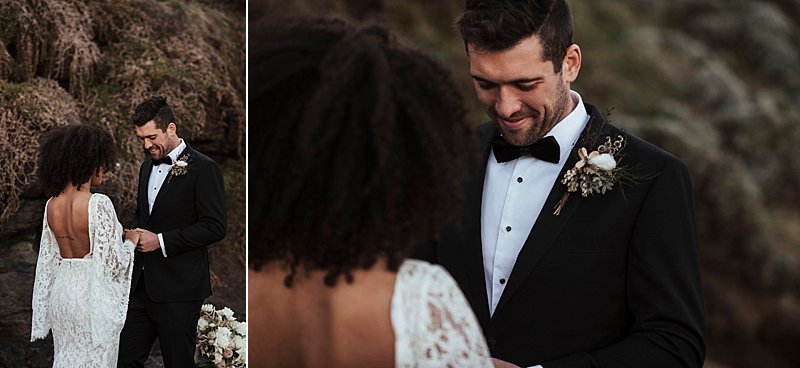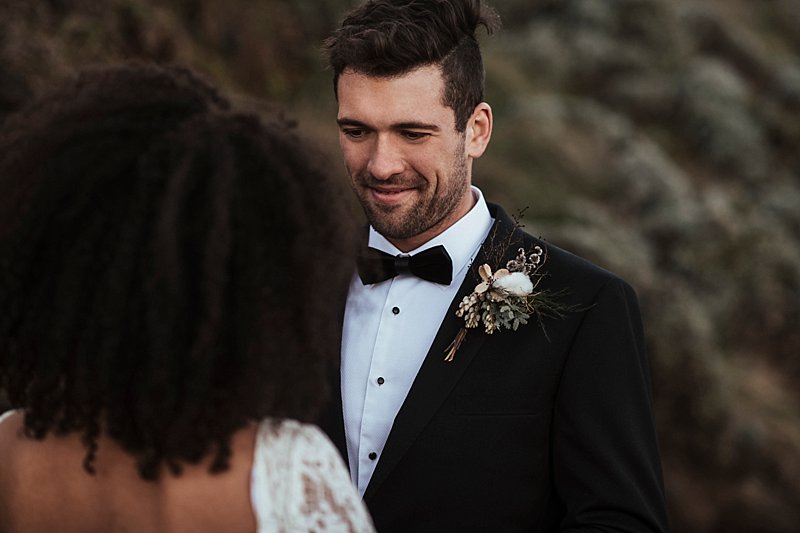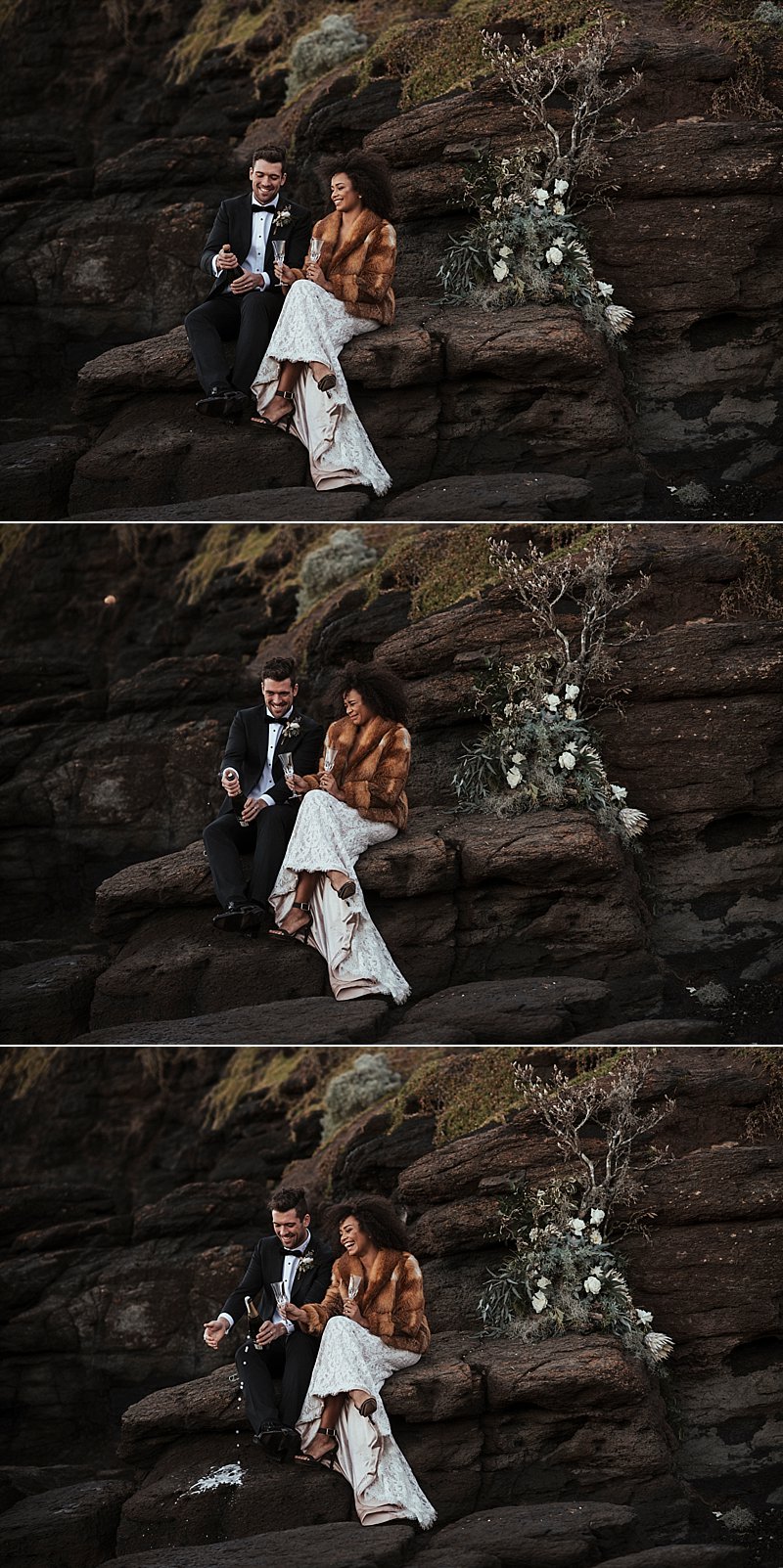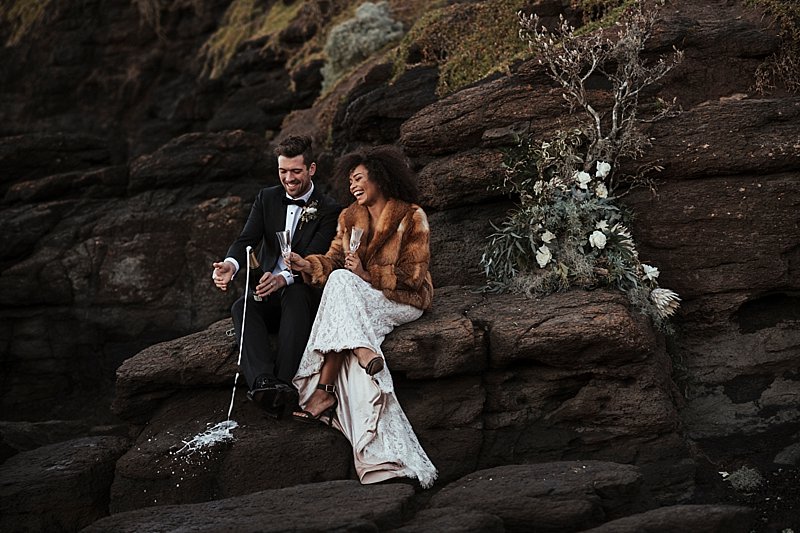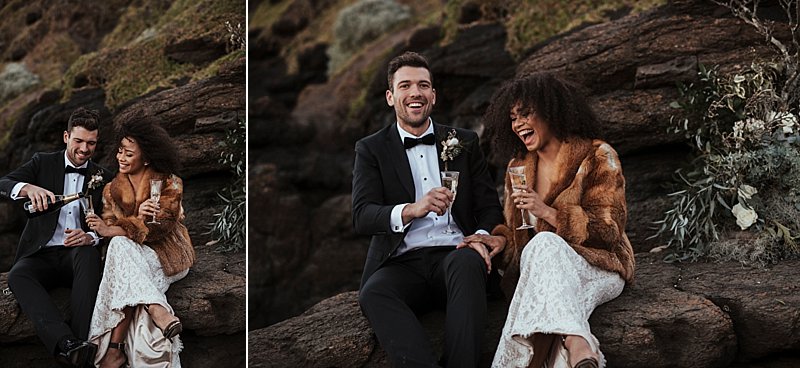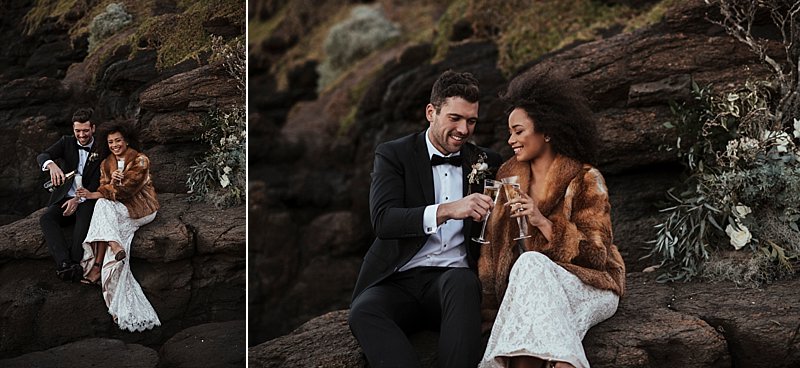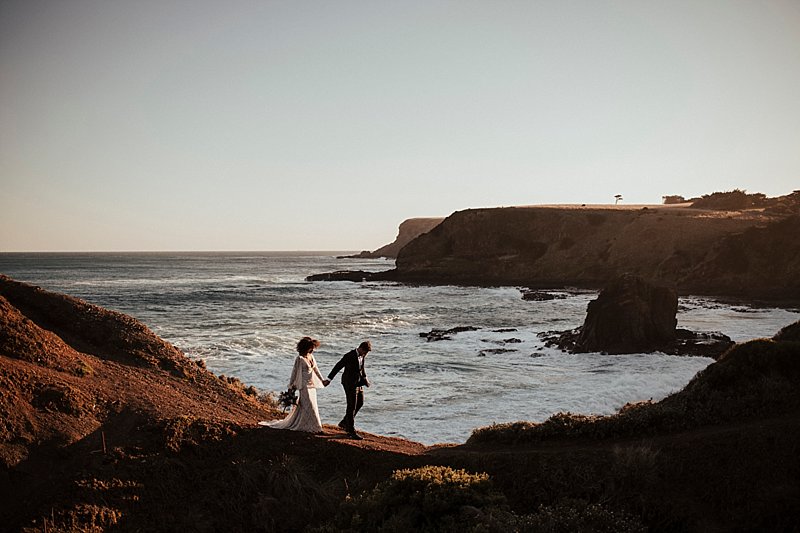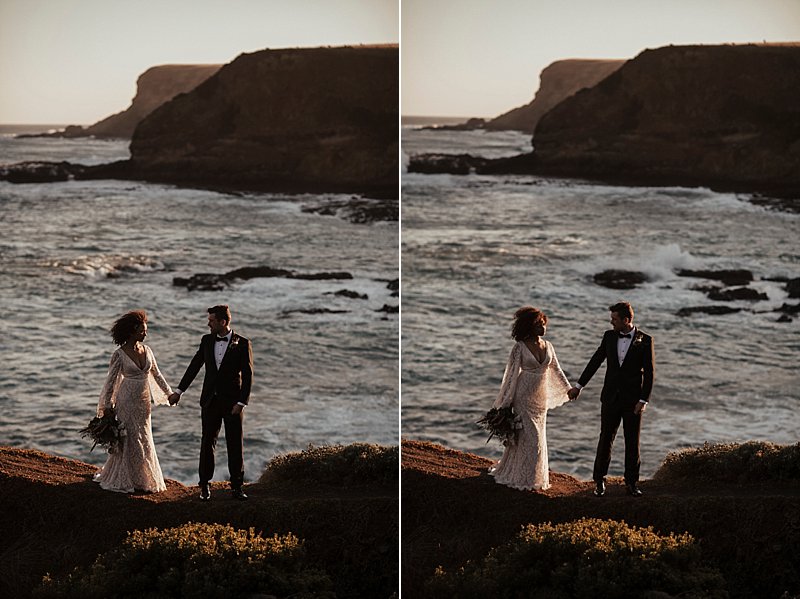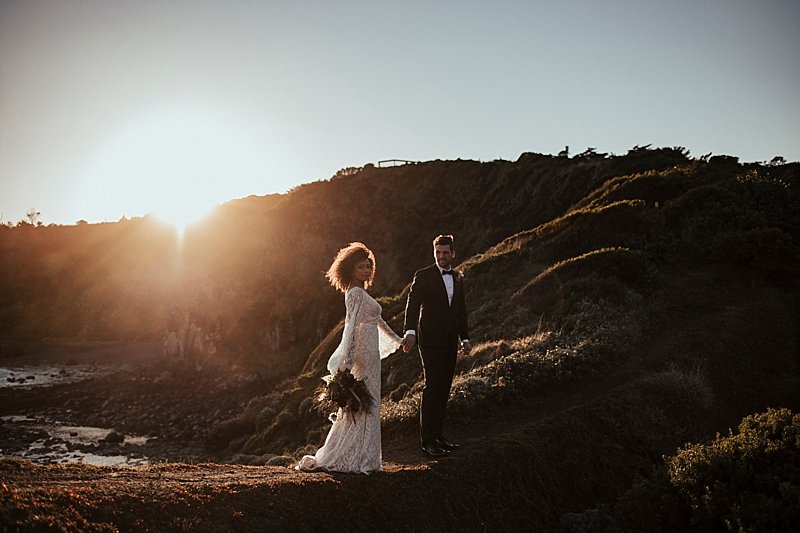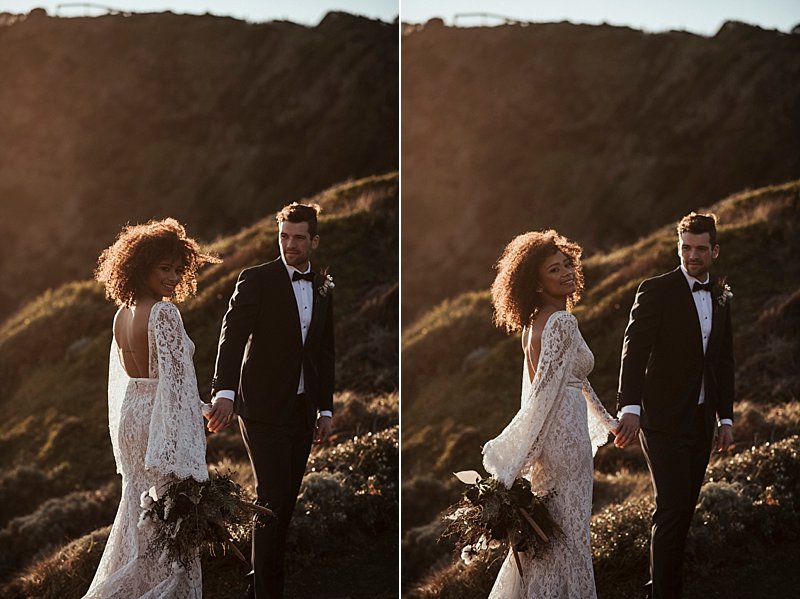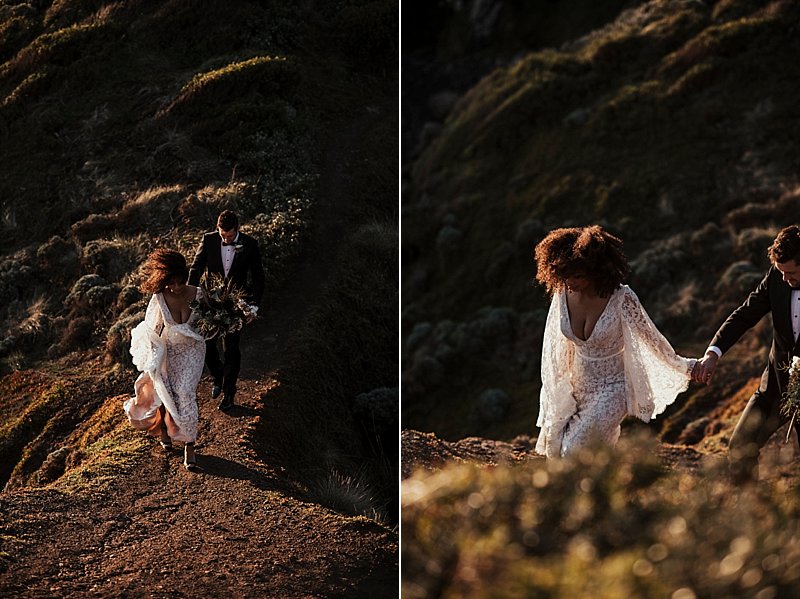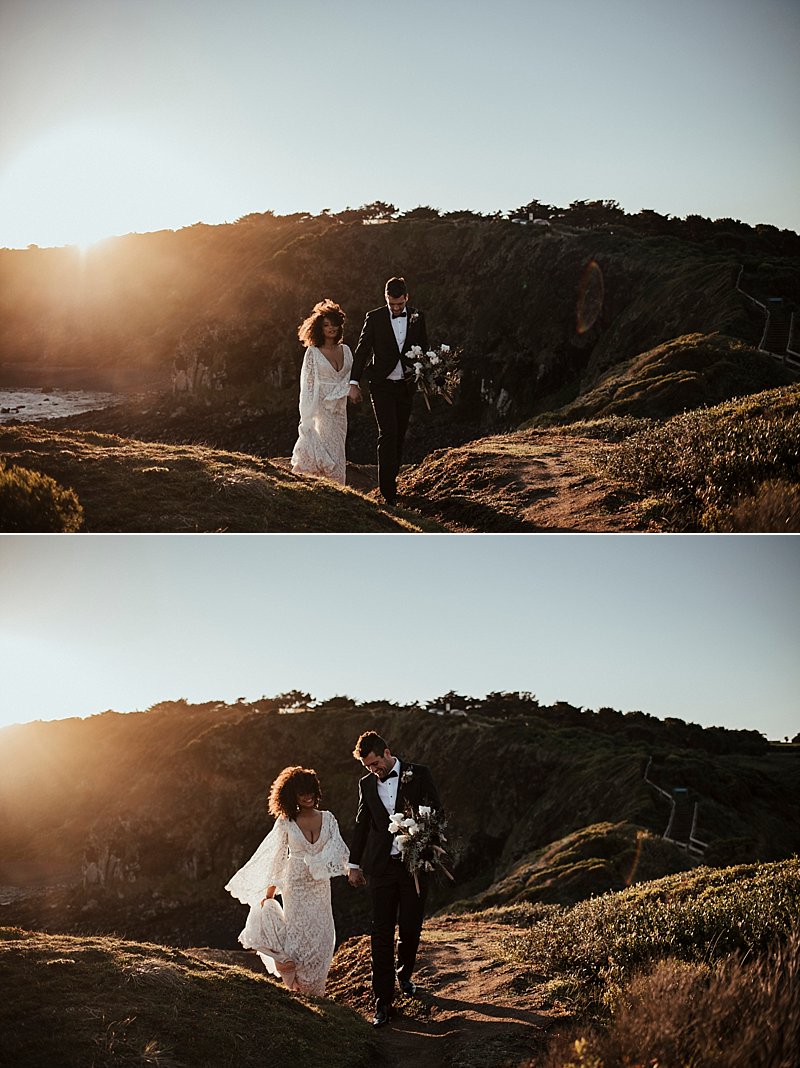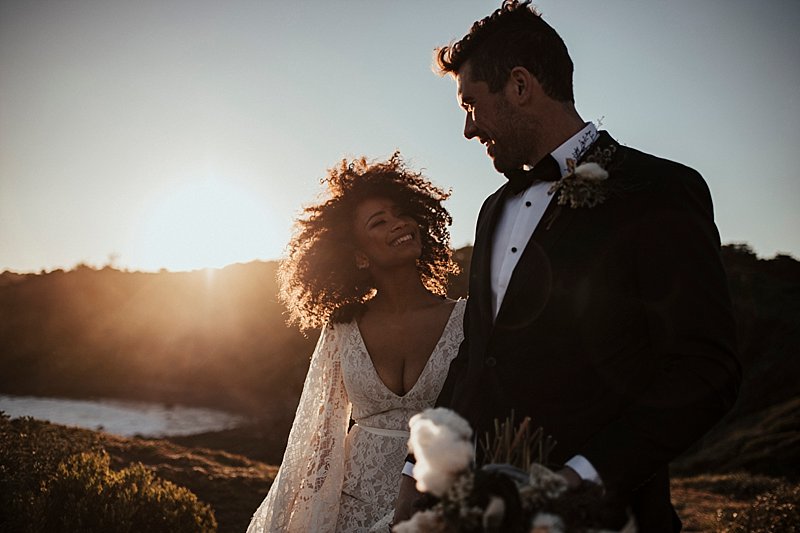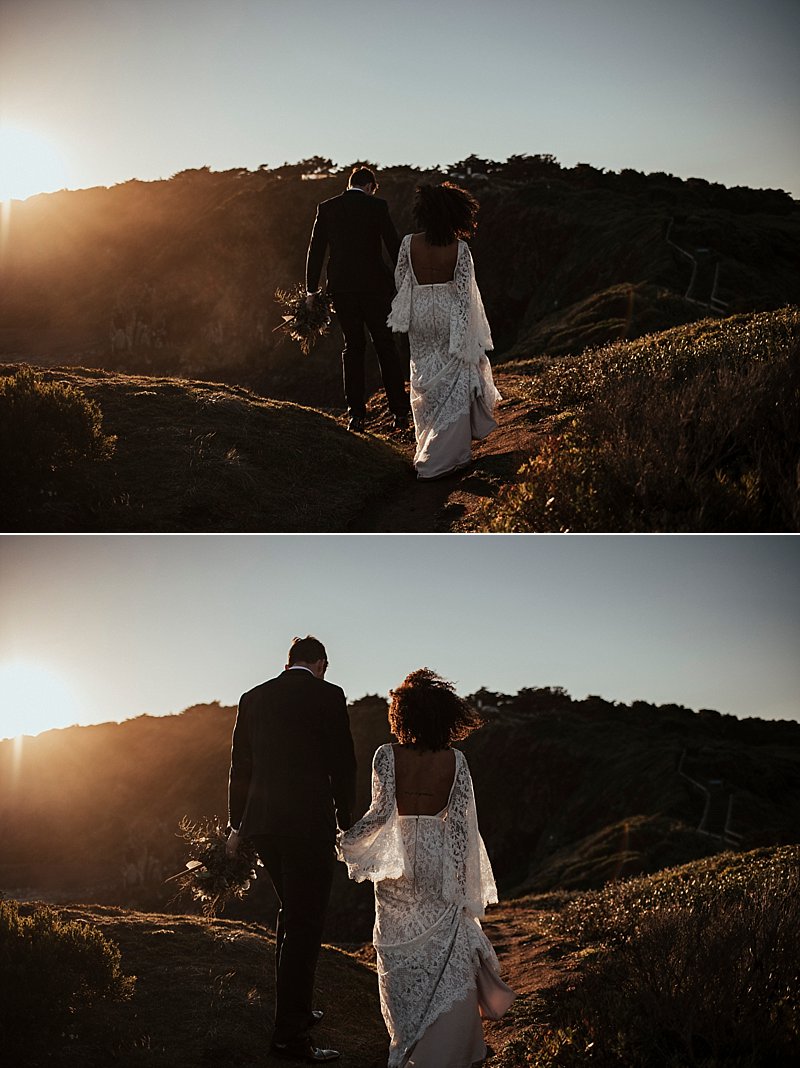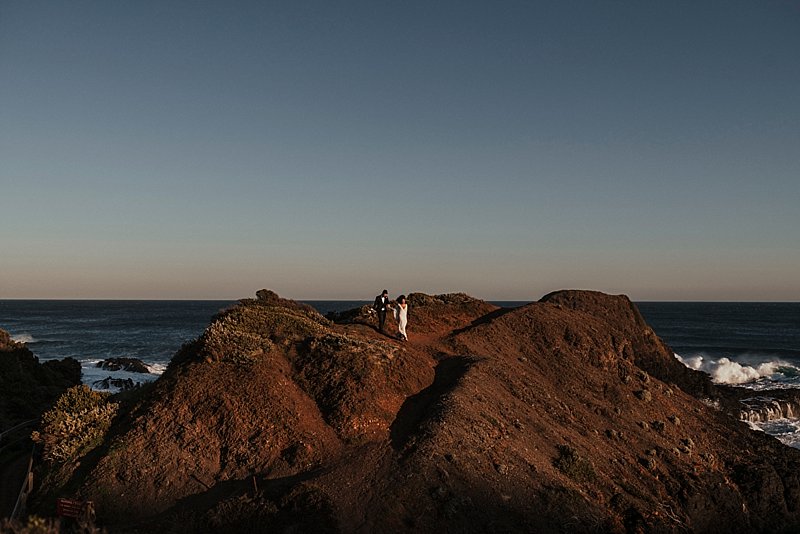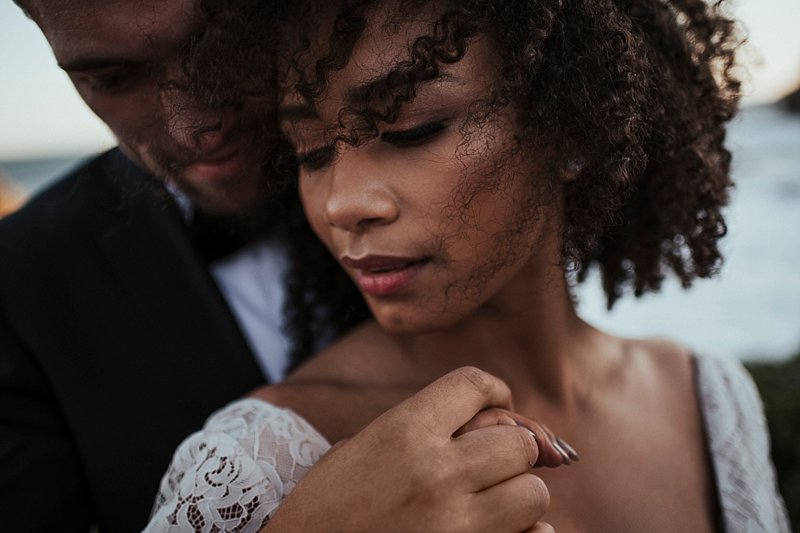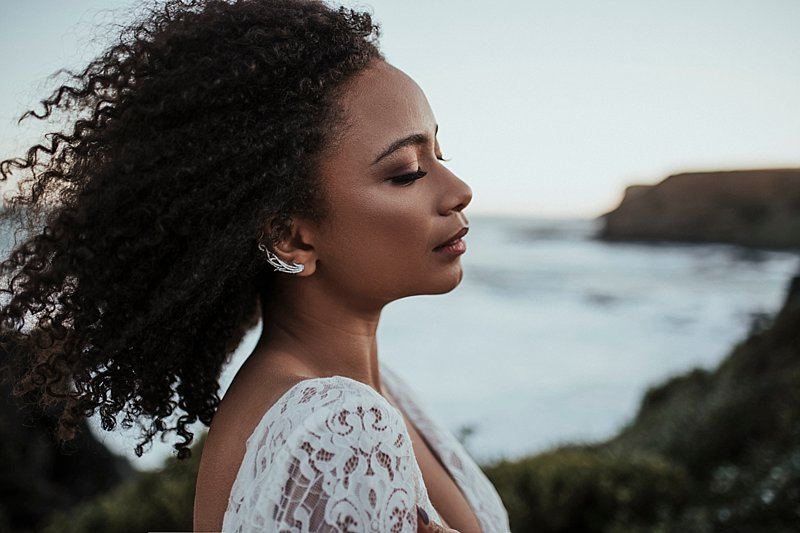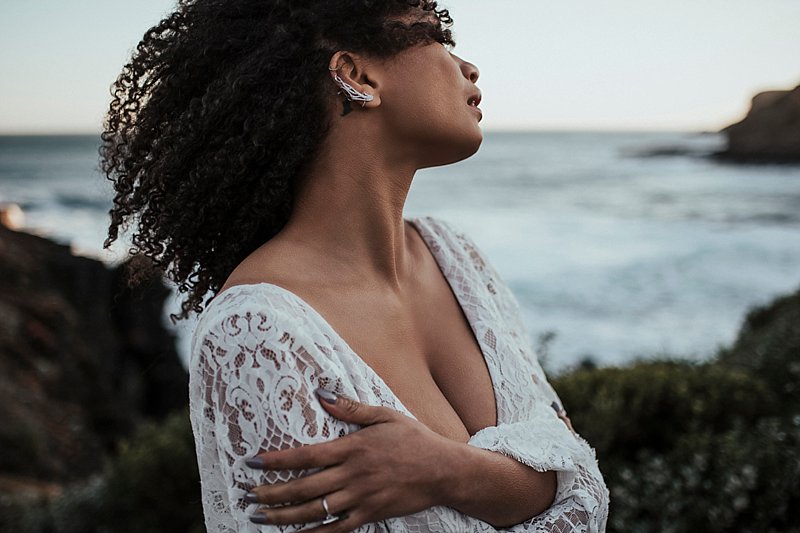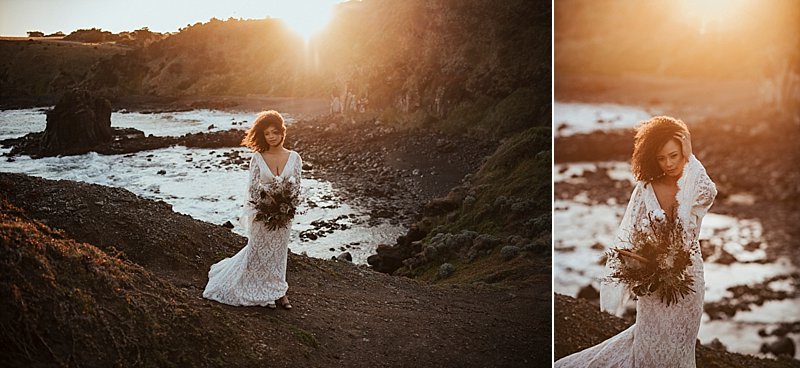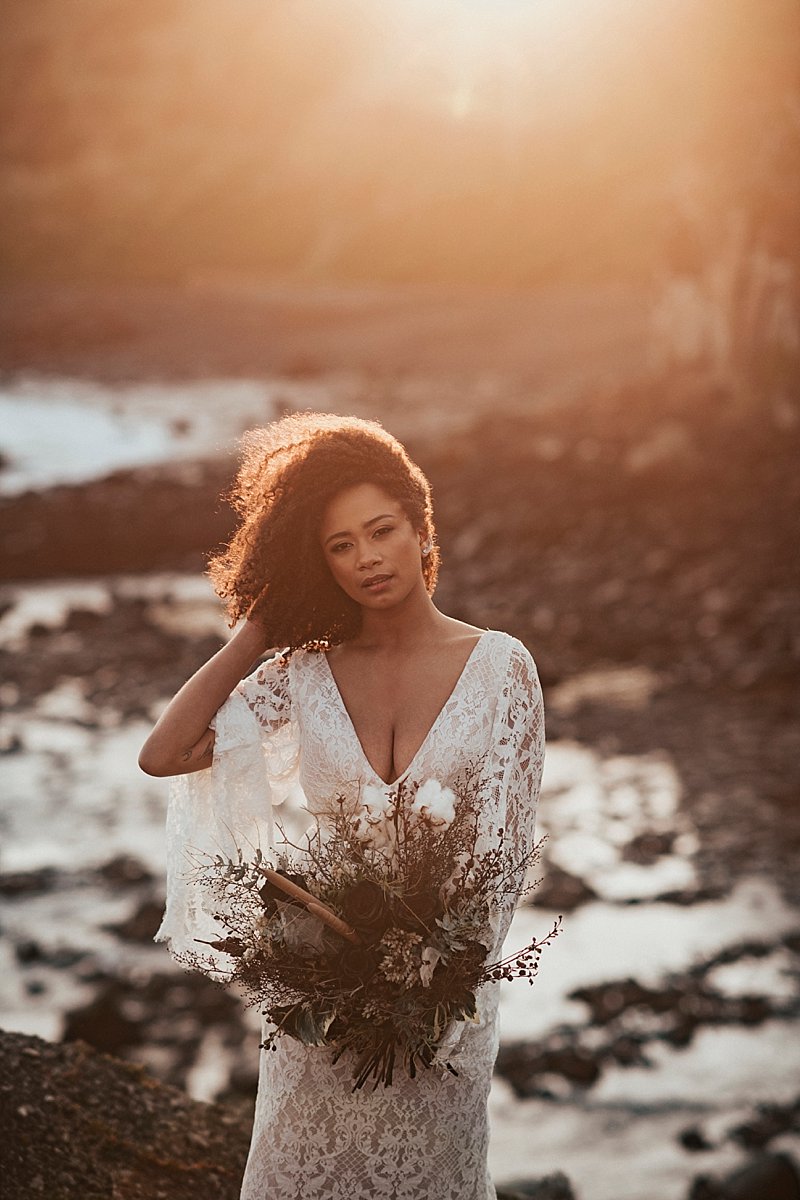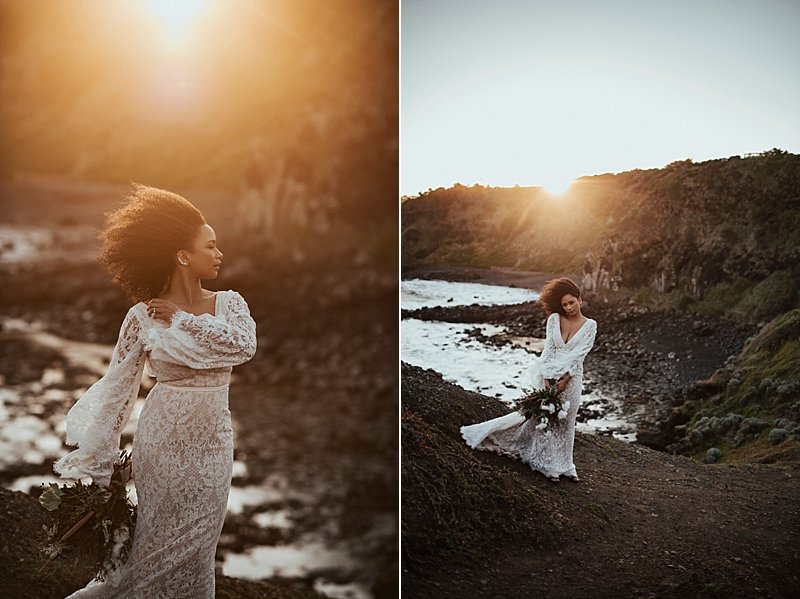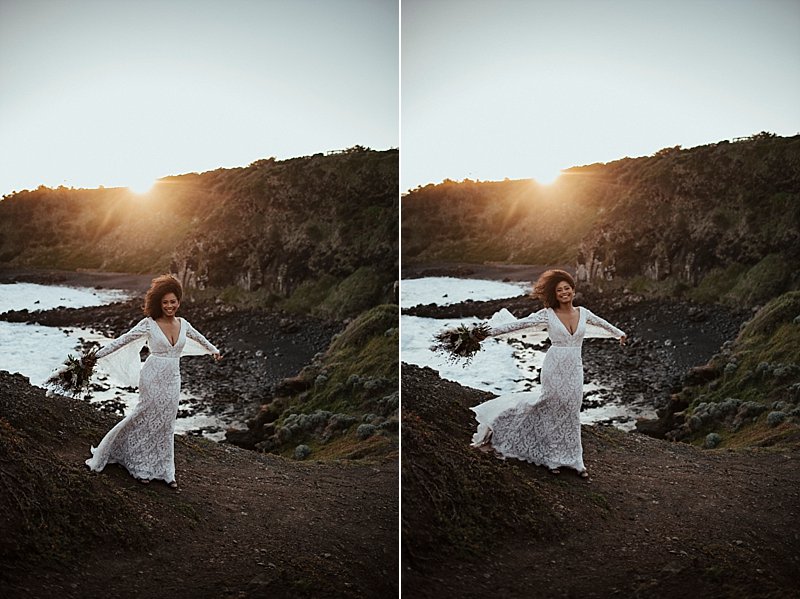 The Creative Team
Location // Flinders Blow Hole // Mornington Peninsula
Photographer // Genelle from Immerse Photography
Florist & Styling // Ellie & Alison from Hello Blossoms
Linen // Lara/Katie from Di Simmons Linen Hire
Make Up / Katie Winkler Makeup
Cake/Fudge // Peninsula Cake Art Nicole
Dress // One Day Bridal
Suit // Mickey Blue
Rings // Sally Rose Whitelabel
Jewellery // Jeanette Maree
Stationery // Menus, Place Cards, Drink Tags // Sketch and Etch
Models // Aurelia St Clair @aureliadaily & Mitch Lindsay @mitch.lindsay_