Simon and Tierney have been together for five years, four months, nine days, eight hours and forty-eight minutes. Not that they're keeping count.
When you find that person you can spend hours upon hours with, day after day, year after year, and still not feel like you need some "me-time", you better put a ring on it, right? And that's what Simon did on a Yarra Valley winery deck at sunset, when he asked Tierney to be his wife. Apparently, he was so nervous it was more like tierneymacgregorwillyoumarryme – but proper pronunciation aside, she said yes nonetheless.
Fast-forward a couple of years, and they got married on that very same deck. Surrounded by friends, family, and their fur-baby Anuka (who completely stole the show when she ran down the aisle to give the groom-to-be a big, wet kiss), Simon and Tierney finally got to promise each other the future. Like two pieces of a puzzle, perfectly sculpted to fit into each other, they just make sense. Plus; any couple who cut their first dance short in benefit of a Shut up and dance with me party flash-mob, is our kind of couple. May we just say: this wedding was EPIC.
Yarra Valley Estate // Wedding Photography Gallery // Simon & Tierney // Photographed by Paul Osta & Genelle Bevan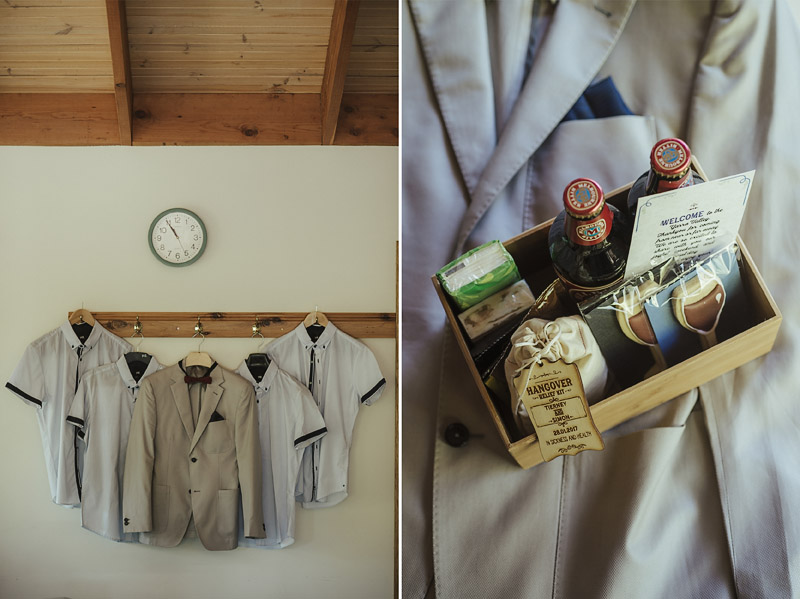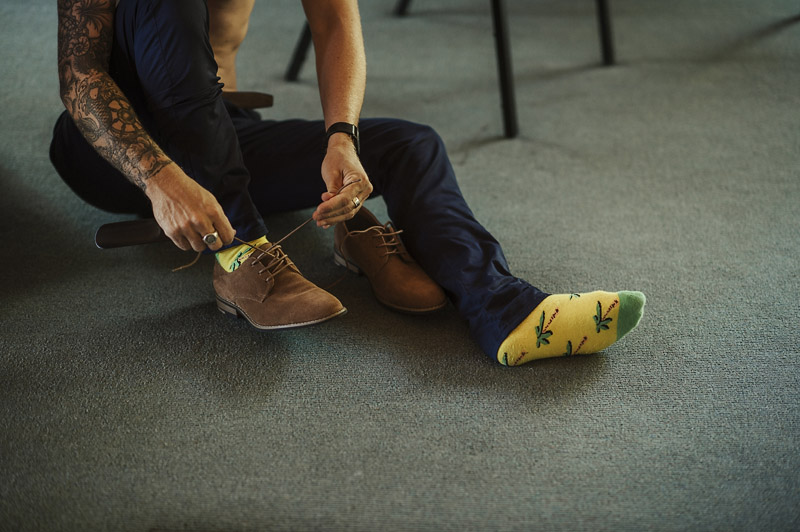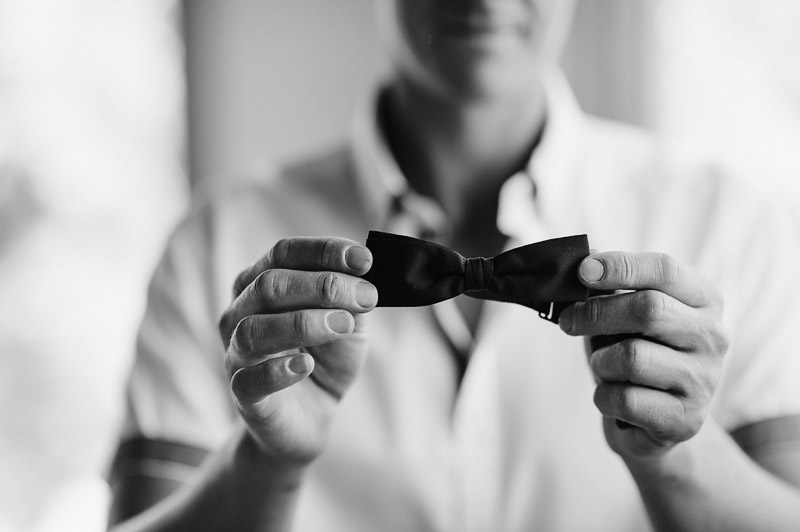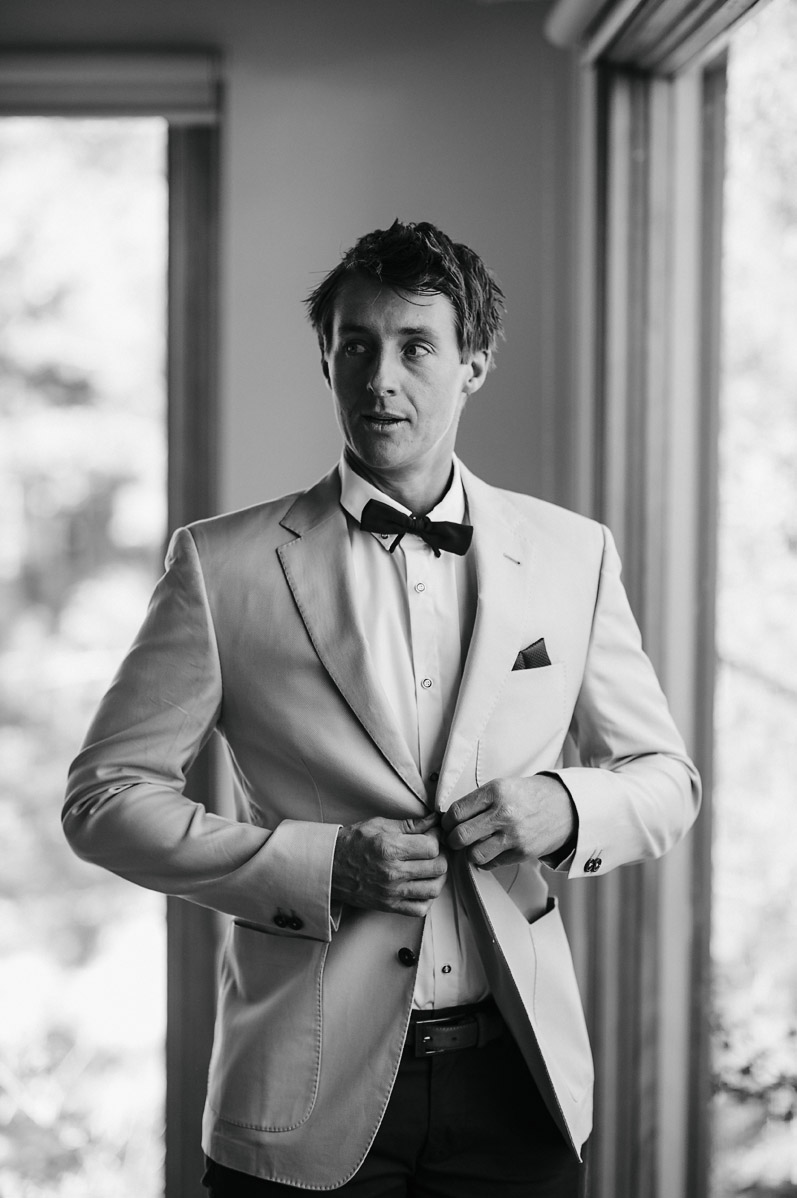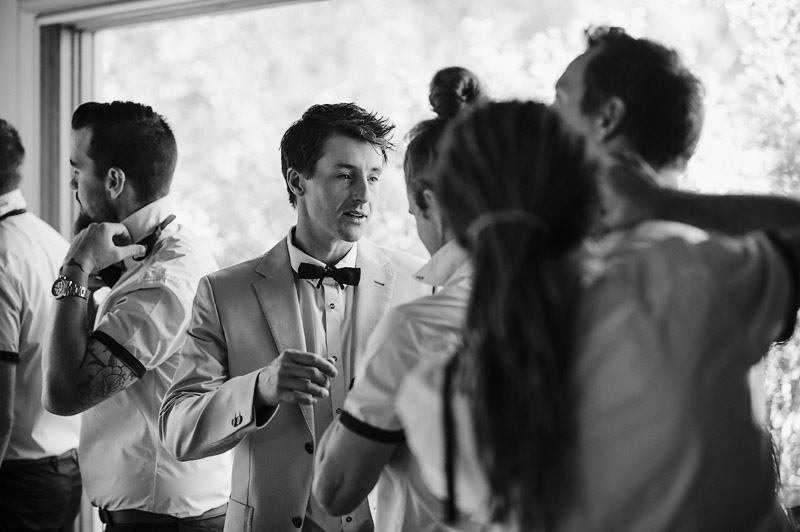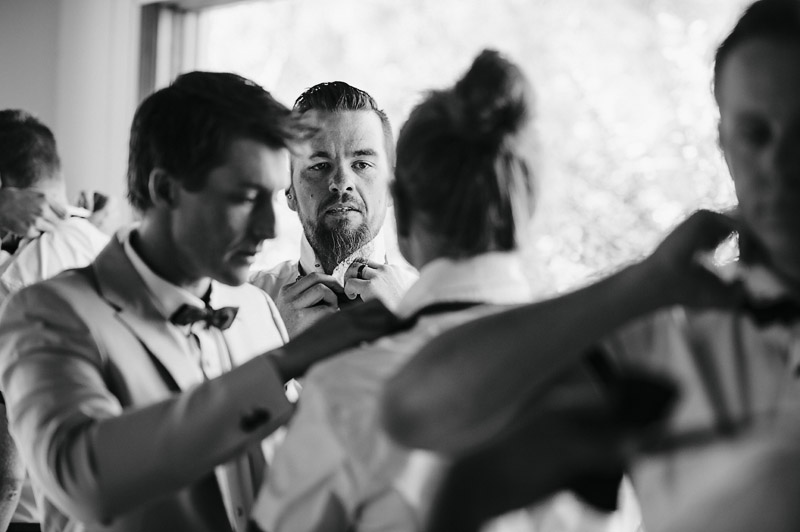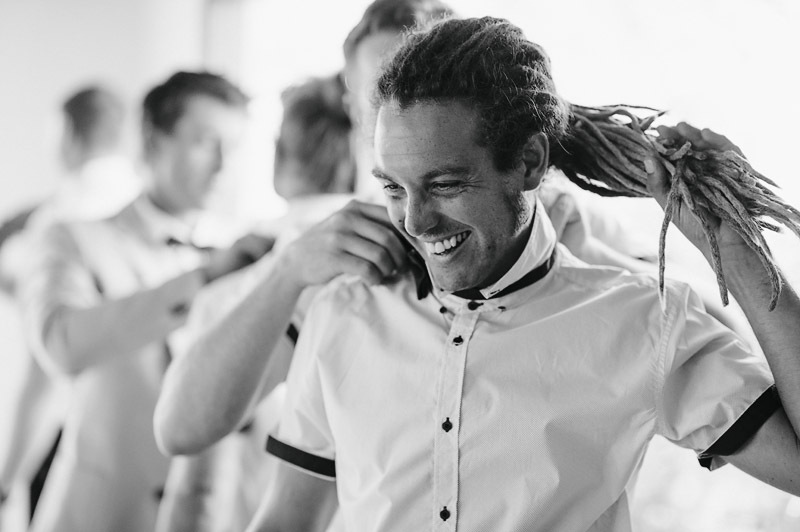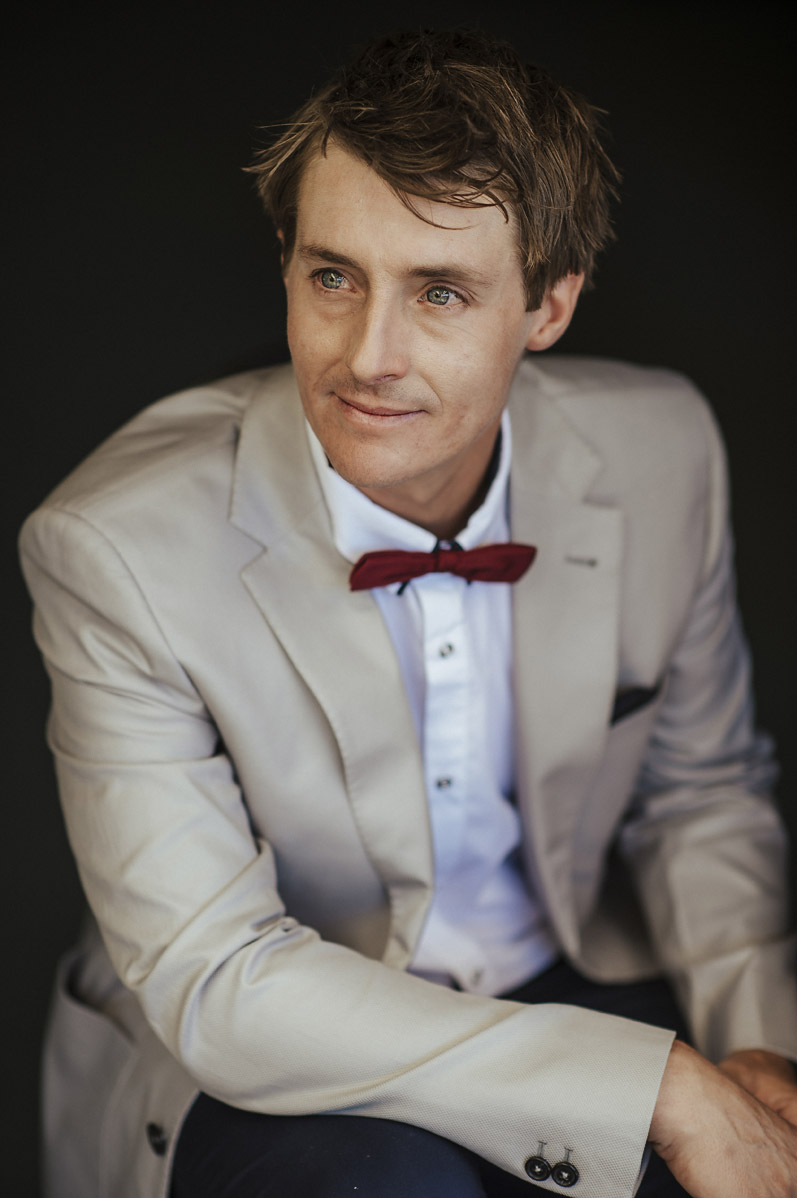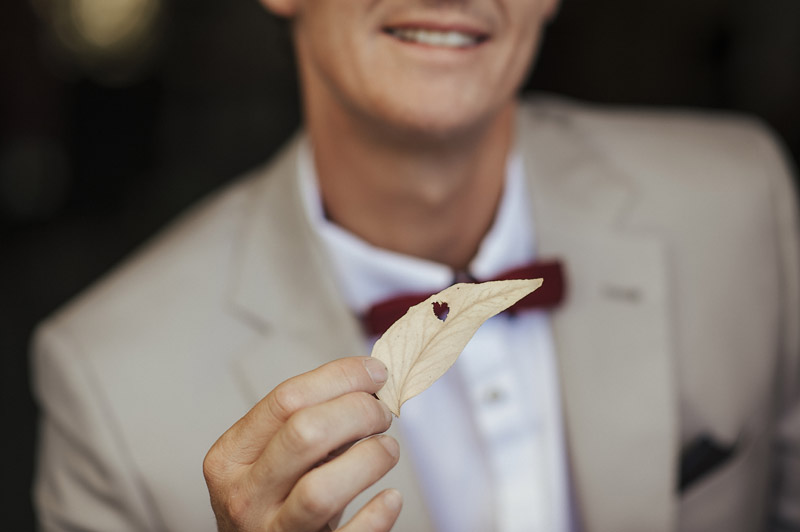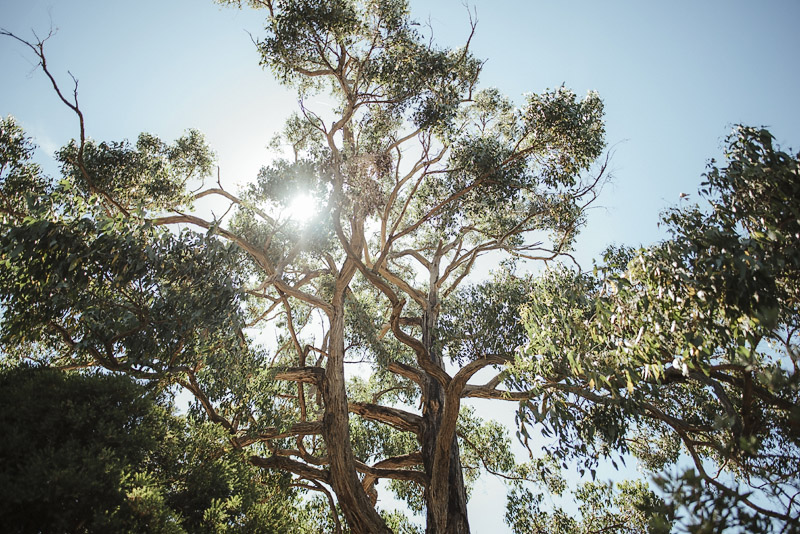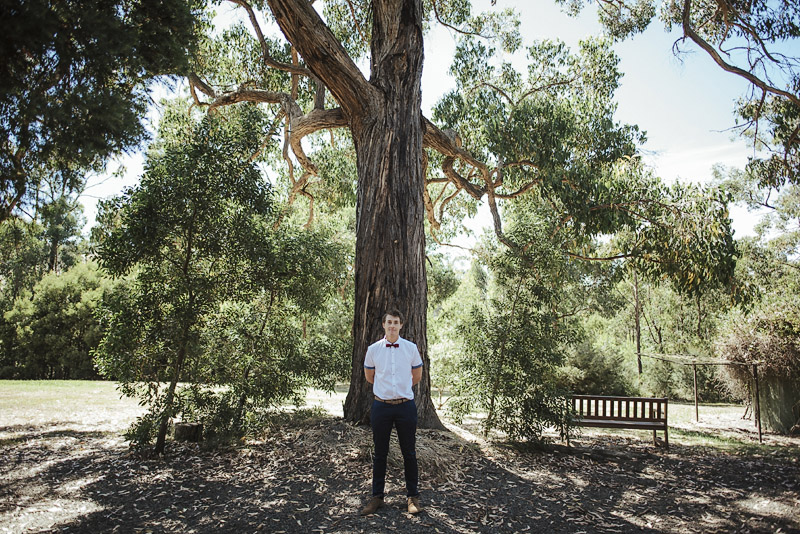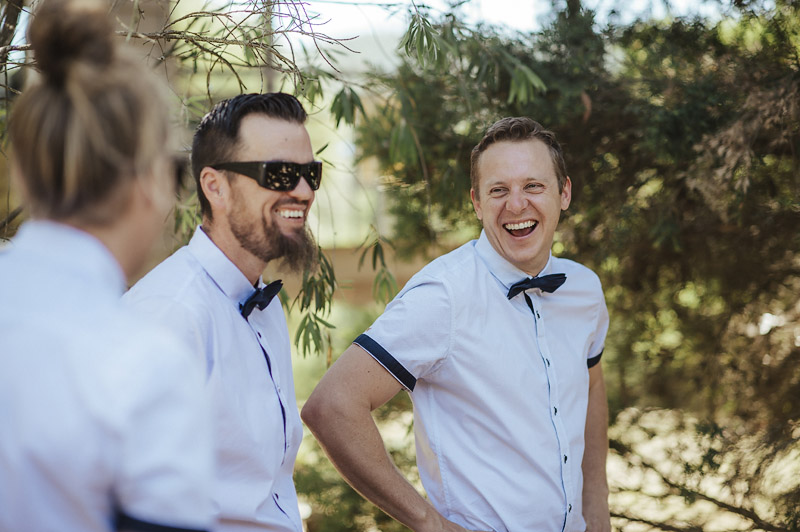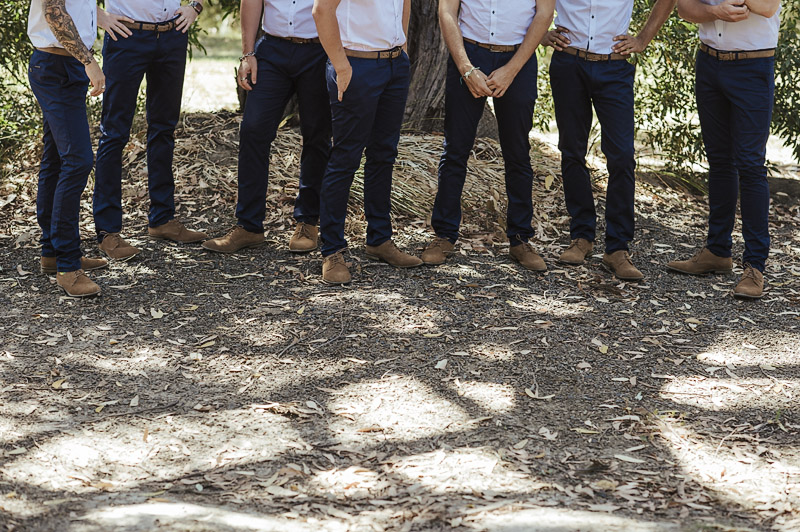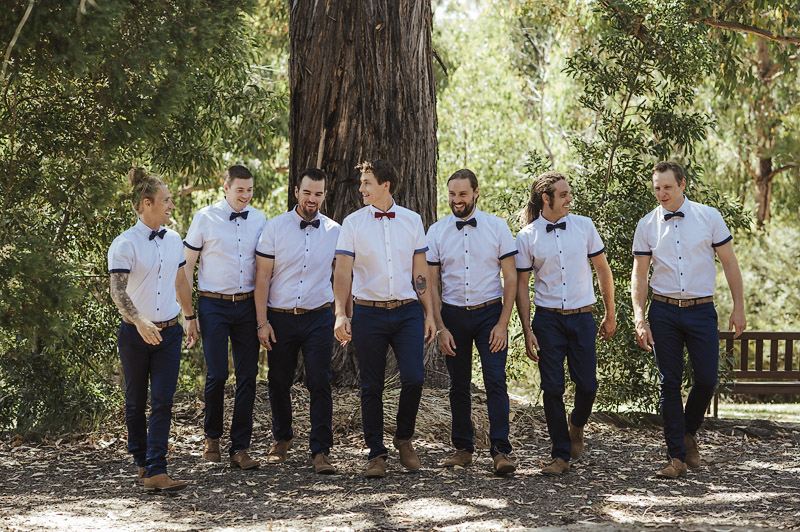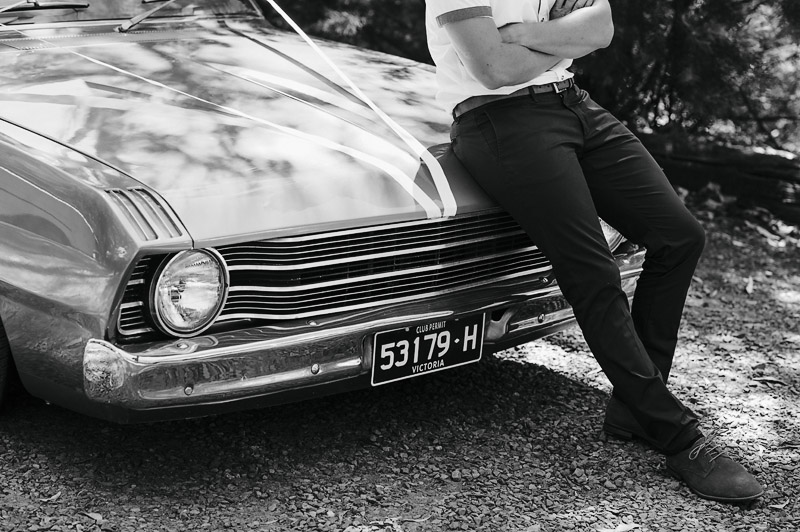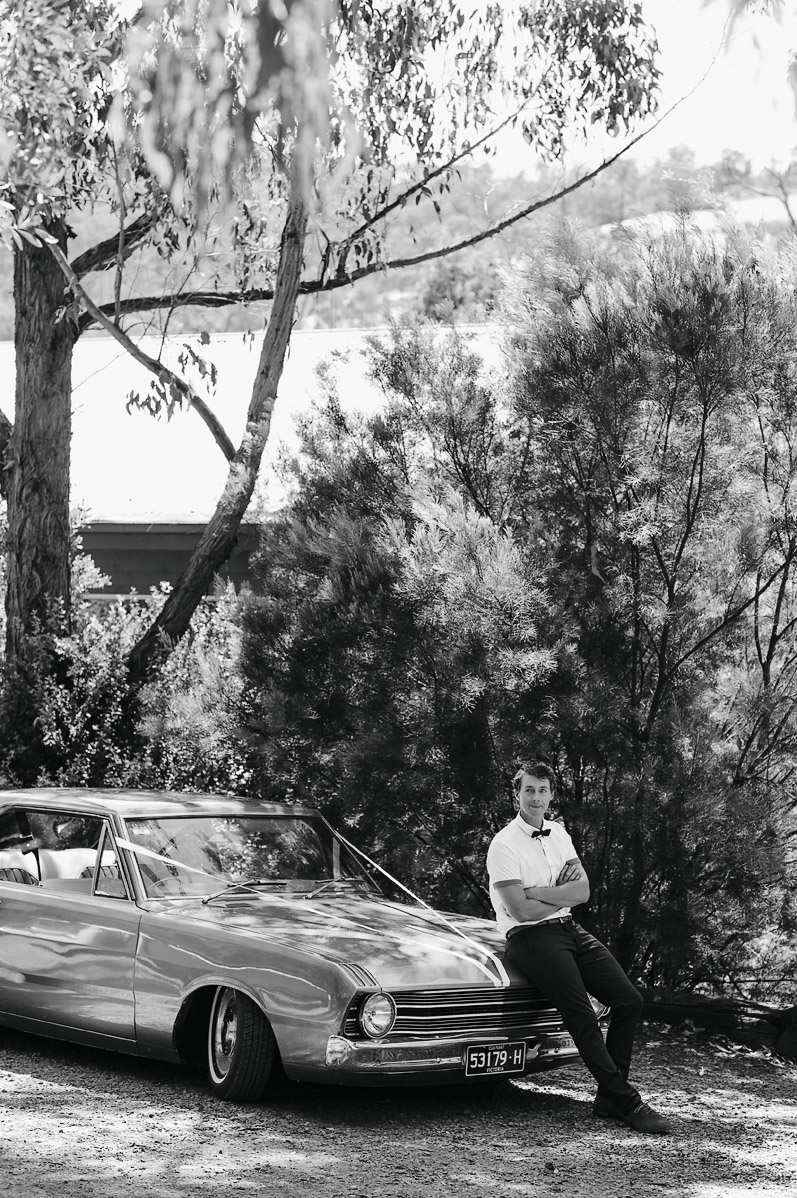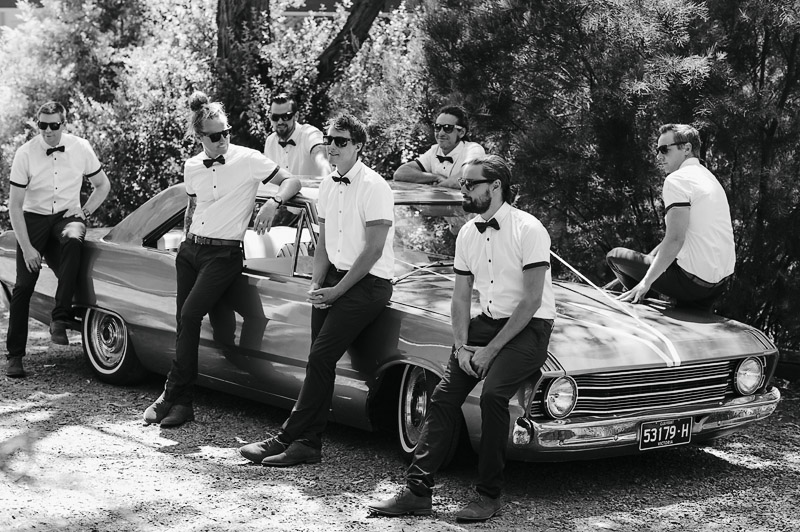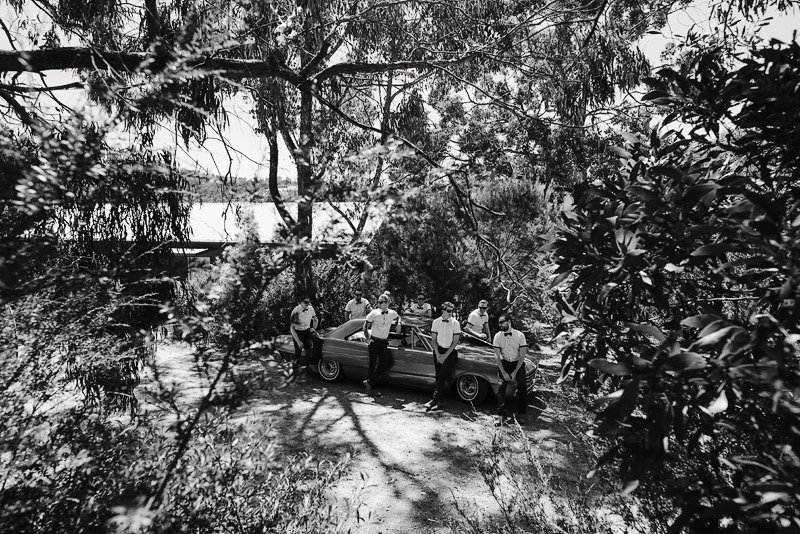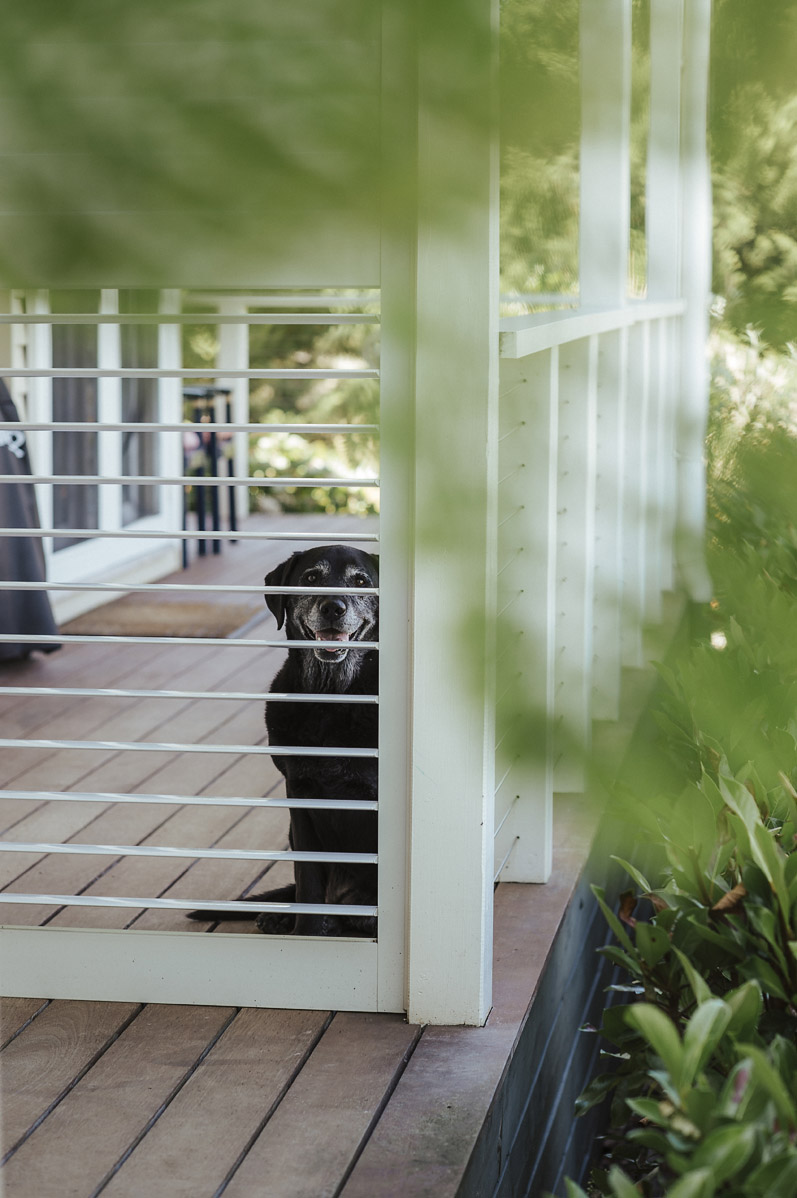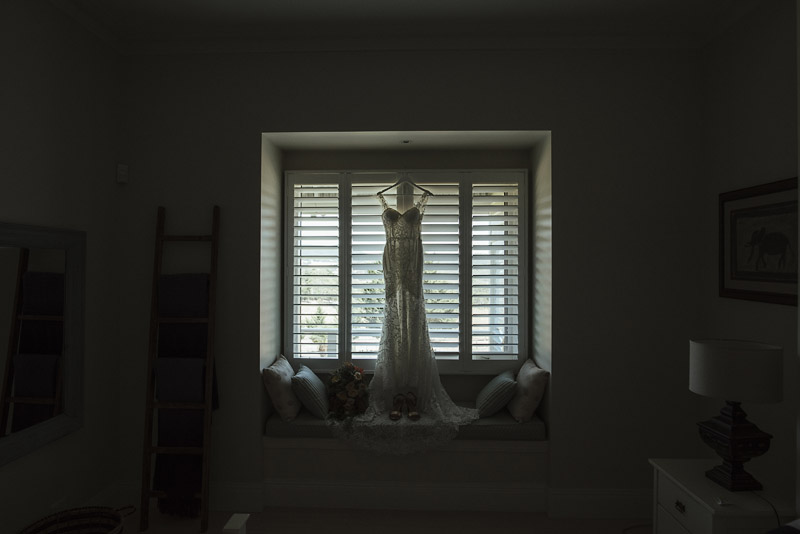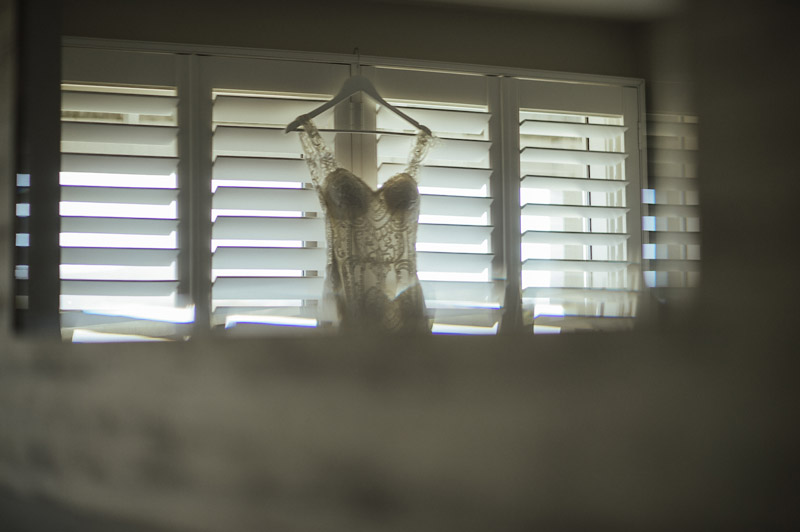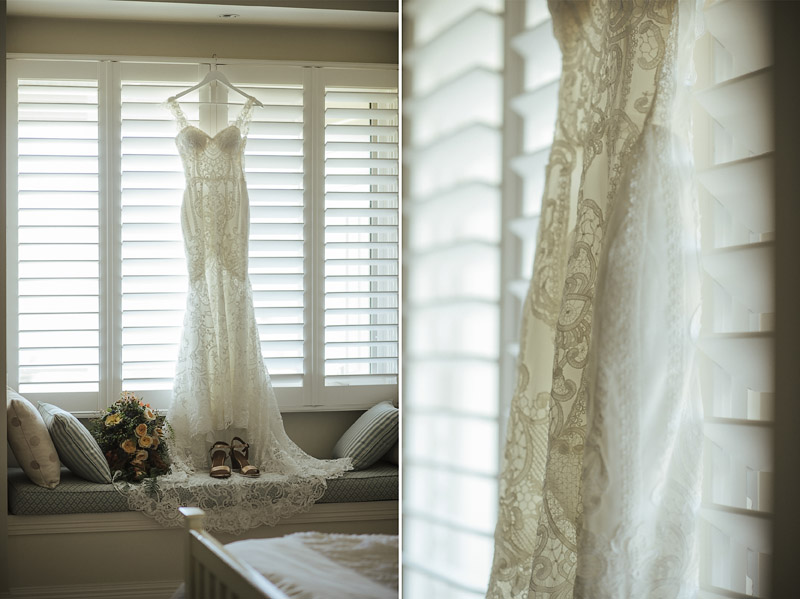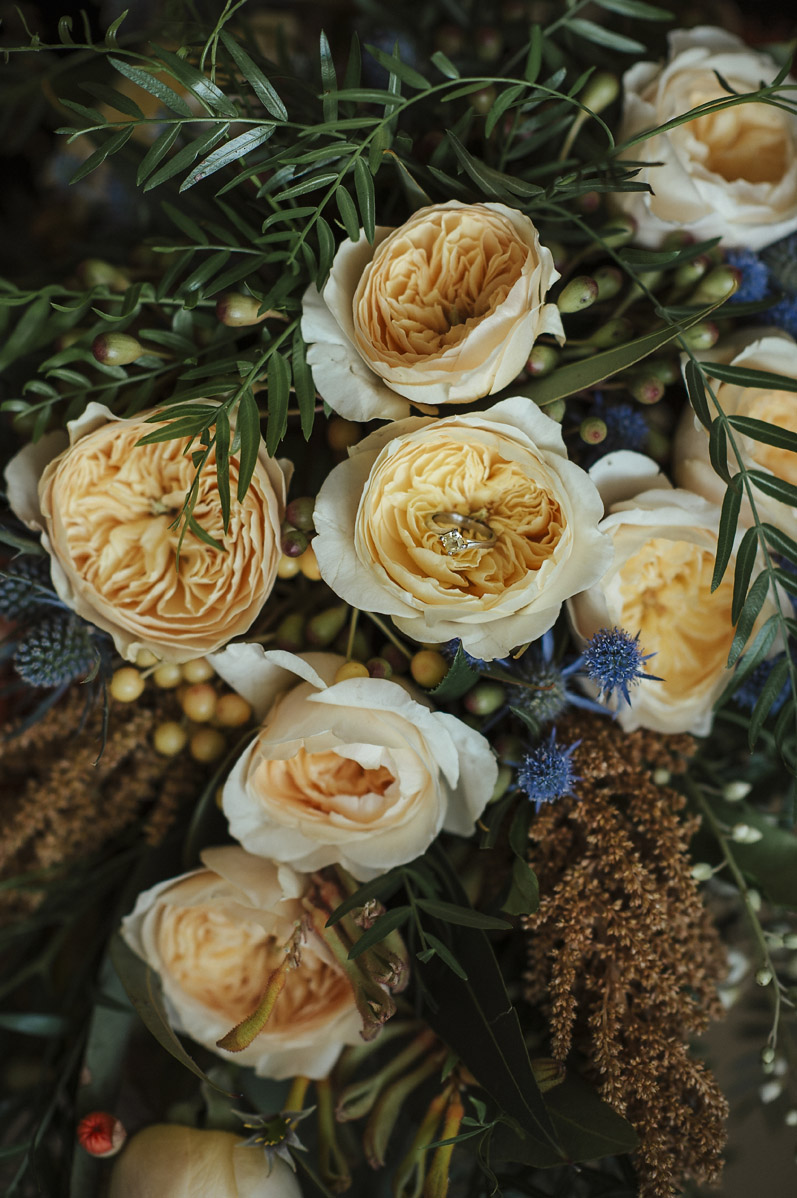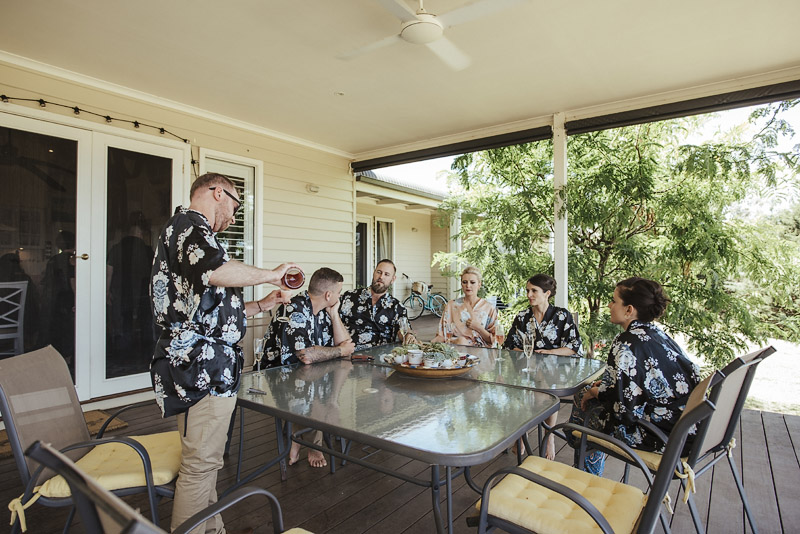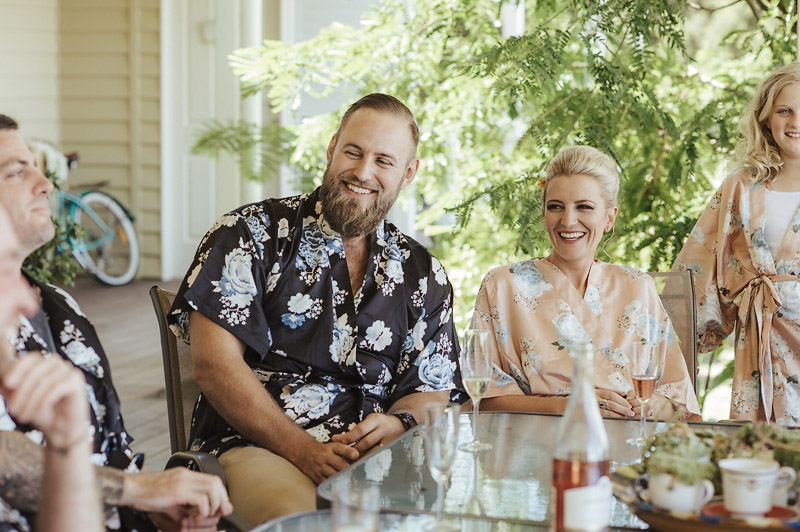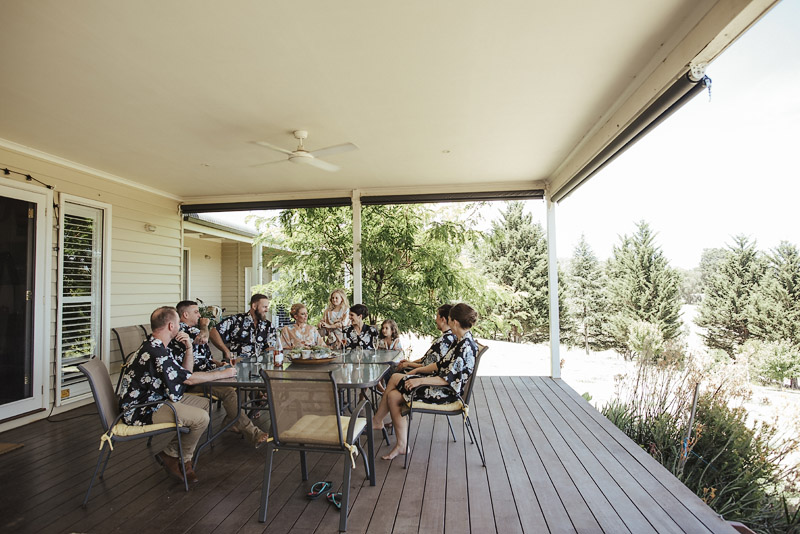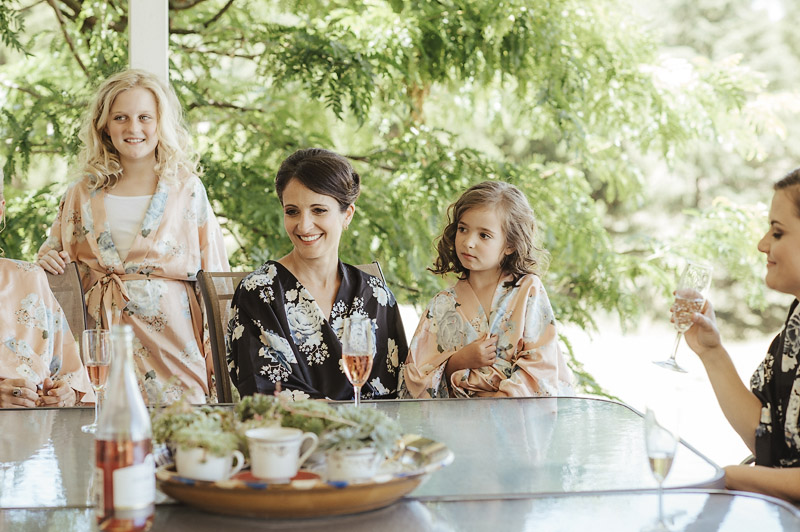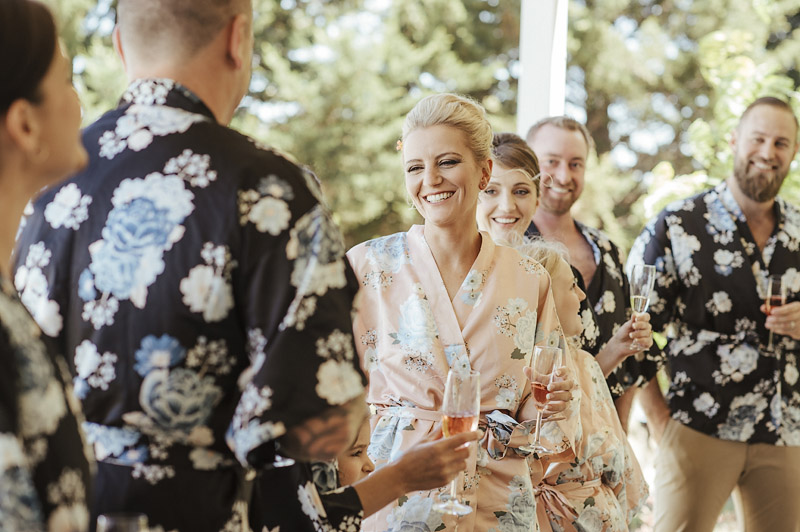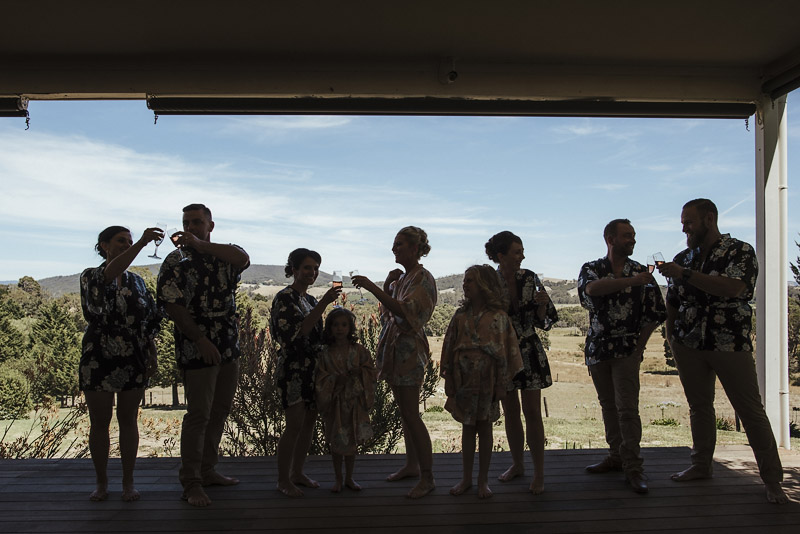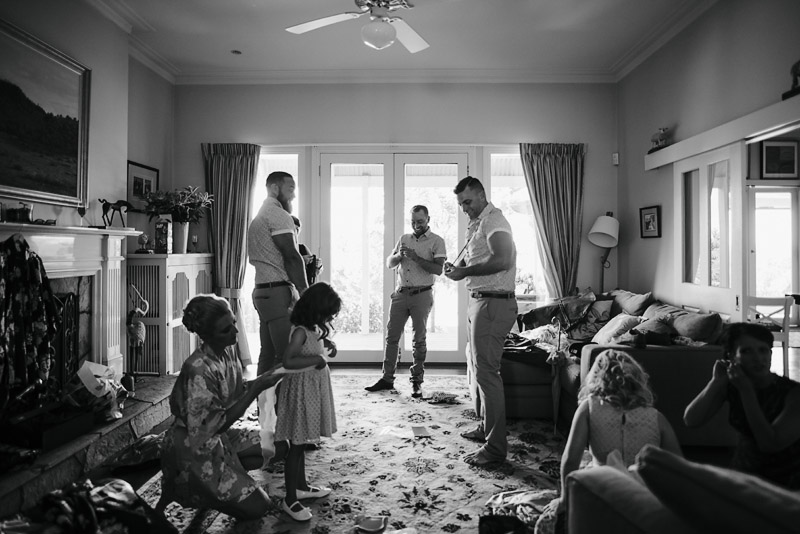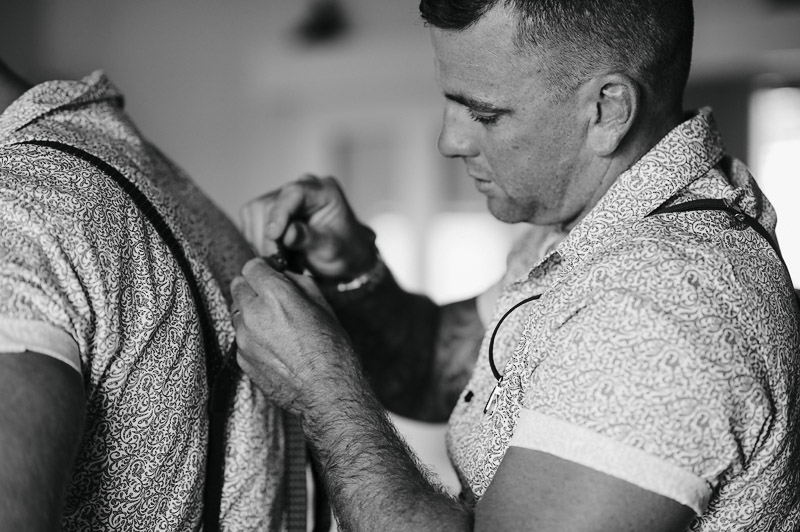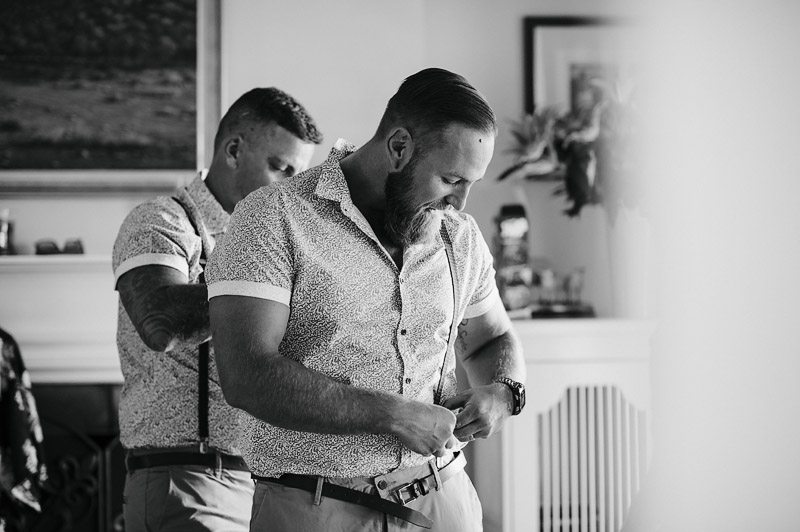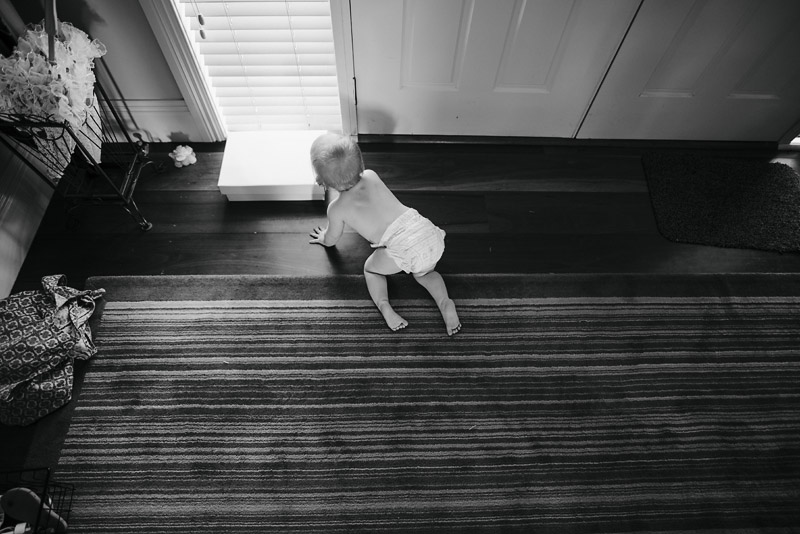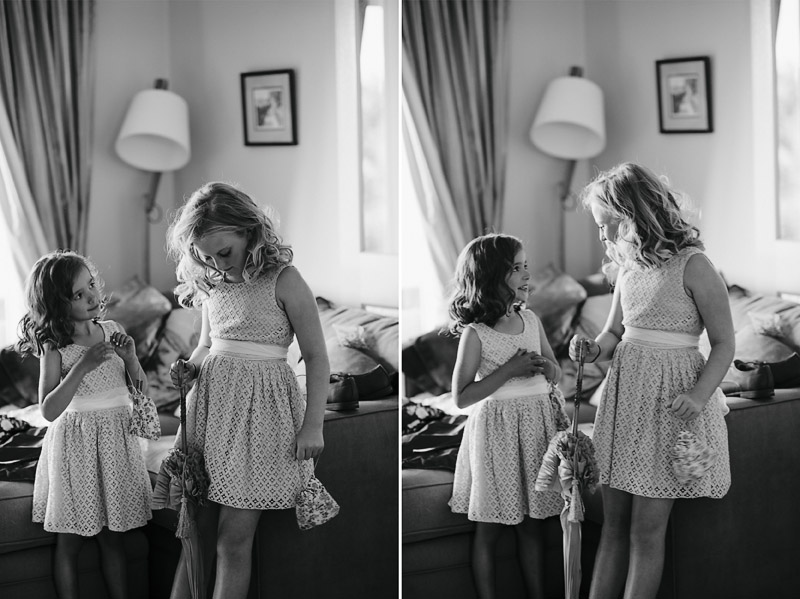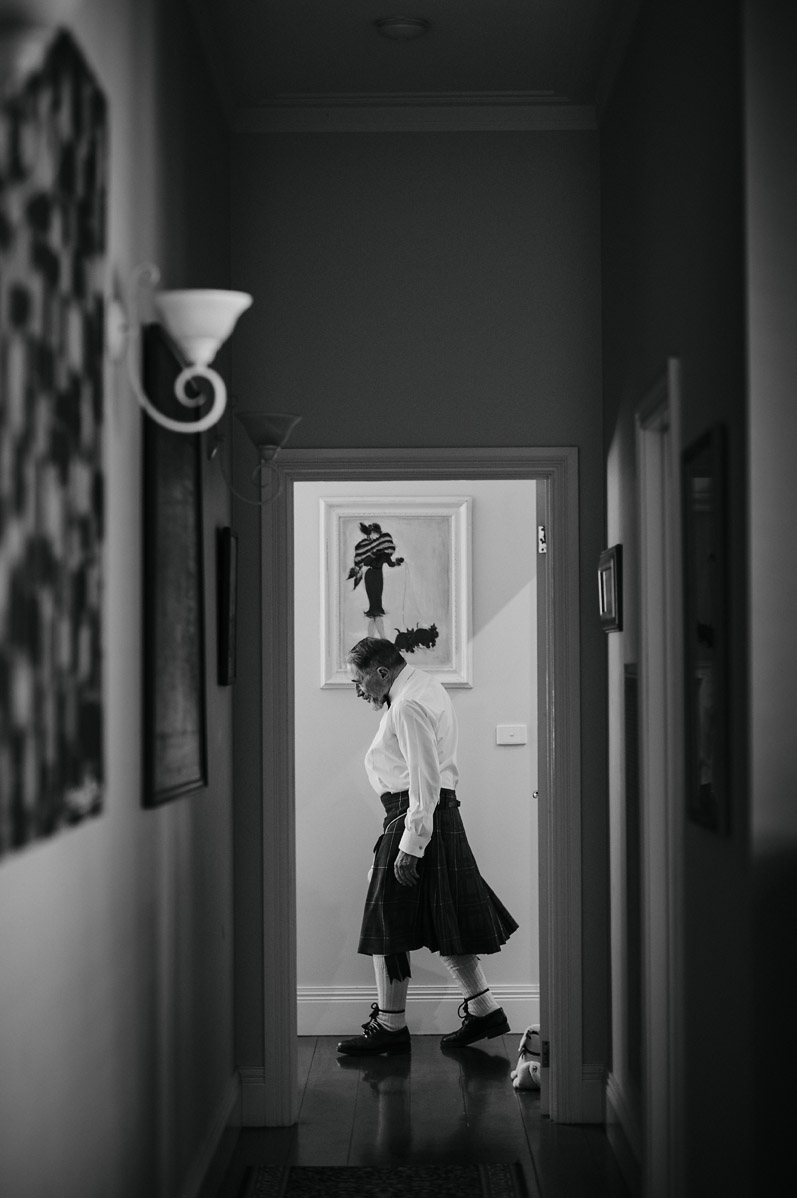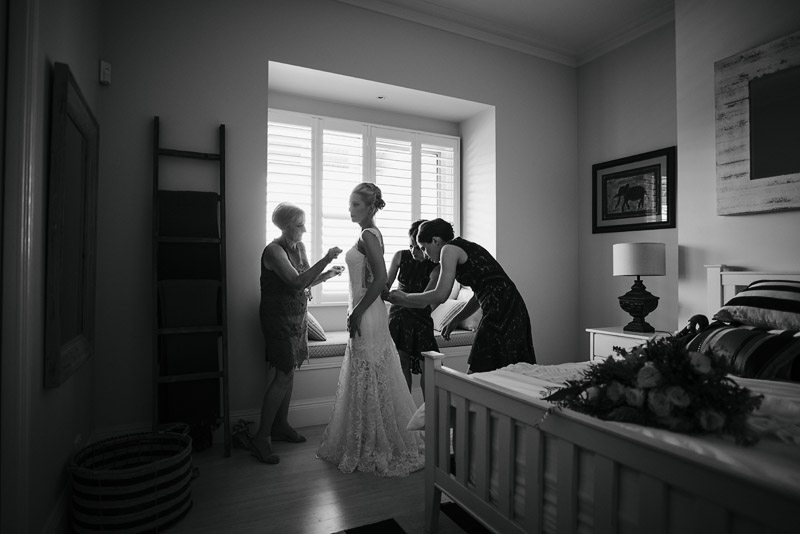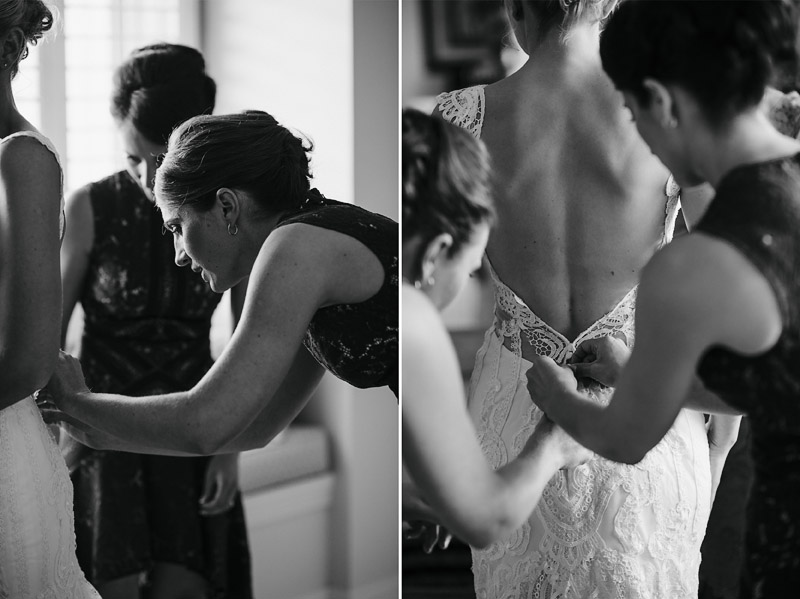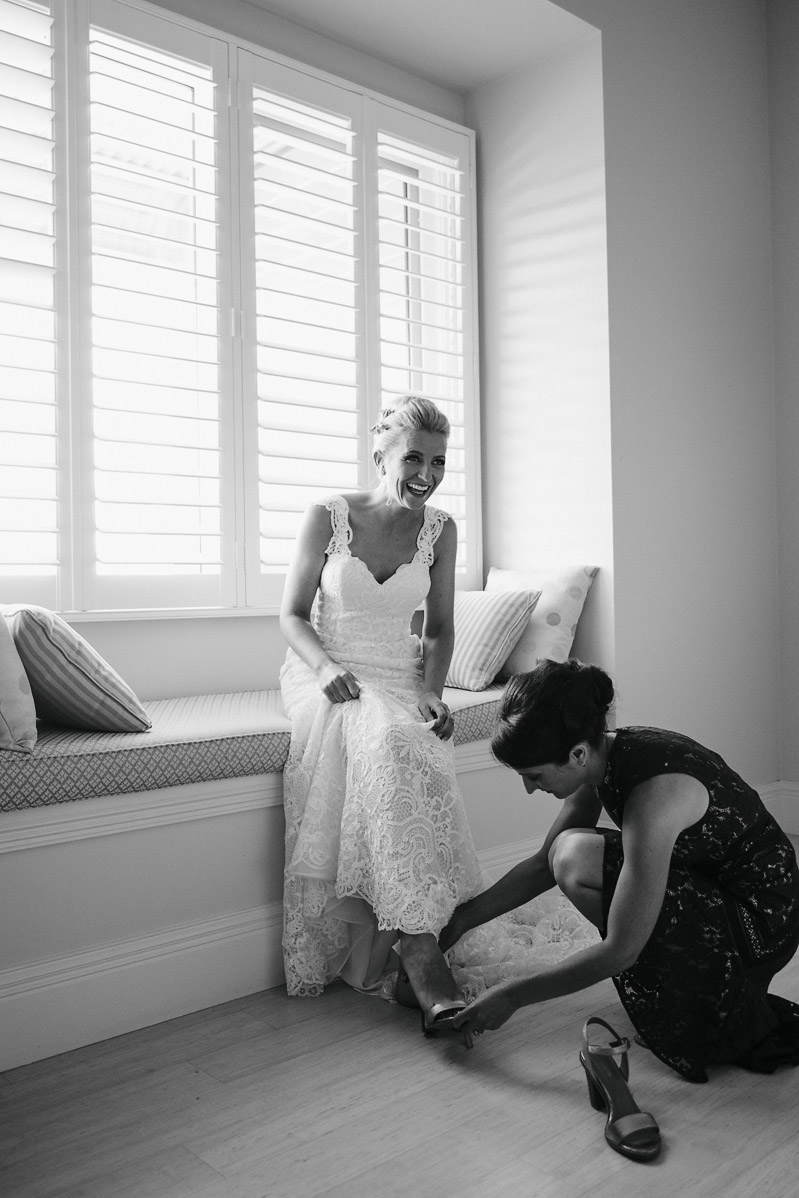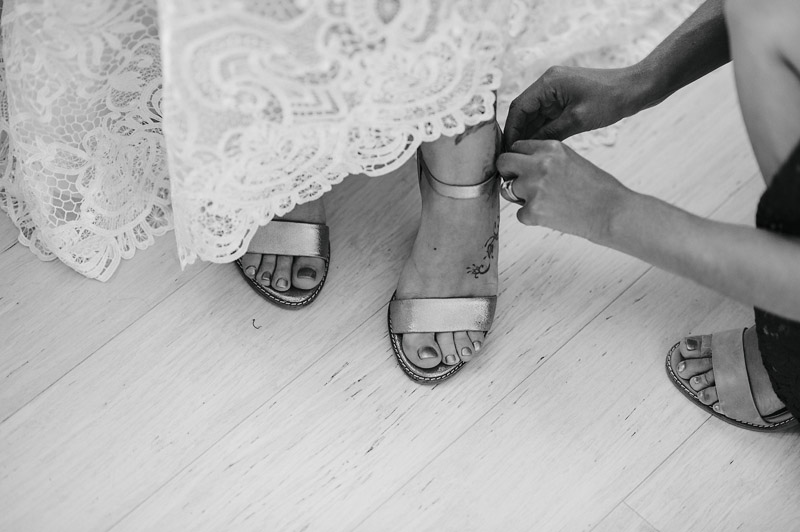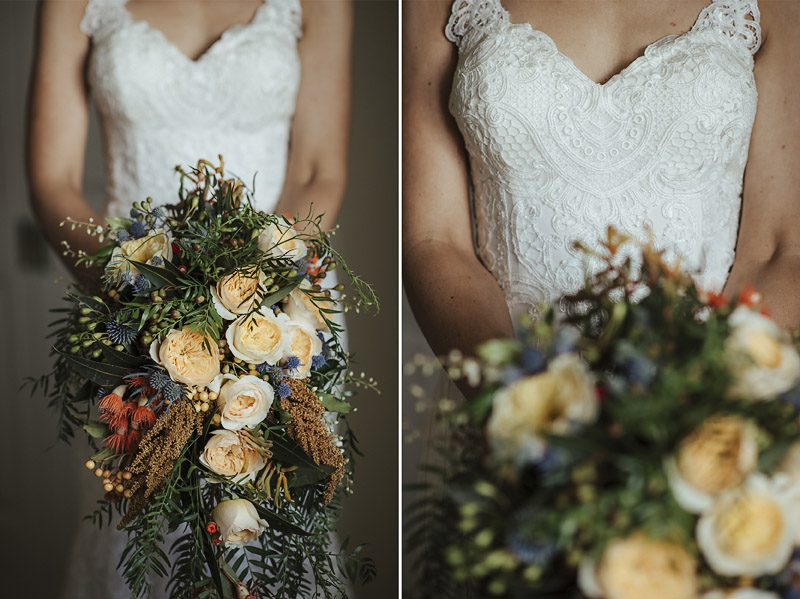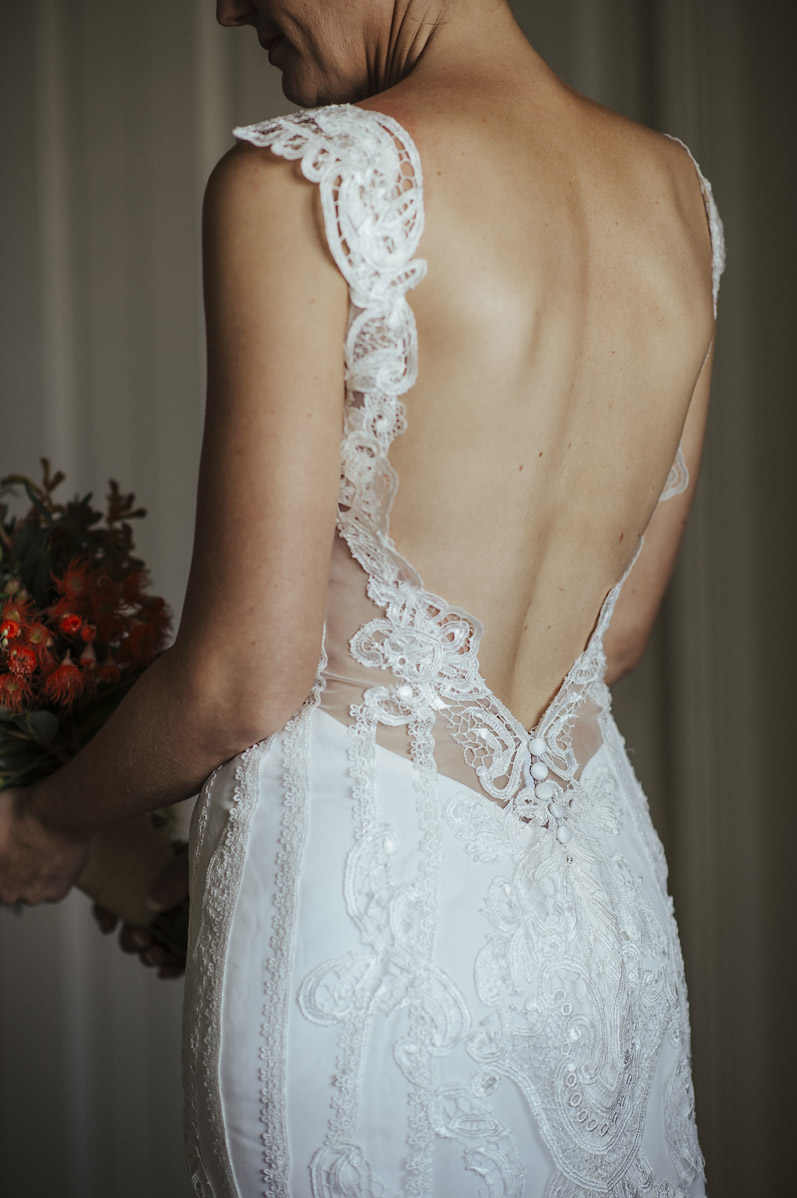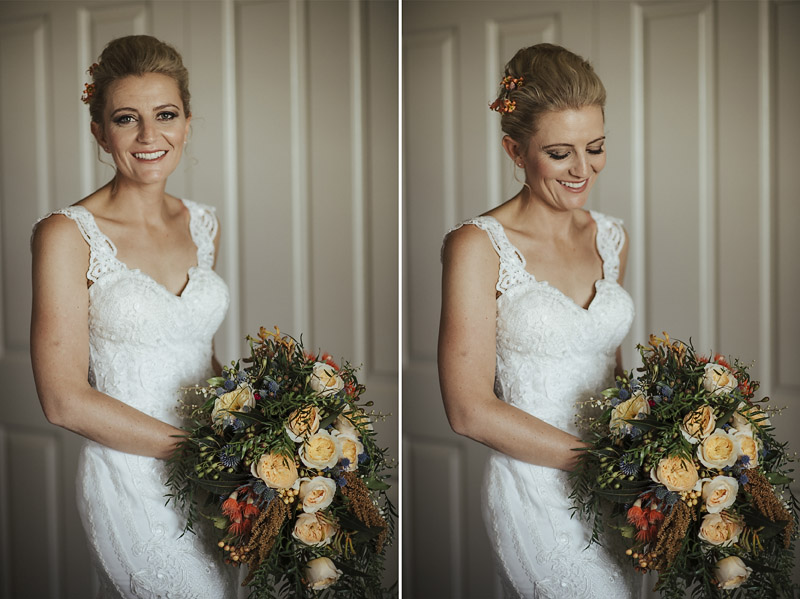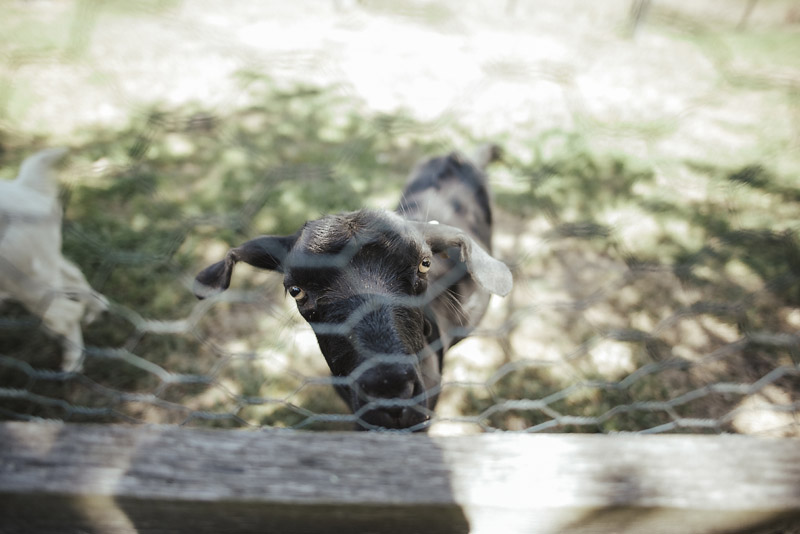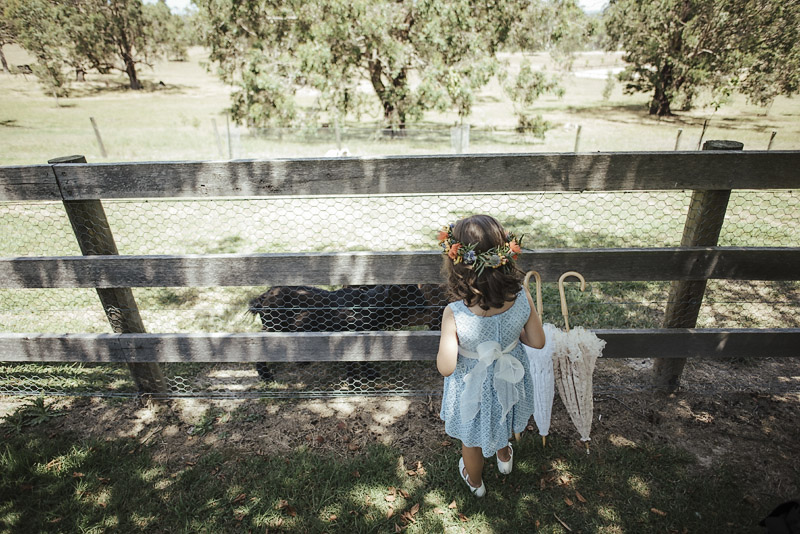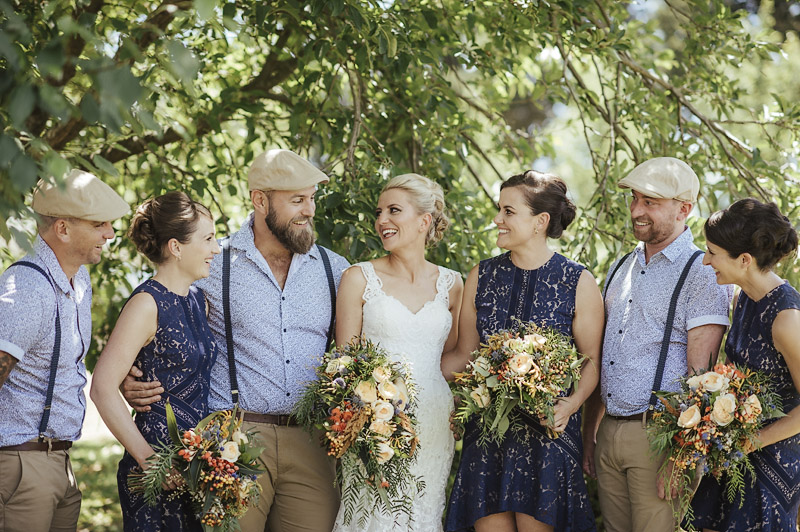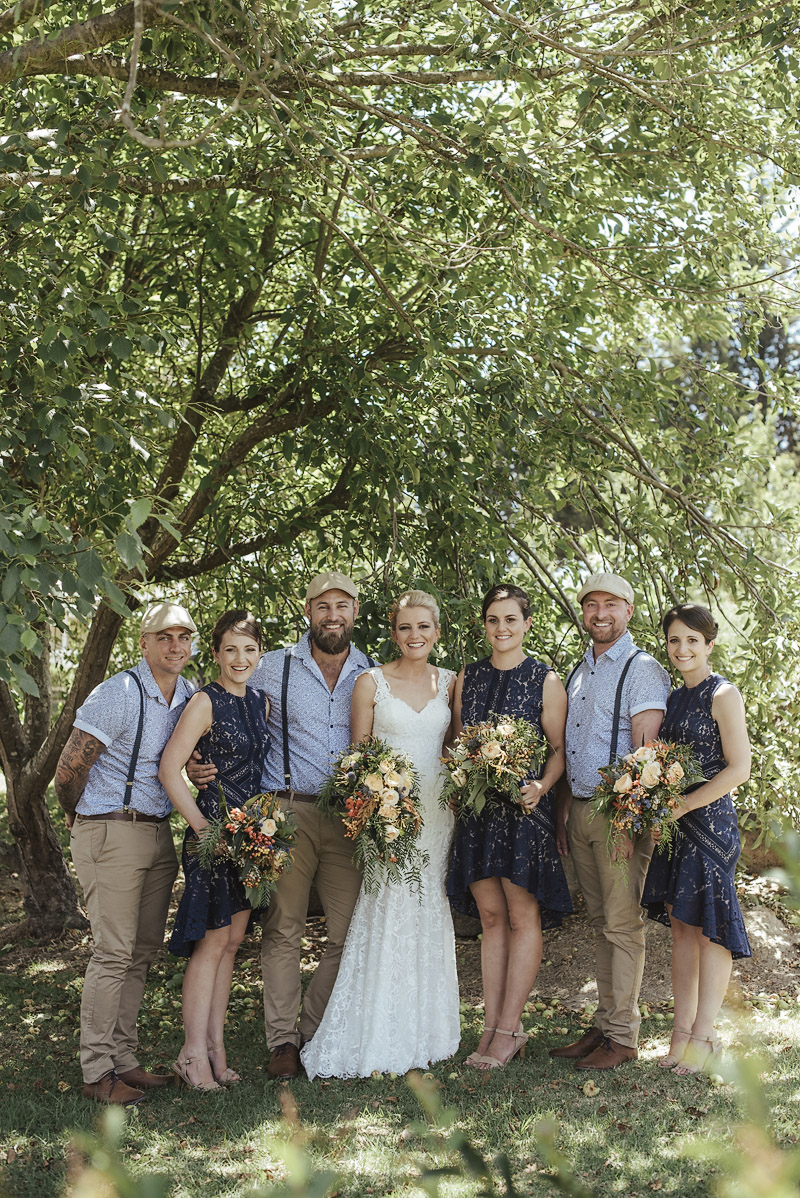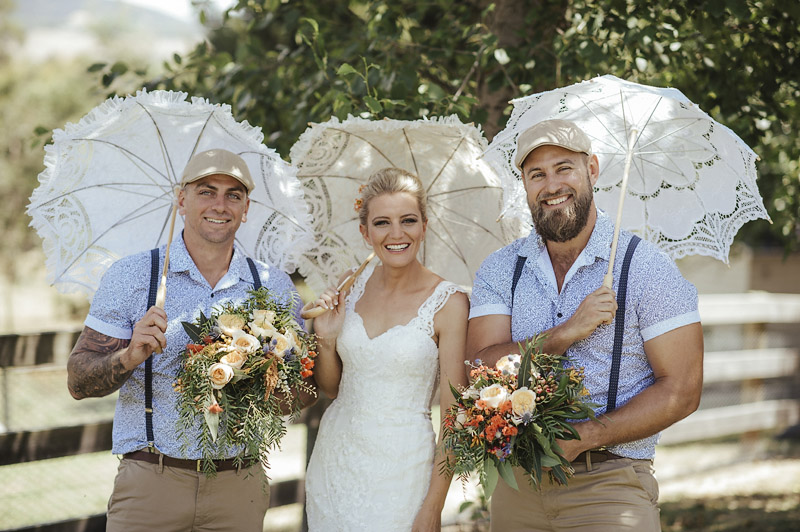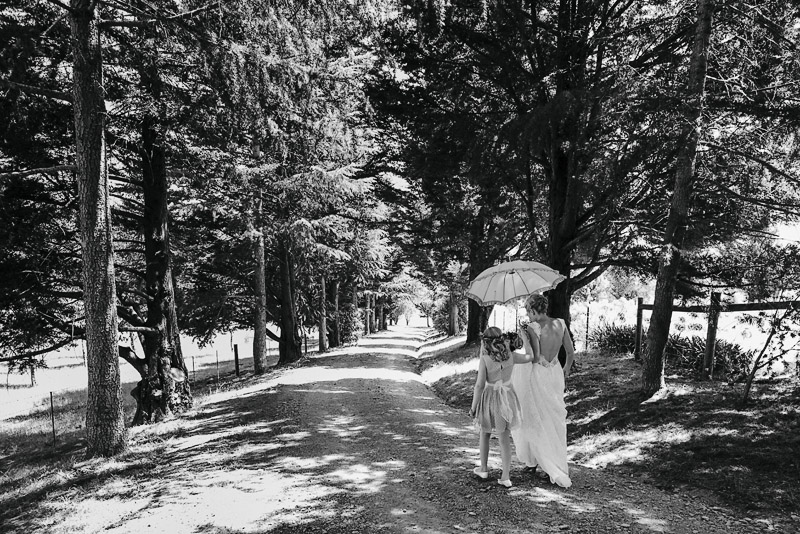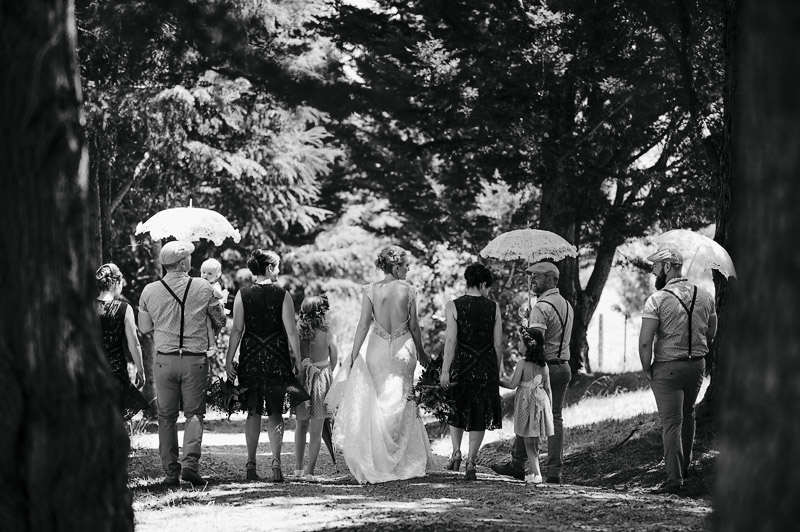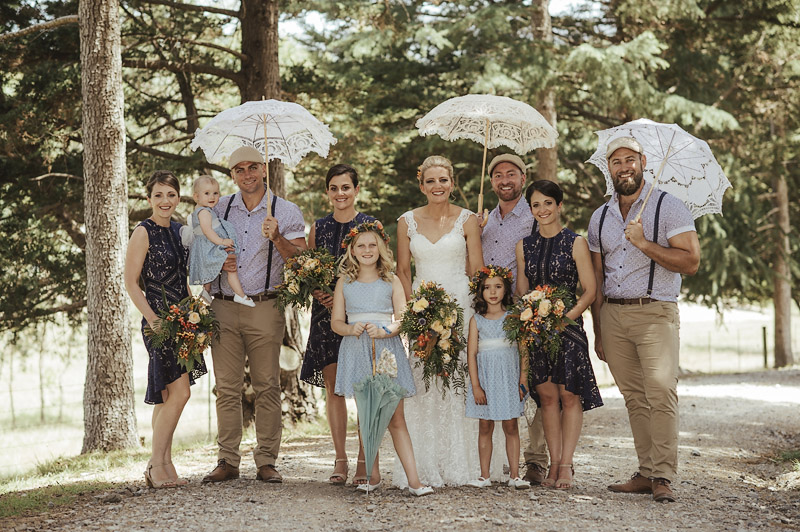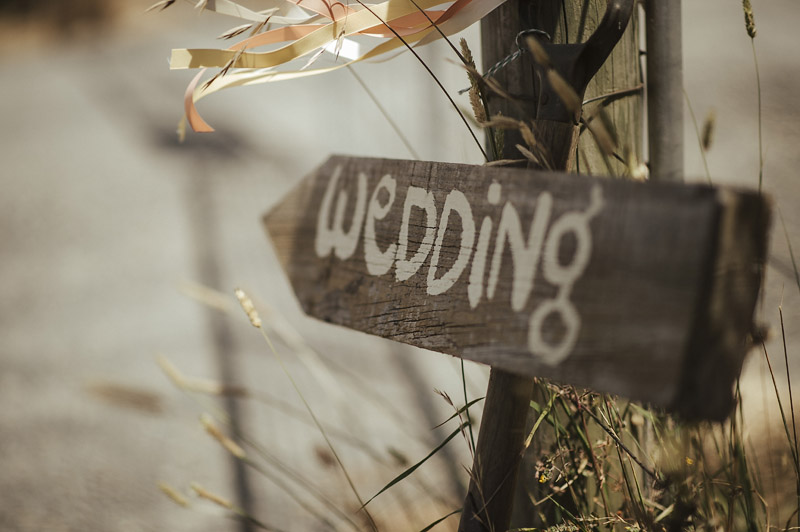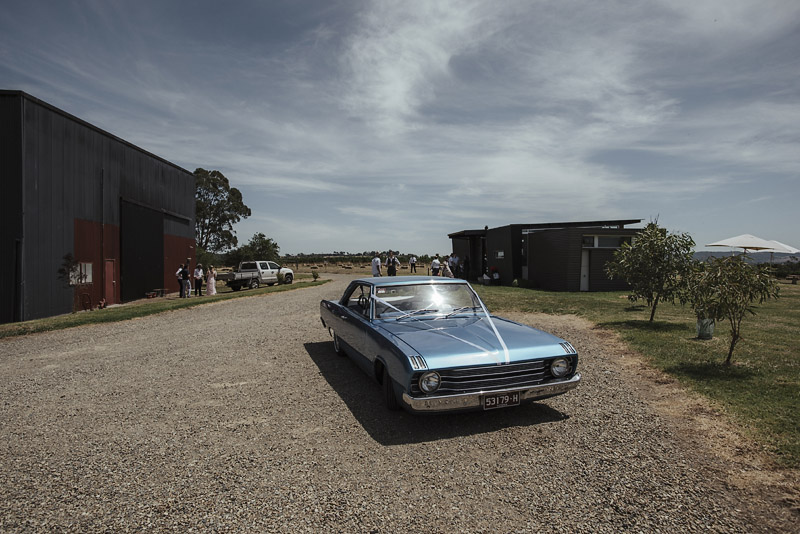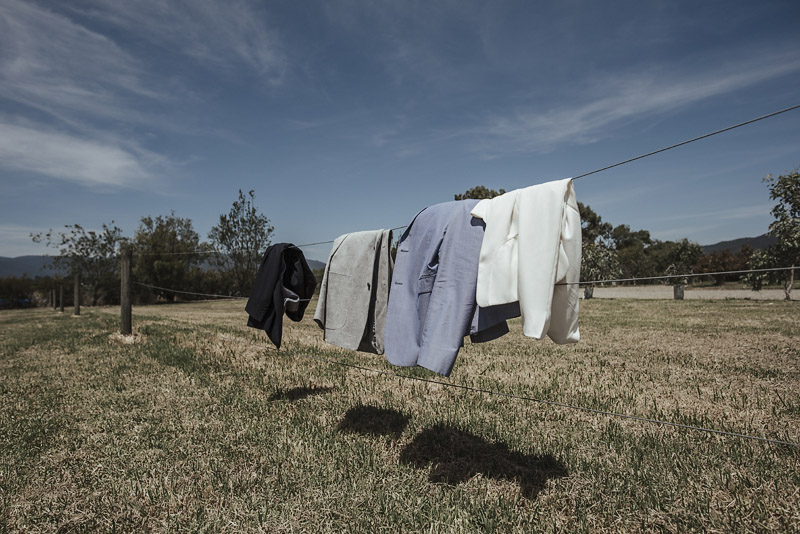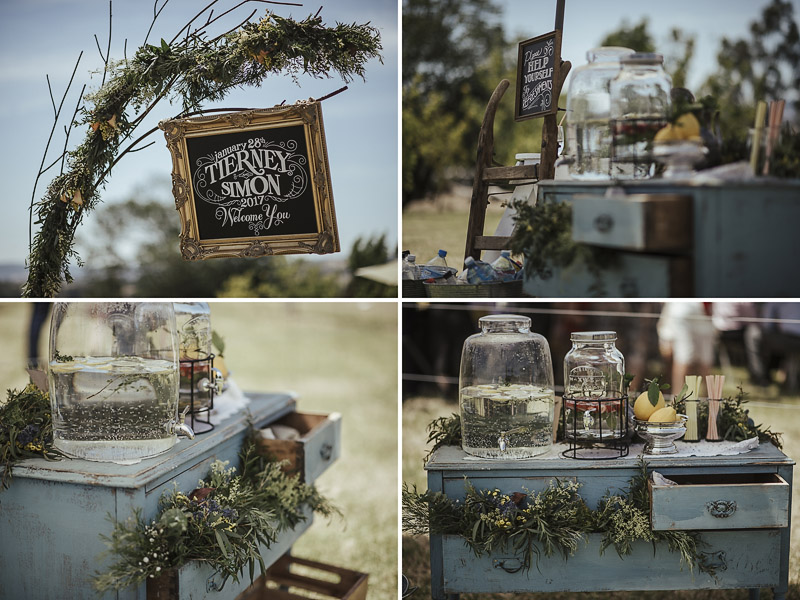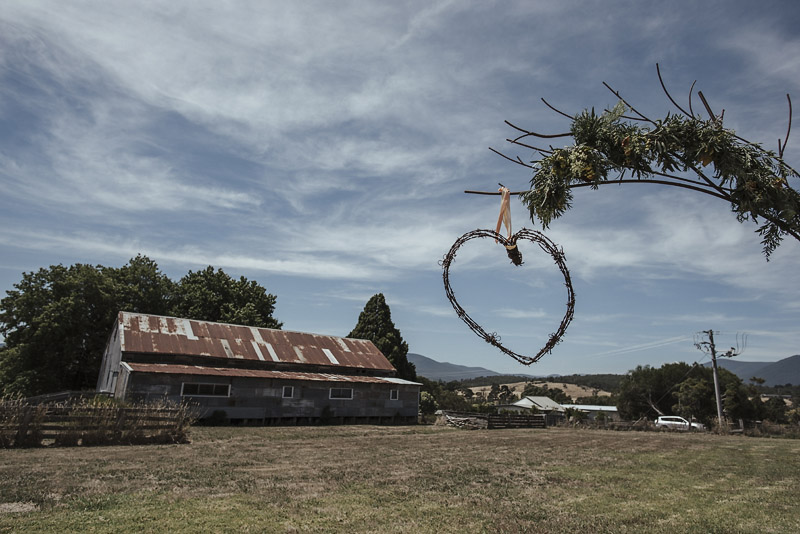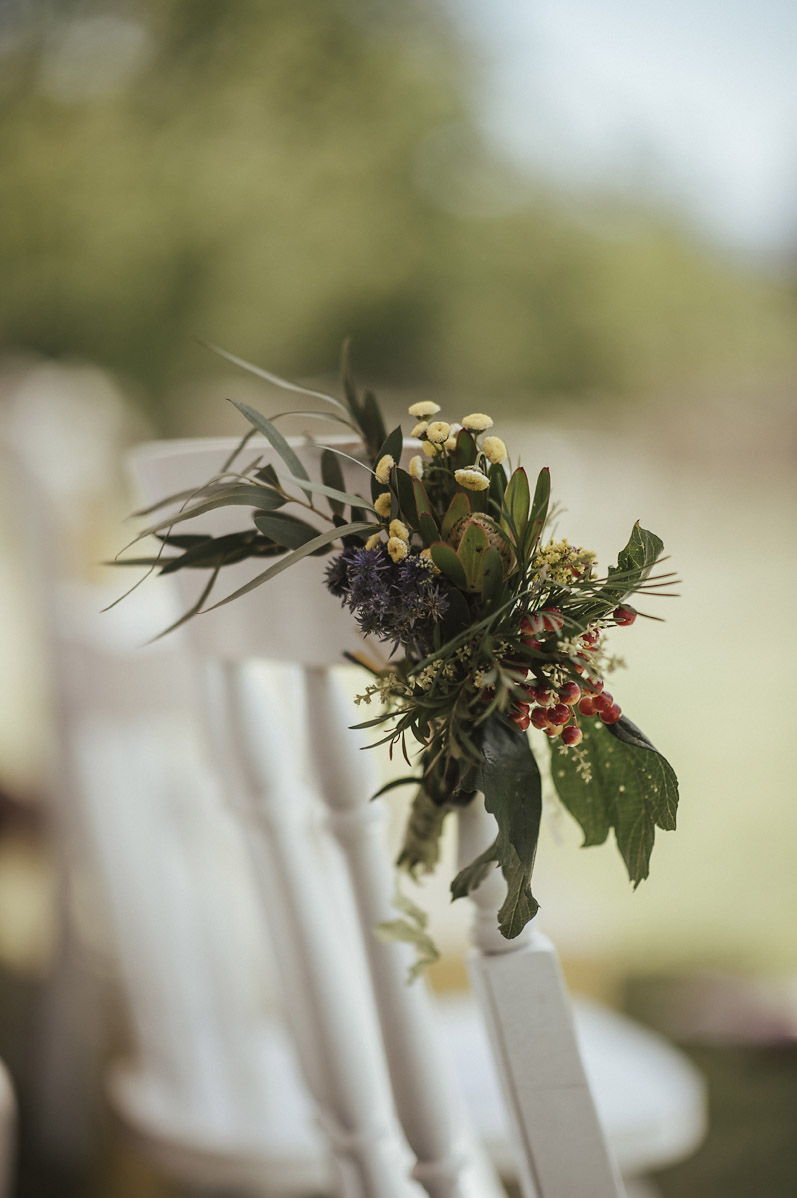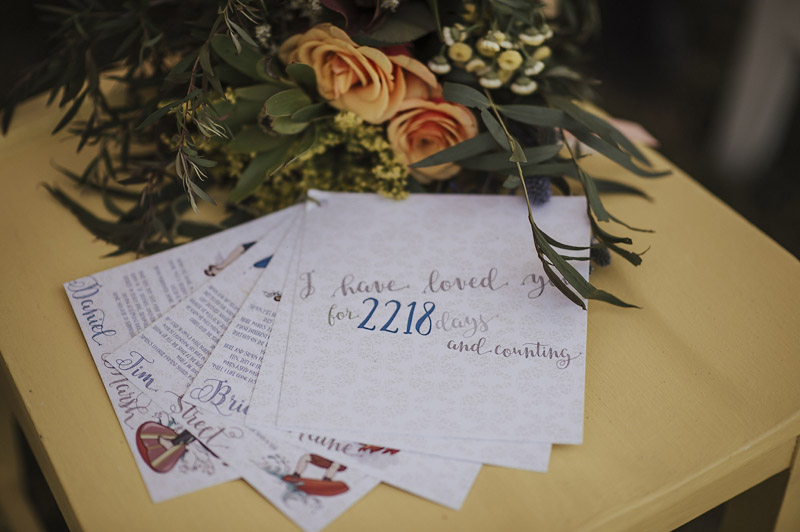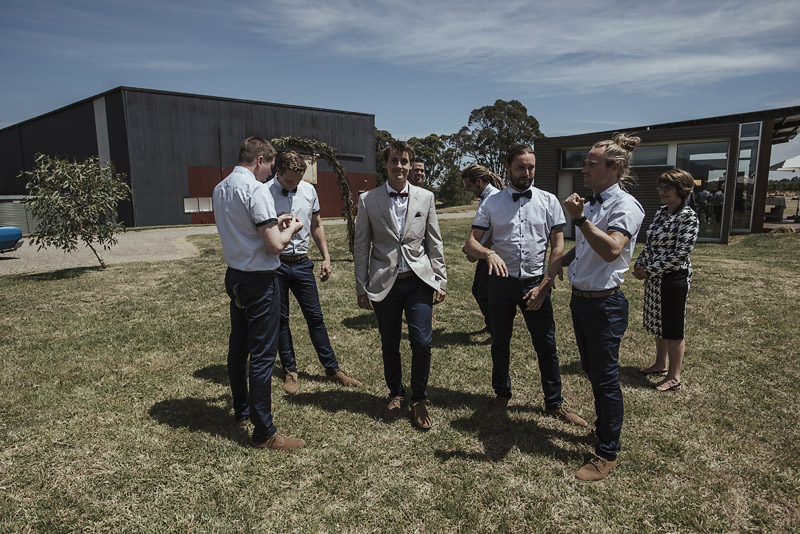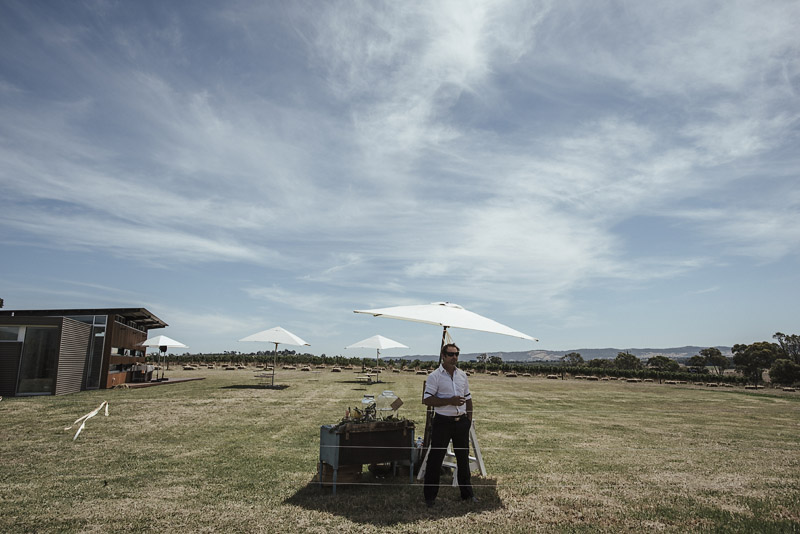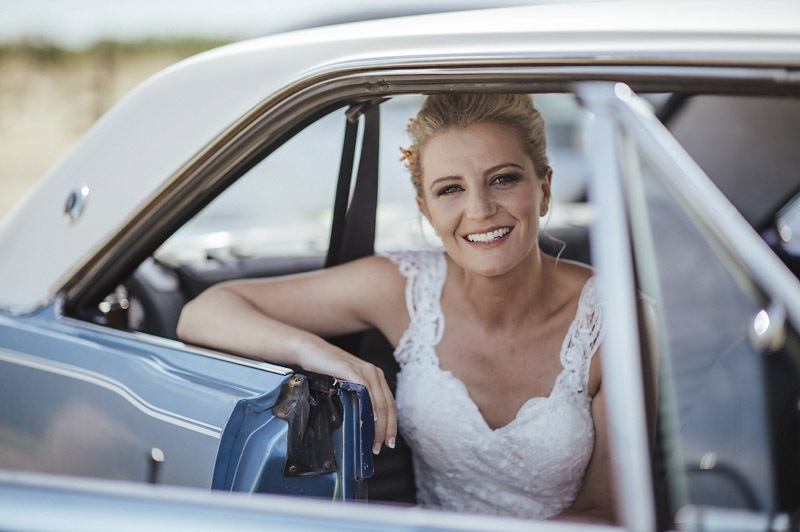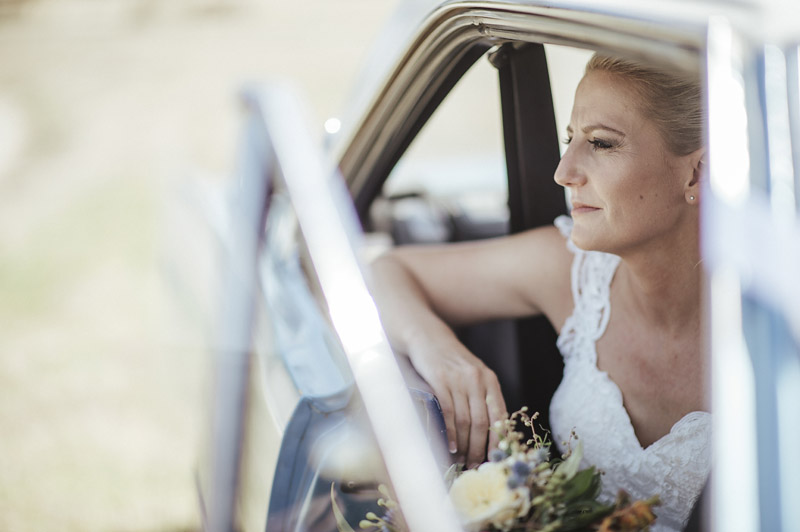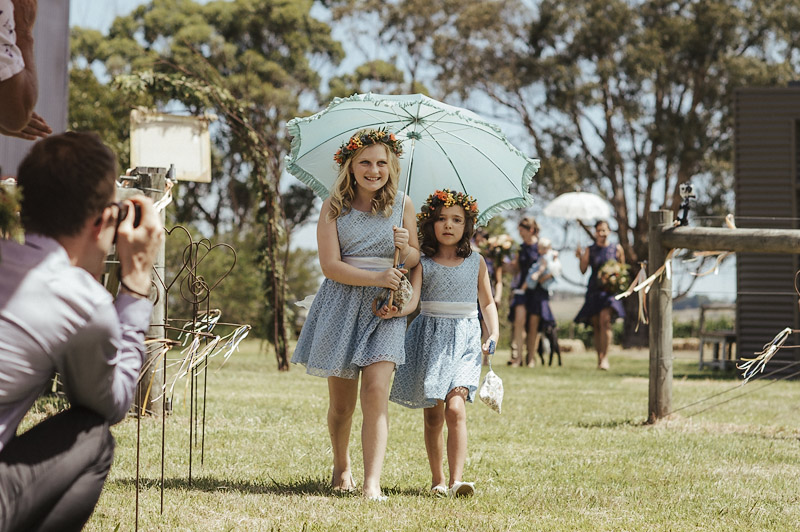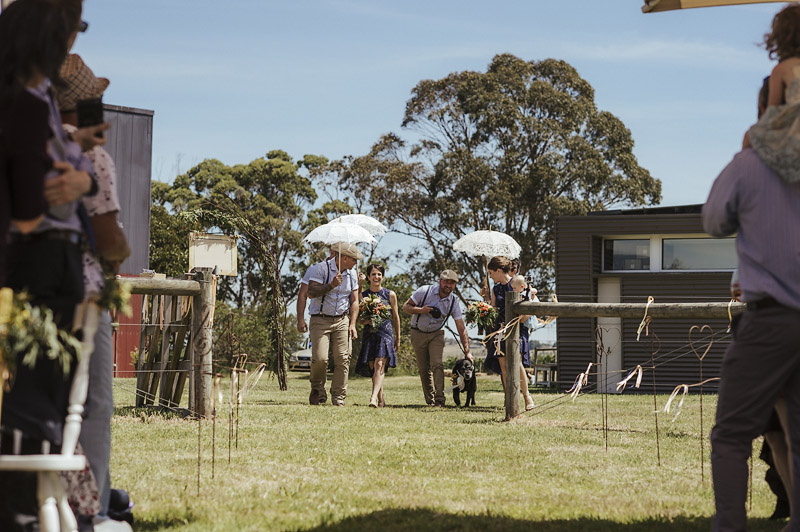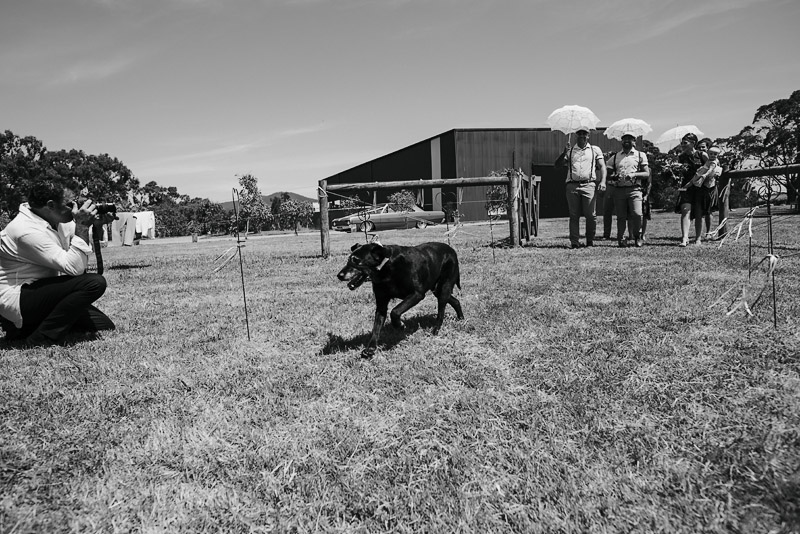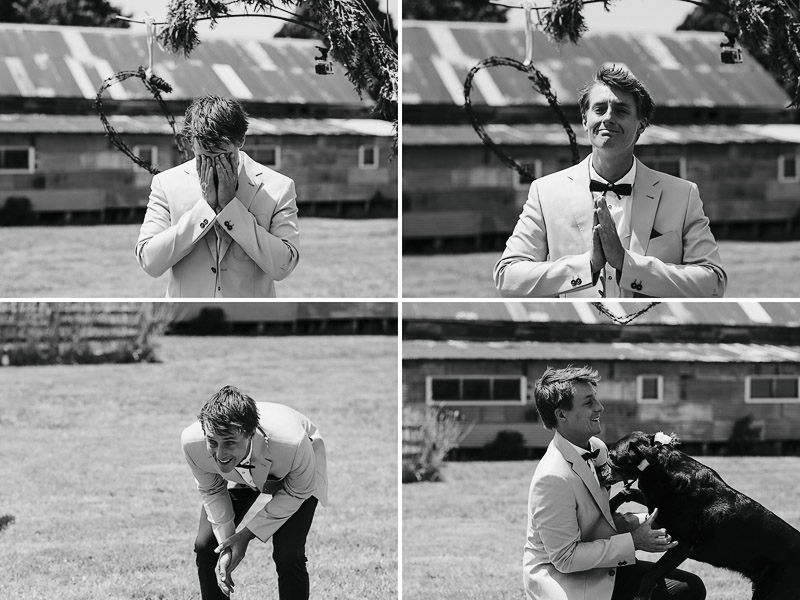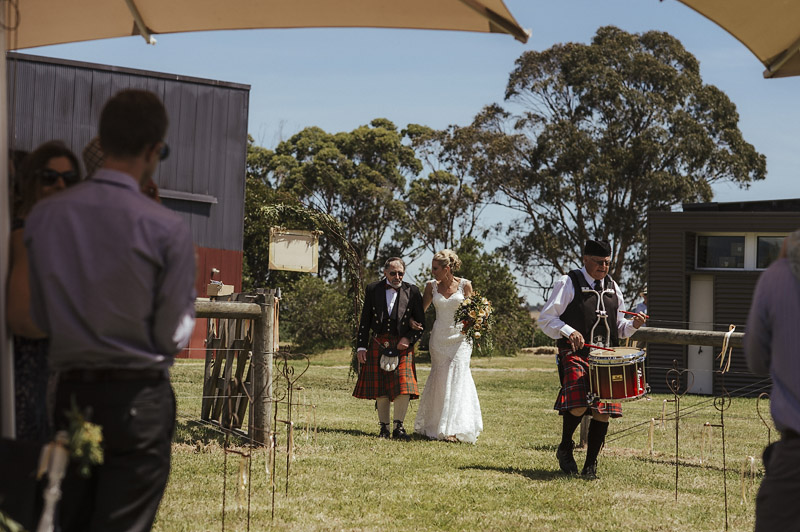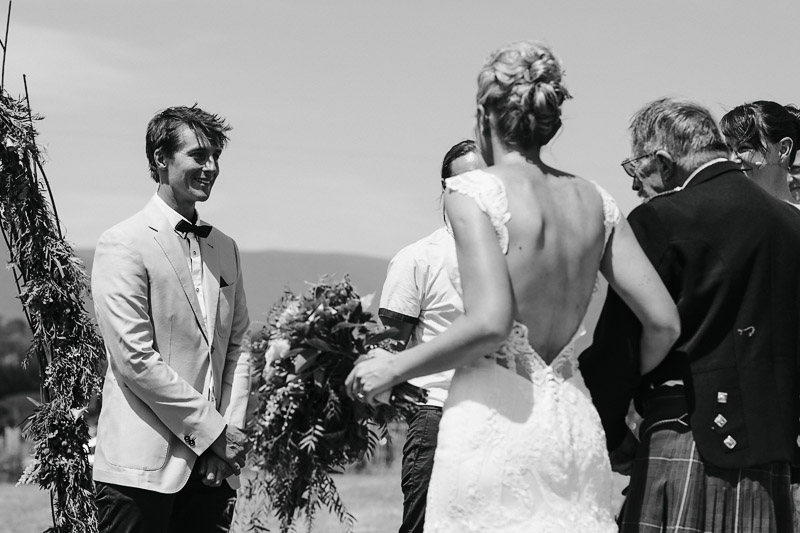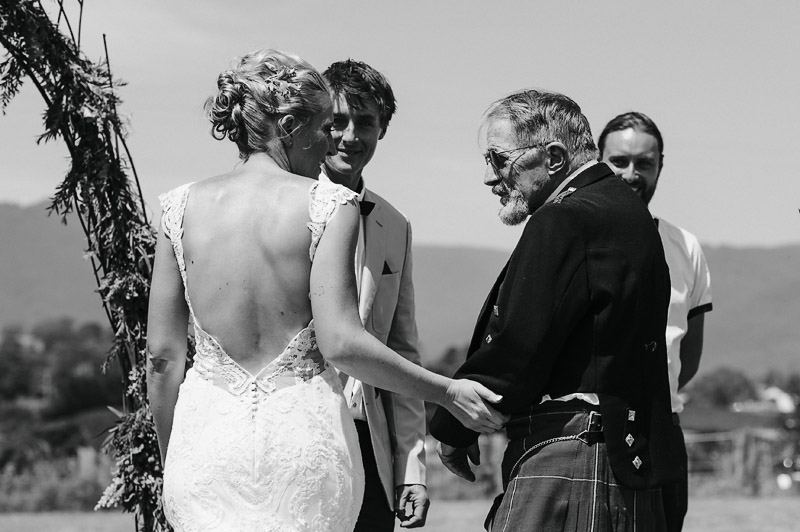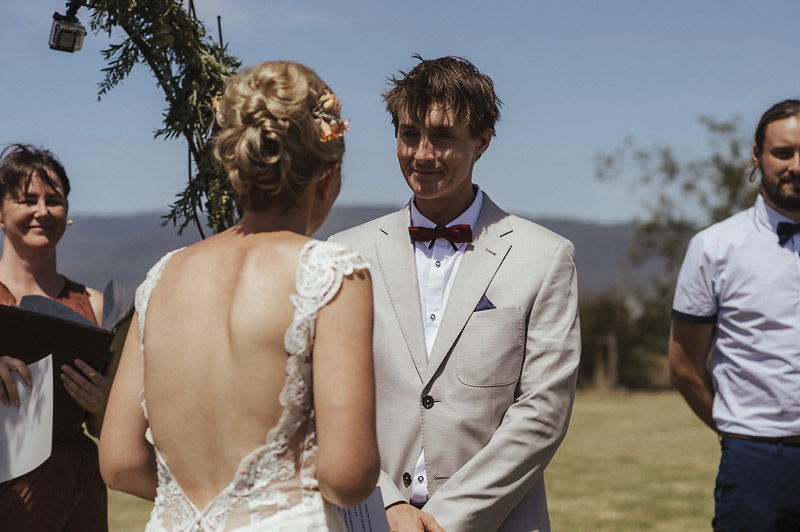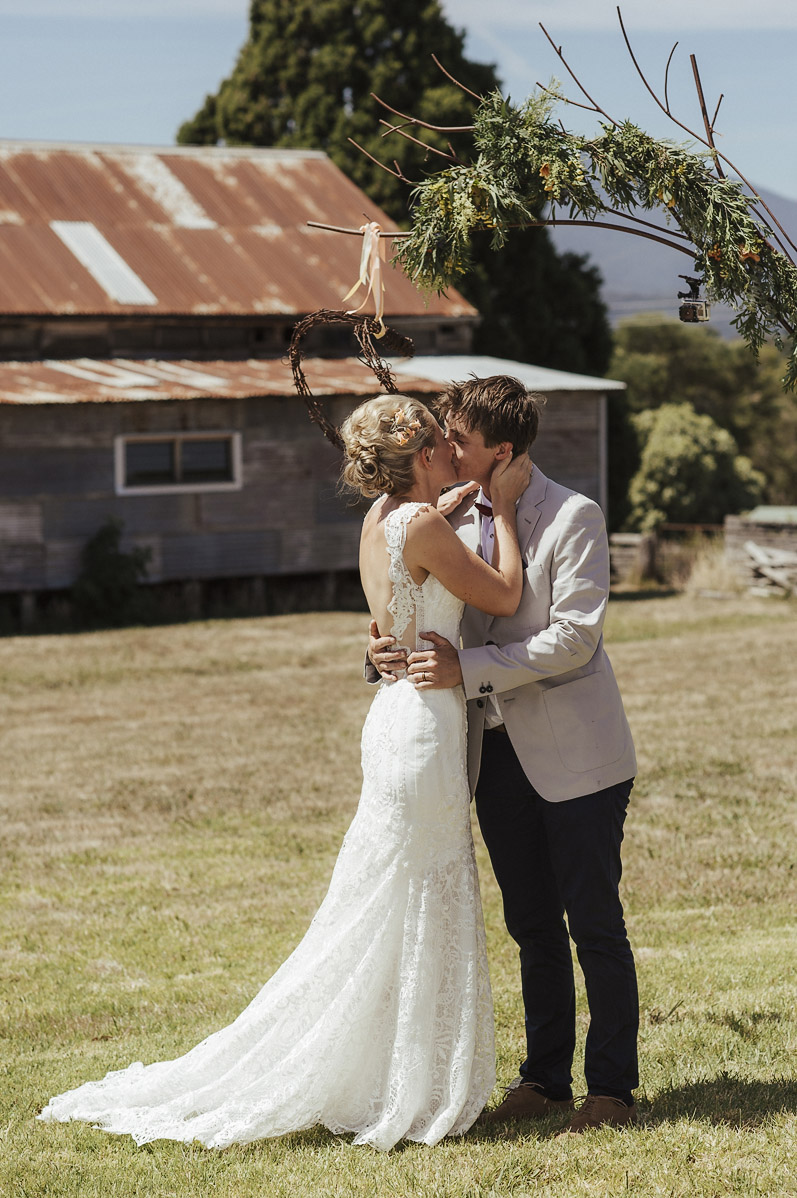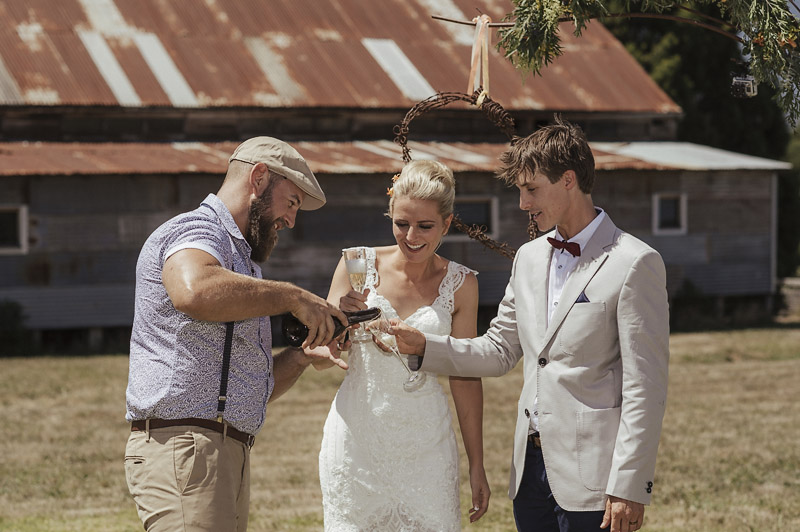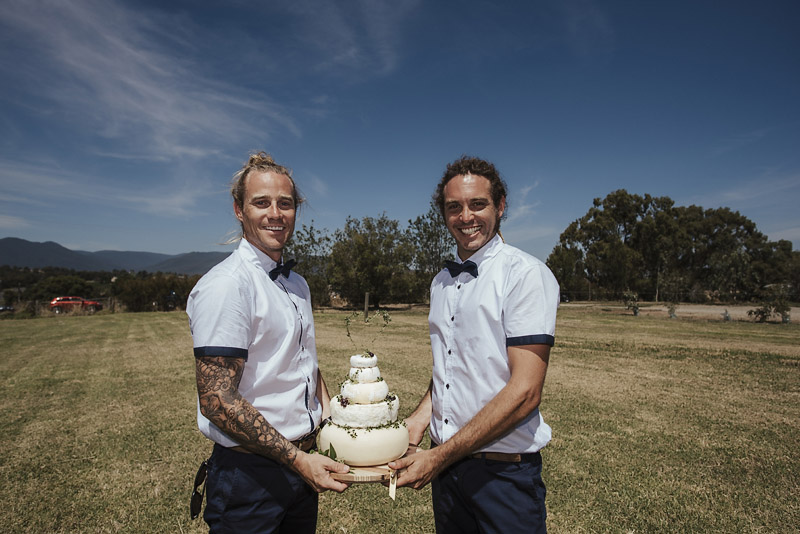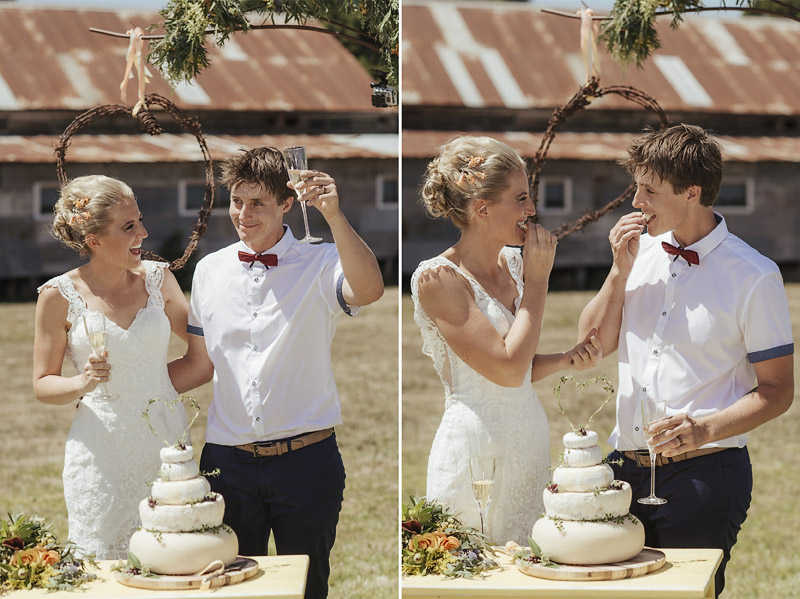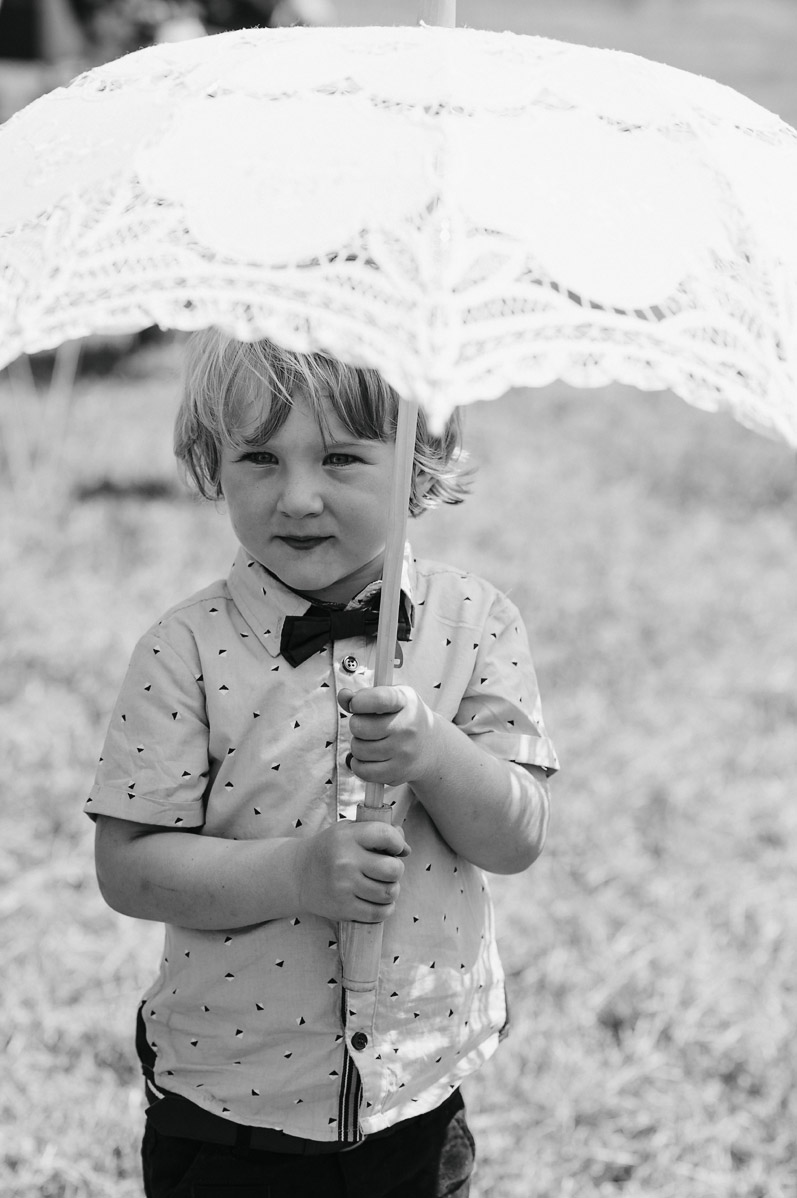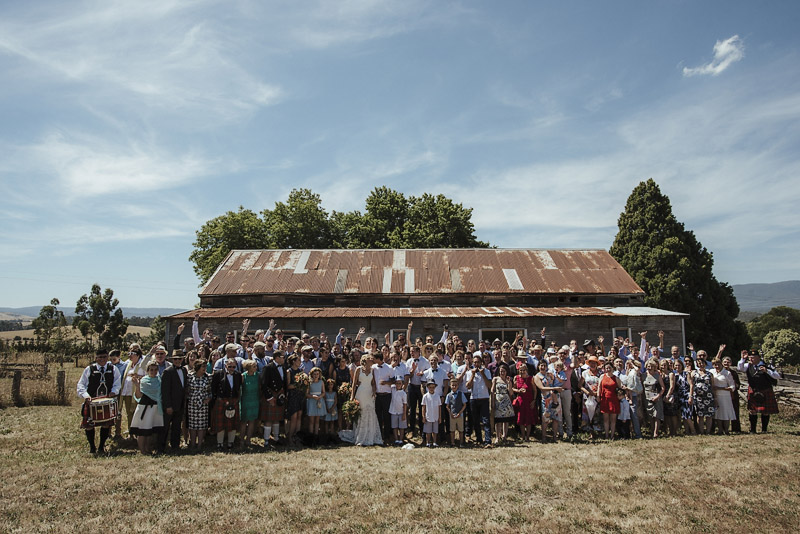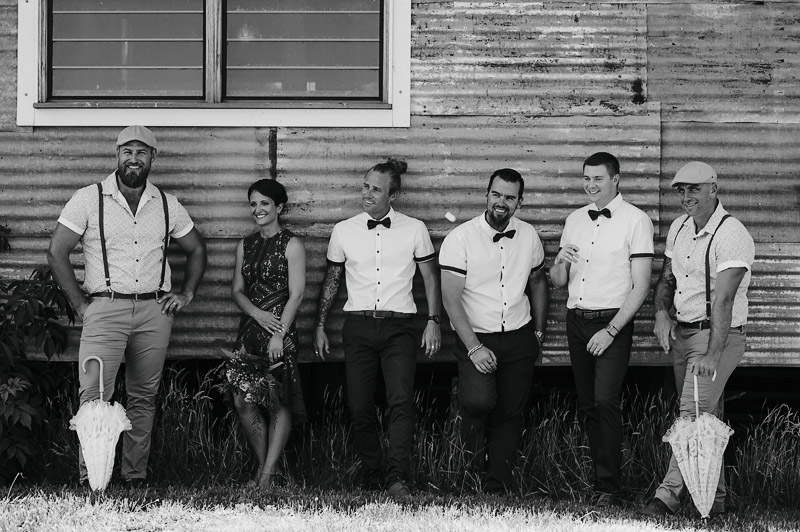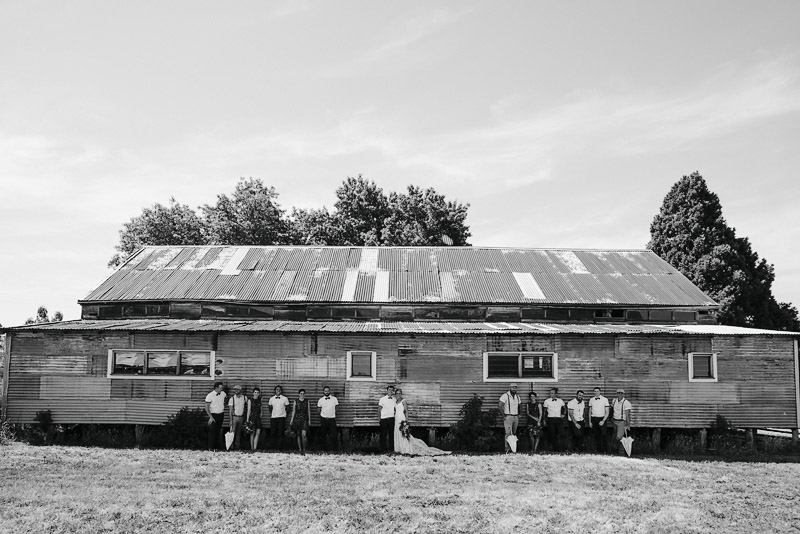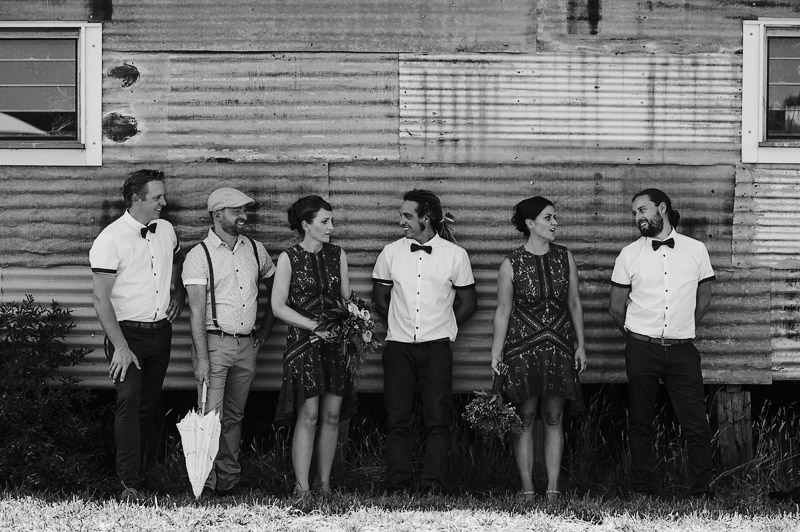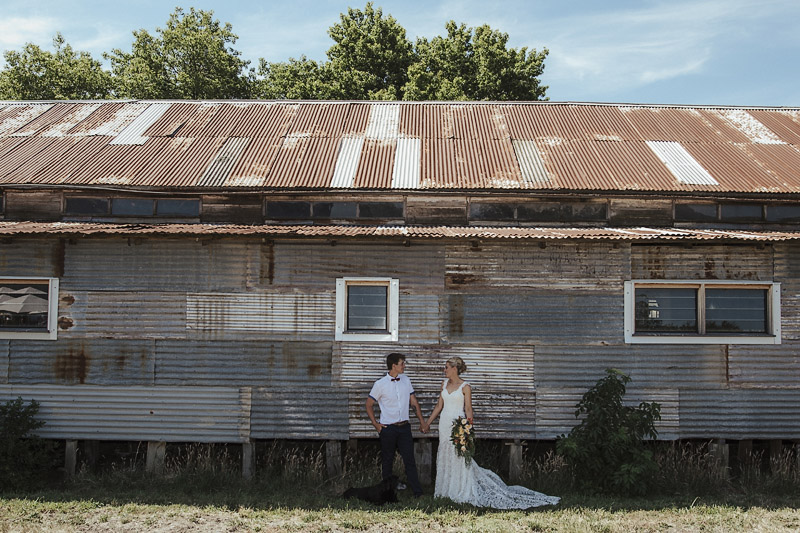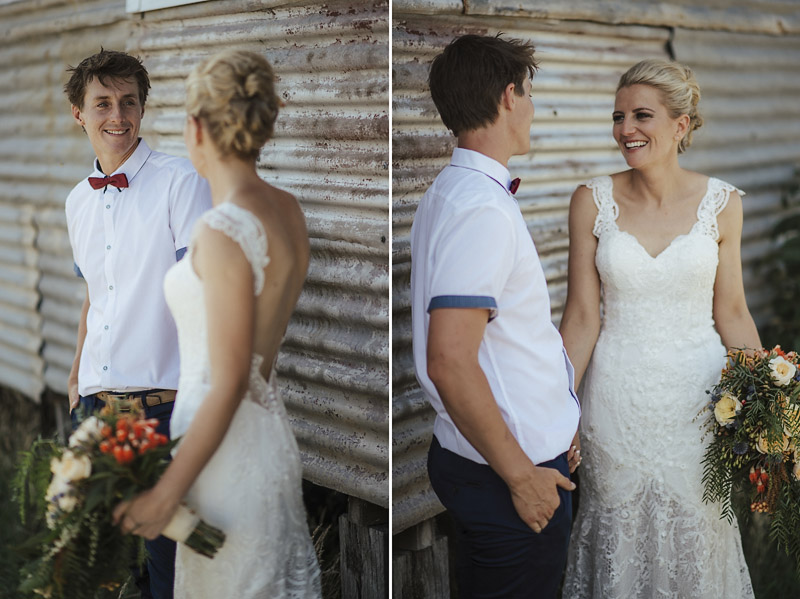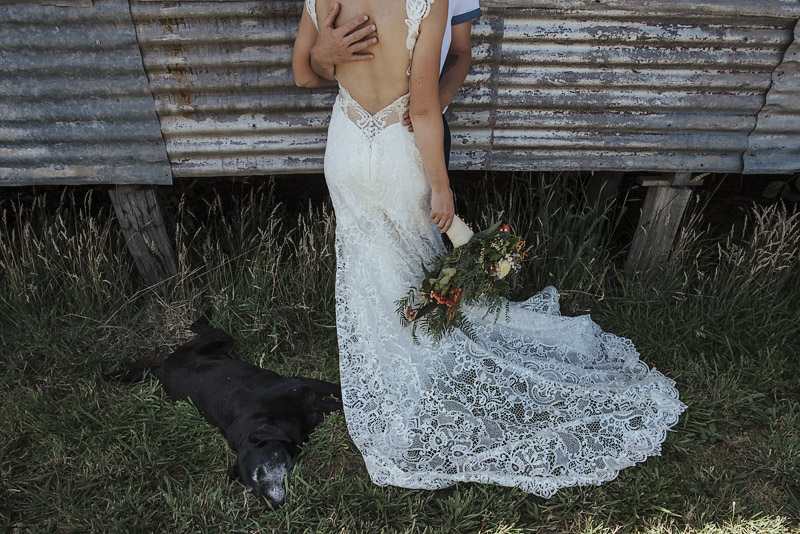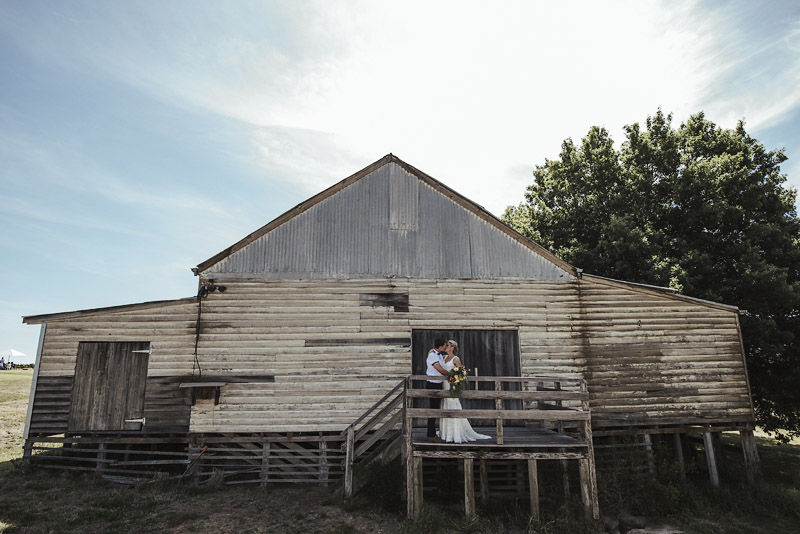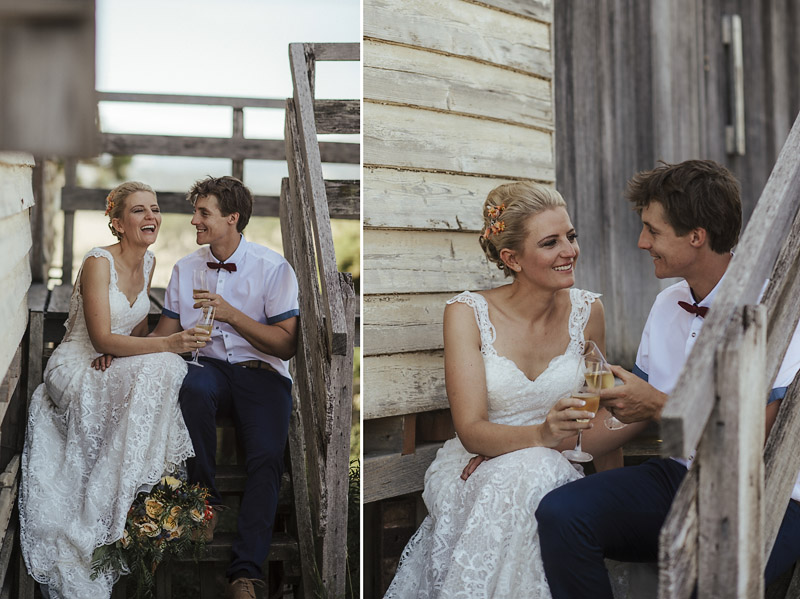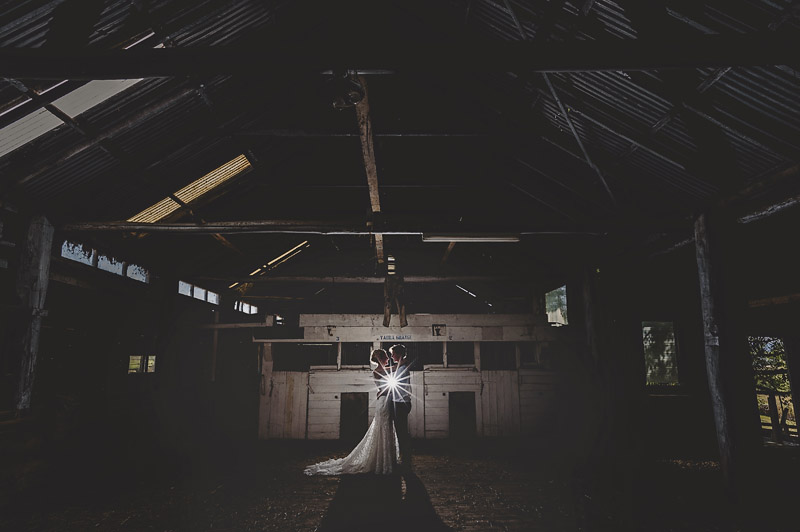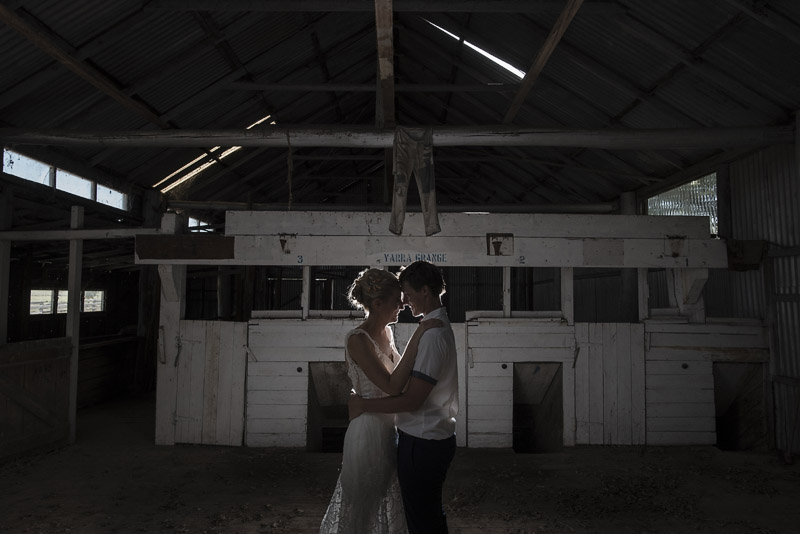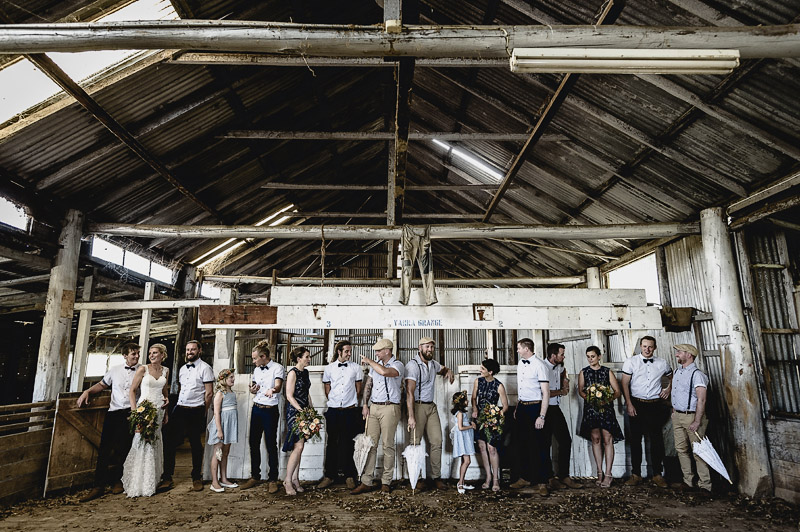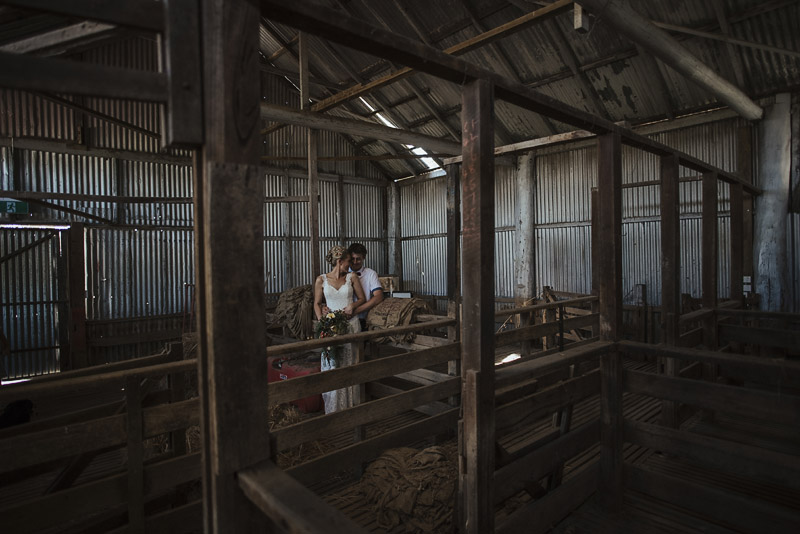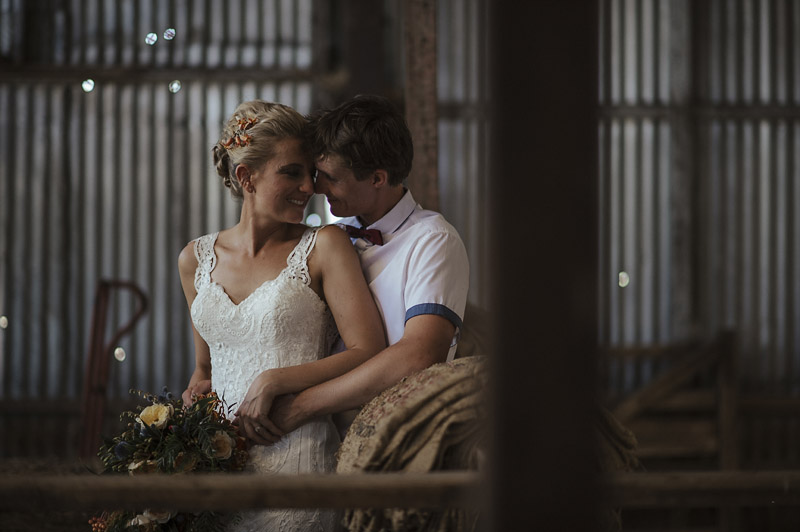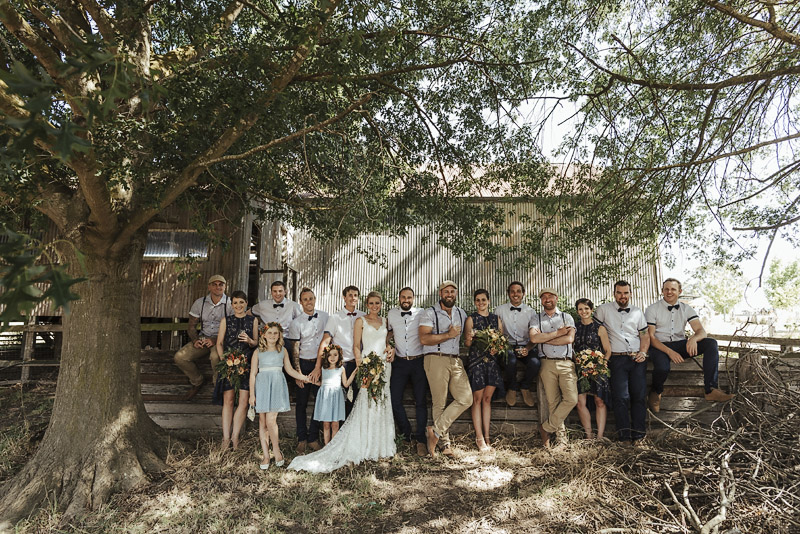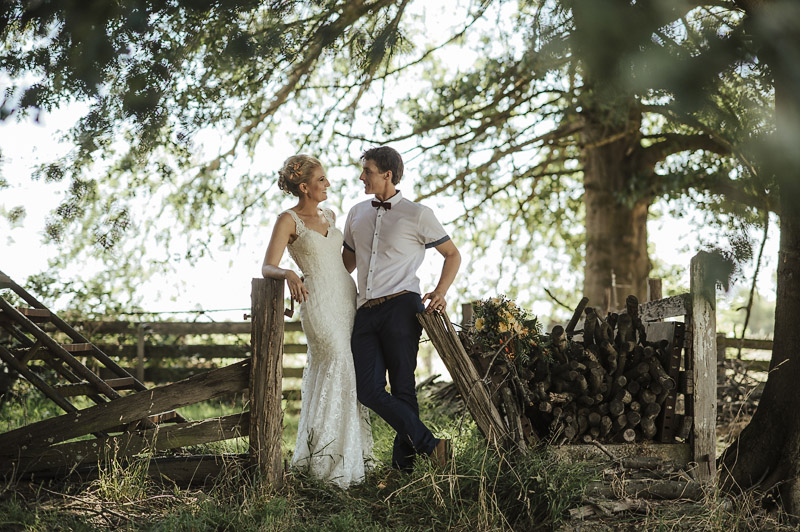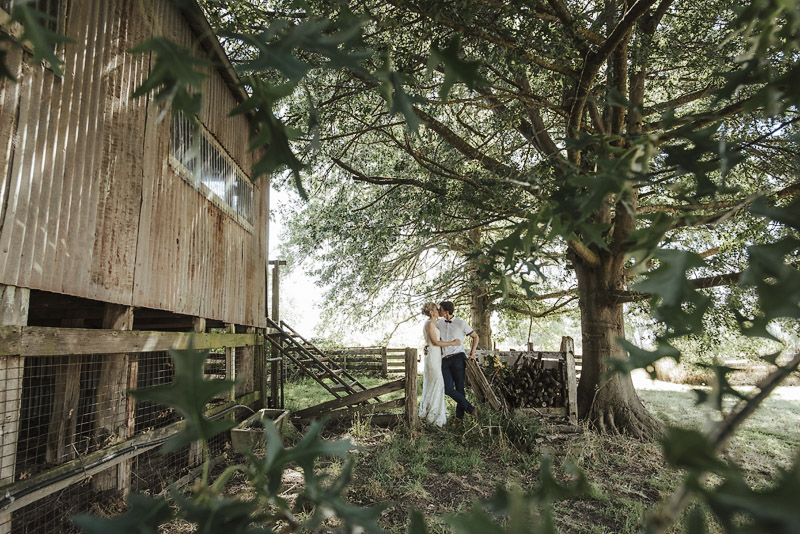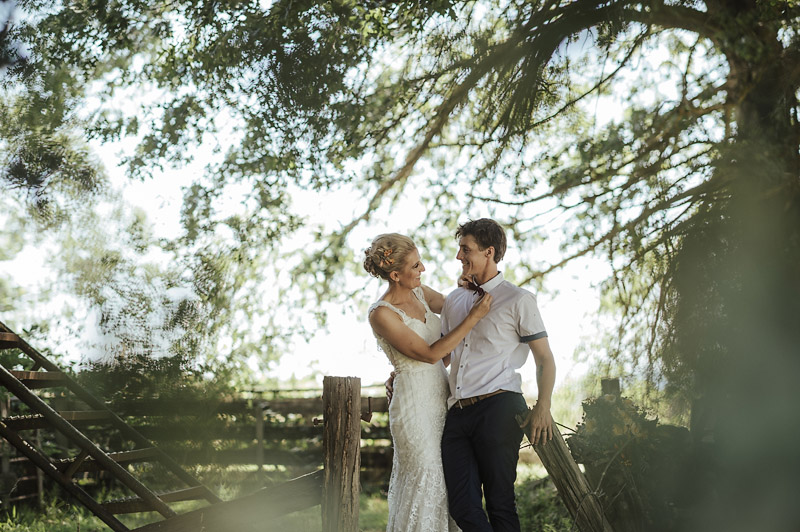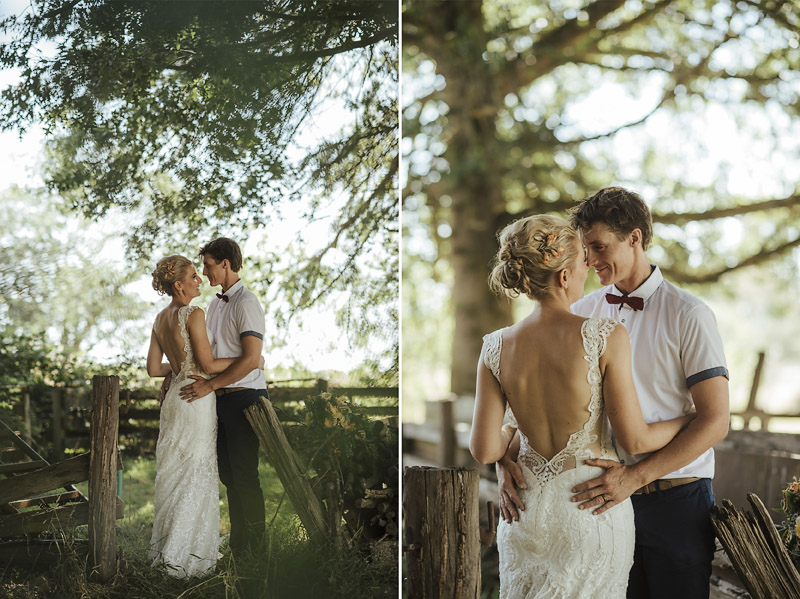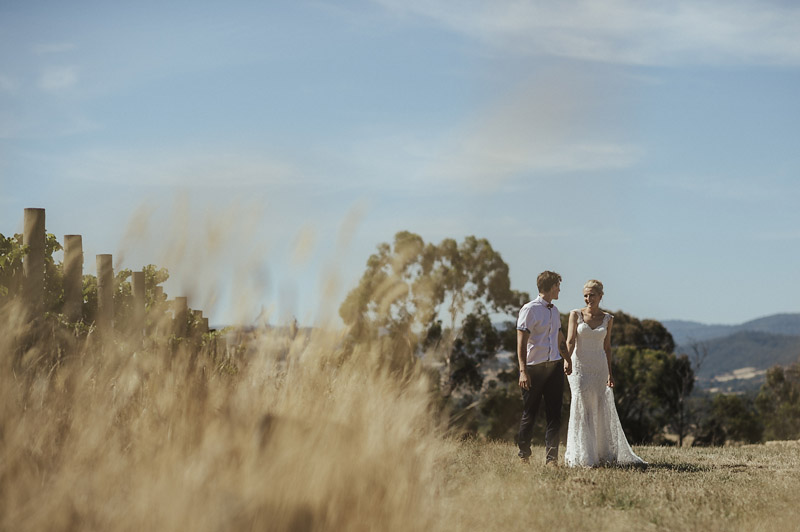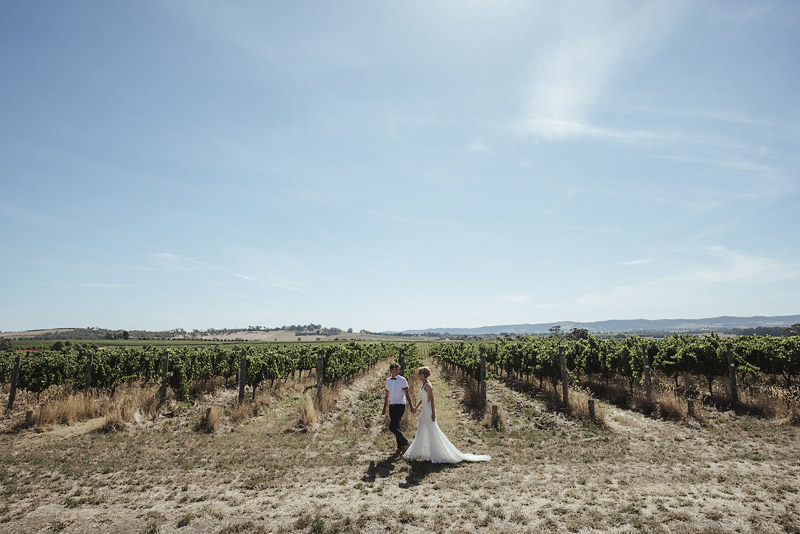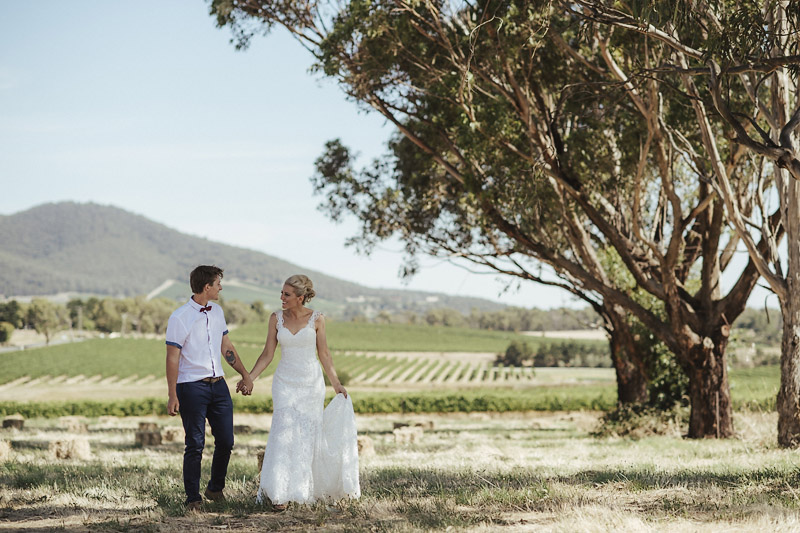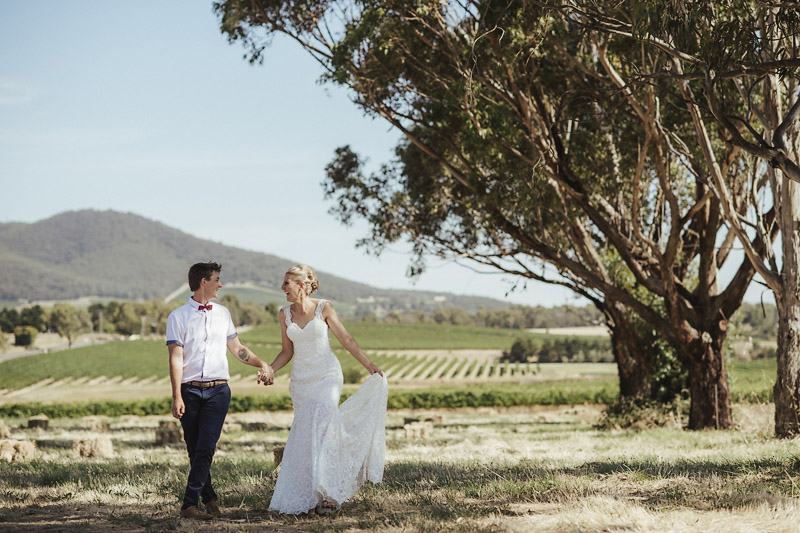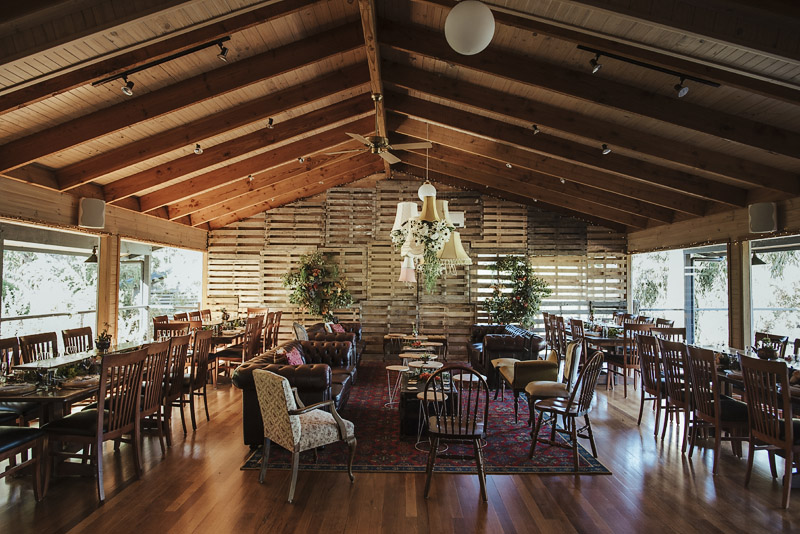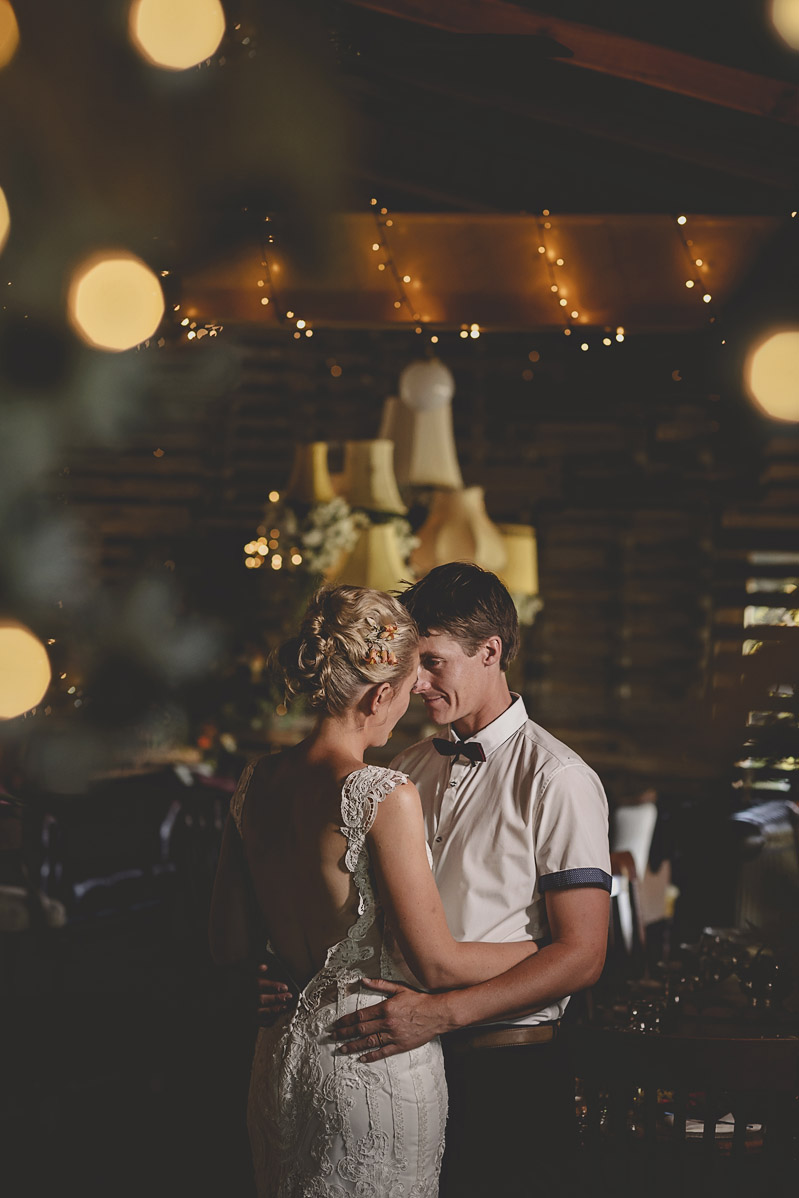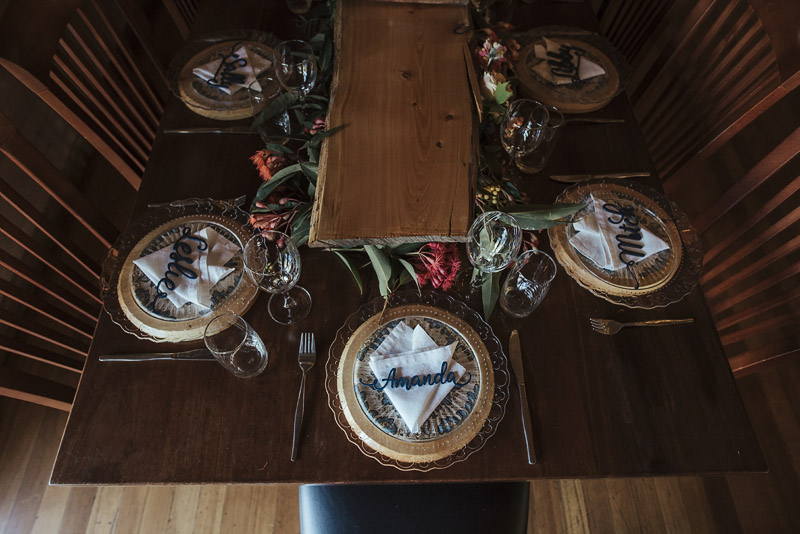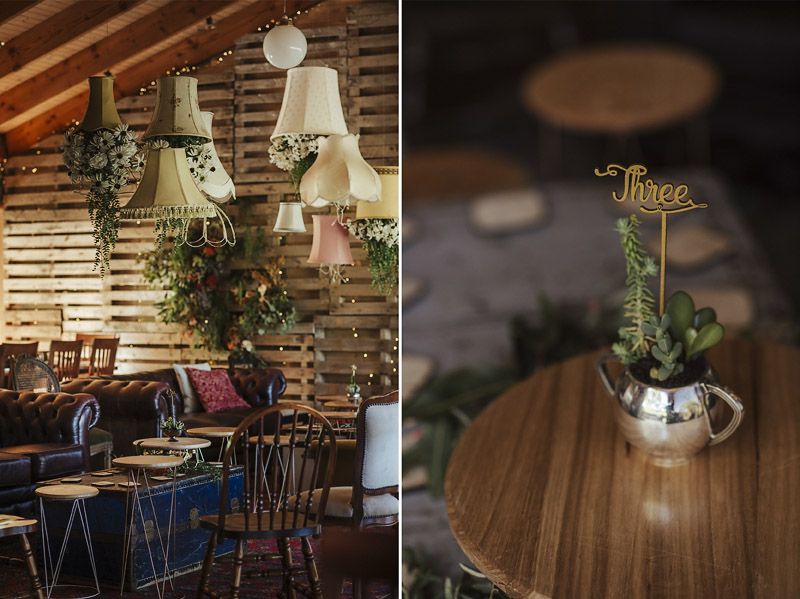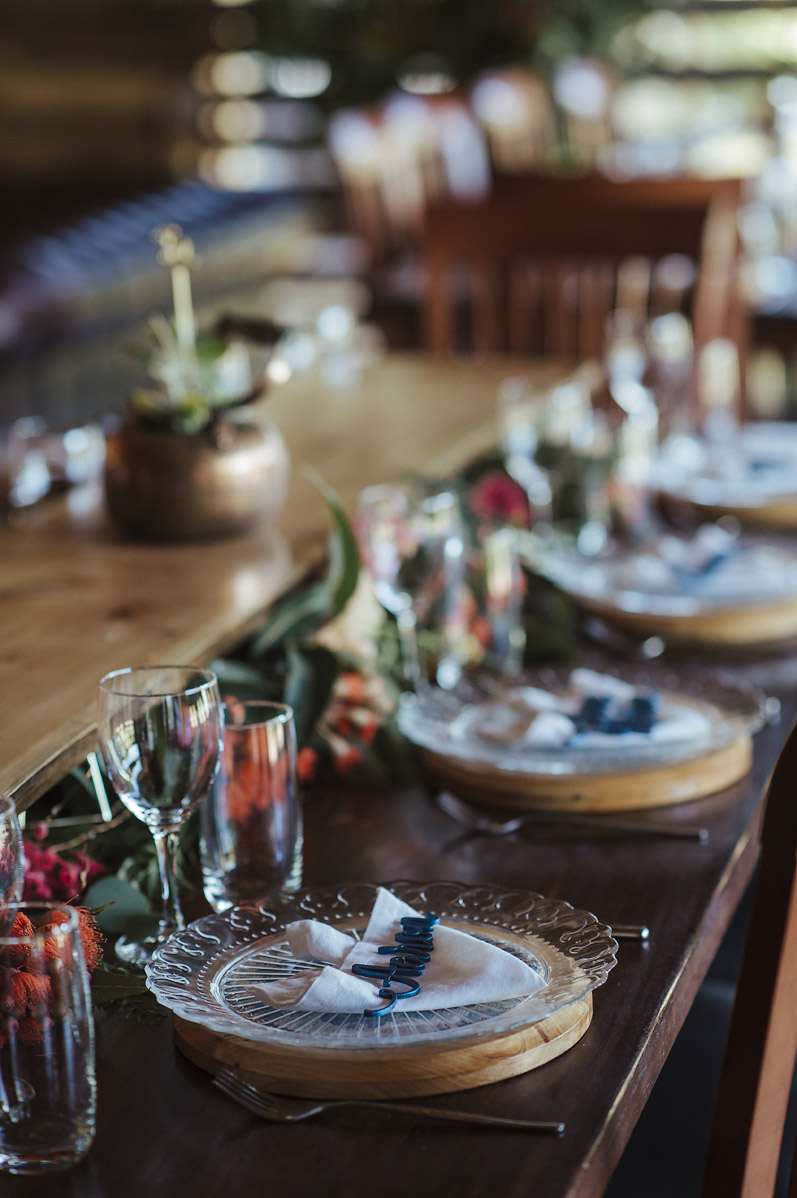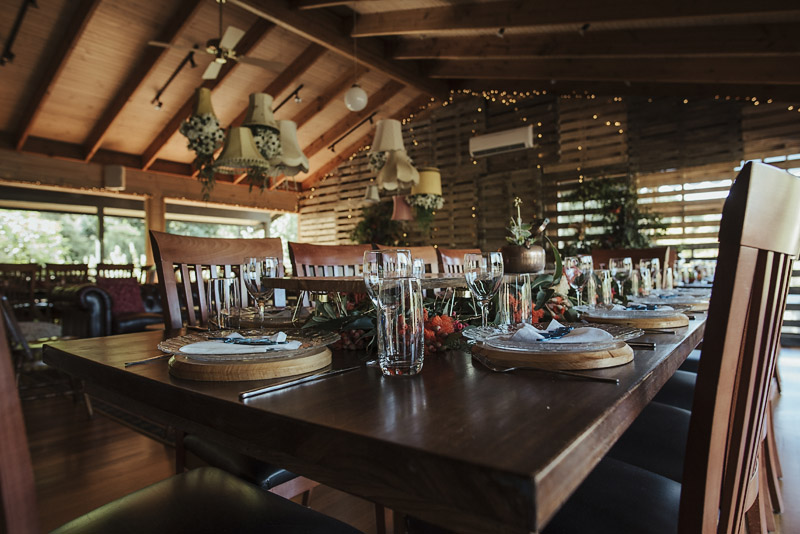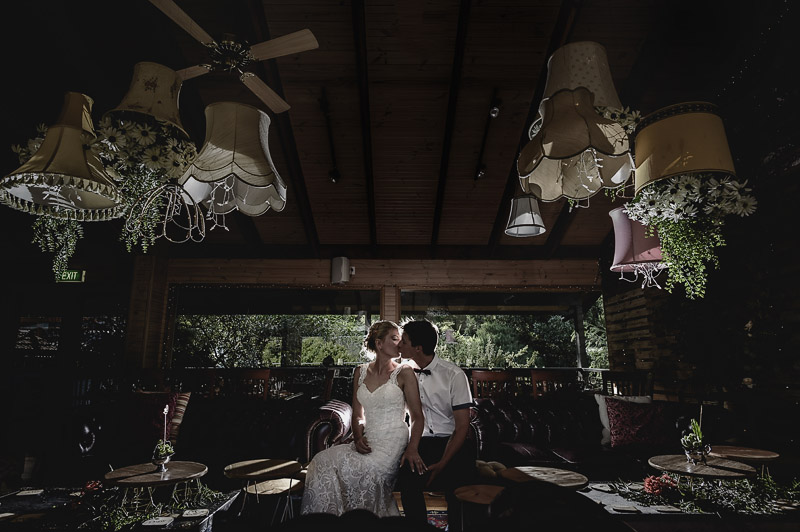 WEDDING DAY CREDITS
Dress Designer // Made with Love
Suits // YD, Politix
Bridesmaid Dresses // David Jones
Florist // Debbie O'Neill
Stylist // Tierney MacGregor
Celebrant // Naomi Korolew
Ceremony Venue // Maddens Rise
Reception Venue // Yarra Valley Estate
Ceremony Music // bagpipes and a drummer playing "Scotland The Brave"
Reception Music // The Baker Boys
Hair & Makeup // Natile Burley
Wedding Transport // Simon's 1969 VF Valiant & Rob Prusa's 1969 VF Valiant
Invitations & Table cards // Tierney MacGregor
Getting ready accommodation // Wiggley Bottom Farm
Chalkboards // Wedding Chalkboards
Cake // Cheese Wheels Cake Yarra Valley