Zonzo Estate // Yarra Valley Wedding Photographer // Georgie & Anthony
It's a pretty funny and cute journey that led Georgie and Young to tie the knot at the stunning Zonzo Estate in the Yarra Valley. These two lovers had eyed each other off when they were both playing netball and football respectively for their local club Pakenham. In Young's words he had watched Georgie strut around the club! But it wasn't until a friends engagement party, Dean the bestman, that Young got up the courage to chat to Georgie. They hit it off straight away and after some follow up chatting via text he asked her on their first date.
The First Date
"Our first date was hilarious for many reasons. It started with Young asking me to go out on a date to dinner. He said he would pick me up from home at a certain time. Because he was a little older than me and was "old school" he didn't text me when he arrived at my family home to pick me up which is what I was expecting, instead he knocked at the front door and my mum answered the door. I had told my mum I was going out with Lauren my best friend as I didn't want my family knowing about this boy just yet, mum laughed and yelled out something like Lauren was at the door, Young looked really confused and I was so embarrassed." After this initial hiccup they had an awesome first date and felt like they had known each other for years.
The Proposal
So fast forward 5 years to what is probably the cutest yet most simple and funniest proposal we've heard in a while. "It was Melbourne cup day and the morning of our 5 year anniversary. We were going to a friends house for a BBQ and drinks that day. We got up and started getting ready for the day ahead. I had given Young a card and a bottle of gin and he hadn't got me anything, but that was not unusual for Young as he wasn't the most romantic/organised guy with those type of things so luckily I was in a good mood and didn't make any comments to him that morning about not getting me anything or in my words "even just a card would of been nice".
When I got out of the shower I noticed rose petals down the hallway to our bedroom and when I got into the bedroom Young was kneeling down on one knee (with a moon boot on, typical Young as he always has some form of injury from football) and he was holding a ring in his hand. He asked me to marry him but at the time I was in shock and was standing there with just a pyjama top on and a big ball of hair I had just pulled from the shower drain. " Thankfully she got over her shock and said yes!
The Wedding Day
So needless to say the actual wedding day was one big happy party with family and friends. Lots of laughs, lots of crying (especially from Dean the bestman!) and some pretty awesome and crazy dancing courtesy of the amazing Something Borrowed Duo. "As everyone generally says our wedding day was really the best day. I think its because you have all your family and friends in the one place celebrating yours and your partners love. Our wedding was everything we had hoped it would be, the only missing piece was my mum but I know she would have been looking down on us and celebrating with a glass of bubbly."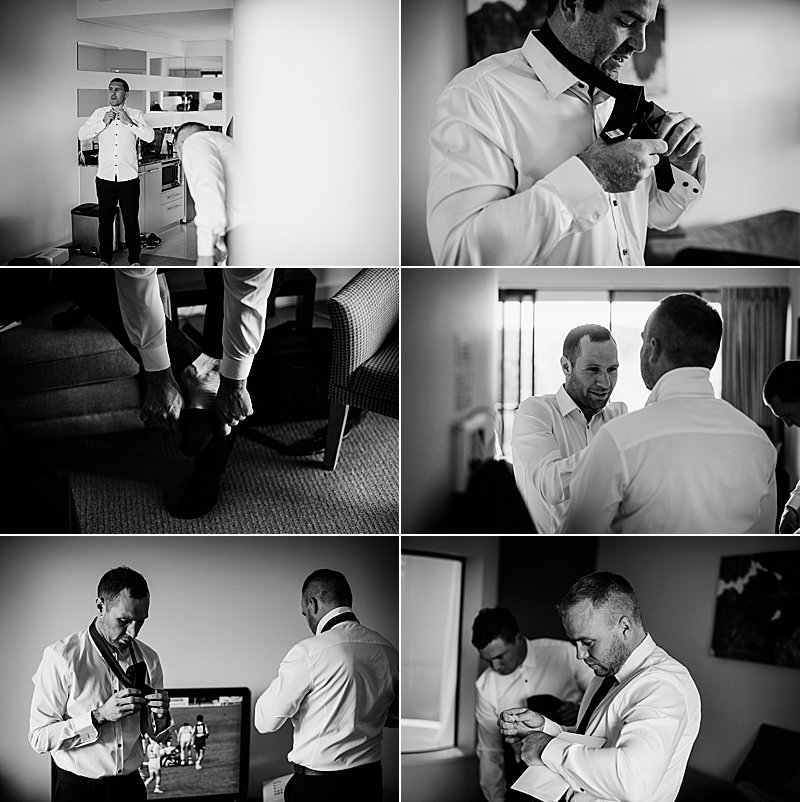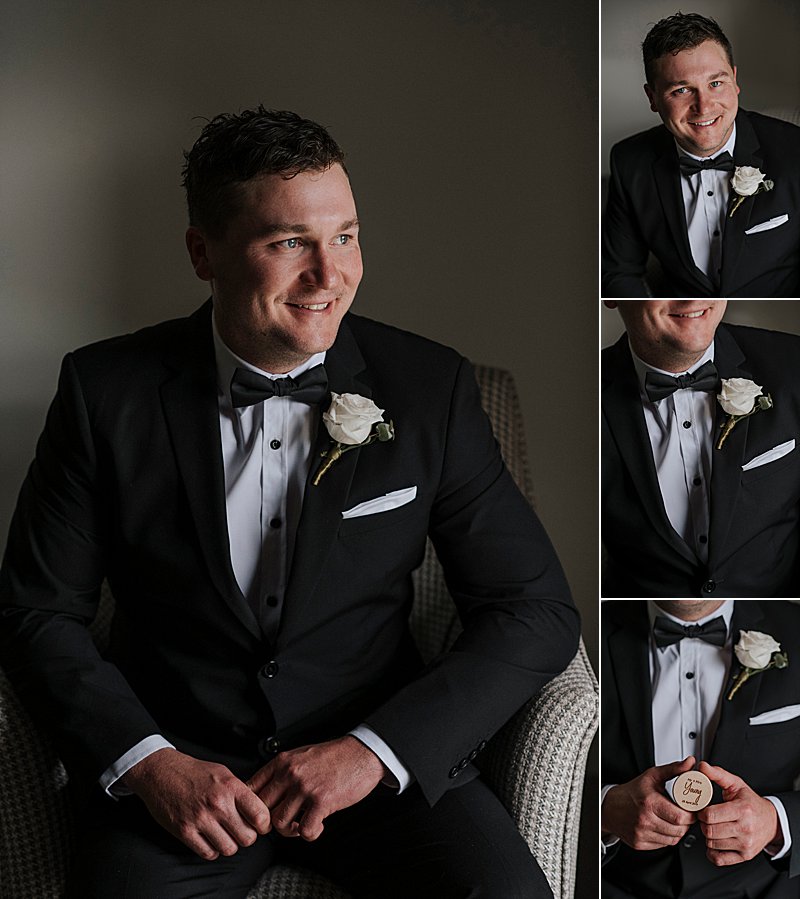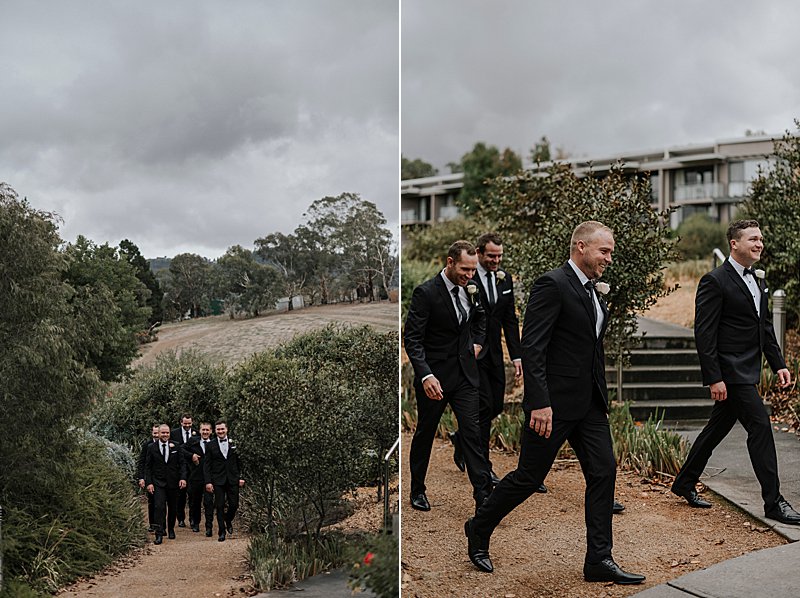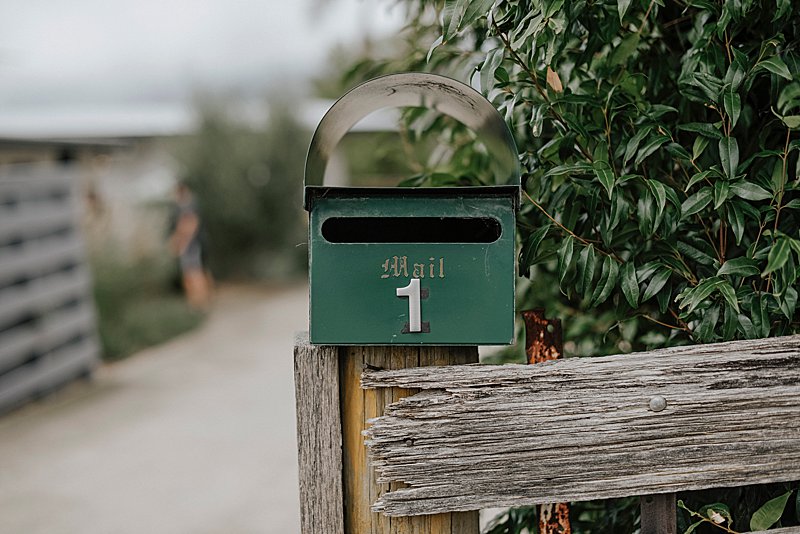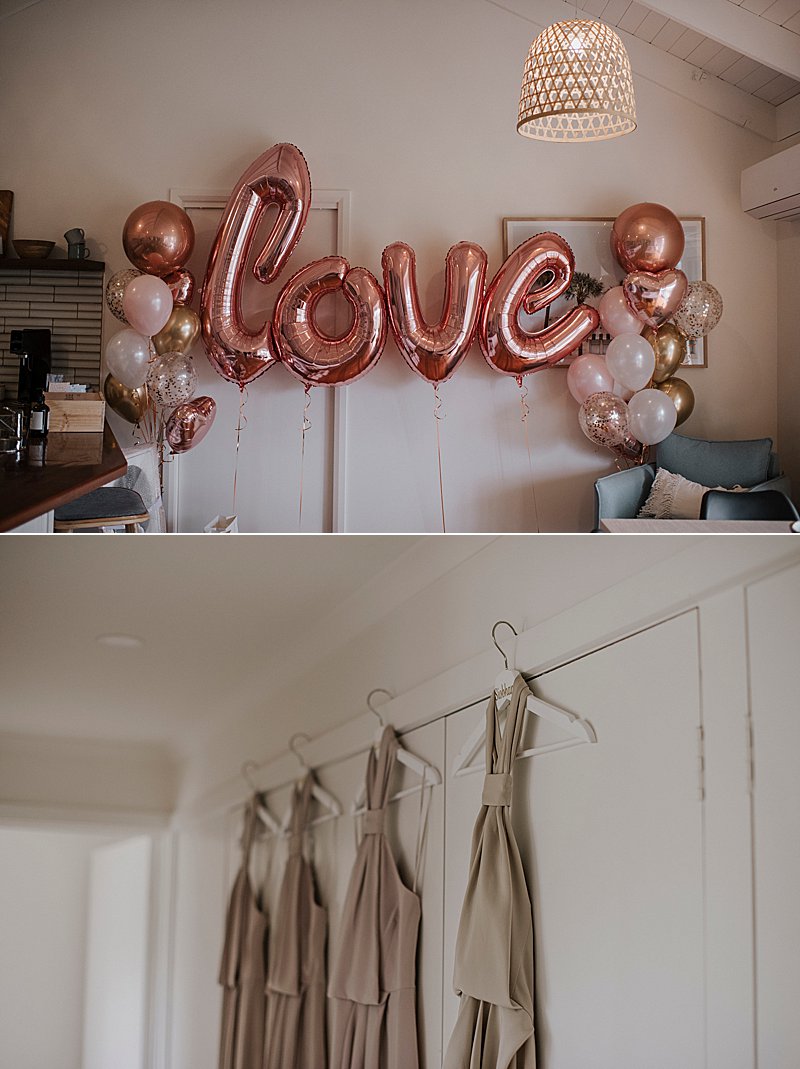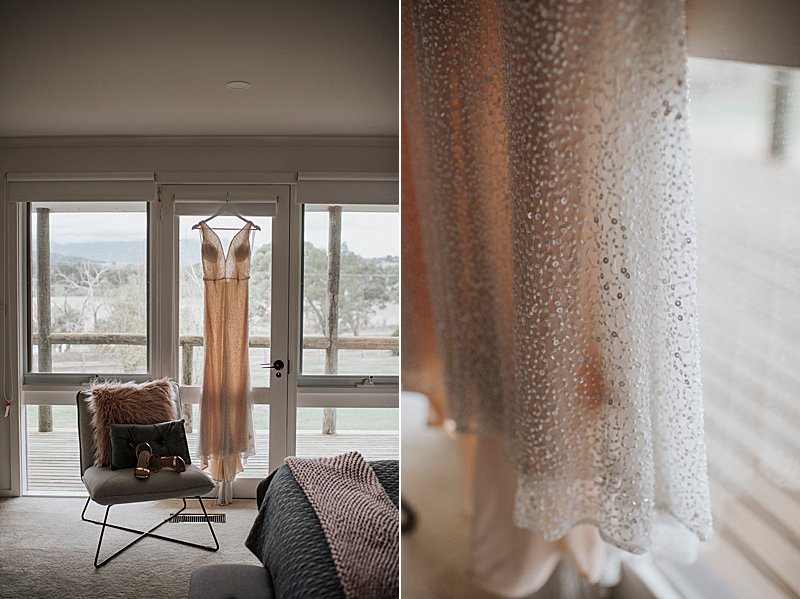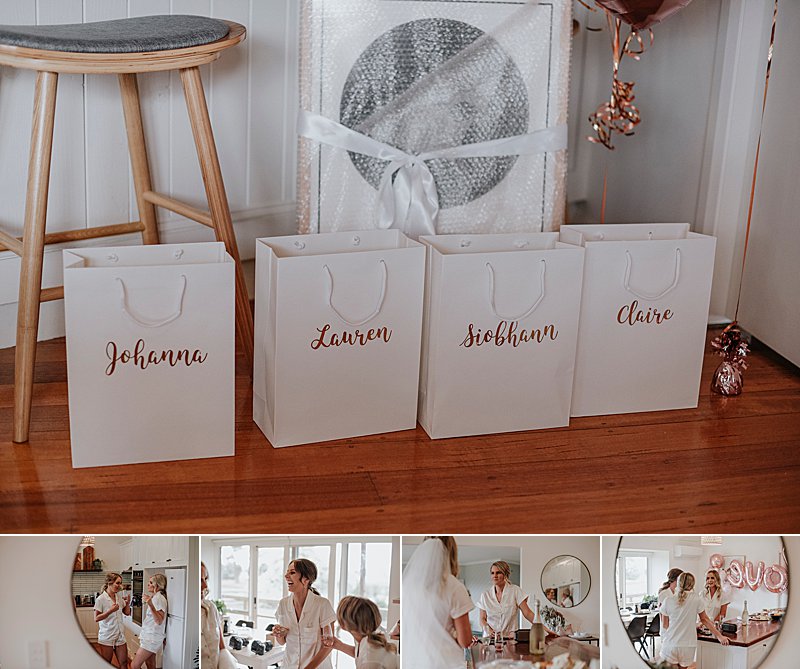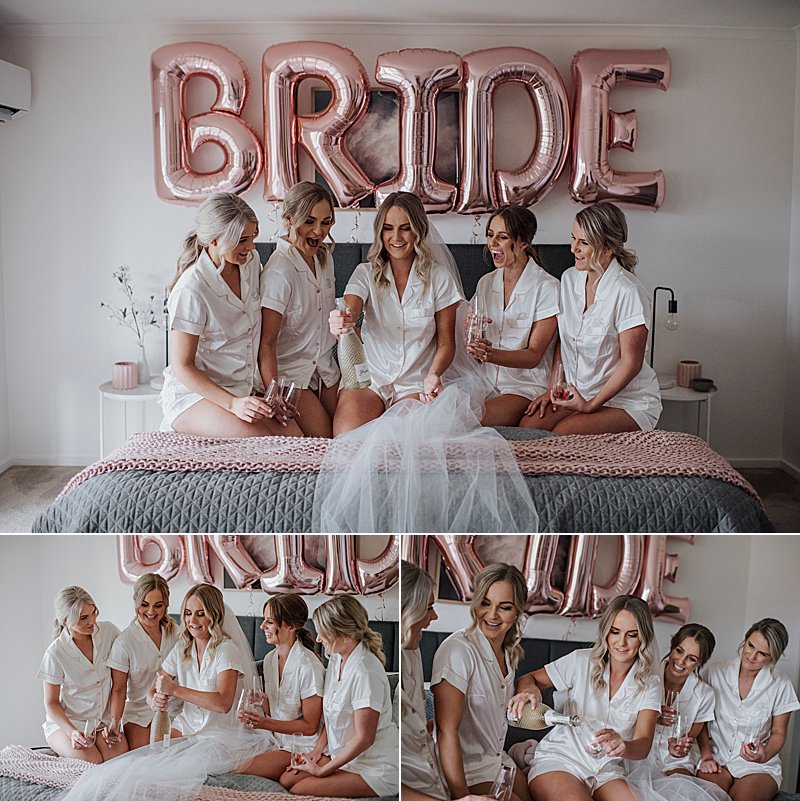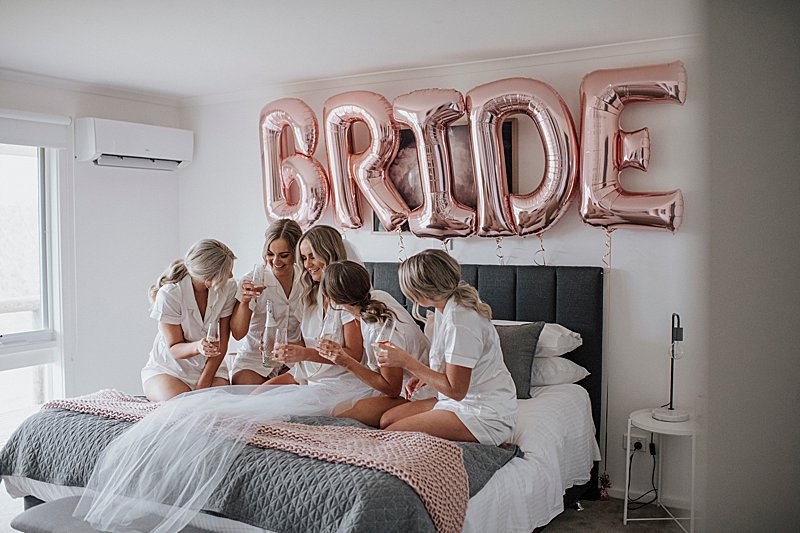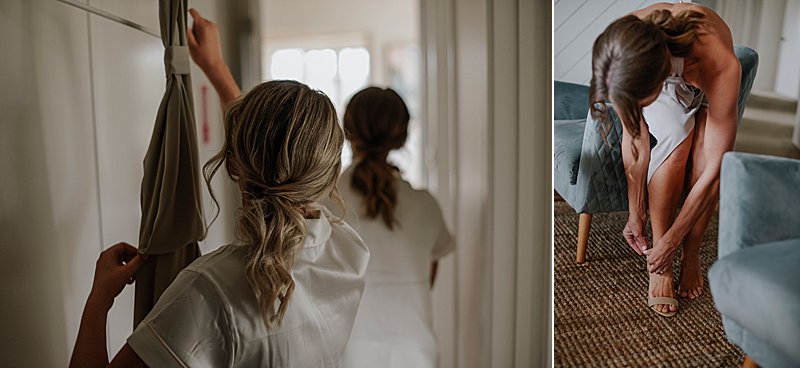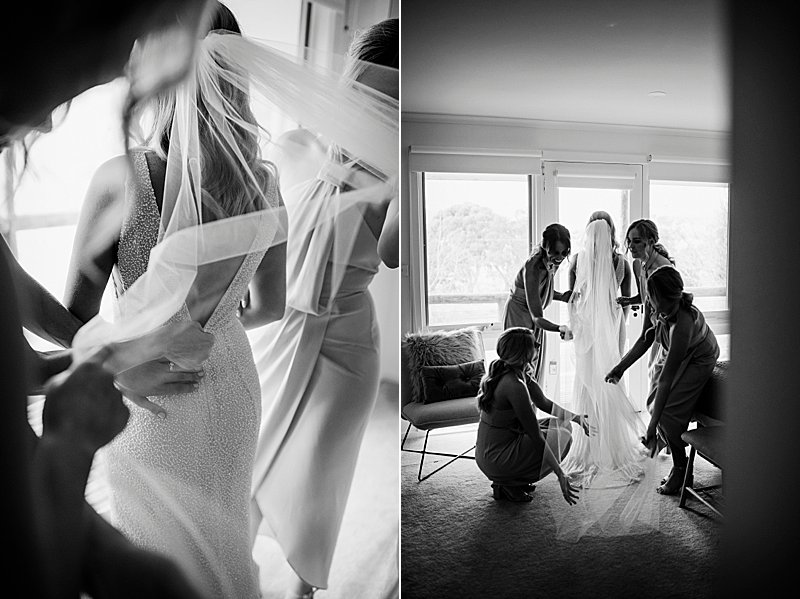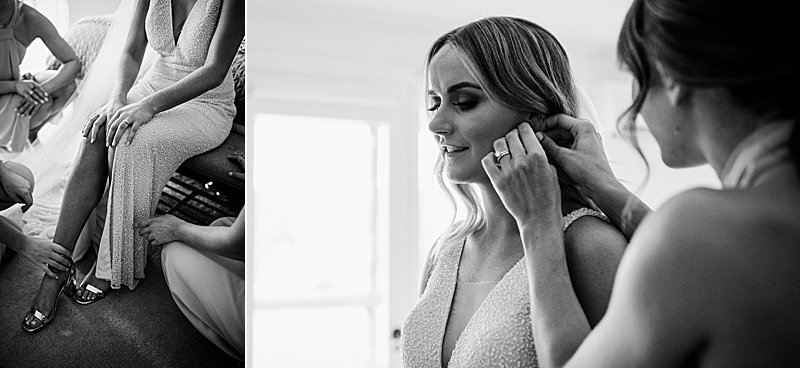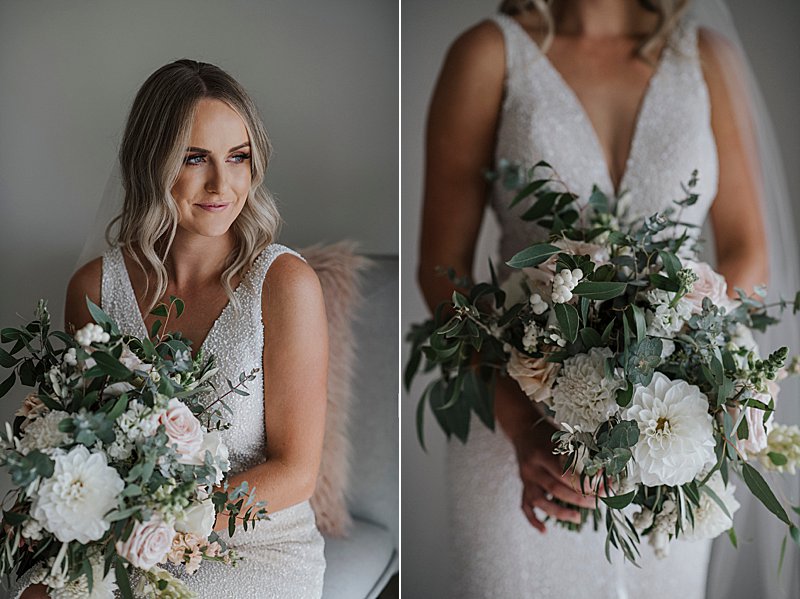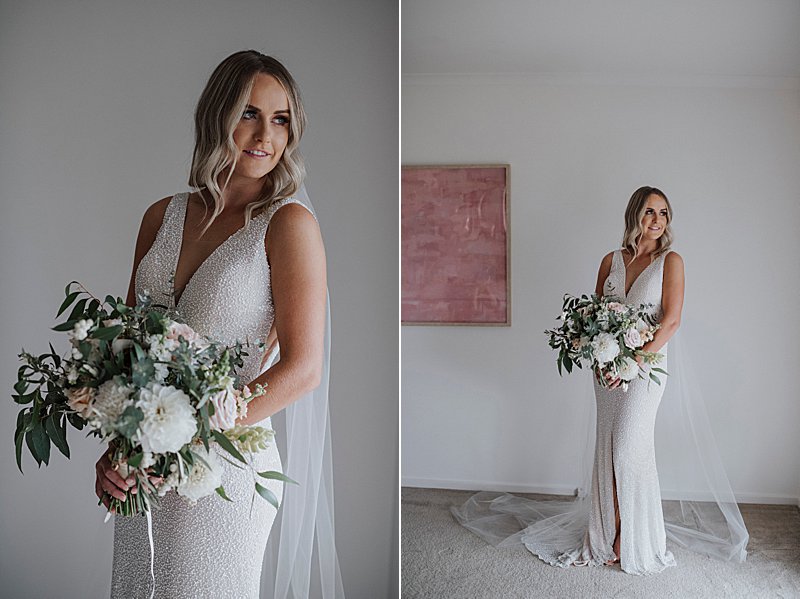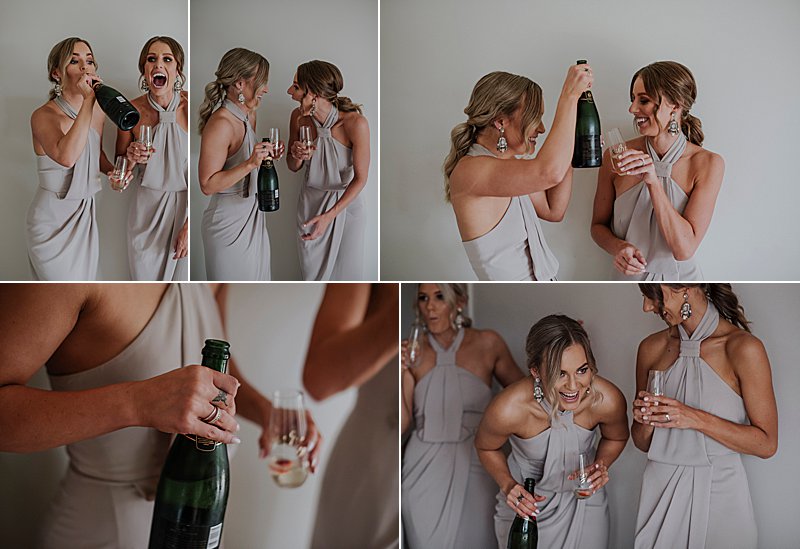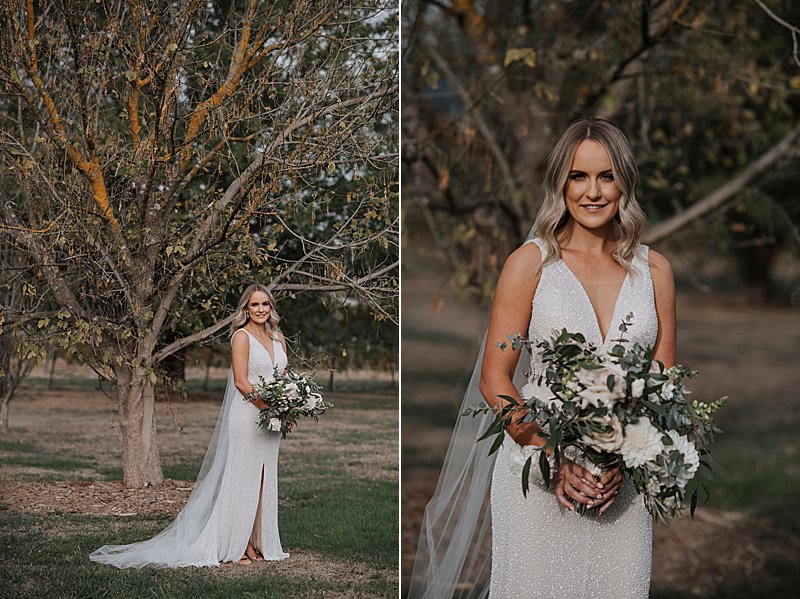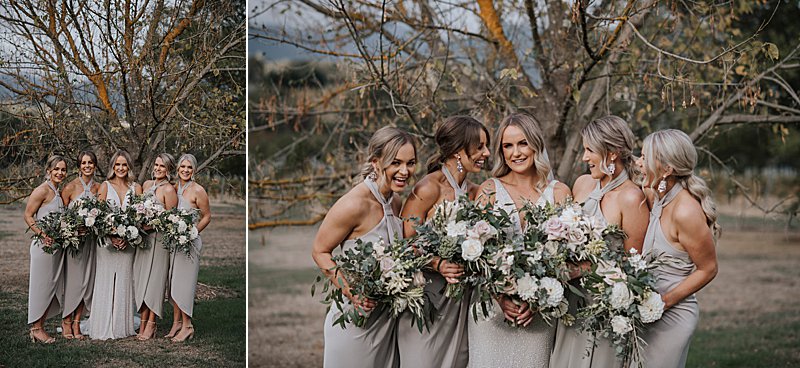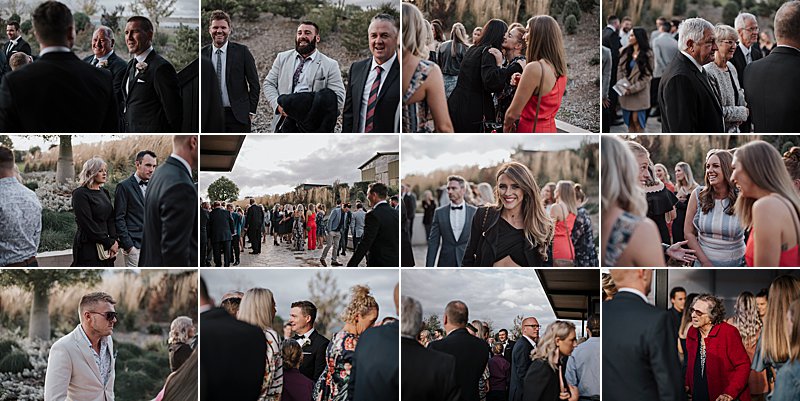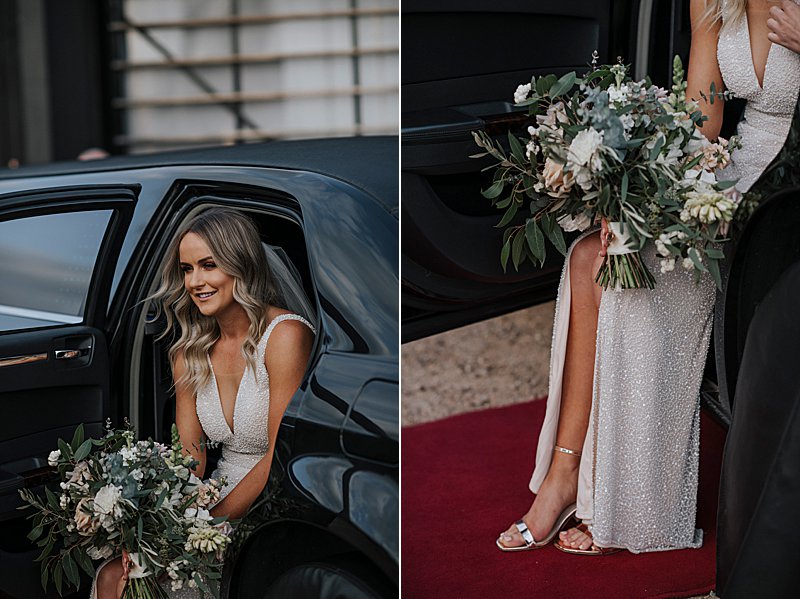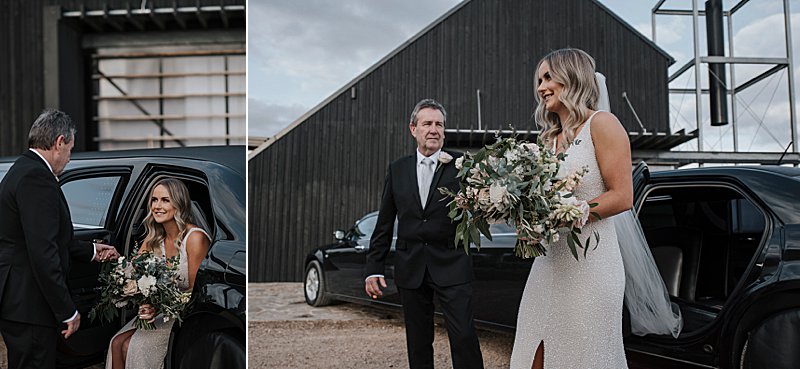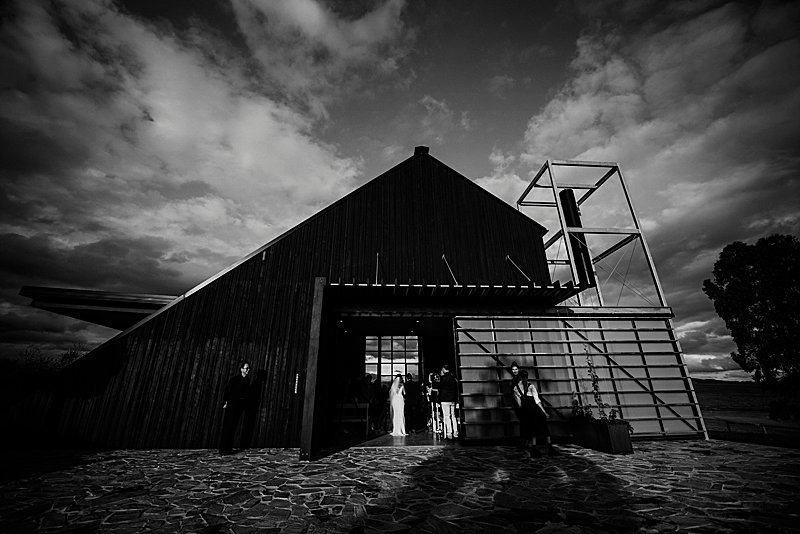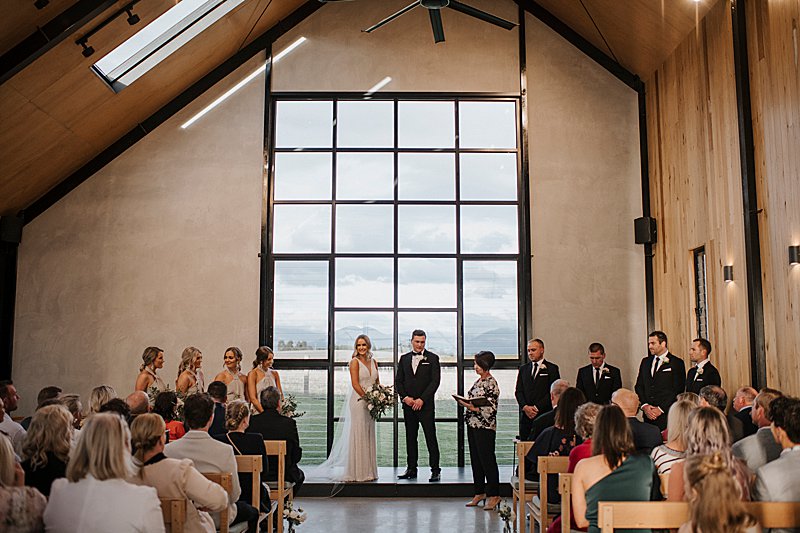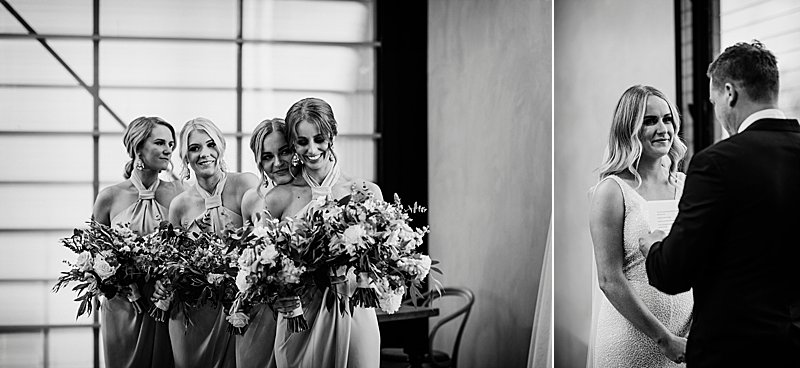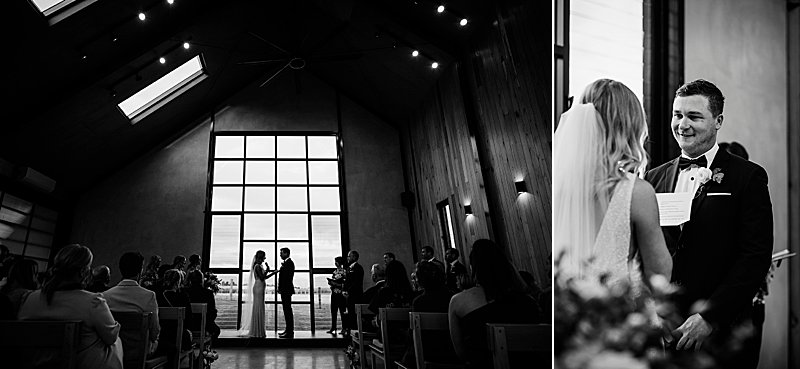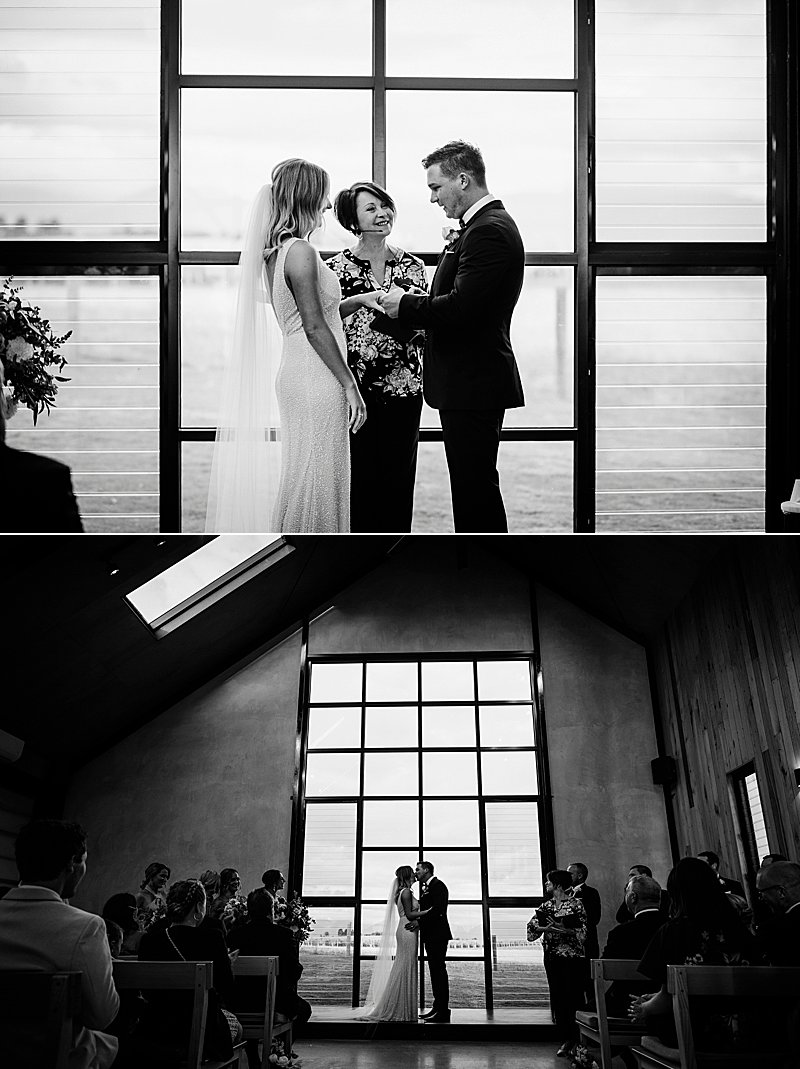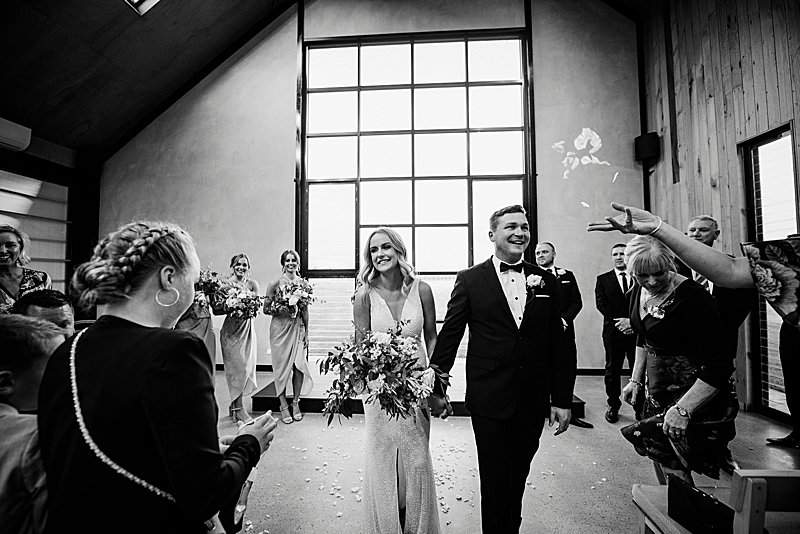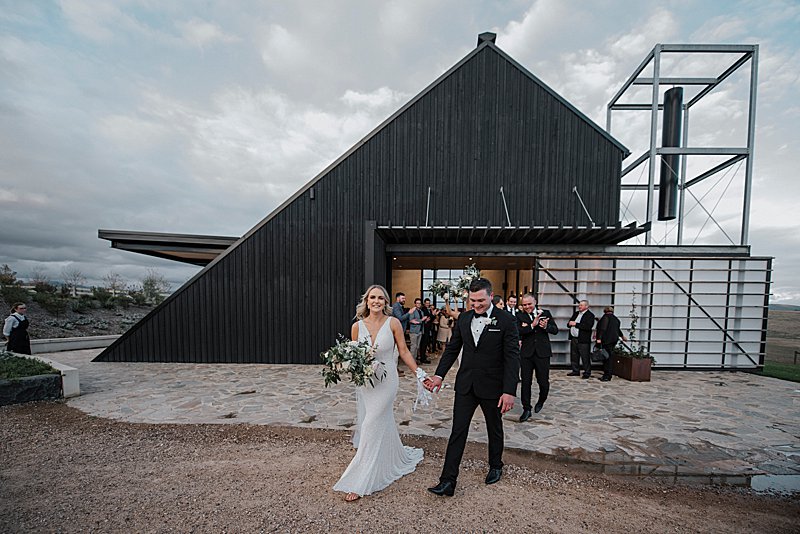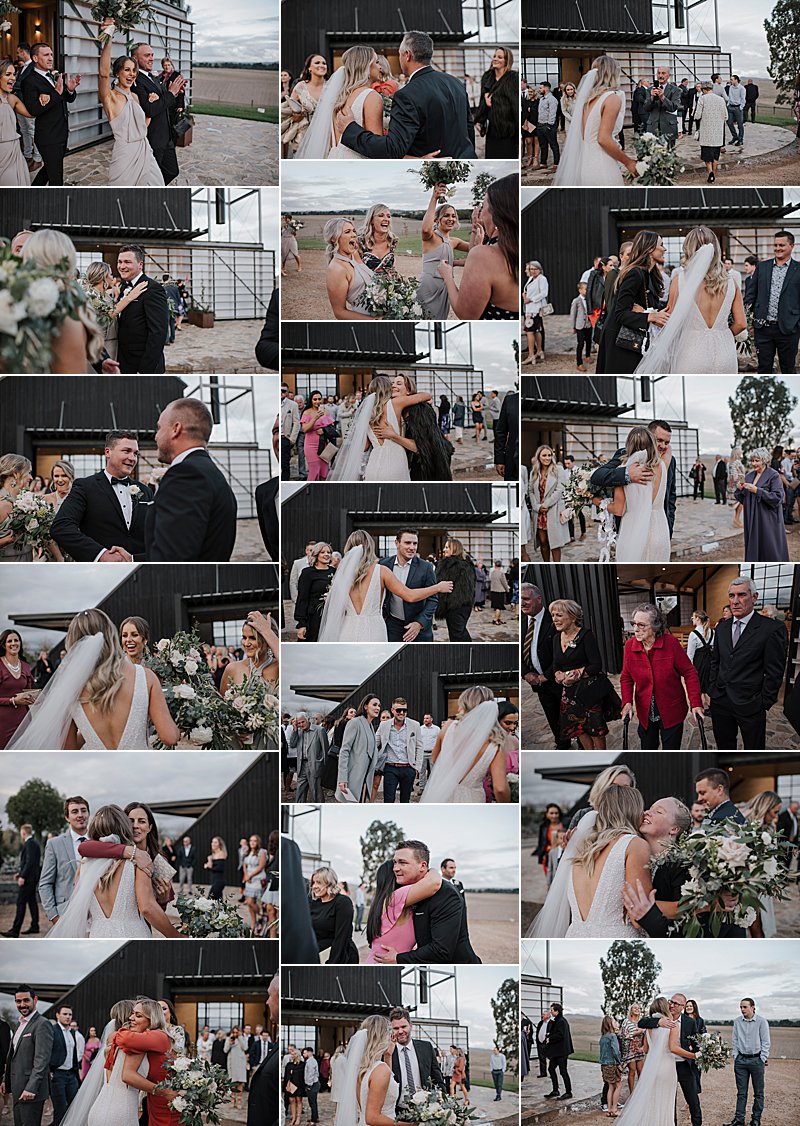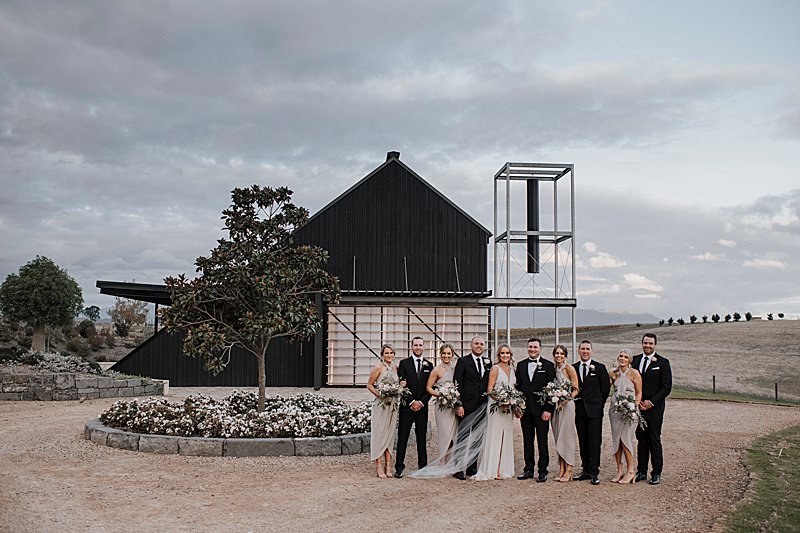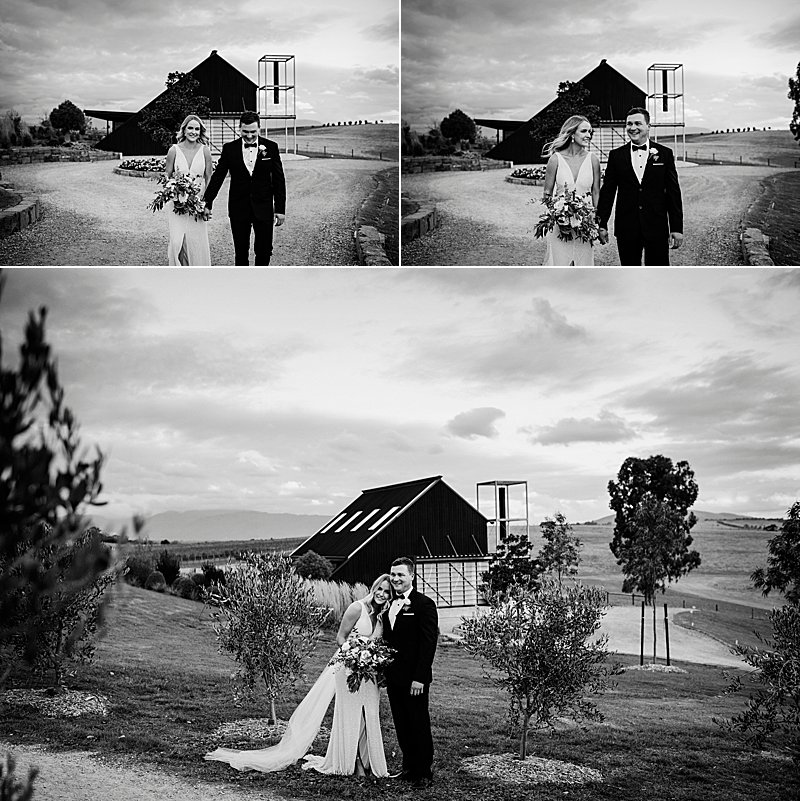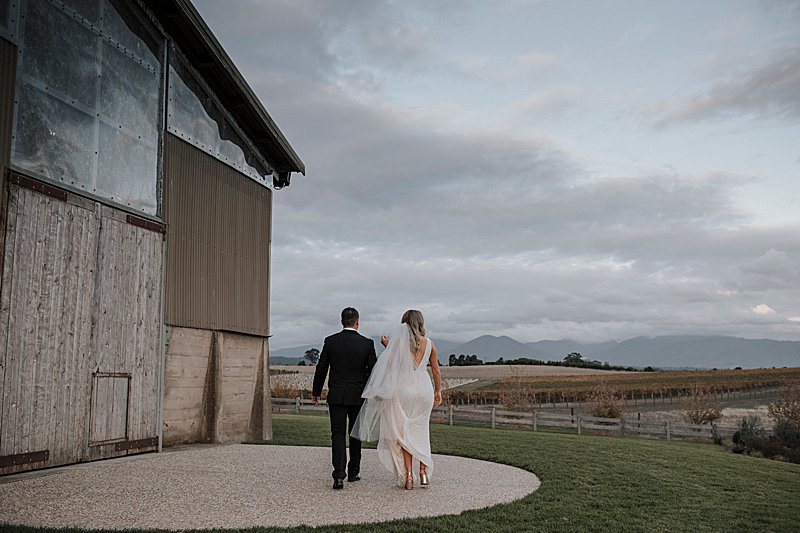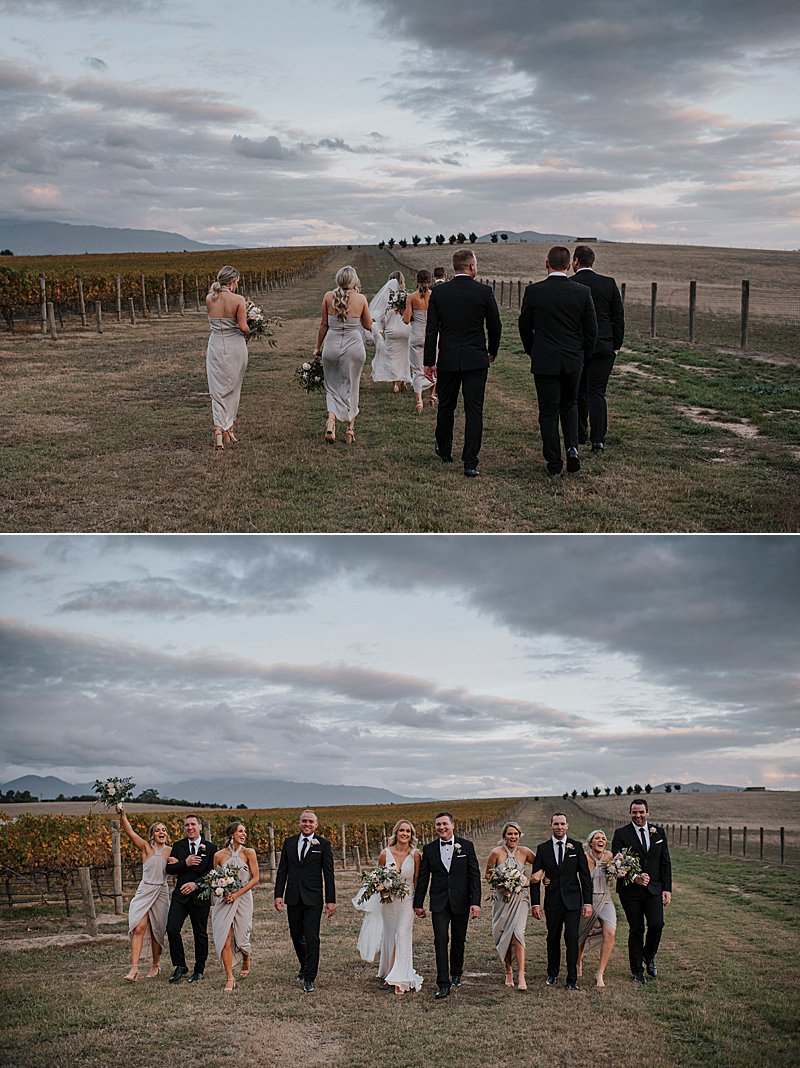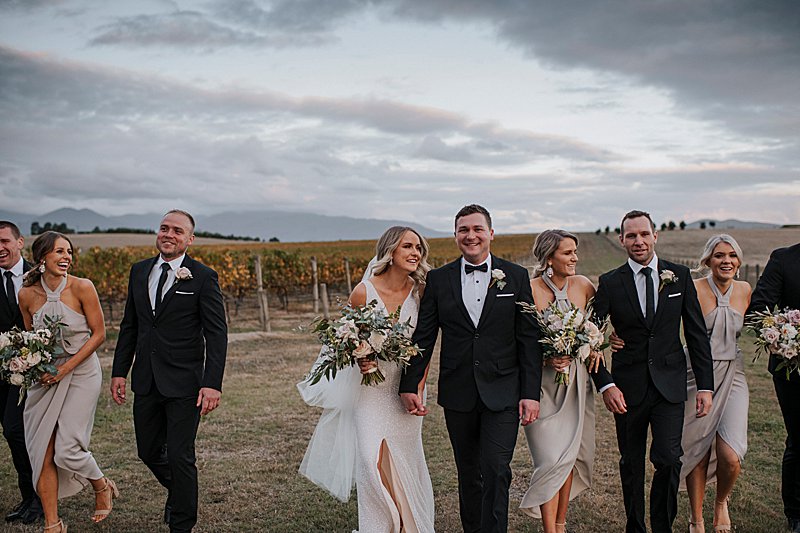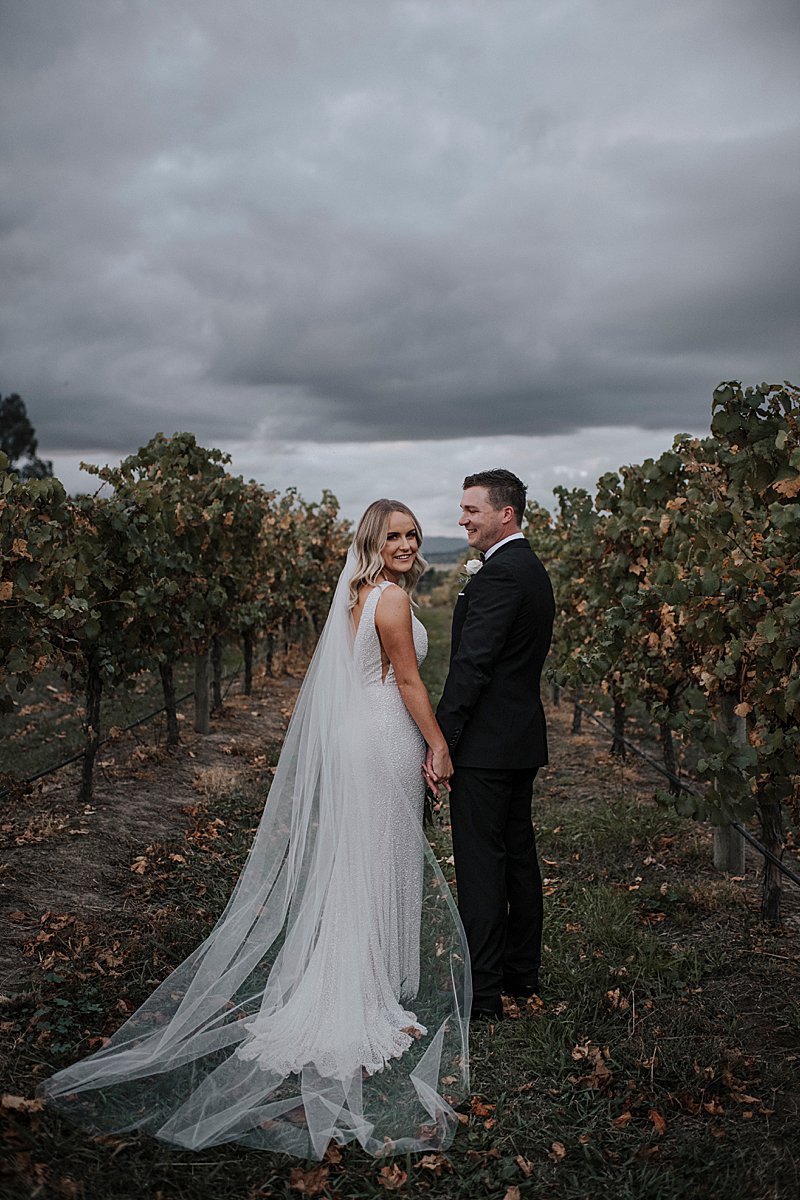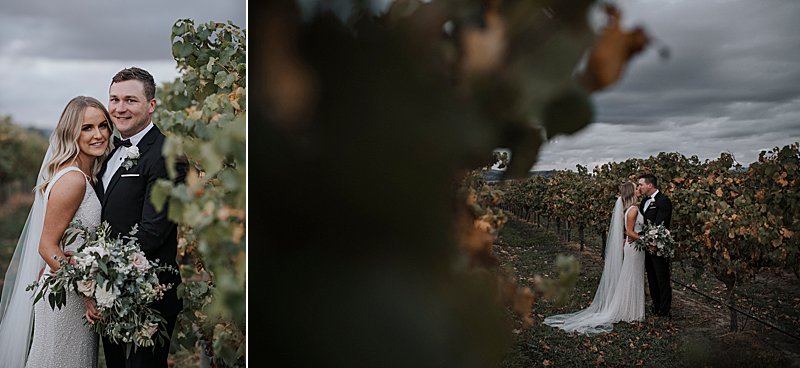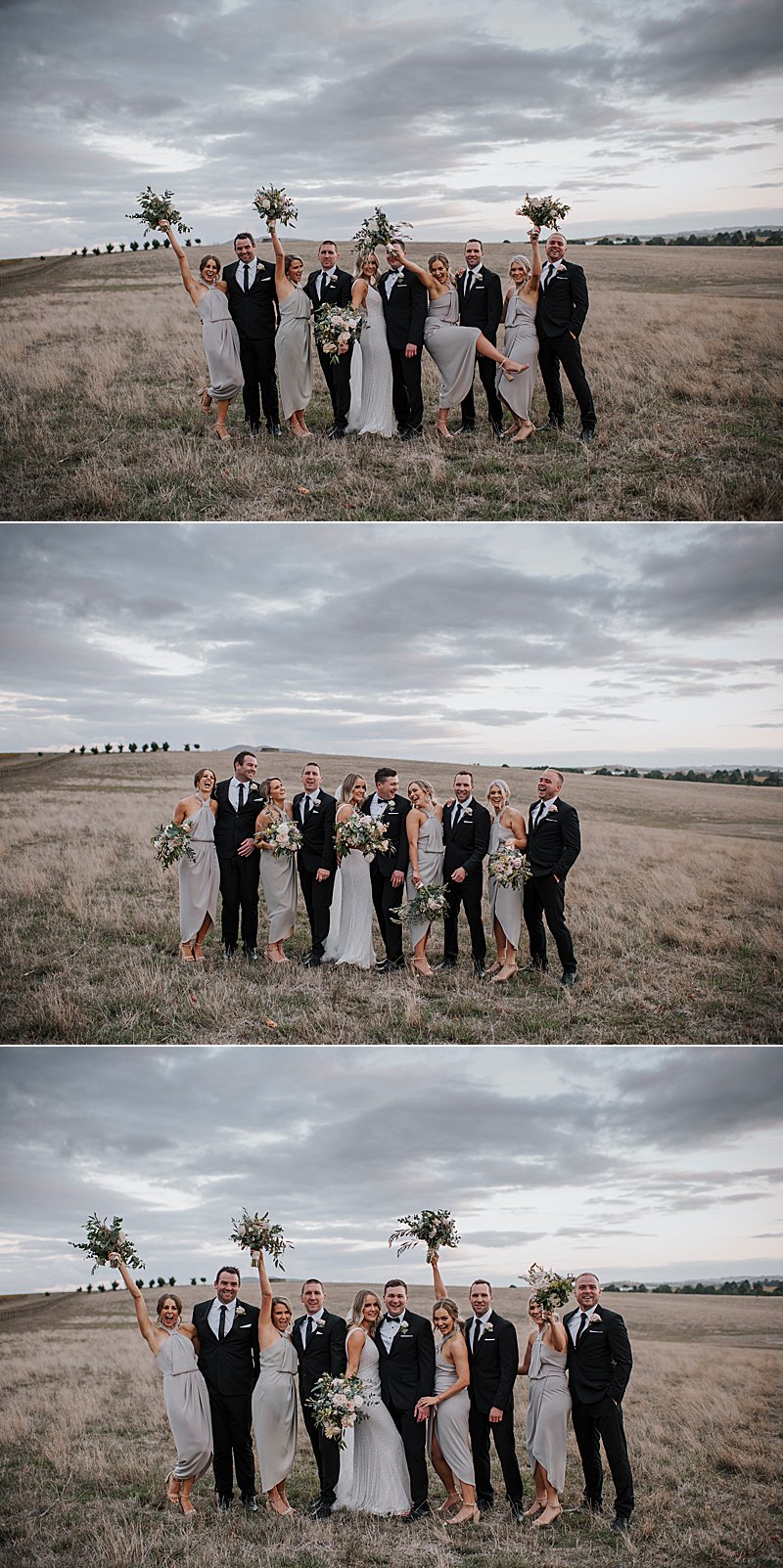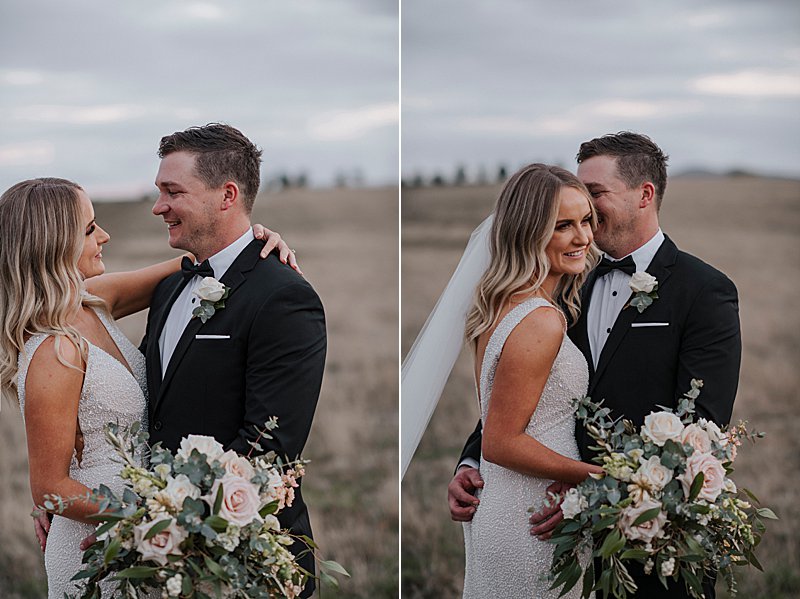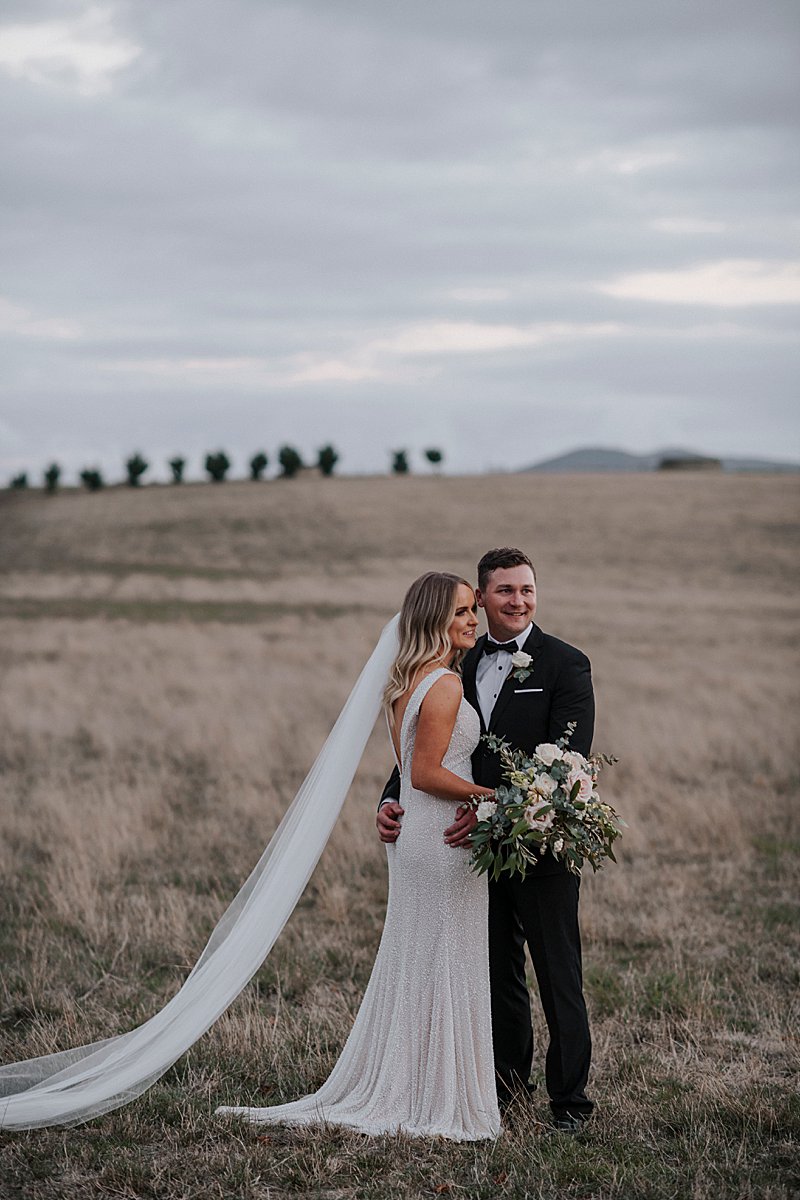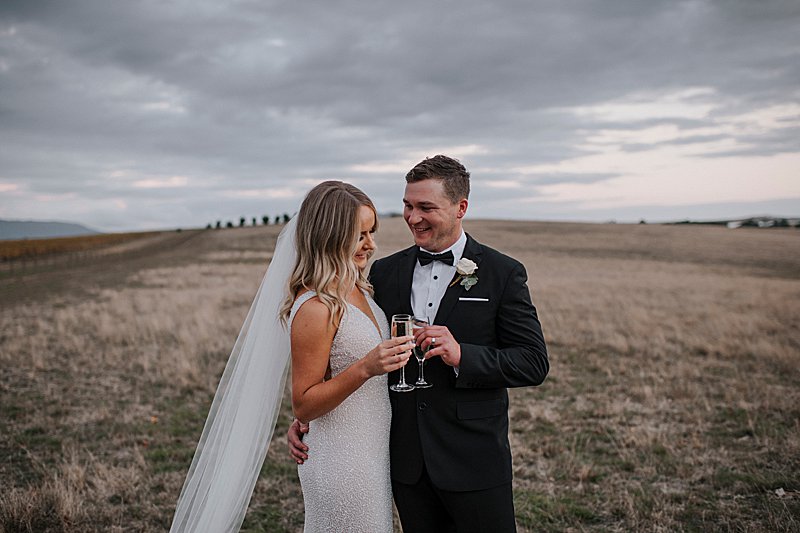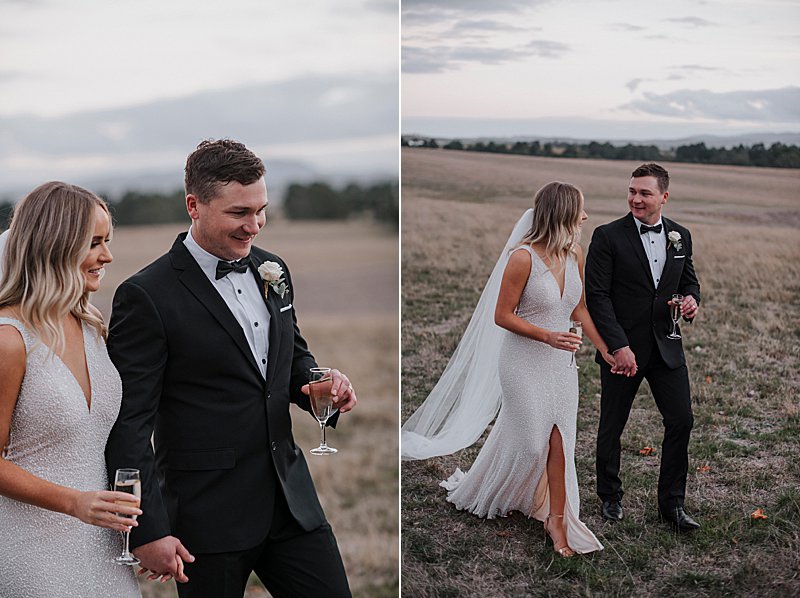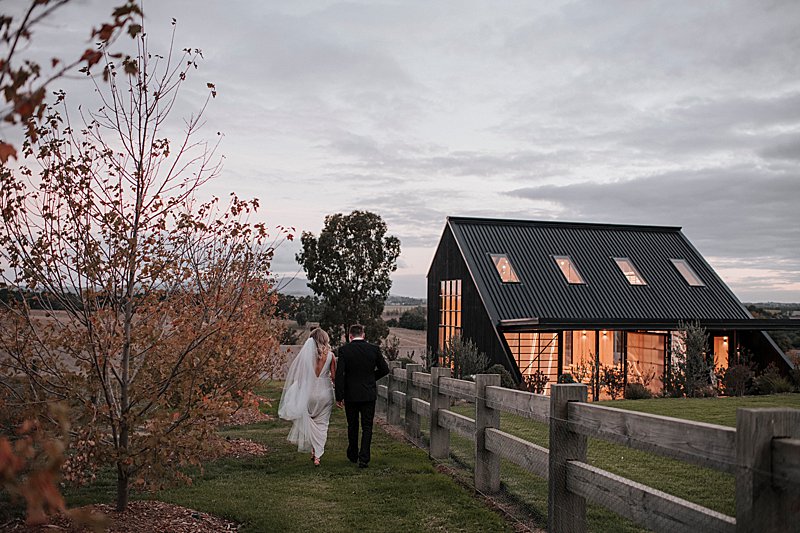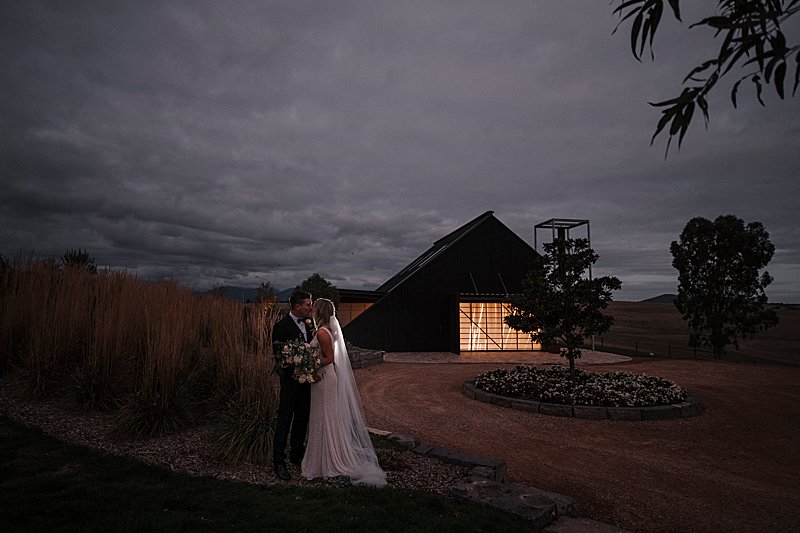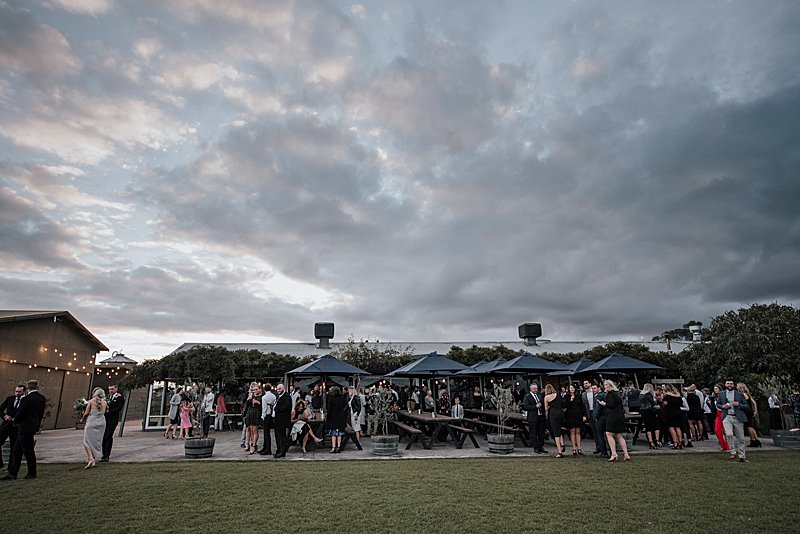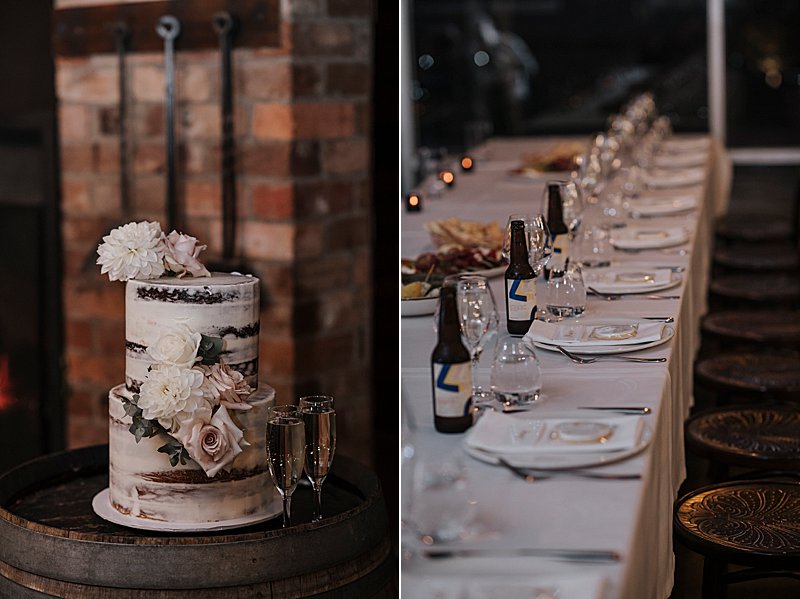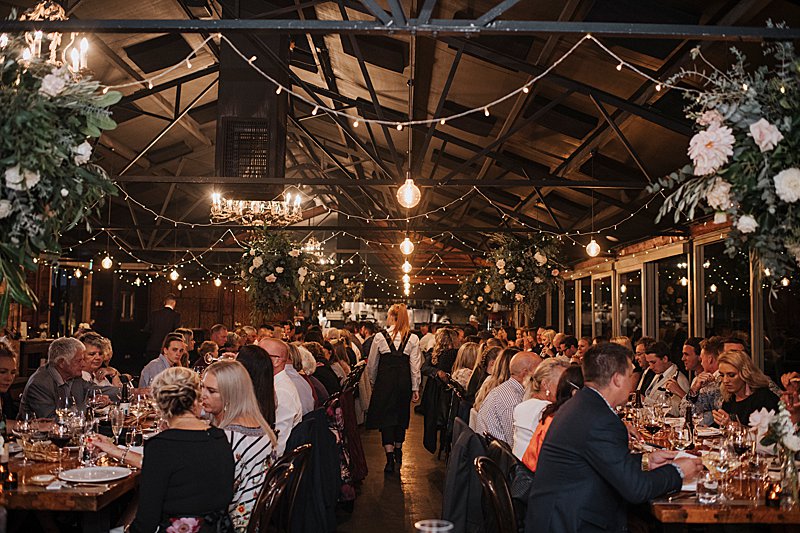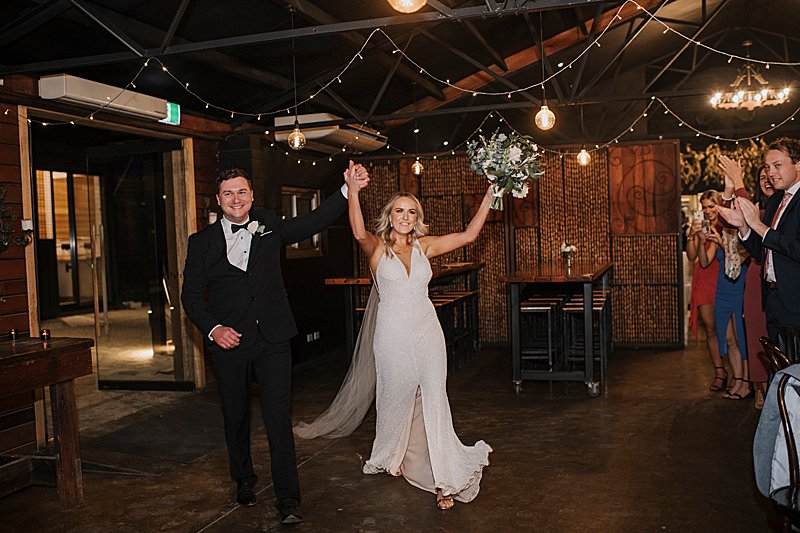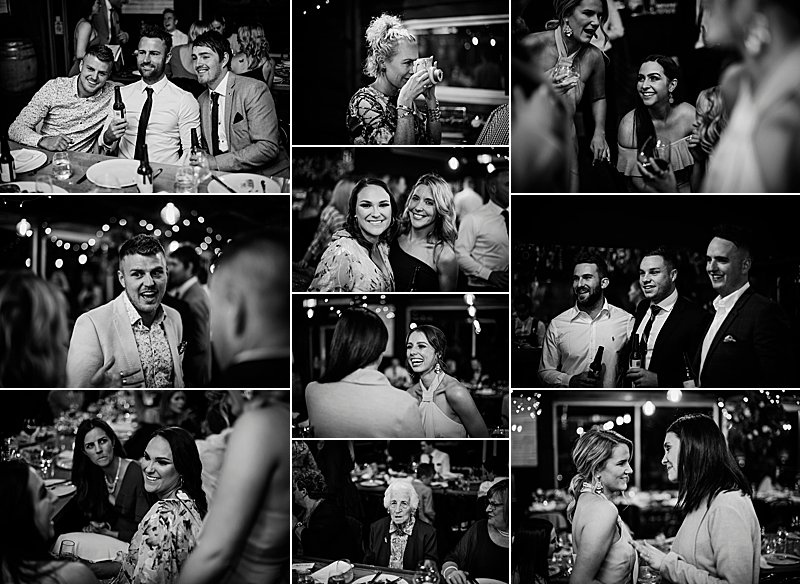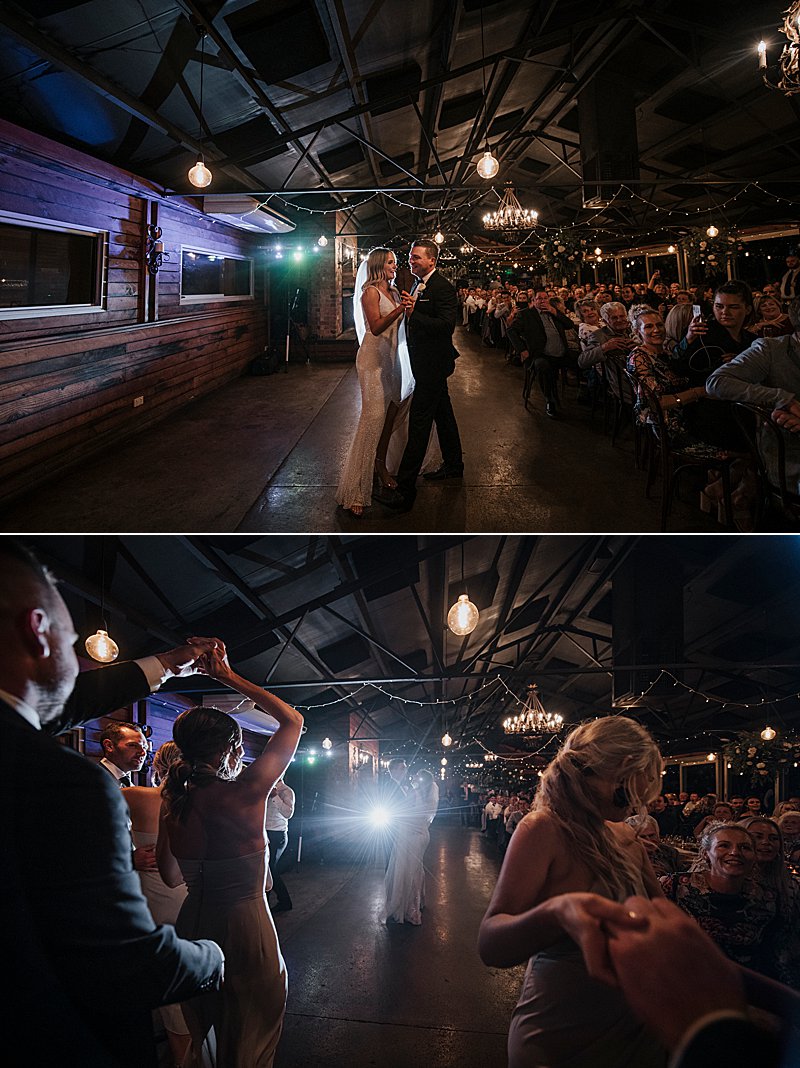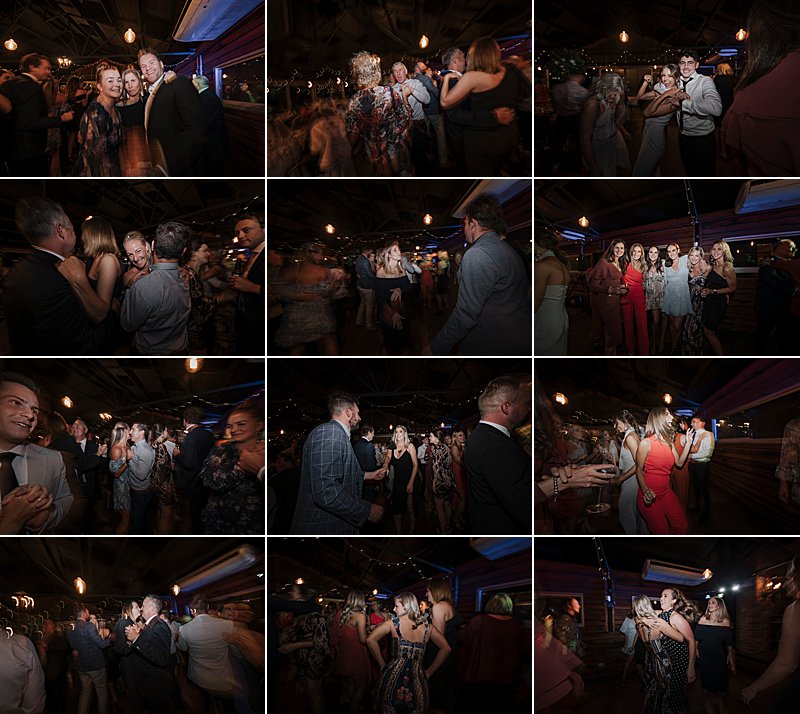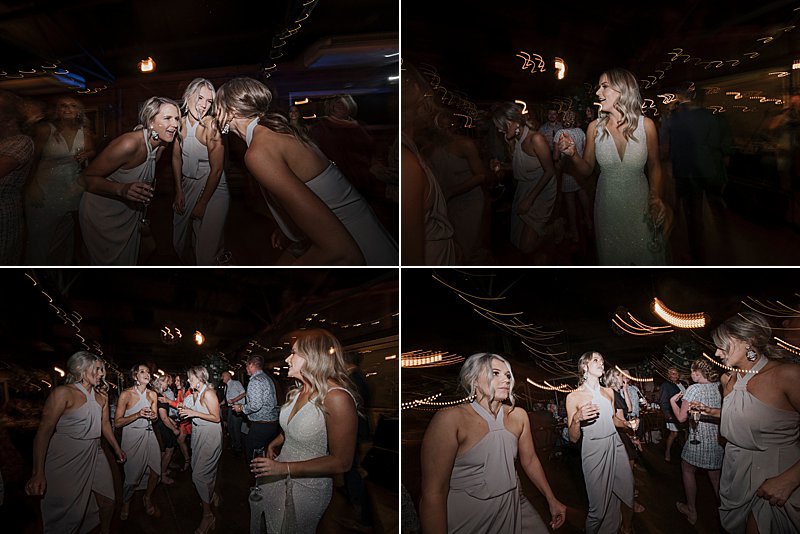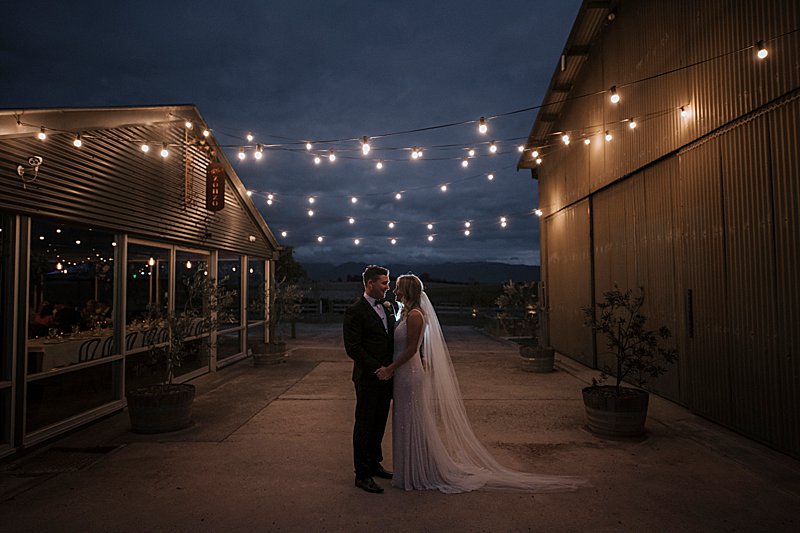 WEDDING DAY CREDITS
Dress Designer // Mariana Hardwick
Suits // Tarocash
Bridesmaid Dresses // Shona Joy
Florist // Sugar Bee Flowers
Signage & Table Cards // Jasmine from All by Hand and Co
Celebrant // Pamela Scott
Ceremony & Reception Venue // Zonzo Estate
Ceremony & Reception Music // Something Borrowed Duo
Hair // Hair by Jacinta
Makeup // Makeup by Amelia Webb
Wedding Transport // Enrik Limousines
Invitations & Table cards // Scarver design
Wedding Shoes & Accessories // Asos – shoes, Olga berg – clutch, The luxe bride – earrings
Getting ready accommodation // George – Air bnb in Coldstream & Young – Balgownie Estate Vineyard
Wedding Videography // Life in Light films
Cake // Lydia from Cakes & Pastries on Commercial